Taking the "Ick" Out of "Sick Lit." A Reading List
Lillie Lainoff on Representing Chronic Illness in Literature
When I was at my most sick as a teenager, I lost myself in books. In doctors' offices and waiting rooms, in my high school's main office waiting to explain to the attendance administrator (shoutout to Ms. James, the reason why I graduated) yet another absence, in gym class while everyone ran laps but I was seated in the bleachers.
Adapting to a new diagnosis (Postural Orthostatic Tachycardia Syndrome) while also adapting to a brand-new school wasn't what I'd expected my freshman year of high school to look like. I'd never imagined crawling to the shower in the mornings because my legs were unable to hold me. I'd never imagined getting pulled off the school's elevator because I looked like I 'didn't belong there.' Everything around me was blurry, but the pages before me were steady.
However, there came a point when I realized very few of the books I'd grounded myself with had people like me in them. On the off chance they did, they were more cardboard cutout than character. Their chronic illnesses acted as symbols or metaphors. Usually, the characters (because they were never main characters) died in the main characters' arms to teach them a lesson about the fragile nature of humanity.
As a teenager reckoning with a brand-new diagnosis and an unfamiliar body that persistently failed her, I started to believe there was a reason behind this lack of representation. That perhaps bodies like mine were not meant to be heroes, or love interests, or main characters. That perhaps bodies like mine were not capable of saving the world, of slaying dragons, of pulling swords from stones.
When I wrote my debut novel, One for All, I wanted to provide the representation that I'd so desperately needed. A story of a girl with a chronic illness who dueled villains, protected France, and worked through her own complicated feelings about her disability at the same time.
As I wrote, I looked back on some of my favorite books with authentic chronic illness representation that I came to in my twenties. I only wish I had them to read as a teenager.
*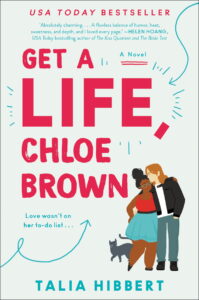 Talia Hibbert, Get a Life, Chloe Brown (Fibromyalgia, Chronic Pain)
In a world that often strips disabled people of their capacity for sexual desire, or to be thought of as capable of eliciting sexual desire, portraying a chronically ill woman (especially a Black chronically ill woman) as the lead in a romance novel is a revolutionary act. Romance, as a genre, has a number of disabled writers who are putting incredible books into the world (Helen Hoang, Chloe Liese) but Talia Hibbert's Get a Life, Chloe Brown, and the trilogy that follows, will always have a special place in my heart because it marks the first book I read about someone who, like me, has bad pain days, and brain fog, and a slew of other symptoms, but who was still considered sexy and attractive and worthy of love, just the way she is.
Other reading recommendations: Love Flushed by Evie Mitchell.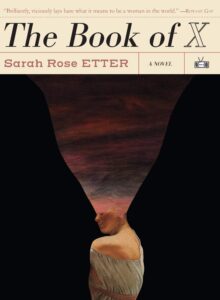 Sarah Rose Etter, The Book of X (Invisible Disability/Knot)
As a general rule, I stay away from books that have disability representation approaching anything near metaphor. Disability is disability, chronic illness is chronic illness, and pain is pain. These don't have to have a deeper meaning; our identities aren't symbolism. However, The Book of X is a tremendous subversion of the disability as metaphor trope.
Cassie was born with her stomach twisted into a knot—yes, a literal knot—like her mother and her grandmother before her. What follows is a fabulist exploration into the reality of living with a chronic illness/invisible disability. No one sees Cassie's knot if she chooses not to show it, but it impacts every iota of her experience. In a grisly world of meat quarries, fantastical imagery, and ambiguously named settings, Cassie's condition is not disgusting or dramatized. It is the realest part of this surreal book. I think fellow young adult author Heather Kamins has said it best, to paraphrase her on the topic of fabulist novels with chronically ill main characters: the fabulism can reflect the reality of the experience of illness, of diagnosis, that feeling of being part of your body and not part of it, all at once. In a strange, ever-changing world, sometimes it feels like the only constant is our symptoms.
Other reading recommendations: The Moth Girl by Heather Kamins.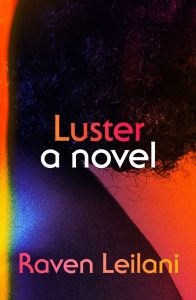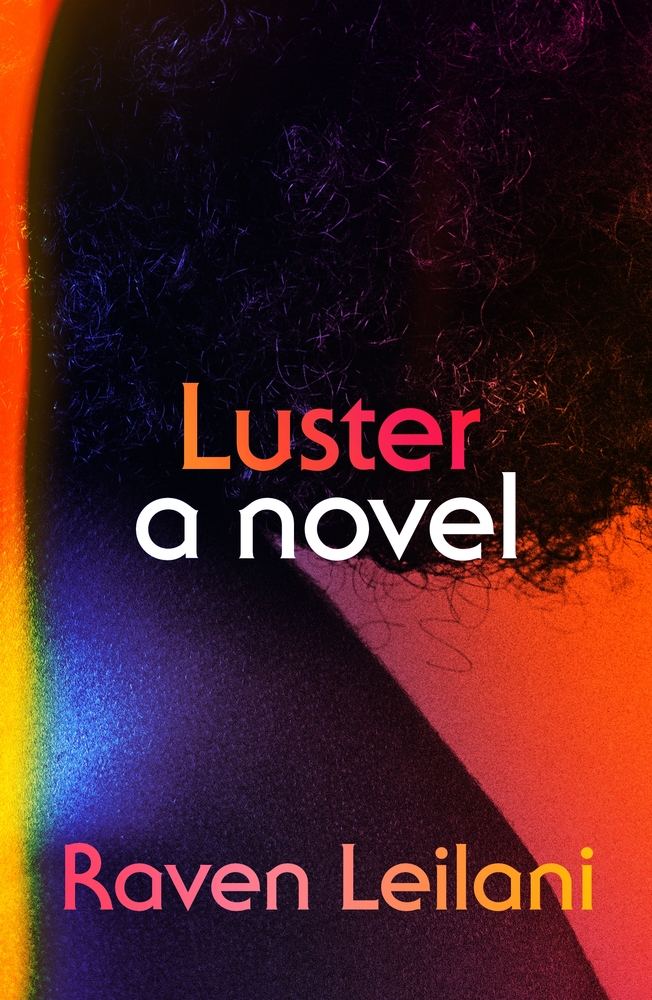 Raven Leilani, Luster (IBS)
Raven Leilani's powerhouse of a debut novel was critically and commercially acclaimed (as it should be), but very little coverage focused on how the main character, Edie, has IBS. Edie, a young Black woman who begins an affair with a white married man in an open relationship. The plot is stunning, unpredictable. Leilani never shies away from depicting the reality of Edie's experience with IBS—especially how it impacts her sex life. As someone who writes fiction for adults as well as young adult fiction, it was one of the first books that made me feel, as a chronically ill author, that perhaps there might be a place for me and my stories in literary fiction.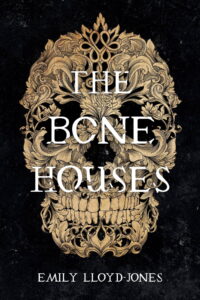 Emily Lloyd-Jones, The Bone Houses (Chronic Pain)
The power of portraying chronic illness in a non-contemporary setting cannot be overstated: too often, chronically ill individuals are erased and/or relegated to the sidelines in fantastical texts. Some of my favorite books, the ones I sought out in high school when I first became sick, were fantasy novels. I can't even begin to imagine what my perspective on my illness would have been if I'd had access to The Bone Houses as a teenager.
What Emily Lloyd-Jones accomplishes in The Bone Houses is magical (and no, not just because it's YA historical fantasy). Told in dual-POVs, Ryn and Ellis search to free Ryn's village from risen corpses known as bone houses. Ellis, a mapmaker, is an apprentice with a mysterious past, but the mystery surrounding him is never defined by his chronic pain. The Bone Houses is a profound rumination on grief, complete with zombies that aren't blood and gore but silence and terror. Plus, there is Bone Goat: beloved pet goat turned zombie, turned fan-favorite animal sidekick. As a bonus, a novel set in the same world as The Bone Houses, The Drowned Woods, will be published this summer.
Other reading recommendations: The Sound of Stars by Alechia Dow.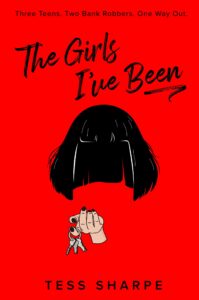 Tess Sharpe, The Girls I've Been (Endometriosis)
For a condition that impacts up to 1/10 AFAB people, you'd think there'd be more readily accessible literature with endometriosis representation. Alas, we live in a society that is deeply perturbed by any mention of menstruation to the extent that grown adults are horrified when a children's movie dares to show sanitary pads on screen. In The Girls I've Been (soon to be a Netflix film starring Millie Bobbie Brown), Tess Sharpe crafts a thriller that is not about chronic illness (a refreshing change from the traditional "[insert character's name] was pretending to be disabled the whole time!") but the experience of being chronically ill is nevertheless threaded through the novel. Iris's (Nora's girlfriend) endometriosis doesn't just disappear when it's convenient (aka, when Iris and Nora are being held hostage by bank robbers with Nora's ex-boyfriend). The Girls I've Been is a flat rejection of the pervasive idea that chronically ill characters aren't able to thrive beyond the walls of a hospital room—and, as per usual, Sharpe's narratorial voice is one that grabs you and doesn't let you go.
Other reading recommendations: Sharpe's debut novel, Far From You, features some of the best chronic pain representation I've ever read.
________________________________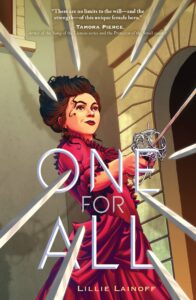 One for All by Lillie Lainoff is available now via FSG BYR
---