The Enduring Appeal of Fictional Sisters: A Reading List
Hazel Gaynor and Heather Webb Recommend Brit Bennett, Lucinda Riley, and Jane Green
There's something about literary sisters. Siblings offer a unique, complex, and compelling relationship for novelists to explore, so it's no surprise that so many novels have sisters at their heart. From Jane Austen's loveable Bennett sisters in Pride and Prejudice, and Louisa May Alcott's unforgettable March sisters in Little Women, sisters have long been a source of rich literary inspiration. Whether they are written as children, adolescents, or adults, sisters offer an intriguing palette of emotions for novelists to bring tension, passion, and drama to their work. From sweet devotion and unconditional love, to envy, bitterness and fierce rivalry, there's a lot to unpack!
It was precisely this emotional melting pot, and the unique complexity of sibling relationships, that led us to set our new novel, Three Words For Goodbye, around Clara and Madeleine Sommers, two estranged sisters who reluctantly agree to travel across Europe together to fulfill their dying grandmother's last wish. Writing a novel centered around a relationship between sisters was a departure from our previous male/female protagonists, but it allowed us to explore the complexities of families in new ways. Through Clara and Maddie, we wanted to delve deeper into the dynamic of sibling rivalry, and the emotional damage that comes from feeling inferior to those closest to us. Set in the pre-war years, at a time when women were still restricted in so many areas of life, the novel also allowed us to demonstrate the unique ways in which the sisters responded, and rebeled, with their own distinctive attitudes.
And yet, despite their many differences, sisters like Clara and Maddie cannot deny their deep familial bond. Even when they find each other infuriating, they can't help but care for each other. By sending our sisters on a deeply personal and emotionally charged quest, we gave the pair something to share. And by taking them out of their familiar lives in New York, we were able to create something of a clean slate for them to see if and how they would pull together in unfamiliar circumstances. Ultimately, we wanted this to be a story of self-discovery—and shared discovery. Clara and Maddie really were great fun to write, from the petty arguments, back-handed compliments, and sniping, to the more touching moments where they begin to understand that they maybe aren't so different after all.
Here are some of our favorite novels featuring sisters written in recent years, which were great guidance for how to craft a novel with sisterhood at its core.
*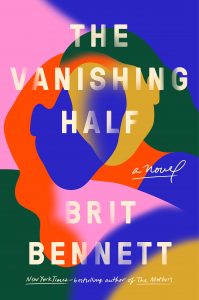 Brit Bennett, The Vanishing Half
(Riverhead Books)
The Vignes twin sisters will always be identical. But after growing up together in a small, southern black community and running away at age sixteen, it's not just the shape of their daily lives that is different as adults, it's everything: their families, their communities, their racial identities. Ten years later, one sister lives with her black daughter in the same southern town she once tried to escape. The other secretly passes for white, and her white husband knows nothing of her past. Still, even separated by so many miles and just as many lies, the fates of the twins remain intertwined. What will happen to the next generation, when their own daughters' story lines intersect? Looking well beyond issues of race, The Vanishing Half considers the lasting influence of the past as it shapes a person's decisions, desires, and expectations, and explores some of the multiple reasons and realms in which people sometimes feel pulled to live as something other than their origins.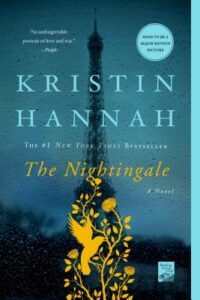 Kristin Hannah, The Nightingale
(St. Martin's Griffin)
Despite their differences sisters Viann and Isabelle have always been close. Younger, bolder Isabelle lives in Paris while Viann is content with life in the French countryside with her husband, Antoine, and their daughter. But when the Second World War strikes, Antoine is sent off to fight, and Viann finds herself isolated, so Isabelle is sent by their father to help her. As the war progresses, the sisters' relationship and strength are tested. With life changing in unbelievably horrific ways, Viann and Isabelle will find themselves facing frightening situations and responding in ways they never thought possible as bravery and resistance take different forms in each of their actions. A powerful novel that considers the war from the point of view of the women who didn't fight with guns and bombs but with intelligence, compassion and resilience.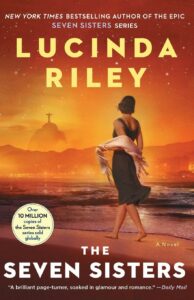 Lucinda Riley, The Seven Sisters
(Atria Books)
Maia D'Aplièse and her five sisters gather together at their childhood home—a fabulous secluded castle situated on the shores of Lake Geneva—having been told that their beloved adoptive father, the elusive billionaire they call Pa Salt, has died. Each of them is handed a tantalizing clue to their true heritage—a clue which takes Maia across the world to a crumbling mansion in Rio de Janeiro in Brazil…. Eighty years earlier, in the Belle Époque of Rio, 1927, Izabela Bonifacio's father has aspirations for his daughter to marry into aristocracy. But Izabela longs for adventure, and convinces him to allow her to accompany the family of a renowned architect on a trip to Paris. In the heady, vibrant streets of Montparnasse, she meets ambitious young sculptor Laurent Brouilly, and knows at once that her life will never be the same again.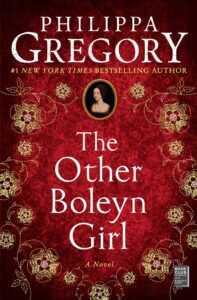 Philippa Gregory, The Other Boleyn Girl
(Atria Books)
1521. Henry VIII rules over a fashionable court alive with pageant and celebration, the lack of a son his only threat. When young Mary Boleyn arrives at court, she becomes his new mistress, an unwitting pawn in the ambitions of the powerful Boleyn and Howard families. As Henry's interest begins to wane, the Boleyns scheme to put forward Mary's sister, Anne. Yet Anne Boleyn, newly returned from the French court, won't agree to be Henry's mistress—only his wife. Pitting the king's desperation for an heir against the advice of his powerful advisors, Wolsey and Cromwell, what follows will change the course of a country's history.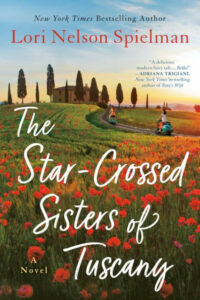 Lori Nelson Spielman, The Star-Crossed Sisters of Tuscany
(Berkley Books)
Since the day Filomena Fontana cast a curse upon her sister more than two hundred years ago, not one second-born Fontana daughter has found lasting love. Some, like second-born Emilia, the happily-single baker at her grandfather's Brooklyn deli, claim it's an odd coincidence. Others, like her sexy, desperate-for-love cousin Lucy, insist it's a true hex. But both are bewildered when their great-aunt calls with an astounding proposition: If they accompany her to her homeland of Italy, Aunt Poppy vows she'll meet the love of her life on the steps of the Ravello Cathedral on her eightieth birthday, and break the Fontana Second-Daughter Curse once and for all. Against the backdrop of wandering Venetian canals, rolling Tuscan fields, and enchanting Amalfi Coast villages, romance blooms, destinies are found, and family secrets are unearthed—secrets that could threaten the family far more than a centuries-old curse.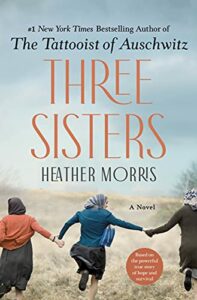 Heather Morris, Three Sisters
(St. Martin's Press)
Against all odds, three Slovakian sisters have survived years of imprisonment in the most notorious death camp in Nazi Germany: Auschwitz. Livia, Magda, and Cibi have clung together, nearly died from starvation and overwork, and the brutal whims of the guards in this place of horror. But now, the allies are closing in and the sisters have one last hurdle to face: the death march from Auschwitz, as the Nazis try to erase any evidence of the prisoners held there. Due to a last minute stroke of luck, the three of them are able to escape formation and hide in the woods for days before being rescued. And this is where the story begins. From there, the three sisters travel to Israel, to their new home, but the battle for freedom takes on new forms. Livia, Magda, and Cibi must face the ghosts of their past—and some secrets that they have kept from each other—to find true peace and happiness.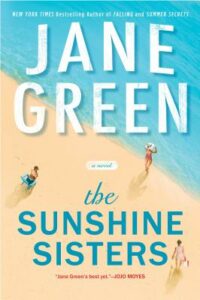 Jane Green, The Sunshine Sisters
(Berkley Books)
It was never easy, being one of Ronni Sunshine's daughters. Publicly, she is the glamorous, successful, dramatic Hollywood actress. Privately, she is self-absorbed, angry, and a disinterested, narcissistic mother. Now in her seventies, Ronni has had strange symptoms for a while, but has refused to believe her diagnosis: she has ALS, a degenerative motor neuron disease. There is no cure. Ronni's three adult daughters—Nell, Meredith, and Lizzy—are largely estranged, both from her, and from each other. All are going through crises of their own. But Ronni is adamant that they must come home, and help her take her own life. As their mother's illness draws them together to confront old jealousies and secret fears, they discover that blood might be thicker than water after all…
__________________________________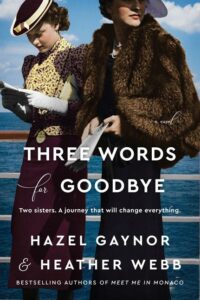 Three Words for Goodbye by Hazel Gaynor and Heather Webb is available now from William Morrow & Company.
---