The Complexity of Keeping House is Worthy of Great Literature
From Finland to Earthsea, 10 Important Books About Domestic Labor
In a YouTube speech with millions of views, charlatan-of-the-moment Jordan Peterson tells young men to clean up their acts, explaining in his cultivated steampunk accent, "If you want to organize your psyche, you could start by organizing your room." The popularity of this strong-daddy repackaging of a classic parental nag is only the latest reminder that, unless it is recommended by a man, domestic labor—cleaning and organizing living spaces; cooking; care work—is gendered female and thus invisible. One can travel quite deep into the literary archive without finding a single reference to the activities that keep households running, and keep those within them alive. The tasks grouped under the humble name housework are not only necessary but poetic, provocative, and complex, the work of Marilynne Robinson, Toni Morrison, Rachel Cusk, and Jenny Offill among its lodestars. Here are ten more books that make the invisible visible.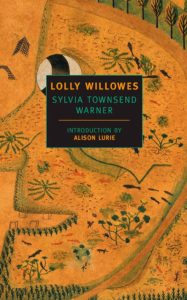 Sylvia Townsend Warner, Lolly Willowes
Warner's 1926 novel excoriates the practice, then common within monied British families, of transferring an unmarried woman from her father's household to that of a married relation, where she was expected to labor, unpaid and forever, as helpmeet and domestic fixture. This fate, a cruel alternate ending to the marriage plot, has befallen Laura, the heroine of Warner's novel (nicknamed Lolly by the family she serves). But after decades interred in wearying dullness—"She had actually a sensation that she was stitching herself into a piece of embroidery"—Laura Willowes surprises everyone by decamping for a rural village where the locals hold ecstatic midnight dances and her extensive knowledge of herbs proves useful as she considers a new life as a country witch.
Article continues after advertisement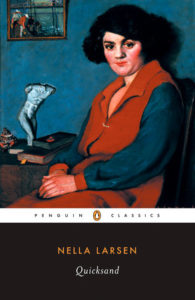 Nella Larsen, Quicksand
Larsen's 1928 novel is less read than the more famous Passing, but it is no less masterful and psychologically acute in its story of a woman in quest against the restrictive racial categories that delimit her realm of influence. The protagonist Helga Crane is, like Larsen herself, a biracial American, the child of a relationship between a Danish woman and a man from the Danish West Indies (now the American Virgin Islands). Quicksand is her narrative of mobility, from the elite African-American school Naxos, to 1920s Chicago and New York, Copenhagen, and finally the rural South. Helga defines herself through decoration both of space and self. We first meet her in her "comfortable room, furnished with rare and intensely personal taste": "a single reading lamp, dimmed by a great black and red shade," a "blue Chinese carpet," a "shining brass bowl crowded with many-colored nasturtiums," an "oriental silk"-covered stool. Larsen's hypnotic descriptions of clothing and fabric are informed by the knowledge she gleaned as her seamstress mother's assistant. But Helga eschews the domestic work offered her when she leaves Naxos to make her own life. A self-identified "impecunious sybarite," Helga delights in creating space for herself through choices of style and taste—which makes the book's ending, in which the explosion of her repressed sexuality condemns her to a life of unending drudgery, all the darker.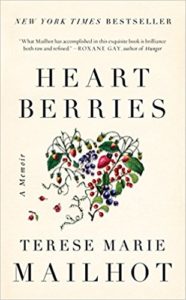 Terese Marie Mailhot, Heart Berries
Mailhot's incendiary debut is the story of the birth of her voice from beneath generations of hegemonic oppression, abuse, and post traumatic stress disorder. The memoir narrates her experiences growing up on Seabird Island as a member of a First Nation Canadian community and the difficulty of her transition to life as a college and then graduate student in the United States. The book begins during a personal crisis, when the author finds herself separated from her children and in a mental health facility. Heart Berries is a bruising story, purposefully intense, dark and yet light-filled, in which the act of cleaning is a distraction from pain and also a memorialization of suffering: "I felt absent without you or the dirt. Even my ghosts left me." Later, negotiating this urge to erase is a challenge that grounds Mailhot in her identity as a mother. "I made the active choice that my son and I were real. I held him while I cooked, and I didn't clean very often so I could keep him in my arms."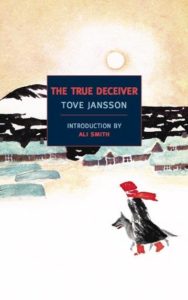 Tove Jansson, The True Deceiver
The Finnish author and artist Tove Jansson is best known as the creator of the beloved Moomins, whose adventures told through both comic strip and illustrated novel have delighted children all over the world. But she also wrote several books of vibrant, quietly powerful fiction for adults, of which The True Deceiver is my favorite. The story of the complex, subtle power struggle between Anna Aemelin, the very Jansson-like author of a series of books for children, and Katri, a poor young woman with the responsibility of caring for her younger brother. Anna and Katri occupy the same small seaside village with long dark winters and suspicious townsfolk, and Anna has something that Katri wants: an empty, poorly cared-for mansion, largely unchanged since the deaths of Anna's parents. Katri slowly insinuates herself into Anna's life, taking over the house room by room, absorbing household management duties until Anna is left helpless in the place she has lived her whole life. This short novel is a masterpiece of domestic paranoia and silent hostility, in which homemaking is means of war—and reconciliation.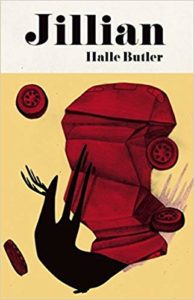 Halle Butler, Jillian
Published by Curbside Splendor in 2015, Jillian is a compact novel of wry critique and simmering fury, the story of two women: the hapless titular character, and Megan, the coworker who hates her. They share a woundingly familiar Millennial ennui and lack of options, an entropy reflected in their apartments. Butler presents the novel's living spaces as gaping maws, perpetually verging on total chaos. Housework is the only thing that keeps these spaces, and thus the characters' lives, in even a semblance of order; it also provides much of the novel's humor and pathos. In an early scene, Megan falls into her kitchen sink and is injured by a knife amongst the unwashed dishes; later, her boyfriend notes, "Next to the knife, floating in a tea cup, was a small crouton." Reading a long passage detailing Jillian's athletic cleaning of the apartment she shares with her young son, I found myself in tears at the attention Butler devotes to one unlucky woman's unseen exertion to make an inhabitable world.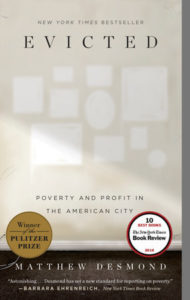 Matthew Desmond, Evicted
Harvard sociologist Desmond's bravura study of the cycle of eviction and housing insecurity in impoverished neighborhoods of Milwaukee is told with a novelist's eye for scene and detail. We are granted passage into homes in varying states of cleanliness and decay—from the staunchly maintained homes of people hoping never to return to homelessness to the decrepit environments in which many low-income renters find themselves. One of the book's most affecting figures is the woman Desmond calls Larraine, whom we meet in her "spotless and uncluttered" trailer: When Larraine is evicted, she goes shopping, which Desmond describes as "a kind of cleansing ritual, swapping the welfare building's miasma of unwashed bodies with the smell of a new leather sofa."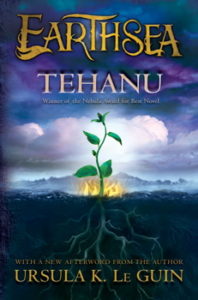 Ursula K. Le Guin, Tehanu
"Housekeeping, the art of the infinite, is no game for amateurs," Ursula K. Le Guin writes in one of her short stories, and Tehanu, the fourth of five novels in Le Guin's Earthsea series, makes a similar point. Written 20 years after the trilogy that began the series and published in 1990, Tehanu radically refigures the patriarchal Earthsea universe. Its narrator, Tenar, was once a child priestess used as a pawn by powerful men; the book follows her adventure as a widow who has taken under her protection a child scarred by terrible abuse. Tehanu celebrates the way that communities come together over the everyday tasks of cooking and sweeping, insists that wandering young sailors learn to do their own dishes, and even offers a sex scene both moving and hot in which a once-powerful wizard recognizes and venerates Tenar, calling her "Life-giver."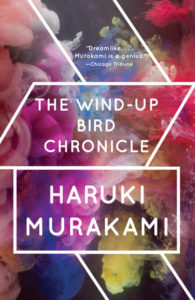 Haruki Murakami, The Wind-Up Bird Chronicle
Murakami's leviathan tale of disappearances, buried history, and mysterious phenomena is also a story about cooking spaghetti, the activity the protagonist Toru engages in more than any other. As Toru's estrangement from everyday life becomes more acute, pasta becomes his primary link to the world, and its preparation gives the reader a way to mark chronology in a universe where time is far from stable. I'm not the first to notice that cooking spaghetti is a persistently important activity across Murakami's whole oeuvre—there's even a defunct Twitter account devoted to the motif, @SpaghetMurakami.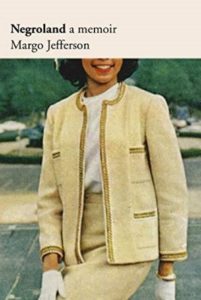 Margo Jefferson, Negroland
In her memoir, Jefferson creates an affecting history of "a small region of Negro American where residents were sheltered by a certain amount of privilege and plenty"—the rarefied world W.E.B. DuBois conceptualized as a "Talented Tenth," and the site of Jefferson's own upbringing. In telling this universe's stories of Jack and Jill Club meetings, dinner parties and attendance at private, largely white schools, Jefferson is also relating the narrative of her own young life, an experience characterized by a doubled sense of exclusion. Conscious both of the always-vigilant specter of racism but also of the larger black world of which she was not a part, Jefferson focuses on the domestic sphere, where the training and maintenance of Negroland is rooted in politesse, personal grooming, and deeply mannered interactions. As a young woman, every choice Jefferson makes—from her appearance to her career—is freighted by the expectation that it continue the project of proving the humanity of Negroland's inhabitants, and thus, reflectively, of all black people.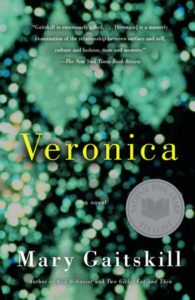 Mary Gaitskill, Veronica
Gaitskill's 2005 tour de force is the story of Allison, a former model now employed as an cleaner. Her memories of the 80s, when she was at the center of the industries of glamour and sexual desire, form the bulk of the novel. But Gaitskill ingeniously weaves these memories with the spectrum of Allison's present—a day spent scrubbing her ex-boyfriend's office, visiting a friend for lunch, and riding the bus to Muir Woods, where she takes a transcendent walk that integrates and resolves the trauma and mystery of the loss of her previous life. Gaitskill renders the physical toll of the work of cleaning with brutal clarity: "Turn off the water and lift the bucket down. I set my teeth as pain tears a hole in my shoulder and I get sucked inside it." But her work gives Allison the mental space to travel through time via the portal of feeling she identifies as "the liver place" (a significant location, as she suffers from Hepatitis C). "I drop the rag in the bucket and smoke some more, ashing into the sink. A tiny piece of movie from the naked time plays on my eyeball…"
---