The Booker Revisited: The Mythic Haunting of Marie NDiaye's Ladivine
Lucy Scholes' Next Entry in Her Series on Rereading Titles Considered for the Booker Prize
In our monthly series, "TBR: The Booker Revisited," Lucy Scholes shines a spotlight on hidden gems from the Booker Library. This month, she picks out Ladivine, an unsettling masterpiece from the precociously talented French writer Marie NDiaye.
*
As was the case with the previous piece in this Booker Revisited series, I wound my way to the subject of this essay—Ladivine, by the French novelist and playwright Marie NDiaye, translated from the French by Jordan Stump—by route of a recently published book. Not, in this instance, through a newer volume by the author herself, but instead via Yiyun Li's The Book of Goose.
One of the very best novels published last year, Li's fablelike and thrillingly abrasive novel tells the story of an all-encompassing-but-uneven friendship between two thirteen-year-old girls. One of the elements that makes it so remarkable is that, although it's a realist period piece, set in rural France in the early 1950s, it's a story that also "secretly dwells in the realm of fairy tale," as Sarah Chihayu astutely pointed out in the Atlantic.
Inseparable co-conspirators, Agnès and Fabienne hatch a plan to write a book together. Fabienne will compose the stories—strikingly nasty, brutal tales about dead children—and Agnès, whose penmanship is the more accomplished, will write them down. Although their efforts begin life as a game to entertain themselves, things swiftly get out of hand. The village postmaster recognizes Fabienne's talent and sends the book to a publisher in Paris, who is equally impressed.
However, rather than take the credit for her own work, Fabienne convinces Agnès to pretend that she's both sole author and scribe, thus catapulting the shyer and significantly less charismatic of the two into the limelight, where she's forced to play the part of fêted "girl author," a puppet whose strings are being jerked by her all-powerful partner-in-crime.
Li's fictional tale was inspired by the real-life story of Berthe Grimault, a fourteen-year-old French peasant girl, the publication of whose novel Beau Clown (1957) saw her hailed as a literary prodigy. Do-gooders awarded Grimault a place at a genteel English finishing school in the hope of further advancing her faculties, but there it was discovered that she was an illiterate fake.
When the French writer Marie NDiaye published her debut novel at the tender age of seventeen, she was stepping into a niche, but noted, tradition of Gallic female literary precocity.
How on earth had she managed to fool everyone? Well, three years earlier, the notorious success of nineteen-year-old Françoise Sagan's Bonjour Tristesse (1954) had kickstarted a fad for talented teenage authoresses, of whom Grimault was the latest incarnation. All this is to say that when the French writer Marie NDiaye published her debut novel at the tender age of seventeen, she was stepping into a niche, but noted, tradition of Gallic female literary precocity.
The story of how NDiaye found a publisher is every bit as remarkable as the scenario that unfolds in The Book of Goose. The die was cast when NDiaye's mother gave her ten-year-old daughter a child-size typewriter. It wasn't so much a conscious decision, NDiaye told Aurélie Maurin in an interview published in the White Review in 2012, more an involuntary reflex: "When someone gives you a typewriter, what else is there to do but write?" Over the next six years, she honed her skills, initially mimicking the styles of the books she was reading, but eventually finding her own voice.
In 1984, when she was sixteen, NDiaye mailed copies of a finished manuscript to three Paris publishing houses, including Les Éditions de Minuit. The very next day, its publisher, Jérôme Lindon—whose authors included Samuel Beckett and Marguerite Duras—was waiting outside the teenager's lycée with a contract in hand. Quant au riche avenir was published the following year. Unlike Grimault or Agnès, however, NDiaye was very much the real deal.
Born in Pithiviers in 1967, she grew up in the Paris banlieues. Like many of the female characters who populate her novels, she is biracial—her mother is French and her father is Senegalese—but, because her parents separated shortly after her birth and she didn't see her father again until she was fifteen, NDiaye identifies as French, not French-Senegalese. "I was twenty-two when I first visited Africa," she told the New York Times in 2005. "It was as foreign to me as China or India."
Her second novel, Comédie Classique (1988), was composed of a single sentence—a feat later emulated by Lucy Ellman in her 2019 Booker-shortlisted novel, Ducks, Newburyport—and won her further acclaim, proving her debut hadn't just been a fluke. She continued to publish excellently received novels, short stories and plays throughout the 1990s, then garnered further success in the early years of the new millennium by accumulating a series of prestigious prize nominations and wins.
Rosie Carpe was awarded the Prix Femina in 2001 and, in 2009—for Trois femmes puissantes—NDiaye became the first Black woman to receive France's most prestigious literary award, the Prix Goncourt. Four years later, in 2013, NDiaye was shortlisted for the Man Booker International Prize, at that point still operating under its original rules, which recognized a writer's entire body of work rather than just a single novel. In 2016—the year the rules were changed so the international award mirrored the original Booker Prize—NDiaye found herself nominated again: this time for Jordan Stump's elegant and precise English translation of Ladivine (2013).
The New York Times described it as a novel of "immense power and mystery," the Times Literary Supplement hailed it as 'brave [and] unusual', while the Observer called it "haunting, melancholy and immaculately translated." Ladivine is the story of the legacy of shame that's carried by and passed between four generations of women. Possibly they're cursed, or perhaps they're just weighed down by a particular secret, originating in history but transmogrified over time into something closer to myth, nurtured by NDiaye's hypnotic combination of the fantastical and the real.
Ladivine is a novel of hauntings, though who's haunting who isn't at all straightforward. Instead, echoes ripple back and forth.
Ladivine marries a story about alienation, loneliness, loss and grief—all extremely tangible and very relatable human experiences—with magical-realist motifs. NDiaye's characters exist in a world that's clearly identifiable—often down to the details of certain city streets—yet at the same time their lives are peppered by happenings the logic of which is beyond our understanding of how the real world works. Belongings are magicked across continents, people seemingly transform into animals, rise from the dead, or mysteriously disappear into dark, impenetrable forests.
As Maurin observes, in composing work that's perched "somewhere between the real and the otherworldly," NDiaye has "carved herself a unique position in French literature." Considered by many to be one of her most accomplished works, Ladivine stands as an all-but-flawless example of her distinctive talent.
A child named Malinka is raised by her Black immigrant single mother, Ladivine Sylla. They live together in Paris, where Ladivine Sylla works as a cleaner, a life that fills her daughter "with a horrible shame and fear." As such, the child begins to think of her mother only as "the servant" and renames herself Clarisse. She puts makeup on her already light-toned skin, so she can more convincingly pass as white. As a young adult, she further distances herself from Malinka—"that clueless girl with the haunted look in her eyes, that lowly girl"—and starts over in Bordeaux, where she finds work as a waitress in a café.
It's here that Clarisse—with "beautiful, iron-straightened chestnut hair" and a "smooth, breezy, winningly confident face"—meets and falls in love with a man named Richard Rivière. When they have a baby, Clarisse names her daughter Ladivine, after her mother; yet still she keeps the existence of each a secret from the other. Not even Richard knows that his mother-in-law is still alive. This duplicity – something Clarisse grows well-versed in over the years—is the hidden, murky core of the novel. This is a book awash with doublings, both thematic and structural.
In the second half of the story, the disquieting reverberations of Clarisse's shame and guilt begin to worm their way to the surface of her daughter's life. Now a grown woman herself—married and living in Berlin with a family of her own—the younger Ladivine takes a vacation with her husband Marko and their two children, Annika and Daniel. Their destination is never named, but what few clues are given (it's outside Europe and the climate is tropical) suggest somewhere in Africa, or perhaps even the Caribbean—very possibly the birthplace of Ladivine's grandmother (who Ladivine has still never met and knows nothing about).
From the minute the family arrives, things start to go wrong. The airline loses their luggage, and the hotel they've booked is run-down and unwelcoming. But these minor inconveniences are soon dwarfed by a series of increasingly unsettling encounters. Local residents repeatedly mistake Ladivine for someone they profess to already know: another woman who somehow seems to own exactly the same yellow sundress.
Although unnerved, Ladivine finds herself colluding in the misidentifications, which might sound incomprehensible, but within the increasingly elliptical and sometimes dreamlike logic of the novel actually makes a strange kind of sense. Indeed, this entire episode is marked by odd repetitions and reappearances: a murdered man seemingly returns to life, his body bearing no evidence of the violence that killed him, and clothes that Ladivine knows she left in her bedroom dresser back in Berlin—"the pants because they showed dirt, the blouse because it was corduroy and unsuitably warm"—somehow appear alongside articles purloined from the family's missing suitcase. Then there's the mysterious stray dog, who follows Ladivine's every move.
"Small disturbances in the shared reality" is how Josie Mitchell, writing in the London Review of Books, describes the psychic landscape of the novel. Whether Ladivine is having some sort of psychological breakdown, whether we're supposed to read the events that unfold as the return of the repressed, or whether we've simply crossed over into the realm of the fantastic, NDiaye never clarifies.
Instead, she ushers us forward into the same unfamiliar terrain her characters are already traversing and—as Maurin argues of the novel—"with its slow twists and turns that draw the reader into situations that are constantly shifting," we too "emerge trembling, with a sensation somewhere between pleasure and terror."
Ladivine is a novel of hauntings, though who's haunting who isn't at all straightforward. Instead, echoes ripple back and forth; both between generations, and in the slippery, frictionless shifts between the real and the fantastic. It's a novel that makes manifest the argument Carolyn Steedman puts forward in Landscape for a Good Woman (1986), her brilliant, psychoanalytically informed study of family secrets: that these "can produce myths of origin that serve both to reveal and conceal what is actually hidden from view."
And it's in the novel's interest in the creation and power of such mythologies that I find a connection with The Book of Goose which, as Chihayu describes it, is an exploration of "the strange power of the myths we form about the people who shape us." Whether we know it or not, she elaborates, all of us are "constantly engaged in the process of mythmaking in an attempt to understand the inexplicable—namely, the motivations and desires of those who are dear to us, and the curious grip they have over our emotions."
Whether those in question are aware of it themselves or not, both Li and NDiaye's novels are explorations of people held hostage by this "curious grip."
______________________________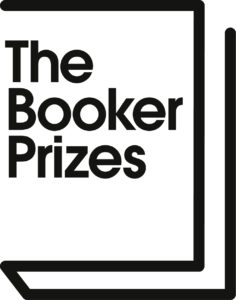 'TBR: The Booker Revisited', is an editorial partnership between The Booker Prize Foundation and Lit Hub.
Visit the Booker Prizes' website for more features, interviews and reading recommendations covering the hundreds of books that have been nominated for its annual awards. Sign up for the Booker Prizes Substack here.  
Lucy Scholes is a critic based in London and Senior Editor at McNally Editions.
---