Dragons, Decolonization, and More: May's Best Sci-Fi and Fantasy Books
New Books From Sarah Pinsker, Theodore McCombs, L.R. Lam, and Many More
I've said it before, but I love watching motifs and storytelling tropes dovetail in monthly releases. This May, almost every sci-fi, fantasy, and horror offering has a twin of sorts. There are two speculative short fiction collections, one excavating everyday horrors and the other delving into alternate dimensions and space. A pair of dragon tales reexamine the familiar fantasy creature through the lenses of colonialism and gender. Siblings clash in contemporary and second-world fantasy, struggling with the magical destinies they've inherited. Consider these books fraternal twins, then, which makes it all the more intriguing to watch different authors'—some you may well know, others exciting debuts—complementary and wonderfully specific takes on the same general ideas.
*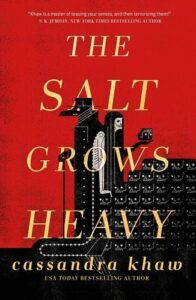 Cassandra Khaw, The Salt Grows Heavy
(Tor Nightfire, May 2)
This elegantly gruesome novella feels like the perfect way to kick off this chilly spring, a sly dark twin to the forthcoming live-action Little Mermaid. Because when this mermaid walked on land and married a prince, her sharp-toothed children consumed him and the kingdom where she, with her tongue cut out and teeth pried out, could not. Amidst the ruins of her adopted home, she sets out with a mysterious, genderless plague doctor to find a new home. But when they encounter a village of bloodthirsty children, they will have to tap into their own darkest impulses in order to survive the nightmare.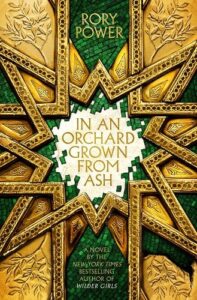 Rory Power, In an Orchard Grown from Ash
(Del Rey, May 2)
The Wilder Girls author concludes her fairy tale-inspired fantasy duology The Wind-Up Garden, having split up the magical Argyros siblings at the end of In a Garden Burning Gold. Twins Rhea and Lexos couldn't be farther apart figuratively or physically, as he makes a deal with the rival Domina family, and she ventures north with rebels who follow her due to her power over death. Meanwhile, their other siblings Chrysanthi and Nitsos pull their own strings, with polarizing intent to either further estrange the Argyros or unite them for the sake of the kingdom.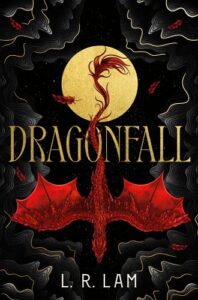 L.R. Lam, Dragonfall
(DAW, May 2)
The first installment of the Dragon Scales trilogy sees a wary partnership between two people existing on the fringes of society in Vatra: Arcady, a thief who steals an artifact that conjures the mysterious Everen. Except that Everen is actually a male dragon in human form, the last of his kind after humanity banished dragons beyond the Veil and disingenuously worship the expelled creatures as gods. In order to regain his true form and his destiny, Everen must trick Arcady into bonding their bodies, minds, and souls… and then kill them. Dynamic dragon/human conflict wrapped up with a smoldering queer romance? Hell yes.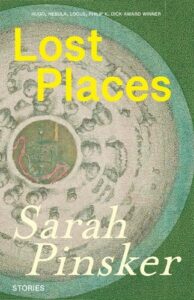 Sarah Pinsker, Lost Places: And Other Stories
(Small Beer Press, May 2)
Loss has infinite meanings in Sarah Pinsker's second short fiction collection (after Sooner or Later Everything Falls Into the Sea), detailing characters' escapes within and from eerie childhood TV shows ("Two Truths and a Lie"), the modern liner notes of a song lyrics website ("Where Oaken Hearts Do Gather"), and silent films ("A Better Way of Saying"). Gathering wildly inventive speculative tales published everywhere from Uncanny to Strange Horizons to Tor.com, Lost Places also invites readers to immerse themselves in a brand-new story: "Science Facts!", which recalls childhood Girl Scout trips where you were certain that there was something beyond spooky lurking in the woods.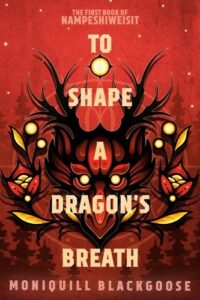 Moniquill Blackgoose, To Shape a Dragon's Breath
(Del Rey, May 9)
The First Book of Nampeshiweisit incisively examines colonialism through dragon lore: After the Anglish conquered the remote island of Masquapaug, their dragon breeds supposedly drove out the native Nampeshiwe dragons. But when fifteen-year-old Anequs discovers the first dragon egg in generations, she longs to raise it in the tradition of the Indigenous people. Unfortunately, the Anglish colonizers will only allow her to raise the hatchling within their dragon school on the mainland. And if this fledgling Nampeshiweisit (one with a unique relationship to a dragon) fails, then her dear Kasaqua will be killed. This has strong The Traitor Baru Cormorant vibes—especially with the wonderfully nerdy worldbuilding of the theorems around dragon-rearing—yet sounds like it will reshape epic fantasy itself, in addition to the breath of a dragon.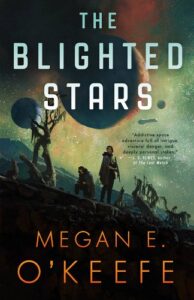 Megan E. O'Keefe, The Blighted Stars
(Orbit Books, May 23)
The new space opera trilogy Devoured Worlds kicks off with a secret-identity-laden adventure as spy Naira Sharp goes undercover as the bodyguard to Tarquin Mercator, heir to the space family that is responsible for finding new habitable worlds—and then gutting them for resources. Determined to stop the Mercators from destroying yet another planet, Naira plans on sabotage… but instead winds up stranded on a strange planet with Tarquin, who only wanted to study the worlds that his family is so determined to strip for parts. Megan E. O'Keefe's latest series looks to contrast planet-sized stakes with down-to-earth, intensely personal conflict.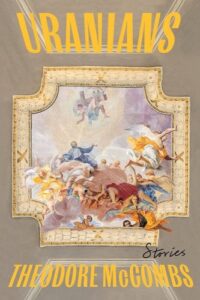 Theodore McCombs, Uranians: Stories
(Astra House, May 30)
You might know Theodore McCombs from his wonderfully unsettling Electric Lit interview with Carmen Maria Machado about the reprint of Carmilla, which dissolves the bonds between reality and fiction as it challenges our expectations about the typical pre-publication interviews in the bookish sphere. McCombs' debut collection looks to employ similar reality-shifting techniques, as the five stories explore hangings in the past versus a dystopian future ("Six Hangings in the Land of Unkillable Women") and the quantum mechanics of queer love ("Toward a Theory of Alternative Lifestyles"). And if you're wondering about the titular novella, "Uranians" was a Victorian-era term for homosexual men, which has been transplanted onto a generation ship where an expedition of queer artists try to keep each other alive long enough to create a new form of existence.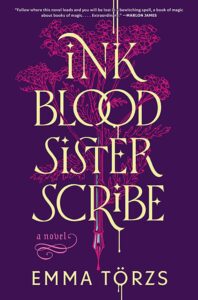 Emma Törsz, Ink Blood Sister Scribe
(William Morrow, May 30)
Emma Törsz's contemporary fantasy debut finds the magic buried within ordinary objects like books and mirrors, refracting the journeys of two half-sisters linked by their late father's collection of magical texts. Despite devoting his life to the study of his spellbound library, Abe Kalotay is ultimately killed without discovering how these books actually channel magic. His death propels his daughters toward their fates: Joanna, who inherited their father's affinity for sensing magic in books, carries on his life's work cut short; while magically-immune Esther must keep fleeing the same mysterious entity that murdered her mother. From cozy libraries to remote Antarctic science stations, Törsz seems to reveal how magic is threaded into every space, if you know how to look for it.
---