"The Bittersweet Joys." Five Books That Center Asian Voices in Adoption Narratives
Lyn Liao Butler Recommends Anita Kushwaha, Amanda Jayatissa, and More!
When my husband and I traveled to China to adopt our little boy, we had no idea what was going to be in store for us. We'd done our research, taken the classes the adoption agency required, read books about adoption and how to bond with traumatized or abandoned children. But the realities of adoption for the child and for the adoptive parents is something that is not widely talked about.
Our journey inspired me to write my second novel, Red Thread of Fate. While it is not our story at all, I wanted to show the human side of the Chinese orphanages and the people who work there caring for the children. The ayis, or nannies, often get attached to the children under their care, and it is a great source of pain for them when a child is adopted, or if they age out at 14 without getting adopted. It's not often we get a glimpse into everyone involved in trying to place children who somehow find themselves in orphanages or in foster care. Sometimes, these lost children are found by their birth parents and sometimes they're not.
Raising our son and diving headlong into the world of adoption from an Asian country (and being Taiwanese myself), I craved novels around this theme from diverse Asian voices. The following is a list of books that I've read and loved. And while they span in genre from thrillers, to general fiction and memoir, one thing they all have in common is the sense of loss that is felt by the biological parents, adoptive parents, the adopted child, and the people who care for them. As different as each book is, they are all connected by a common thread: the bittersweet joys of adoption and the loss that is shared by all.
*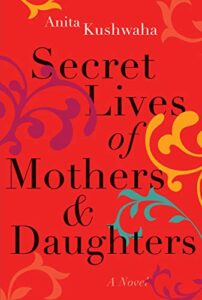 Anita Kushwaha, Secret Lives of Mothers and Daughters 
This novel centers around Asha, who finds out at 18 that she is adopted. She is connected to three women, all mothers, who all have secrets of their own. A moving story of an intergenerational family and the consequences of their secrets, I loved how it also delved into the lives of these Indian women and how their culture shaped the decisions they made.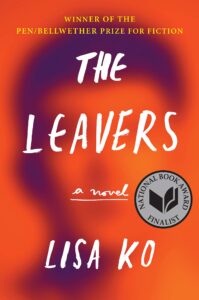 Lisa Ko, The Leavers 
Deming Guo's mother, an undocumented Chinese immigrant, disappears when he is eleven and he is adopted into an American family. This story is told from Deming's and his mother's perspectives as he struggles to reconcile his new life with the mother and community he left behind. Set in both New York and China, it is a vivid examination of how Deming comes into his own, and of his mother, who learn to live with the mistakes of her past.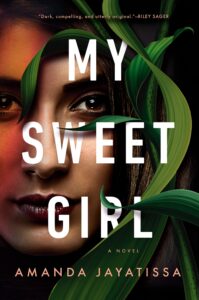 Amanda Jayatissa, My Sweet Girl 
A thriller set in Sri Lanka and San Francisco, Paloma thought her life would be perfect once she got adopted from a Sri Lankan orphanage and moved to America. But the past has a way of coming back to haunt you and when someone discovers her terrible secret from her time in the orphanage, her life is suddenly in danger. We get a sense of Paloma's earlier life from the scenes in the orphanage and how it shaped the chilling decisions she made to escape and find a new life.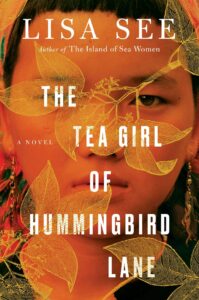 Lisa See, The Tea Girl of Hummingbird Lane
This one hit a bit close to home, as Li-yan, a girl living in a remote Chinese mountain village, leaves her baby girl wrapped in a blanket outside an orphanage. The daughter is adopted and raised in California, but wonders about her origins, while Li-yan longs for her lost daughter. This is a powerful story that sheds light on the little-known Akha people and the bittersweet story of Li-yan and her daughter.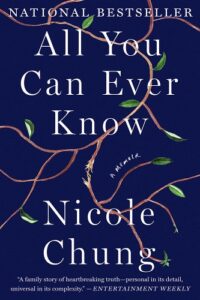 Nicole Chung, All You Can Ever Know
In this honest and profound memoir, Nicole Chung tells the story of how she was placed for adoption by her Korean parents and raised by a white family in a sheltered Oregon town. She never really belonged, faced prejudices because of her appearance, and knew nothing about her Korean heritage. Her search for her birth family and the real reason she was given up for adoption is an extraordinarily honest and compassionate look at adoption and the struggle to figure out where she belongs.
_______________________________________________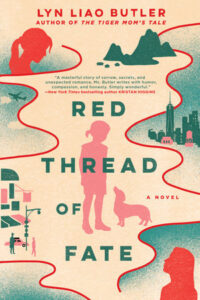 Red Thread of Fate by Lyn Liao Butler is available now from Berkley Books.
---