The Best of the University Presses: 100 Books to Escape
the News
As Recommended by the UP Community
The university press community has compiled an "Escape the News Reading List," the brainchild of Cate Fricke, associate marketing director for publicity and promotions at Penn State University Press. The Association of University Presses asked its 150-plus members to submit no more than two books for the list; these could be new books, or favorite releases from any point in time.
The escape theme was interpreted broadly: submissions range from music history and poetry, graphic novels, photography and illustrated books, short stories, novels, memoirs, natural history, and special anniversary editions of Alice in Wonderland and A Confederacy of Dunces. And there is also an international flavor to the list—especially in the areas of creative literature, fiction, poetry, and fine arts—indicating the global nature of the university press community. The goal for the list is to offer readers a way to entertain and inform in a time when reading allows us a portal to other worlds, when we can't quite get there in person.
Many can be ordered directly from the publisher, or shop some of these titles on Bookshop
*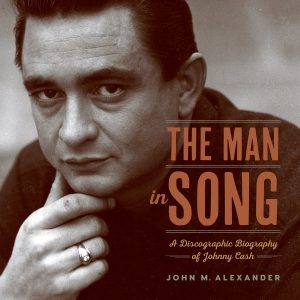 John Alexander, The Man in Song: A Discographic Biography of Johnny Cash
University of Arkansas Press
The first biography to examine Johnny Cash's incredible life through the lens of the songs he wrote and recorded.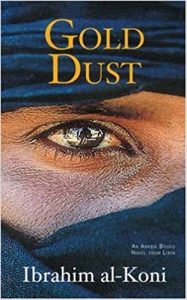 Ibrahim al-Koni and Elliott Colla, Gold Dust: A Novel
American University in Cairo Press
"Imagine Cormac McCarthy's savage lyricism in a Paul Bowles desert landscape and you begin to enter the bleakly beautiful world of this mesmerizing, fable-like novel." –The Independent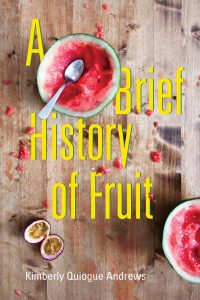 Kimberly Quiogue Andrews, A Brief History of Fruit
University of Akron Press
2018 Akron Poetry Prize winner and Kimberly Quiogue Andrews's full-length debut, in these poems we are shuttled between the United States and the Philippines in the search for a sense of geographical and racial belonging.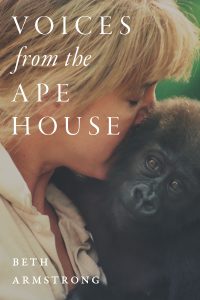 Beth Armstrong, Voices from the Ape House
Ohio State University Press
An insightful and sensitive memoir by an influential gorilla keeper and wildlife conservationist about her career at the Columbus Zoo.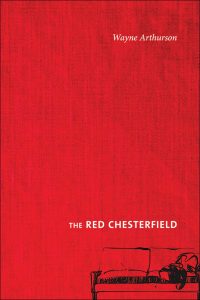 Wayne Arthurson, The Red Chesterfield
University of Calgary Press
Gangsters. Yard sales. Politics. A severed foot. Family. How far is one person willing to go to issue a bylaw ticket?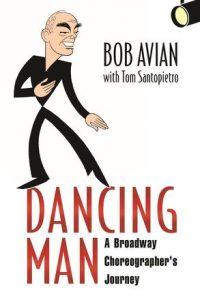 Bob Avian, With Tom Santopietro, Dancing Man: A Broadway Choreographer's Journey
University Press of Mississippi
The ultimate insider's scoop on the most popular shows in Broadway history.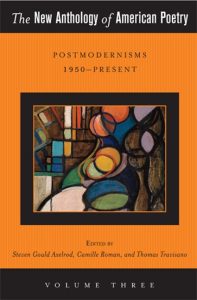 Steven Gould Axelrod, Camille Roman, and Thomas Travisano, Editors, The New Anthology of American Poetry: Beginnings to the Present (3 volume set)
Rutgers University Press
A Choice magazine "outstanding title", featuring over 1800 poems, along with introductions and notes, this three-volume set offers the most compelling and wide-ranging selection from the nation's beginnings to the present day; also available in individual volumes.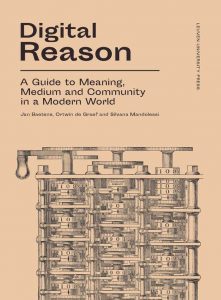 Jan Baetens, Ortwin de Graef, and Silvana Mandolessi, Digital Reason
Leuven University Press
Multidisciplinary approach to digital culture.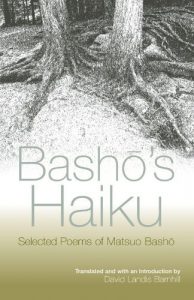 Matsuo Basho, Translated and Introduction by David Landis Barnhill, Basho's Haiku Selected Poems of Matsuo Basho
State University of New York Press
A wonderful new translation of the poetry of Basho—Zen monk, poet of nature, and master of the haiku form.
Lois Beardslee, Words Like Thunder
Wayne State University Press
Contemporary Native American poetry and prose that celebrate the successes, while acknowledging ongoing challenges.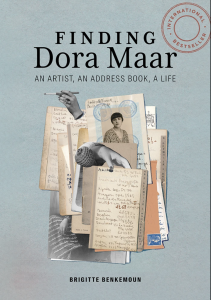 Brigitte Benkemoun, Jody Gladding (translator), Finding Dora Maar: An Artist, An Address Book, A Life
Getty Publications
Merging memoir, biography, and cultural history, this French bestseller traces the life of Dora Maar through a serendipitous encounter with the artist's address book.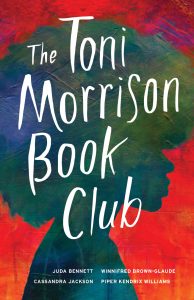 Juda Bennett, Winnifred Brown-Glaude, Cassandra Jackson, and Piper Kendrix Williams, The Toni Morrison Book Club
University of Wisconsin Press
Turning to a beloved writer in times of struggle and celebration.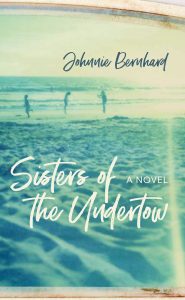 Johnnie Bernhard, Sisters of the Undertow: A Novel
Texas Review Press
A novel of family complexities, sisters who are polar opposites, and their coming to terms with life and each other.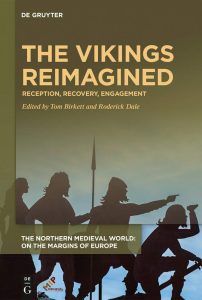 Tom Birkett, Roderick Dale, The Vikings Reimagined: Reception, Recovery, Engagement
Medieval Institute Publications
Bringing together experts in literature, history and heritage engagement, this collection aims to broaden our understanding of the ways in which the material and textual remains of the Viking Age are given new meanings in the present.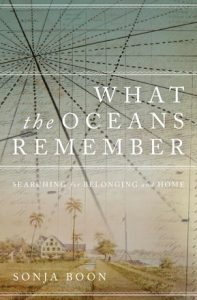 Sonja Boon, What the Oceans Remember: Searching for Belonging and Home
Wilfrid Laurier University Press
A multicultural memoir that attempts to answer the two questions that have dogged the author over the years: Where does she belong? And who does she belong to?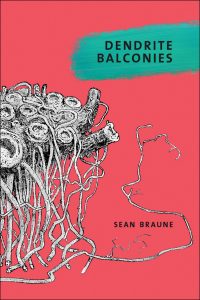 Sean Braune, Dendrite Balconies
University of Calgary Press
As the author dies, the reader is born in this frenetic, dissociative collection of experimental poetry that disassembles the background text of modern, urban life to reassemble a poetic sculpture.
Marcus Byrne, Helen Lunn, Dance of the Dung Beetles: Their role in our changing world
Wits University Press
A brilliant and funny tour through mythology, evolution and the day-to-day innovations of scientific research, an entomological page-turner about the humble and industrious dung beetle.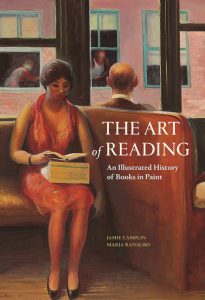 Jamie Camplin, Maria Ranauro, The Art of Reading: An Illustrated History of Books in Paint
Getty Publications
For art and book lovers alike, this beautiful volume explores the relationship between books, the artist, and Western painting.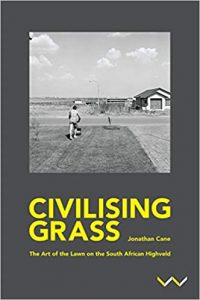 Jonathan Cane, Civilising Grass: The art of the lawn on the South African Highveld
Wits University Press
Civilising Grass offers a detailed reading of artistic, literary and architectural lawns between 1886 and 2017, making a significant contribution to the study of the political relevance of landscapes and their representations, as well as to the study of South African society and culture.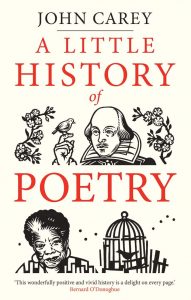 John Carey, A Little History of Poetry
Yale University Press
A vital, engaging, and hugely enjoyable guide to poetry, from ancient times to the present, by one of our greatest champions of literature.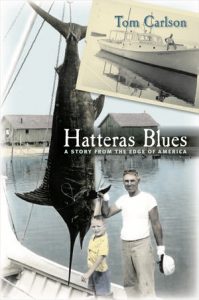 Tom Carlson, Hatteras Blues: A Story from the Edge of America
University of North Carolina Press
Tom Carlson tells the story of Ernal Foster and the Foster family of Hatteras Village, who gave birth to what would become the multi-million dollar charter fishing industry on the Outer Banks.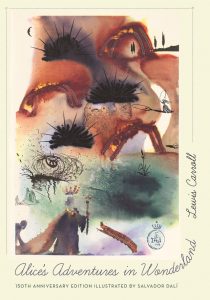 Lewis Carroll, Illustrations by Salvador Dali, Alice in Wonderland: 150th Anniversary Edition
Princeton University Press
A stunning anniversary edition of Alice's adventures, illustrated by Salvador Dalí.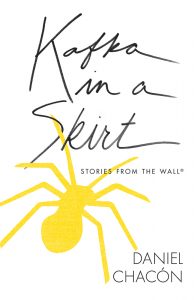 Daniel Chacón, Kafka in a Skirt: Stories from the Wall
University of Arizona Press
This is not your ordinary short story collection. In his newest work, Daniel Chacón subverts expectation and bends the rules of reality to create stories that are intriguing, hilarious, and deeply rooted in Chicano culture.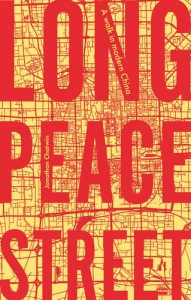 Jonathan Chatwin, Long Peace Street
Manchester University Press
Long Peace Street recounts a journey in modern China, a walk of twenty miles across Beijing offering a very personal encounter with the life of the capital's streets.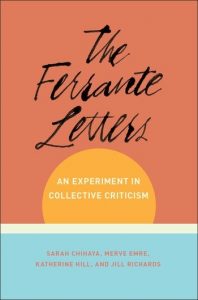 Sarah Chihaya, Merve Emre, Katherine Hill, and Jill Richard, The Ferrante Letters: An Experiment in Collective Criticism
Columbia University Press
A book for fans of Ferrante and for literary scholars seeking fresh modes of intellectual exchange, The Ferrante Letters offers incisive criticism, insouciant riffs, and the pleasure of giving oneself over to an extended conversation about fiction with friends.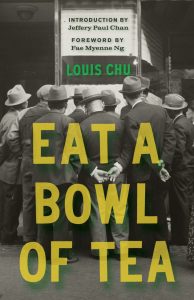 Louis Chu, Foreword by Fae Myenne Ng, Eat a Bowl of Tea
University of Washington Press
Set in New York's Chinatown after WWII, this fictional story follows an unhappy newlywed couple navigating married life within the constraints of racist immigration laws and cultural expectations.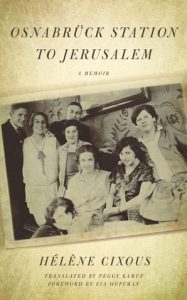 Hélène Cixous, Translated by Peggy Kamuf, Foreword by Eva Hoffman, Osnabrück Station to Jerusalem
Fordham University Press
An inventive literary account of Cixous's remarkable journey to her mother's birthplace and of the Jewish community of a German town that was wiped out in the Holocaust.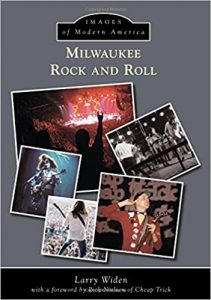 Bruce Cole, David Luhrssen, Phillip Naylor, Milwaukee Rock and Roll, 1950-2000: A Reflective History
Marquette University Press
The editors present an enthralling and multifaceted cultural history of Milwaukee and rock music highlighted by a multiplicity of voices— musicians, promoters, DJs, photographers, artists, and audience members—collectively committed to the sounds of a great city.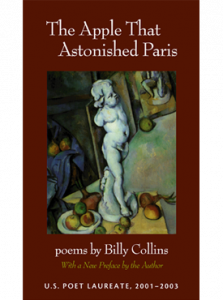 Billy Collins, The Apple That Astonished Paris: Poems
University of Arkansas Press
The first book of poetry from the former Poet Laureate of the United States, Billy Collins, who Bruce Weber in the New York Times called "the most popular poet in America."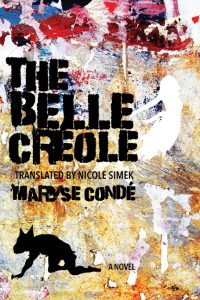 Maryse Condé, Translated by Nicole Simek, The Belle Creole
University of Virginia Press
Winner of the New Academy Prize in Literature, Maryse Condé sets her compelling tragic love story during the 2009 French Caribbean general strikes that exposed deep ethnic, racial, and class disparities within Guadeloupe.
Michael Corcoran and Tim Kerr, Ghost Notes: Pioneering Spirits of Texas Music
TCU Press
The Texas musicians profiled here, ranging from 1920s gospel performers to the first psychedelic band, are generally not well known, but the impact of their early contributions on popular music is unmistakable.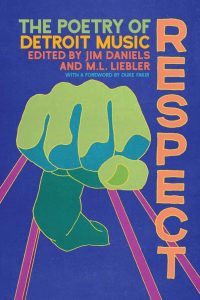 Jim Daniels and M. L. Liebler, Foreword by Duke Fakir, RESPECT: The Poetry of Detroit Music
Michigan State University Press
This anthology both documents and celebrates Detroit's music history with a range of contributors that speaks to the global impact of the city's music scene.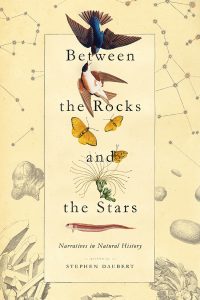 Stephen Daubert, Between the Rocks and the Stars: Narratives in Natural History
Vanderbilt University Press
A collection of narrative nonfiction stories from the natural world, from ecology to cosmology.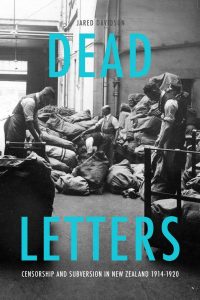 Jared Davidson, Dead Letters: Censorship and Subversion in New Zealand 1914–1920
Otago University Press
Using confiscated mail as a starting point, Dead Letters reveals the remarkable stories of people caught in the web of wartime surveillance.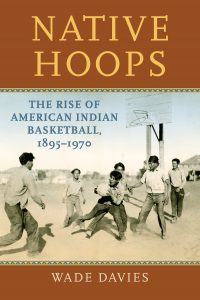 Wade Davies, Native Hoops; The Rise of American Indian Basketball, 1895-1970
University Press of Kansas
The Native American passion for basketball extends far beyond the Navajo, whether on reservations or in cities, among the young and the old. Why basketball—a relatively new sport—should hold such a place in Native culture is the question Davies takes up.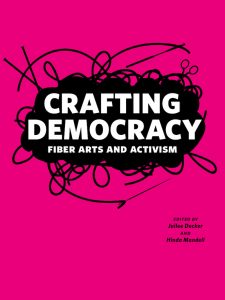 Juilee Decker, Hinda Mandell, Crafting Democracy: Fiber Arts and Activism
RIT Press
With eight essays and work by over 30 artists, this exhibition catalogue calls upon craft, during an era of political disruption, as a creative force to voice dissent, express hope, critique the curtailment of civil rights, and to restore dignity to the human experience.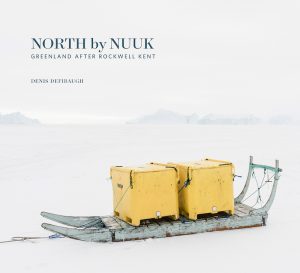 Denis Defibaugh, North by Nuuk: Greenland After Rockwell Kent
RIT Press
Photographer Denis Defibaugh presents his journey from Nuuk to the settlement of Illorsuit, 300 miles north of the Arctic Circle, following Rockwell Kent's earlier footsteps and offering a fresh look at timeless Greenland.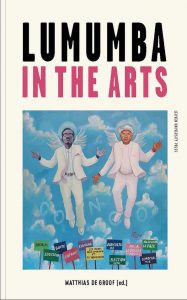 Matthias De Groof, Lumumba in the Arts
Leuven University Press
Lumumba as a symbol of decolonisation and as an icon in the arts.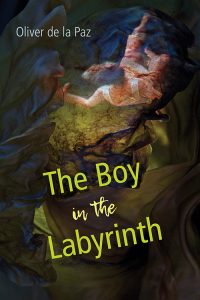 Oliver de la Paz, The Boy in the Labyrinth
University of Akron Press
In a long sequence of prose poems, questionnaires, and standardized tests, The Boy in the Labyrinth interrogates the language of autism and the language barriers between parents, their children, and the fractured medium of science and school.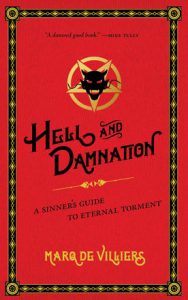 Marq de Villiers, Hell and Damnation: A Sinner's Guide to Eternal Torment
University of Regina Press
An urbane, funny, and deeply researched guide to the strange richness of the human imaginings of hell, deep into time and across many faiths.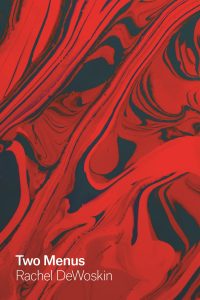 Rachel DeWoskin, Two Menus
University of Chicago Press
The poems in Two Menus offer insights into the layers of what it means to be human, to reconcile living as multiple selves.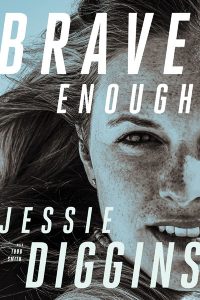 Jessie Diggins, with Todd Smith, Brave Enough
University of Minnesota Press
Travel with Olympic gold medalist Jessie Diggins on her compelling journey from America's heartland to international sports history, navigating challenges and triumphs with rugged grit and a splash of glitter.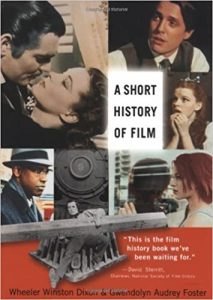 Wheeler Winston Dixon, Gwendolyn Audrey Foster, A Short History of Film, Third Edition
Rutgers University Press
A comprehensive and detailed overview of the last 100 years of international film history—what to watch while "sheltering-in-place"!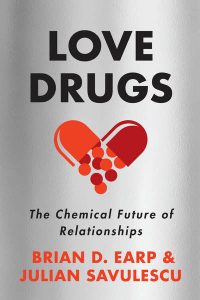 Brian D. Earp and Julian Savulescu, Love Drugs: The Chemical Future of Relationships
Stanford University Press
This book argues that certain psychoactive substances, including MDMA—the active ingredient in Ecstasy—may help ordinary couples work through relationship difficulties and strengthen their connection.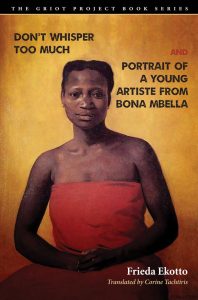 Frieda Ekotto, Introduction by Lindsey Green-Simms, Translated by Corine Tachtiris, Don't Whisper Too Much and Portrait of a Young Artiste from Bona Mbella
Bucknell University Press
Don't Whisper Too Much was the first work of fiction by an African writer to present love stories between African women in a positive light; Bona Mbella is the second.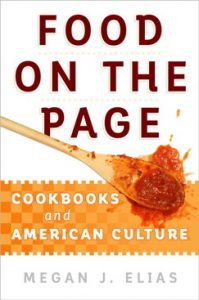 Megan Elias, Food on the Page: Cookbooks and American Culture
University of Pennsylvania Press
In the first comprehensive history of American cookbooks, Megan J. Elias chronicles cookbook publishing from the early 1800s to the present day.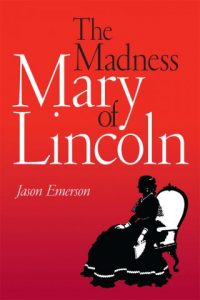 Jason Emerson, The Madness of Mary Lincoln
Southern Illinois University Press
This compelling story of the purported insanity of one of America's most tragic first ladies provides new and previously unpublished materials, including the psychiatric diagnosis of Mary's mental illness and her lost will.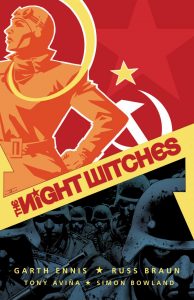 Garth Ennis and Russ Braun, The Night Witches
Naval Institute Press
Based on the WWII all-female bomber squadron, this graphic novel follows Anna Kharkova as she risks fiery death flying obsolete biplanes against Nazi invaders.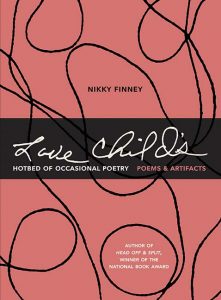 Nikky Finney, Love Child's Hotbed of Occasional Poetry
Northwestern University Press
Love Child's Hotbed of Occasional Poetry is a 21st-century paean to the sterling love songs humming throughout four hundred years of black American life.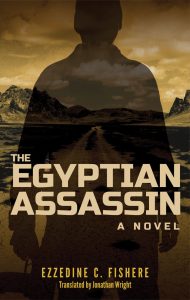 Ezzedine C. Fishere and Jonathan Wright, The Egyptian Assassin: A Novel
American University in Cairo Press
A lawyer-turned-terrorist is catapulted on a mission traversing Cairo, Sudan, Paris and Afghanistan in this revenge thriller deftly-written by a Middle East political insider.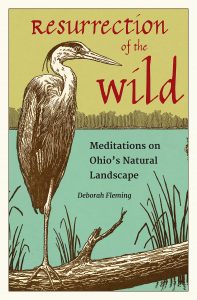 Deborah Fleming, Resurrection of the Wild: Meditations on Ohio's Natural Landscape
Kent State University Press
Winner of the PEN Diamonstein-Spielvogel Award for the Art of the Essay! An impassioned call for recognizing and preserving the ecological wonders of the Allegheny Plateau.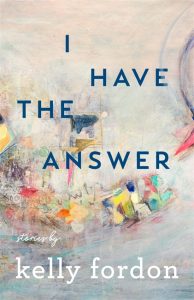 Kelly Fordon, I Have the Answer
Wayne State University Press
Short stories that manage to feel both fantastical and disturbingly familiar.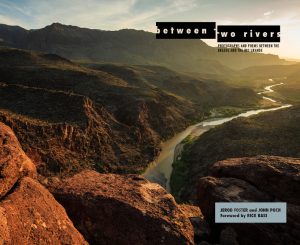 Jerod Foster, John Poch, Between Two Rivers: Photographs and Poems Between the Brazos and the Rio Grande
Texas Tech University Press
Through shifts of light and line, a meditation upon landscape, what thrives within, and the delicate order of all that seems immutable.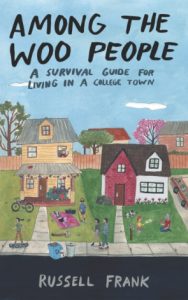 Russell Frank, Among the Woo People: A Survival Guide for Living in a College Town
Penn State University Press
From tales of missing porch furniture and red plastic cups in the bushes to a "Nude Year's Eve" run by an octet of forty-somethings, Frank's hilarious, insightful essays are indispensable for anyone who wants to survive, appreciate, and enjoy college-town life.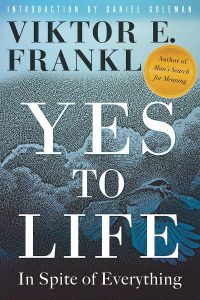 Victor Frankl, Yes to Life: In Spite of Everything
Beacon Press
Find hope even in these dark times with this rediscovered masterpiece from the author of the international bestseller, Man's Search for Meaning.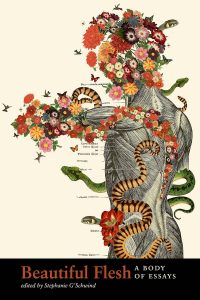 Stephanie G'Schwind, Beautiful Flesh: A Body of Essays
University Press of Colorado
Beautiful Flesh gathers eighteen essays on the body, essentially building a multi-gender, multi-ethnic body out of essays, each concerning a different part of the body: belly, brain, bones, blood, ears, eyes, hair, hands, heart, lungs, nose, ovaries, pancreas, sinuses, skin, spine, teeth, and vas deferens.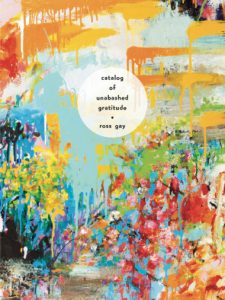 Ross Gay, Catalog of Unabashed Gratitude
University of Pittsburgh Press
Winner of the 2016 Kingsley Tufts Poetry Award and the 2015 National Book Critics Circle Award, Catalog of Unabashed Gratitude is a meditation on that which goes away—loved ones, the seasons, the earth as we know it—that tries to find solace in the processes of the garden and the orchard.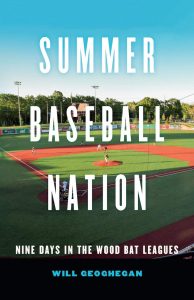 Will Geoghegan, Summer Baseball Nation: Nine Days in the Wood Bat Leagues
University of Nebraska Press
With nine days as the stage, Summer Baseball Nation tells the stories of America's summer collegiate baseball leagues, from coastal New England to central Alaska.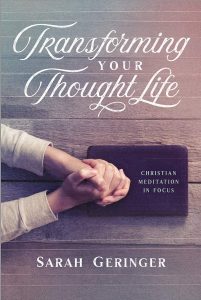 Sarah Geringer, Transforming Your Thought Life: Christian Meditation in Focus
Abilene Christian University Press
Your mind is under attack. The time-honored practice of Christian meditation can help us find victory in these spiritual battles.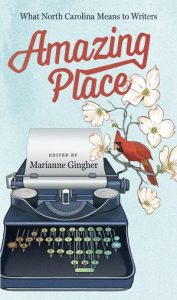 Marianne Gingher, Amazing Place: What North Carolina Means to Writers
University of North Carolina Press
Some of North Carolina's finest writers ruminate on the meaning of place in this collection of essays, untangling North Carolina's influence on their work, exploring how the idea of place resonates with North Carolinians, and illuminating why the state plays such a significant role in its own literature.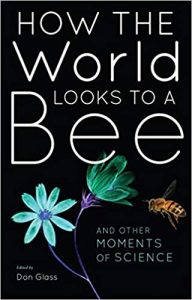 Don Glass, How The World Looks To A Bee
Indiana University Press
Written for readers of all ages with no background in science required, How the World Looks to a Bee is the perfect armchair companion for curious people who want to know more about the science of everyday life but have only a moment to spare.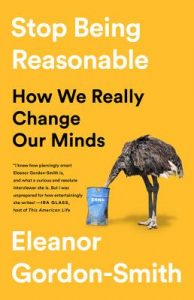 Eleanor Gordon-Smith, Stop Being Reasonable
University of New South Wales Press
Inspiring, moving and perceptive, this is a mind-changing exploration of the murky place where philosophy and real life meet.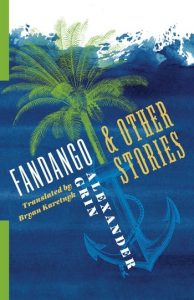 Alexander Grin, Translated by Bryan Karetnyk, Fandango and Other Stories
Columbia University Press
Mixing romance and high adventure, intrigue and the fantastic, these magnificent tales by one of Russia's most enduringly popular writers deftly probe the depths of human nature and desire.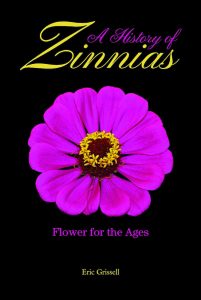 Eric Grissell, A History of Zinnias: Flower for the Ages
Purdue University Press
A cultural and horticultural history documenting the development of garden zinnias—one of the top ten garden annuals grown in the United States today.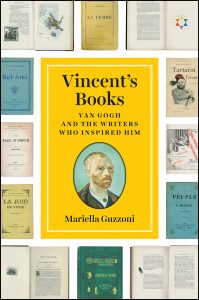 Mariella Guzzoni, Vincent's Books: Van Gogh and the Writers Who Inspired Him
University of Chicago Press
A gorgeously illustrated biography that will appeal to any booklover, Vincent's Books takes us on a fresh, fascinating journey through the pages of a beloved artist's life.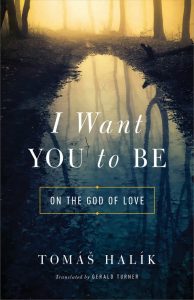 Tomáš Halík, Translated by Gerald Turner, I Want You to Be
University of Notre Dame Press
In I Want You to Be, Halík examines the connection between faith and love, meditating on a statement attributed to St. Augustine—amo, volo ut sis, "I love you: I want you to be"—and its importance for contemporary Christian practice.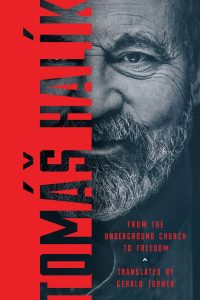 Tomáš Halík, Translated by Gerald Turner, From the Underground Church to Freedom
University of Notre Dame Press
International best-selling author and theologian Tomáš Halík shares for the first time the dramatic story of his life as a secretly ordained priest in Communist Czechoslovakia.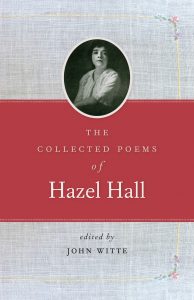 Hazel Hall, Edited by John Witte, The Collected Poems of Hazel Hall
Oregon State University Press
Confined to a wheelchair since childhood, poet Hazel Hall viewed life from the window of an upper room in her family's house, making her voice especially resonant in these days of social distancing.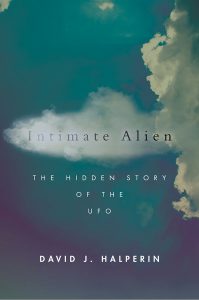 David J. Halperin, Intimate Alien: The Hidden Story of the UFO
Stanford University Press
A voyage of exploration to the outer reaches of our inner lives.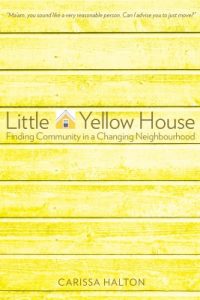 Carissa Halton, Little Yellow House: Finding Community in a Changing Neighbourhood
University of Alberta Press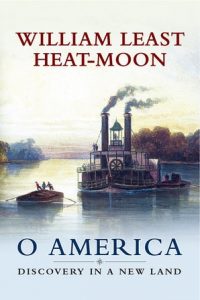 William Least Heat-Moon, O America: Discovery in a New Land
University of Missouri Press
Traveling by foot, horse, stage, canal boat, and steamer, the protagonists in this historic novel explore the backcountry of the mid-19th century U.S. and forge a deep friendship as they encounter a host of memorable characters who reveal the nature of the American experiment.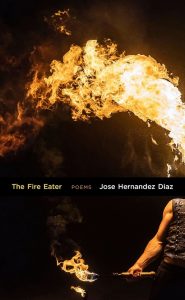 Jose Hernandez Diaz, The Fire Eater: Poems
Texas Review Press
Surreal, playful, and always poignant, the prose poems in Jose Hernandez Diaz's masterful debut chapbook introduce us to a mime, a skeleton, and the man in the Pink Floyd t-shirt, all of whom explore their inner selves in Hernandez Diaz's startling and spare style.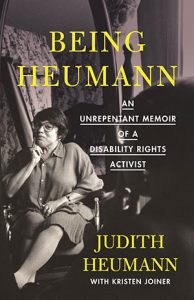 Judy Heumann, Being Heumann: An Unrepentant Memoir of a Disability Rights Activist
Beacon Press
One of the most influential disability rights activists in US history tells her personal story of fighting for the right to receive an education, have a job, and just be human.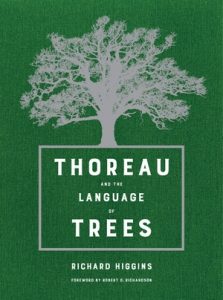 Richard Higgins, Foreword by Robert D. Richardson, Thoreau and the Language of Trees
University of California Press
In this original book, Richard Higgins explores Thoreau's deep connections to trees: his keen perception of them, the joy they gave him, the poetry he saw in them, his philosophical view of them, and how they fed his soul.
John Hildebrand, Long Way Round: Through the Heartland by River
University of Wisconsin Press
An unforgettable journey through America's heartland.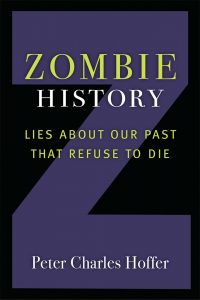 Peter Charles Hoffer, Zombie History: Lies About Our Past That Refuse to Die
University of Michigan Press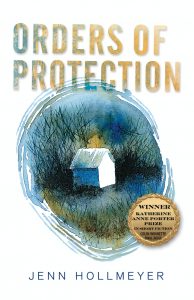 Jenn Hollmeyer, Orders of Protection
University of North Texas Press
In these twelve short stories, people seek protection from various demons in unusual ways — by impersonating famous musicians, cooking pet chickens, marching in parades, shooting at coyotes, calling lost dogs, and more.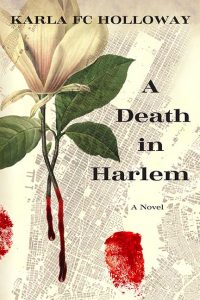 Karla FC Holloway, A Death in Harlem
Northwestern University Press
In A Death in Harlem, famed scholar Karla FC Holloway weaves a mystery in the bon vivant world of the Harlem Renaissance.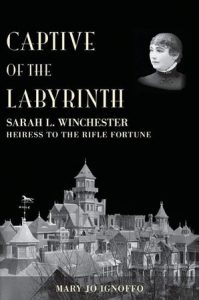 Mary Jo Ignoffo, Captive of the Labyrinth: Sarah L. Winchester, Heiress to the Rifle Fortune
University of Missouri Press
In the first full-length biography of Winchester, historian Mary Jo Ignoffo unearths the truth about this notorious eccentric: she was not a maddened spiritualist driven by fear of the dead, but an intelligent, articulate woman who sought to protect her private life amidst the chaos of her public existence.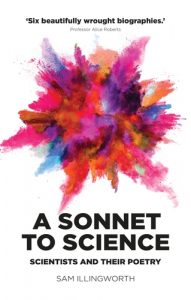 Sam Illingworth, A Sonnet to Science
Manchester University Press
A sonnet to science presents an account of six ground-breaking scientists who also wrote poetry, and the effect that this had on their lives and research.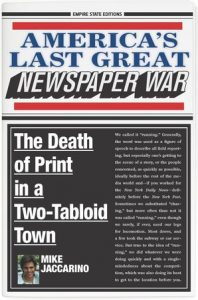 Mike Jaccarino, America's Last Great Newspaper War: The Death of Print in a Two-Tabloid Town
Fordham University Press
A from-the-trenches view of New York Daily News and New York Post runners and photographers as they stop at nothing to break the story and squash their tabloid arch-rivals.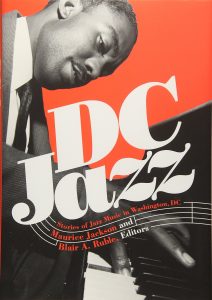 Maurice Jackson and Blair Ruble, DC Jazz: Stories of Jazz Music in Washington, DC
Georgetown University Press
An exploration of the pivotal role the nation's capital has played for jazz for a century.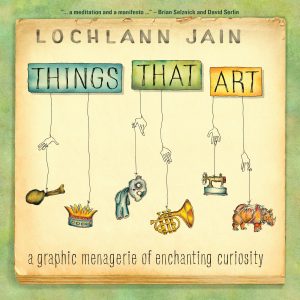 Lochlann Jain, Things That Art: A Graphic Menagerie of Enchanting Curiosity
University of Toronto Press
Lochlann Jain's debut non-fiction graphic novel, Things That Art, playfully interrogates the order of things.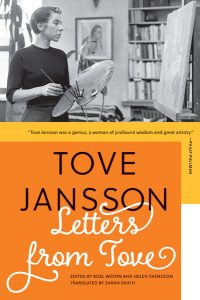 Tove Jansson, Edited by Boel Westin and Helen Svensson; Translated by Sarah Death, Letters from Tove
University of Minnesota Press
A virtual memoir in letters by the beloved creator of the Moomins.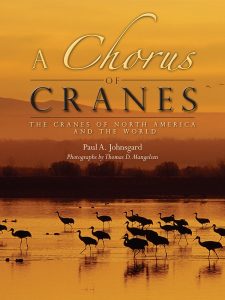 Paul A. Johnsgard and Thomas D. Mangelsen, A Chorus of Cranes: The Cranes of North America and the World
University Press of Colorado
Accompanied by the stunning photography of Thomas D. Mangelsen, A Chorus of Cranes details the natural history, biology, and conservation issues surrounding the abundant sandhill crane and the endangered whooping crane in North America.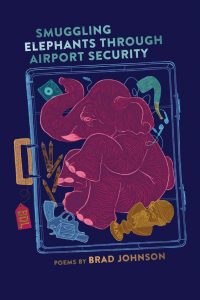 Brad Johnson, Smuggling Elephants Through Airport Security
Michigan State University Press
Nothing is off-limits in this poetic illustration of the twenty-first-century American zeitgeist.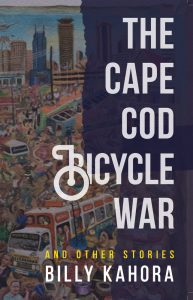 Billy Kahora, The Cape Cod Bicycle War and Other Stories
Ohio University Press
Each of the realistic worlds Billy Kahora brings us in this highly anticipated debut story collection explores the tensions and transitions of characters moving between youthful folly and a precarious adulthood.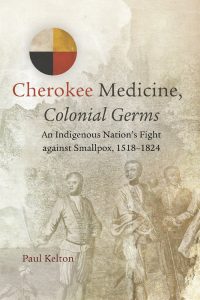 Paul Kelton, Cherokee Medicine, Colonial Germs: An Indigenous Nation's Fight against Smallpox, 1518–1824
University of Oklahoma Press
Kelton challenges the widely held belief that Natives' lack of immunities and their inept healers were responsible for their downfall. Instead, he firmly shifts the focus to the root cause of indigenous suffering and depopulation—colonialism writ large; not disease.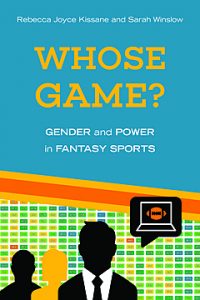 Rebecca Joyce Kissane and Sarah Winslow, Whose Game?: Gender and Power in Fantasy Sports
Temple University Press
How fantasy sports participants experience gendered power.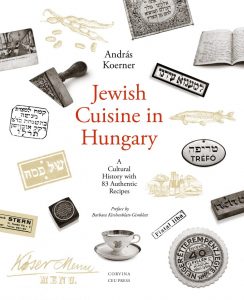 Andras Koerner, Jewish Cuisine in Hungary: A Cultural History with 83 Authentic Recipes
Central European University Press
A cultural history of the culinary traditions and eating habits of Hungarian Jewry up to the 1940s. Includes 83 recipes, as well as nearly 200 fascinating pictures of daily life and documents.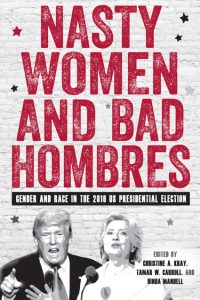 Christine A. Kray, Nasty Women and Bad Hombres: Gender and Race in the 2016 US Presidential Election
University of Rochester Press
A look at how Hillary Clinton, Donald Trump, and American voters invoked ideas of gender and race in the fiercely contested 2016 US presidential election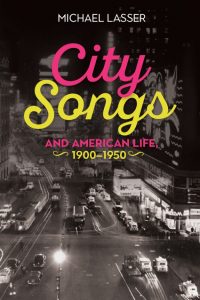 Michael Lasser, City Songs and American Life, 1900-1950
University of Rochester Press
An insightful look at the urban sensibility that gives the Great American Songbook its pizzazz.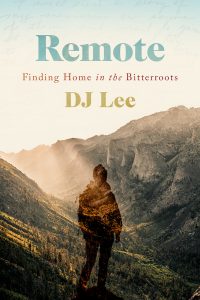 DJ Lee, Remote: Finding Home in the Bitterroots
Oregon State University Press
When DJ Lee's dear friend vanishes in the vast Selway-Bitterroot Wilderness of Idaho and Montana, she travels there to seek answers and discovers instead the buried history of her family in this remote place.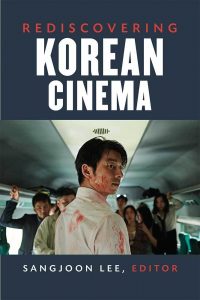 Sangjoon Lee, Redsicovering Korean Cinema
University of Michigan Press
The first comprehensive volume examining the state, stakes, and future direction of Korean cinema studies.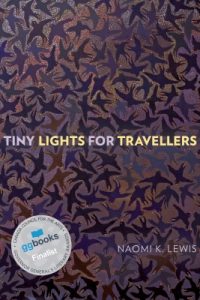 Naomi K. Lewis, Tiny Lights for Travellers
University of Alberta Press
Vulnerable and funny, this memoir—shortlisted for the Governor General Literary Awards in Non-fiction—explores Jewish identity, family, the Holocaust, and belonging.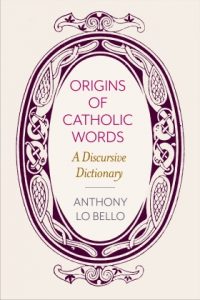 Anthony Lo Bello, Origins of Catholic Words
Catholic University of America Press
A unique dictionary discussing the roots of a wide range of words used in Catholic masses.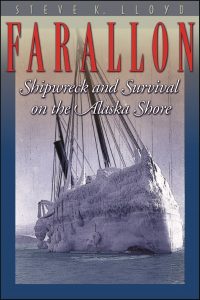 Steve K. Lloyd, Farallon: Shipwreck and Survival on the Alaska Shore
Washington State University Press
Brings to life the uplifting, riveting tale of hardy, seafaring men who survived hunger and despair after their steamship ran aground in Cook Inlet, stranding the crew and passengers.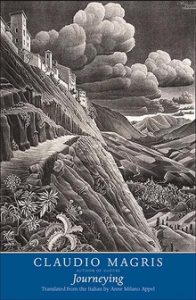 Claudio Magris, Journeying
Yale University Press
A writer for whom the journey has always mattered reinvents the very form itself in this inviting collection of in-the-moment impressions of his journeys.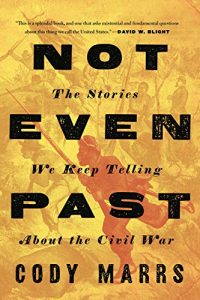 Cody Marrs, Not Even Past: The Stories We Keep Telling About the Civil War
Johns Hopkins University Press
Not Even Past is a timely, evocative, and beautifully written inquiry into what our stories, myths, and rumors about the Civil War have in common and what they teach us about modern America.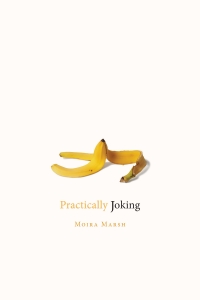 Moira Marsh, Practically Joking
Utah State University Press
In Practically Joking, the first full-length study of the practical joke, Moira Marsh examines the value, artistry, and social significance of this ancient and pervasive form of vernacular expression.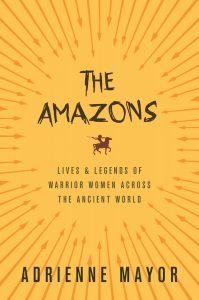 Adrienne Mayor, The Amazons: Lives and Legacies of Warrior Women Across the Ancient World
Princeton University Press
The real history of the Amazons in war and love, from National Book Award Finalist Adrienne Mayor.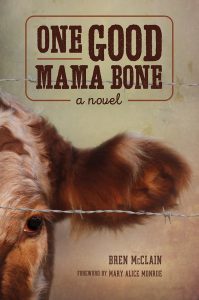 Bren McClain, Foreword by Mary Alice Monroe, One Good Mama Bone: A Novel
University of South Carolina Press
A novel of courageous parental love and the instructive, healing bonds that form between humans and animals—winner of the 2019 Patricia Winn Prize for Southern Literature and 2017 Willie Morris Award for Southern Fiction.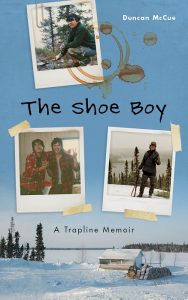 Duncan McCue, The Shoe Boy: A Trapline Memoir
University of British Columbia Press
An exploration of Indigenous identity and connection to the land, expressed in guise of a unique coming-of-age memoir set on a trapline.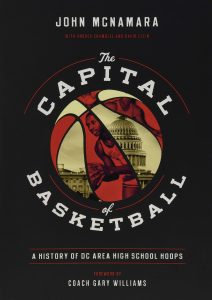 John McNamara, With Andrea Chamblee and David Elfin, Foreword by Gary Williams, The Capital of Basketball: A History of DC Area High School Hoops
Georgetown University Press
The first comprehensive history of DC-area high school hoops.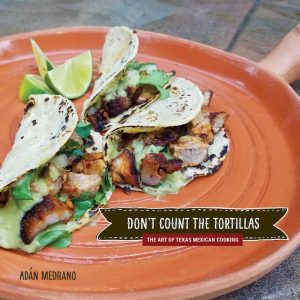 Adán Medrano, "Don't Count the Tortillas": The Art of Texas Mexican Cooking
Texas Tech University Press
A study in memory, connection, and the sumptuous possibilities of traditional cuisine.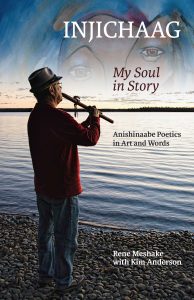 Rene Meshake, With Kim Anderson, Injichaag: My Soul in Story: Anishinaabe Poetics in Art and Words
University of Manitoba Press
A memoir rooted in Anishinaabek lifeways.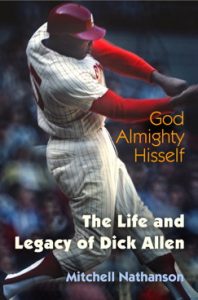 Nathanson Mitchell, God Almighty Hisself: The Life and Legacy of Dick Allen
University of Pennsylvania Press
Unveils the strange and maddening career of Dick Allen, who is considered by some to be the best baseball player not in the Hall of Fame and by others to be the game's most destructive and divisive force—ever.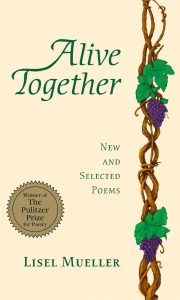 Lisel Mueller, Alive Together: New and Selected Poems
Louisiana State University Press
This Pulitzer Prize winning collection represents over thirty-five years of Lisel Mueller's writing life and explores a wide range of subjects, including her cultural and family history, and reflect her fascination with music and the discoveries offered by language.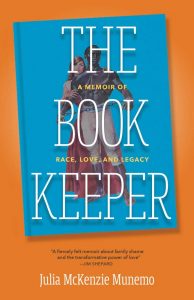 Julia McKenzie Munemo, The Book Keeper: A Memoir of Race, Love, and Legacy
Ohio University Press
Jim Shepard calls The Book Keeper "a fiercely felt memoir about family shame and the transformative power of love even as it's also an ongoing meditation on privilege and race in twenty-first century America, a debut striking in its empathetic imagination, observational acuity, and emotional intelligence."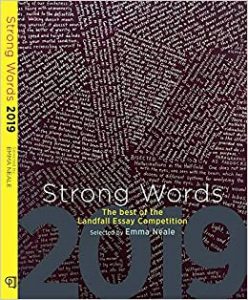 Emma Neale, Editor, Strong Words 2019: The Best of the Landfall Essay Competition
Otago University Press
Strong Words is a striking collection of essays that celebrates an extraordinary year in New Zealand writing.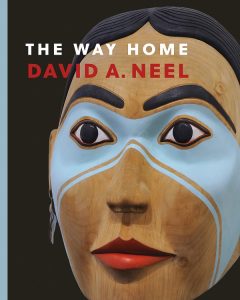 David Neel, The Way Home
University of British Columbia Press
Crafted from memories, legends, and art, this powerful memoir tells the uplifting story of an Indigenous man's struggle to reconnect with his culture and walk in the footsteps of his father and the generations of Kwakwa̱ka̱'wakw artists that came before him.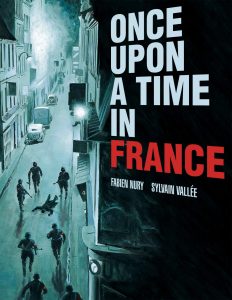 Fabian Nury, Drawn by Sylvain Vallee, Colored by DELF, Translated by Ivanka Hahnenberger, Lettered by Haley Rose-Lyon, Once Upon a Time in France
Naval Institute Press
Based on a true story, this graphic novel follows the life of Joseph Joanovici, a Romanian Jew and one of the richest men in Europe, who used his wealth and influence to play both sides of the fence as a Nazi collaborator and resistance financier in occupied France.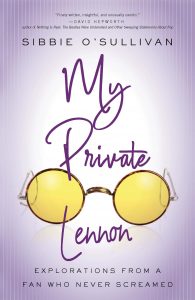 Sibbie O'Sullivan, My Private Lennon: Explorations from a Fan Who Never Screamed
Ohio State University Press
Replaces the narrative of the hysterical teenage Beatles fan with stories of how the band shaped one woman's intellectual and artistic development.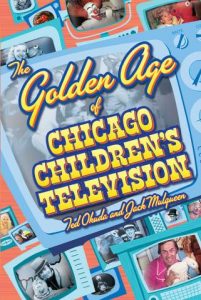 Ted Okuda and Jack Mulqueen, The Golden Age of Chicago Children's Television
Southern Illinois University Press
Discover the back stories and details of a special television era of programs rich in imagination, inventiveness, and devoted fans from the people who created, lived, and enjoyed it—producers, on-air personalities, and fans.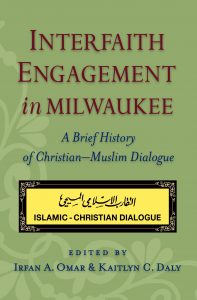 Irfan A. Omar, Kaitlyn C. Daly, Interfaith Engagement in Milwaukee. A Brief History of Christian-Muslim Dialogue
Marquette University Press
A journey of dialogue, friendship, activism and collaboration begun by two Franciscan Sisters teaming up with a Muslim professor of a local university and launching one of the first "Islamic Christian" dialogues in the country – which then became internationally known. This book brings together their stories of encounter and collaboration.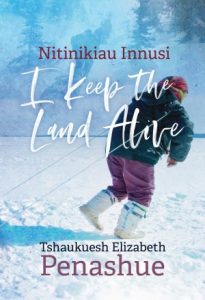 Tshaukuesh Elizabeth Penashue, Edited by Elizabeth Yeoman, Nitinikiau Innusi: I Keep the Land Alive
University of Manitoba Press
A life on the land as an Indigenous woman and an environmental activist.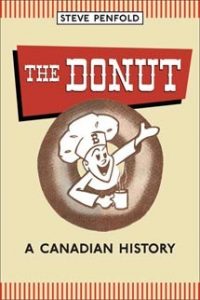 Steve Penfold, The Donut: A Canadian History
University of Toronto Press
In this book, Steve Penfold puts the humble donut in its historical context, examining how one deep-fried confectionary became, not only a mass commodity, but an edible symbol of Canadianness.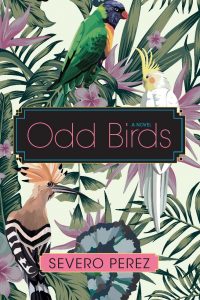 Severo Perez, Odd Birds
TCU Press
The year is 1961: Seventy-year-old Cosimo Infante Cano, a Cuban-born artist in need of inspiration, follows his lover to Texas for what was to be a temporary sabbatical; unexpectedly, he finds himself stranded in San Antonio, with little more than the clothes on his back and an extraordinary pocket watch.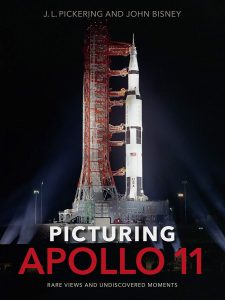 L. Pickering and John Bisney, Picturing Apollo 11: Rare Views and Undiscovered Moments
University Press of Florida
Blast off on an out-of-this-world adventure in this unprecedented photo–graphic history of the space mission that defined an era.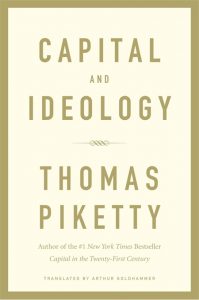 Thomas Piketty, Capital and Ideology
Harvard University Press
The epic successor to one of the most important books of the century: at once a retelling of global history, a scathing critique of contemporary politics, and a bold proposal for a new and fairer economic system.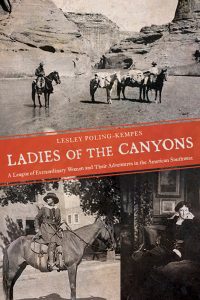 Leslie Poling-Kempes, Ladies of the Canyons: A League of Extraordinary Women and Their Adventures in the American Southwest
University of Arizona Press
Ladies of the Canyons is the true story of remarkable women who left the security and comforts of genteel Victorian society and journeyed to the American Southwest in search of a wider view of themselves and their world.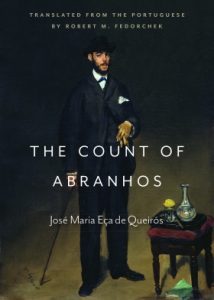 Jose Maria Eca de Queiros, Translated by Robert M. Fedorchek, The Count of Abranhos
Catholic University of America Press
A previously untranslated novel from this renowned Portuguese author.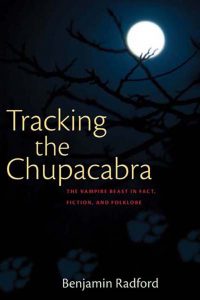 Benjamin Radford, Tracking the Chupacabra: The Vampire Beast in Fact, Fiction, and Folklore
University of New Mexico Press
Combining five years of careful investigation (including information from eyewitness accounts, field research, and forensic analysis) with a close study of the creature's cultural and folkloric significance, Radford's book is the first to fully explore and try to solve the decades-old mystery of the chupacabra.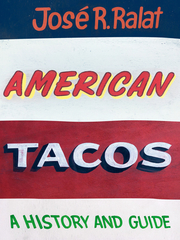 José Ralat, American Tacos: A History and Guide
University of Texas Press
The first history of tacos developed in the United States, this book is the definitive survey that American taco lovers must have for their own taco explorations.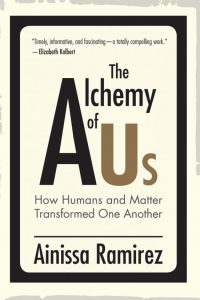 Ainissa Ramirez, The Alchemy of Us
MIT Press
In the bestselling tradition of Stuff Matters and The Disappearing Spoon: a clever and engaging look at materials, the innovations they made possible, and how these technologies changed us.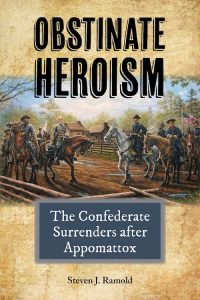 Steven J. Ramold, Obstinate Heroism: The Confederate Surrenders after Appomattox
University of North Texas Press
Historian Steven J. Ramold explores the end of the Confederacy: a messy and complicated affair, a far cry from the tidy closure associated with the events at Appomattox.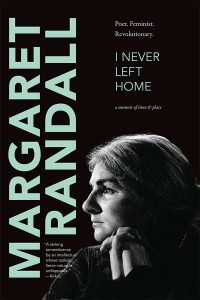 Margaret Randall, I Never Left Home
Duke University Press
Poet and revolutionary Margaret Randall tells the moving, captivating, and astonishing story of her life, from a Bohemian youth in New York City to years of political activism, including escaping political unrest in Mexico, and fighting to regain her American citizenship with the help of a number of celebrities.
Martine Reid, Translated and Foreword by Gretchen van Slyke, George Sand
Penn State University Press
The romantic and rebellious novelist George Sand, born in 1804 as Amantine Lucile Aurore Dupin, remains one of France's most infamous and beloved literary figures. This critically-praised biography is an illuminating representation of a remarkable woman in remarkable times.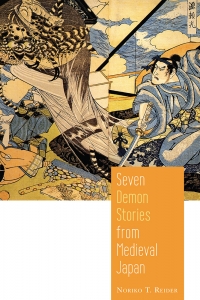 Noriko T. Reider, Seven Demon Stories from Medieval Japan
Utah State University Press
Author Noriko Reider presents seven oni stories from medieval Japan in full and translated for an English-speaking audience.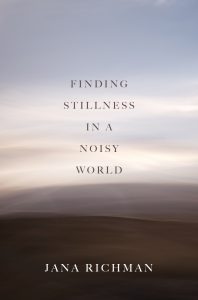 Jana Richman, Finding Stillness in a Noisy World
University of Utah Press
Essays that explore the intertwining of inner and outer landscapes.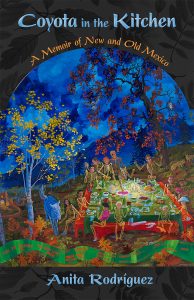 Anita Rodríguez, Coyota in the Kitchen: A Memoir of New and Old Mexico
University of New Mexico Press
This book of stories and recipes introduces two eccentric families that would never have eaten together, let alone exchanged recipes, but for the improbable marriage of the author's parents: a nuevomexicano from Taos and a painter who came from Texas to New Mexico to study art.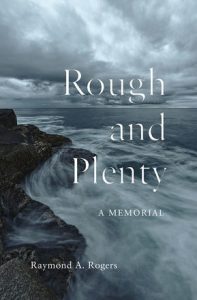 Raymond A. Rogers, Rough and Plenty: A Memorial
Wilfrid Laurier University Press
Explores the parallel processes of dispossession in the Scottish Clearances and Canada's East coast fishery.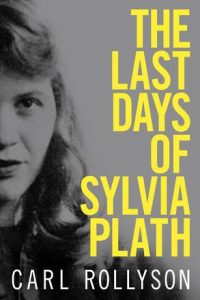 Carl Rollyson, The Last Days of Sylvia Plath
University Press of Mississippi
A new, vivid account of the final months of the esteemed writer's life.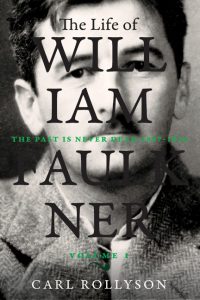 Carl Rollyson, The Life of William Faulkner
University of Virginia Press
The most comprehensive biography of William Faulkner in forty-five years, the first of two volumes reveals new information about the American literary icon.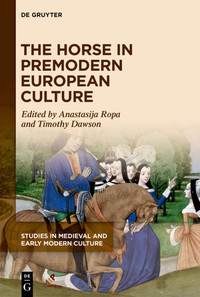 Anastasija Ropa, Timothy Dawson, The Horse in Premodern European Culture
Medieval Institute Publications
This volume explores the ubiquitous—and often ambiguous—role of the horse in medieval culture, where it was simultaneously a treasured animal and a means of transport, a military machine and a loyal companion.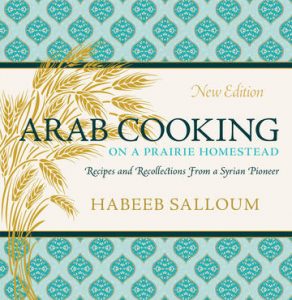 Habeeb Salloum, Arab Cooking on a Prairie Homestead: Recipes and Recollections from a Syrian Pioneer
University of Regina Press
A Syrian immigrant family memoir of life on the Canadian Prairies, featuring more than 200 climate- and budget-friendly recipes.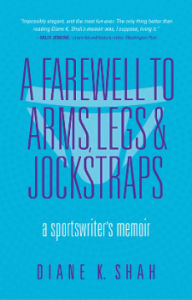 Diane Shah, A Farewell to Arms, Legs & Jockstraps
Indiana University Press
Follow former sports columnist Diane Shah's escapades, from interviews with a tipsy Mickey Mantle, to sneaking into off-limits Republican galas, dining with Frank Sinatra, flying a plane with Dennis Quaid, and countless other adventures where she wields her tape recorder and a tireless drive for more.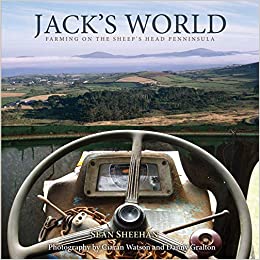 Sean Sheehan, Jack's World: Farming on the Sheep's Head Peninsula, 1920-2003
Cork University Press
This is the story of the life and times of a West Cork farmer, growing up and struggling to survive in the 1920s and 1930s, managing his farm through the 1950s and adjusting to new forces in the 1970s but marginalized by the times we now live in.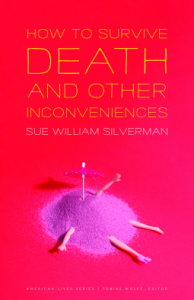 Sue William Silverman, How to Survive Death and Other Inconveniences
University of Nebraska Press
Although defeating death is physically impossible, Silverman explores how language, commemoration, and metaphor can offer slivers of transcendent immortality.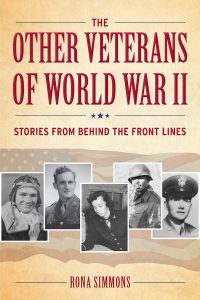 Rona Simmons, The Other Veterans of World War II: Stories From Behind the Front Lines
Kent State University Press
The untold stories of troops serving miles away from the battlefront.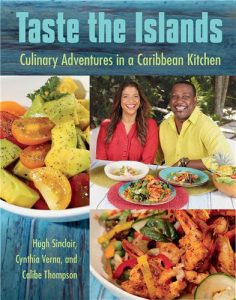 Hugh Sinclair, Cynthia Verna, and Calibe Thompson, Taste the Islands: Culinary Adventures in a Caribbean Kitchen
University Press of Florida
Enjoy a fun and delicious journey through the Caribbean in this vibrant collection of gourmet and home-style recipes.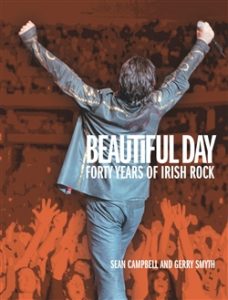 Gerry Smith and Sean Campbell, Beautiful Day: Forty Years of Irish Rock
Cork University Press
Beautiful Day introduces representative songs from 1964 to the present by a range of Irish popular musicians including U2, The Corrs, Thin Lizzy, Van Morrison, and Sinéad O'Connor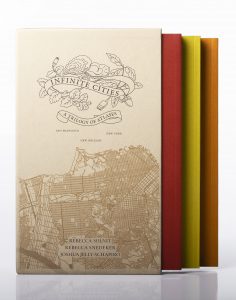 Rebecca Solnit, Joshua Jelly-Schapiro, and Rebecca Snedecker, Infinite Cities: A Trilogy of Atlases—San Francisco, New Orleans, New York
University of California Press
Explore the hidden histories of San Francisco, New Orleans, and New York with this brilliant reinvention of the traditional atlas, including three fold out posters and a new original essay by Rebecca Solnit.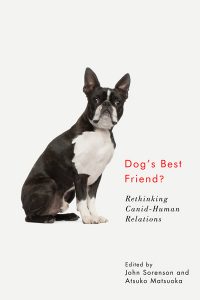 John Sorenson, Atsuko Matsuoka, Dog's Best Friend?: Rethinking Canid-Human Relations
McGill-Queen's University Press
If you have a dog, chances are you've been spending a lot more time with them lately. Get to know your canine companion—and their extended family of foxes, wolves, and coyotes—a little better by exploring the complexity and contradictions of our long relationship with these animals.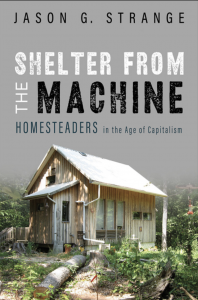 Jason Strange, Shelter From the Machine: Homesteaders in the Age of Capitalism
University of Illinois Press
A deep dive into the homesteading movement that explores the reasons people homestead, tells the stories of multiple types of homesteaders, and finds out whether they're truly able to escape the system.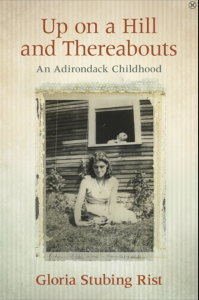 Gloria Stubing Rist, Up on a Hill and Thereabouts
State University of New York Press
Childhood recollections of life in the Adirondack Mountains during the Great Depression.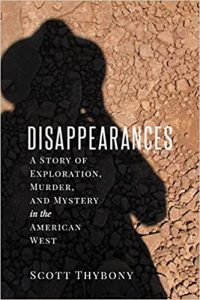 Scott Thybony, The Disappearances: A Story of Exploration, Murder, and Mystery in the American West
University of Utah Press
The gripping true story of three young people who went missing at the same time in the same tangle of canyons and slickrock expanses of the American Southwest.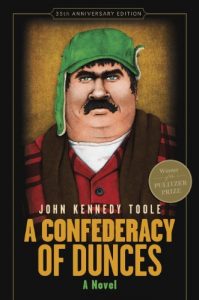 John Kennedy Toole, A Confederacy of Dunces: 35th Anniversary Edition
Louisiana State University Press
This 35th anniversary edition celebrates John Kennedy Toole's novel as well as one of the most memorable protagonists in American literature, Ignatius J. Reilly, whom Walker Percy dubbed "slob extraordinaire, a mad Oliver Hardy, a fat Don Quixote, a perverse Thomas Aquinas rolled into one."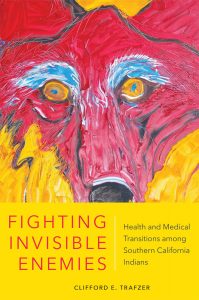 Clifford E. Trafzer, Fighting Invisible Enemies: Health and Medical Transitions among Southern California Indians
University of Oklahoma Press
Melding indigenous and medical history specific to Southern California, Trafzer combines statistical information and documents from the federal government with the oral narratives of several tribes, detailing traditional beliefs about disease causation, medical practices, and treatment.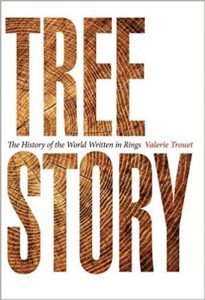 Valerie Trouet, Tree Story: The History of the World Written in Rings
Johns Hopkins University Press
Tree Story blends popular science, travelogue, and cultural history to ask whether the stories of trees and people are more closely linked than we ever imagined.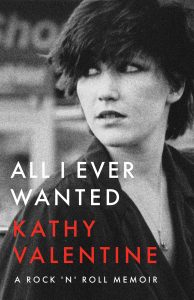 Kathy Valentine, All I Ever Wanted: A Rock 'n' Roll Memoir
University of Texas Press
Go-Go's bassist Kathy Valentine's story is a roller coaster of sex, drugs, and of course, music; it's also a story of what it takes to find success and find yourself, even when it all comes crashing down.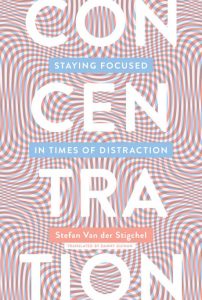 Stefan Van der Stigchel; Translated by Danny Guinan, Concentration
MIT Press
How to concentrate in a world of beeping smartphones, channel surfing, live-tweeting, pop-up ads, and other distractions.
Christopher Wanjek, Spacefarers: How Humans Will Settle the Moon, Mars, and Beyond
Harvard University Press
A wry and compelling take on the who, how, and why of near-future colonies in space.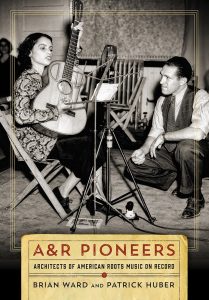 Brian Ward and Patrick Huber, A&R Pioneers: Architects of American Roots Music on Record
Vanderbilt University Press
The business men and women of the early twentieth century who scouted musical talent, worked with artists to shape, market, and sell their sound, and, in the process, created the genres of race and hillbilly music.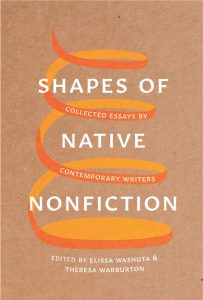 Elissa Washuta and Theresa Warburton, Shapes of Native Nonfiction: Collected Essays by Contemporary Writers
University of Washington Press
A collection by emerging and established Native writers that examines, dissects, and make news the art of essay writing.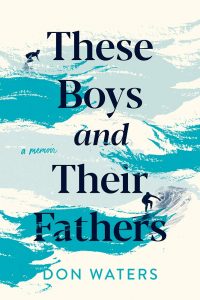 Don Waters, These Boys and Their Fathers
University of Iowa Press

His wildly original book blends memoir, investigative reporting, and fiction to sort out difficult aspects of family, masculinity, and what it means to be a father.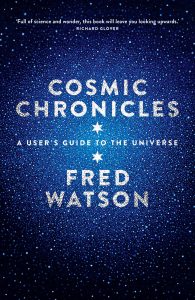 Fred Watson, Cosmic Chronicles
University of New South Wales Press
In Cosmic Chronicles, Fred Watson—Australia's Astronomer-at-Large and bestselling author—explores the hottest topics in space science and astronomy.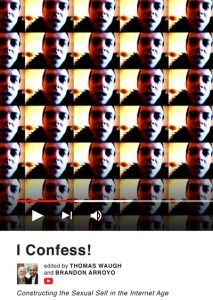 Thomas Waugh, Brandon Arroyo, I Confess!: Constructing the Sexual Self in the Internet Age
McGill-Queen's University Press
We might Zoom into business meetings and Snapchat with friends, but where and how do we express our sexual identity in an online era? Explore how we see, construct, and embody our sexual selves within a third sexual revolution, marked by the dawn of the internet.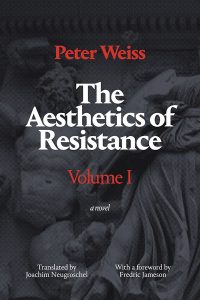 Peter Weiss, Translated by Joachim Neugroschel, The Aesthetics of Resistance, Volume 1
Peter Weiss, Translated by Joel Scott, The Aesthetics of Resistance, Volume 2
Duke University Press
For the ultimate in social-distancing project reading, delve into the first two volumes of German novelist Peter Weiss's magnum opus, which spans the period from the late 1930s to World War II, dramatizing antifascist resistance and the rise and fall of proletarian political parties in Europe.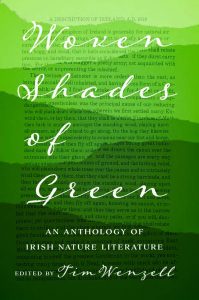 Tim Wenzell, Woven Shades of Green: An Anthology of Irish Nature Literature
Bucknell University Press
"Time has shaped a distinctive history of Irish nature literature in a deeply gathered, insightful anthology."  –Irish Times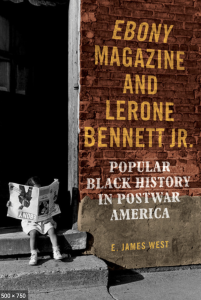 James West, Ebony Magazine and Lerone Bennett Jr.: Popular Black History in Postwar America
University of Illinois Press
A fascinating exploration of Ebonymagazine's role in the postwar black history revival told through the career of editor Lerone Bennett Jr.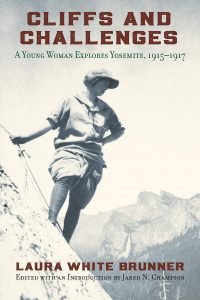 Laura White Brunner, Jared Champion, Cliffs and Challenges; A Young Woman Explores Yosemite, 1915–1917
University Press of Kansas
White Brunner's memoir, recovered from the Yosemite archives and published here for the first time, recounts two summers spent working and hiking in Yosemite Valley during a time of great change—in the park and in the world beyond.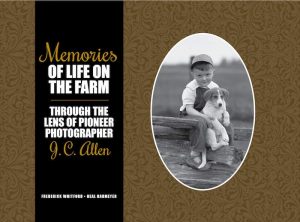 Frederick Whitford and Neal Harmeyer, Memories of Life on the Farm: Through the Lens of Pioneer Photographer J. C. Allen
Purdue University Press
This volume contains over 900 picturesque images, most never-before-seen, of men, women, and children working on the farm, which remain powerful reminders of life in rural America at the turn of the twentieth century.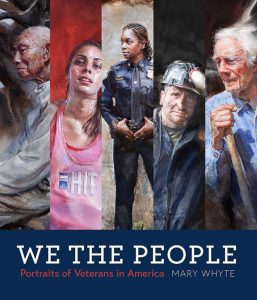 Mary Whyte, We the People: Portraits of Veterans in America
University of South Carolina Press
A heart-stirring collection of watercolor portraits of military veterans—one from each of the fifty states—from internationally renowned artist Mary Whyte.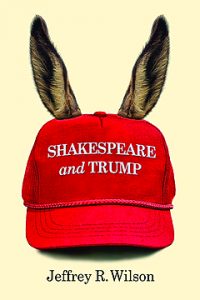 Jeffrey Wilson, Shakespeare and Trump
Temple University Press
Revealing the modernity of Shakespeare's politics, and the theatricality of Trump's.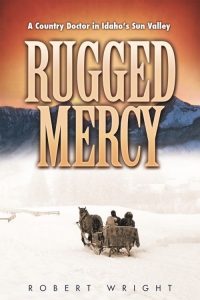 Robert Wright, Rugged Mercy: A Country Doctor in Idaho's Sun Valley
Washington State University Press
Hailey physician Robert H. Wright's heroic long and captivating career, chronicled by his grandson, illuminates frontier medical practice and family life as well as the region's thrilling Wild West past.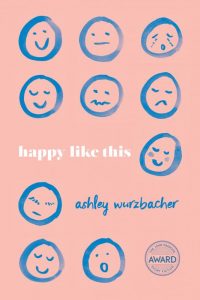 Ashley Wurzbacher, Happy Like This
University of Iowa Press
National Book Foundation's '5 Under 35' honoree, the ten stories in Happy Like This offer deeply felt, often humorous meditations on the complexity of choice and the ambiguity of happiness.
---