Nine Great Canadian Contemporary Writers
On Canada Day, the List You've Been Waiting For...
Pre-empting the Fourth of July by three days is Canada Day, and this year's July 1 marks your neighbour [sic] to the north's 148th birthday. We've unleashed our fair share of mediocre writing, to be sure, with perhaps more than our loonie-to-dollar exchange rate's worth of forlorn prairies, dastardly tundra, and remote, troubled families, and in our most Canadian way we apologize for that. Sincerely. But on this red-and-white-est of days, we implore you to forgive us these literary trespasses (and Justin Bieber) and turn your eyes to a few of CanLit's better exports.
When Literary Hub asked Team Coach House to make a CanList, we considered simply submitting our catalogue. Then our Canadian humility kicked in and we decided to omit all of our own authors, though we think they're the best, of course. We also left off the list Nobel winners (we're looking at you, Ms. Munro) and their ilk, and writers whose books aren't available in your fine country, opting instead to bring you a few new and new-ish writers we love to read. And we stuck to English-language fiction that's available in America, though we're inordinately fond of poetry and translation too. The list is entirely subjective (in fact, totally biased), decidedly incomplete, and as eccentric as our strange country.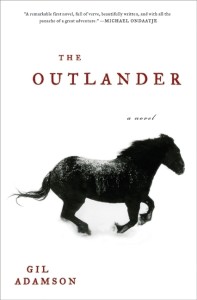 Gil Adamson
The Outlander (Ecco Press) is maybe what you imagine Canadian fiction to be: it's about a young woman who, in 1903 Alberta, kills her husband and flees into the wilderness. All kinds of weird stuff happens to her while she's on the lam. Gorgeous writing, jaw-clenching suspense, and wolves—what more could you ask for? Adamson's short-story collection Help Me, Jacques Cousteau (House of Anansi Press) is no slouch either.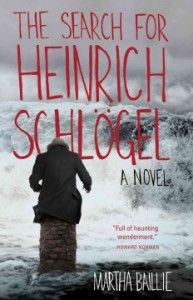 Martha Baillie
Baillie's The Search for Heinrich Schlögel (Tin House Books) tracks a young German man tracking his obsession with archives into the Arctic—where he suddenly finds himself thirty years in the future…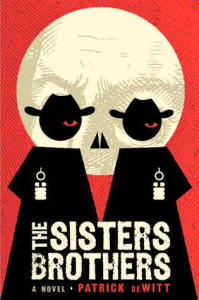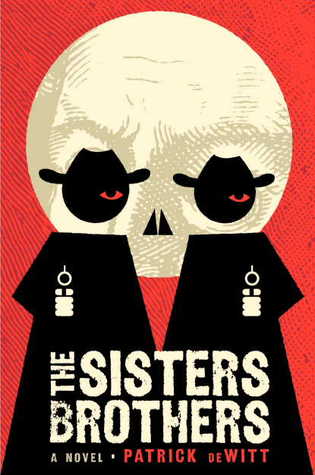 Patrick DeWitt
The Sisters Brothers (Ecco Press) is a raucous romp through the west coast in 1851. The two brothers, named Sisters, get themselves into a heap of trouble. Imagine Cormac McCarthy via Buster Keaton. He's got a novel coming soon, Undermajordomo Minor (also Ecco), that we haven't read but most certainly will.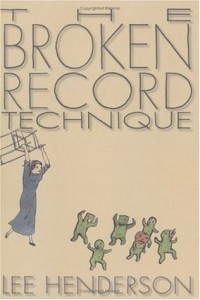 Lee Henderson
We first met Henderson's work in a brilliant collection of stories, The Broken Record Technique (Penguin). He's gone to write The Man Game (Viking) and The Road Narrows As You Go (Hamish Hamilton), which follows a young cartoonist in the 80s. We might be extra fond of it because there's a secret Canadian character, though of course we don't think anyone needs to hide that. His books are long because he's super-smart and needs a lot of pages to hold it all.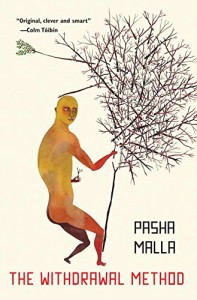 Pasha Malla
Malla, too, started with a terrific collection of stories, The Withdrawal Method (Soft Skull), and moved on to a novel called People Park (also Soft Skull), a dystopian satire about an island city state that devolves into chaos after an "illustrationist" performs. Fantastic dialogue, big ideas.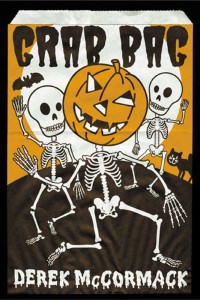 Derek McCormack
If there were a prize for the most bizarre collection of interests in a single book, McCormack's short, weird novels would win every time. Grab Bag and The Show That Smells (both Akashic) obsess with carnival funhouses and fashion, and The Haunted Hillbilly (Soft Skull) imagines Nudie, Hank Williams Jr.'s tailor, as a gay vampire bat. Prairies and tundra, my ass! The Well-Dressed Wound (Semiotext(e)) is coming soon.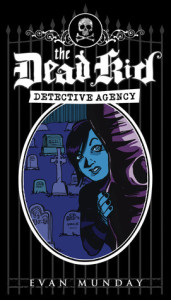 Evan Munday
We're cheating a little here, as Munday used to work at Coach House. And he writes YA. Still, we insist on including him. Coming this fall is the third installment in a series about the Dead Kid Detective Agency. Our teen Goth heroine lives next to a cemetery and hangs out with the ghosts of five kids from different eras in Canadian history. You don't need to know what the FLQ is to love Munday's hilarious writing, where his pop-culture-encyclopedia brain is on display (there's even a glossary to make sure the 80s allusions don't fly over the heads of the younger readers).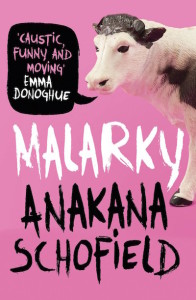 Anakana Schofield
Malarky (Biblioasis) won the Amazon First Novel Award, and deserved it. Its Irish protagonist, Our Woman, has led a mostly unremarkable life, but things go a little off the rails when she realizes her husband has been carrying on elsewhere and she catches her son in fragrante delicto with the neighbour's son. One of the liveliest writers we've encountered—we're looking forward to this fall's Martin John (also Biblioasis).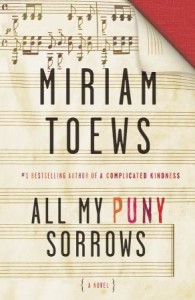 Miriam Toews
All My Puny Sorrows (McSweeney's) is the latest from one of Canada's favourite [sic] writers, lesser known to you American folks. Yolandi has long been trying to help her severely depressed sister, who wants nothing more than for Yoli to help her die. As you might imagine, this is pretty tough on Yolandi. But not on the reader—Toews's keen sense of humour [sic!] will have you laughing through the tears. Be sure to also check out A Complicated Kindness (Soft Skull/Counterpoint), a hilarious account of growing up Mennonite.
---