The Best Audiobooks of July, According to Audiofile
The Month in Literary Listening
Each month, our friends at AudioFile Magazine share a curated list of the best audiobooks for your literary listening pleasure.
*
JULY FICTION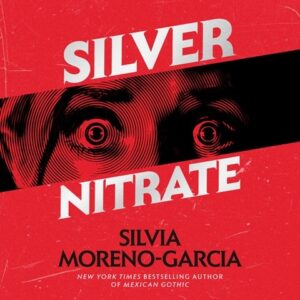 Silver Nitrate by Silvia Moreno-Garcia| Read by Gisela Chípe
AudioFile Earphones Award
[Random House Audio | 13 hrs.]
Gisela Chípe's skilled narration captivates in this immersive novel set in '90s Mexico City. Montserrat and Tristán are approaching forty and struggling in their film careers. When they meet cult-favorite horror director Abel Urueta, he persuades them to help complete his decades-old final film made with a Nazi occultist. Chípe conveys the pair's mounting dread as they're drawn into a world of sinister magic. Her excellent pacing and dynamic voice keep the tension high as events turn deadly.
The Librarianist by Patrick deWitt| Read by Jim Meskimen
AudioFile Earphones Award
[Harper Audio | 10 hrs.]
Jim Meskimen presents this tribute to reading, books, and librarians. Retired librarian Bob Comet has a seemingly uneventful life rich with kindness, challenges, and triumphs. Meskimen's lonely, compassionate Bob, who's lived in the same place since childhood, rescues a lost woman, returns her to her care home, and surprises himself by volunteering there. A deeply moving conclusion adds to this future classic.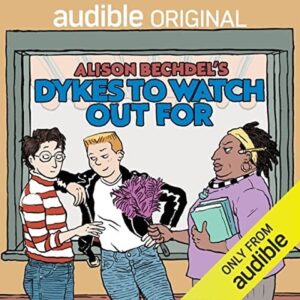 Alison Bechdel's Dykes to Watch Out For by Alison Bechdel, Madeleine George| Read by Jane Lynch, Carrie Brownstein, Roberta Colindrez, Roxane Gay, and a Full Cast
AudioFile Earphones Award
[Audible, Inc. | 3 hrs.]
This full-cast audio adaptation of Alison Bechdel's comic strip about the messy lives of a group of queer women in the 1980s is absolutely flawless. Jane Lynch grounds the production as the narrator; her witty and dramatic performance sets the tone for each episode. Music and sound effects, including protest chants and speeches, add vibrancy. A hilarious, heartfelt, and utterly compelling adaptation of a lesbian classic.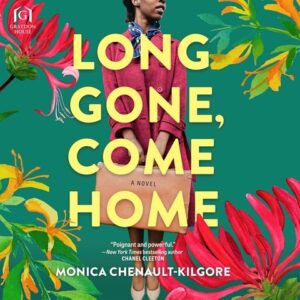 Lone Gone, Come Home by Monica Chenault-Kilgore| Read by Bahni Turpin
AudioFile Earphones Award
[Harlequin Audio | 11.5 hrs.]
Birdy, born and raised a Kentucky girl, lives in tough economic times. Bahni Turpin captures Birdy's turbulent experiences while growing up in the 1930s – 1940s South with two sisters and a stern, resourceful Mama. Turpin mesmerizes listeners with her descriptions of Birdy's life with Jimmy, her big-dreaming husband who moves the family in an effort to survive. Turpin's sensitive performance will have listeners rooting for Birdy as she seeks a better life for her children and herself.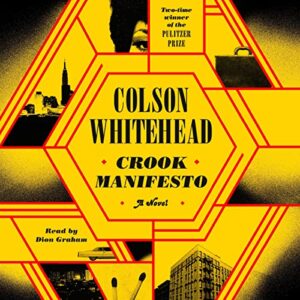 Crook Manifesto: Ray Carney, Book 2 by Colson Whitehead| Read by Dion Graham
AudioFile Earphones Award
[Random House Audio | 10.75 hrs.]
With his mesmerizing and versatile voice, Dion Graham masterfully narrates this second book featuring reformed criminal Ray Carney. Graham perfectly complements Whitehead's intricate and beautifully written portrayal of 1970s Harlem. Carney, a landlord, proud furniture store owner, and family man, is reluctantly drawn back into the criminal underworld by a violent and corrupt police detective. This audiobook immerses listeners in the palpable fear and darkness during that time while also revealing an individual's relentless pursuit of a better existence.
* 
JUNE NONFICTION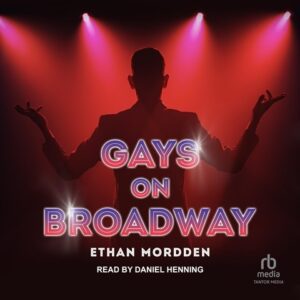 Gays on Broadway by Ethan Mordden| Read by Daniel Henning
AudioFile Earphones Award
[Tantor Media | 11 hrs.]
Daniel Henning's uplifting performance brings out the best in this audiobook exploring the importance and prevalence of gay culture on "The Street." Ethan Mordden's comprehensive research spanning the years 1910 – 2010 opens wide the closet doors, and Henning revels in the flamboyant anecdotes and colorful quotes that tumble out. With entertaining discussions of "out" writers and amusing analyses of both straight and gay productions, this is a wonderful listen!
Pageboy: A Memoir by Elliot Page| Read by Elliot Page
[Macmillan Audio | 8.5 hrs.]
Actor Elliot Page gives an emotional, intimate performance of his gorgeous memoir. In a nonlinear structure that reflects the way that queer and trans lives often unfold, he shares moments of joy and heartbreak throughout his life—growing up in Nova Scotia, coming out as gay and then trans, falling in and out of love, and the toll of being closeted. He narrates these memories with an openness and quiet rawness that make this audiobook so moving. If you listen to one celebrity memoir this year, make it this one.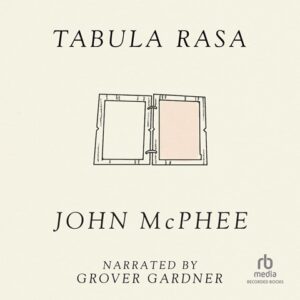 Tabula Rasa: Tabula Rasa, Book 1 by John McPhee| Read by Grover Gardner
AudioFile Earphones Award
[Recorded Books | 6 hrs.]
This audio collection of essays and sketches is a marriage of good storytellers. Author John McPhee has the ability to make topics like plate tectonics, commercial shipping, and life under Covid lockdown interesting and informative. Combine that with the mellow voice of Grover Gardner, and you have a work that nearly any listener will enjoy. The audiobook is a collection of McPhee's interesting and engaging ideas that never came to fruition as books or magazine articles. Gardner carries the work with an even pace and a pleasant voice.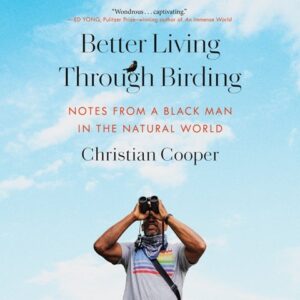 Better Living Through Birding: Notes from a Black Man in the Natural World by Christian Cooper| Read by Christian Cooper
[Random House Audio | 10.5 hrs.]
If you're aware of who Christian Cooper is, it's likely because of the confrontation between him and a white woman walking her dog in Central Park—a confrontation that went viral and caught national attention. Listening to this compelling memoir, narrated in Cooper's gently raspy voice, we learn much more about him: the great joy he takes in his life's passion, birding, yes, but also his journey of coming to terms with himself as a gay man and his deep love of science-fiction TV, movies, and comics. Birdsong between chapters is a delightful bonus.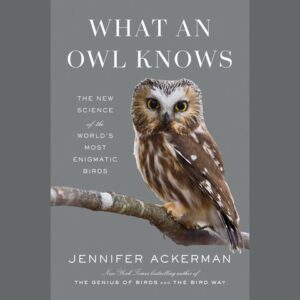 What an Owl Knows: The New Science of the World's Most Enigmatic Birds by Jennifer Ackerman| Read by Jennifer Ackerman
[Penguin Audio | 9.25 hrs.]
Jennifer Ackerman is clearly enthralled with owls. Every word—written and spoken—embodies her fascination. She takes us on a wide-ranging exploration of their world, the researchers who study them, and even their symbolism. Ackerman ensures that the listener is captivated by her exploration of owls with her engaging performance suffused with enthusiasm and wonder. Owls are difficult to study—hard to spot, silent on the wing, and fiercely defensive. They are in trouble, and Ackerman's graceful plea for action and protection is clear.
---