The Astrology Book Club: What to Read This Month, Based on Your Sign
Some Good Predictions, for Once
With all the good books that come out each month, it can be hard to decide what to read (or, if you're anything like the people erstwhile of the Literary Hub office, now of our homes and Slack, what to read first). There are lots of good reasons to pick one book over another, but one we've never really explored before here at Lit Hub is . . . astrology. Hence, this "book club," which is actually just a a literary horoscope guaranteed to come true: a good book to read, based (sort of) on your zodiac sign. So if you believe in that kind of thing—or just want a suggestion, any suggestion—here's what you should be reading this month.
AQUARIUS
Olga Ravn, tr. Martin Aitken, The Employees: A Workplace Novel of the 22nd Century
New Directions, February 1
Just the kind of bonkers, esoteric, philosophical-but-also-political science fiction novel that every Aquarius loves to silently hold up in front of your face when you ask them what they're doing right now.
PISCES
Julie Otsuka, The Swimmers
Knopf, February 22
This may feel like a shoo-in based on the title and premise alone, but Otsuka's latest is not just appropriate for Pisces because it's about a group of lap swimmers whose routines are disturbed by a crack at the bottom of their local pool—it's also written in just the kind of style Pisces are bound to appreciate: lyrical, elliptical, poetic and boundary-less.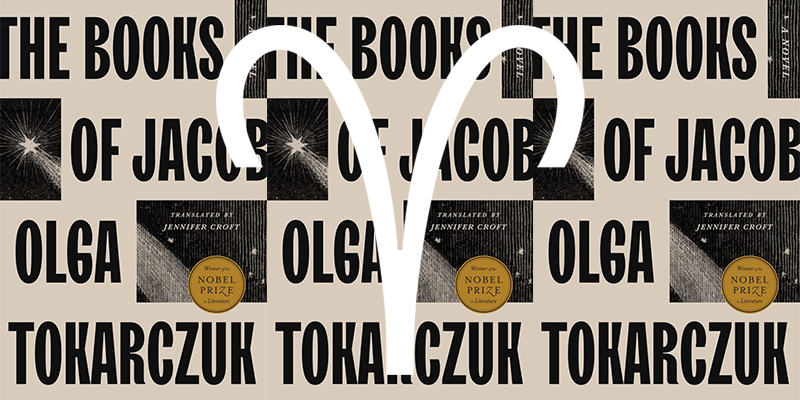 ARIES
Olga Tokarczuk, tr. Jennifer Croft, The Books of Jacob
Riverhead, February 1
For the trailblazers of the zodiac (who probably knew all about Tokarczuk before she won the Nobel Prize, thanks very much), the Polish writer's most ambitious novel yet, concerning another trailblazer: a charismatic and mercurial religious leader who upends 18th century Europe.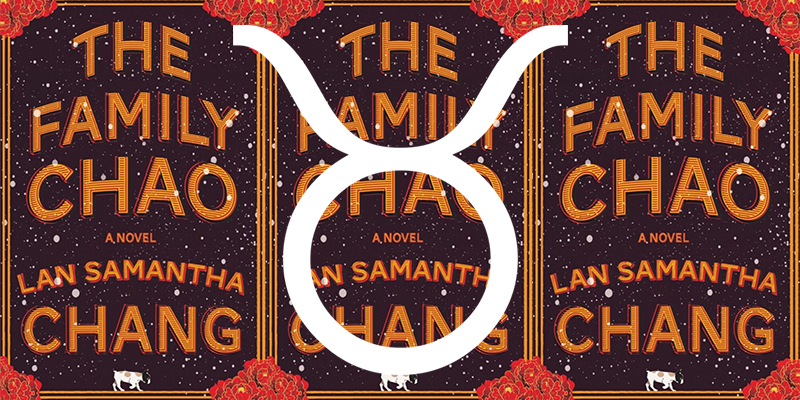 TAURUS
Lan Samantha Chang, The Family Chao
W.W. Norton, February 1
Not only is this a big family drama, a murder mystery, and a reworking of a classic (an updated Brothers Karamazov—boorish patriarch, three adult sons), but it's also a book about food, considering that the family in question runs a Chinese restaurant in Haven, Wisconsin. Any Taurus will be pleased on all fronts.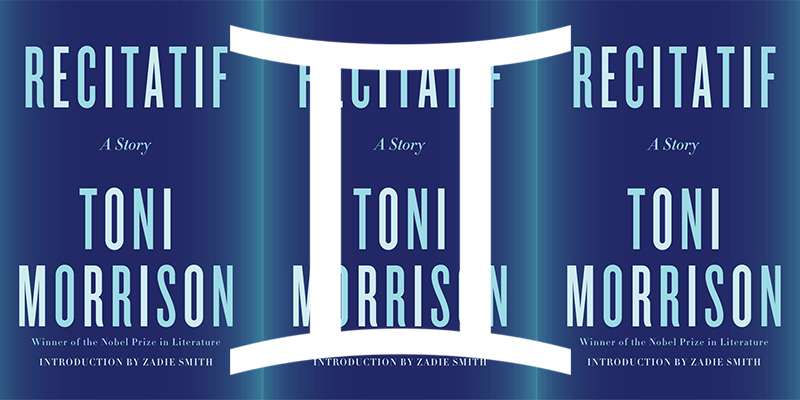 GEMINI
Toni Morrison, Recitatif: A Story
Knopf, February 1
Toni Morrison's only known short story—originally written in 1983—concerns two lifelong friends, who seem to be constantly at odds and yet continually drawn together. One is white, and one is Black, and this is a story in which that matters deeply, but Morrison never reveals which is which; a worthy puzzle for any curious, double-minded Gemini.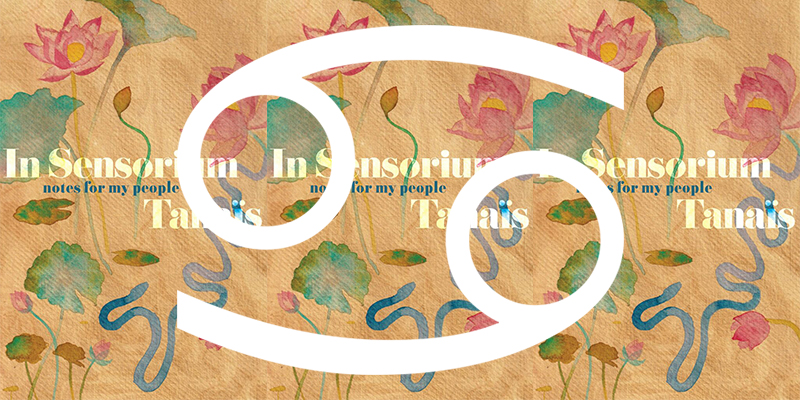 CANCER
Tanaïs, In Sensorium: Notes for My People
Harper, February 22
Everyone knows that smell is the sense most strongly tied to memory, and by extension to emotion—two things that Cancers know a thing or two about. They will happily dive into the pool of sensations that is this memoir by writer and independent perfumer Tanaïs, and if they're lucky, come out a little bit changed.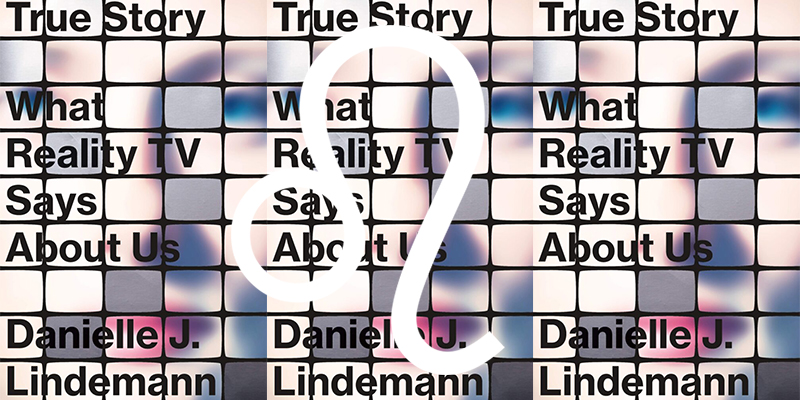 LEO
Danielle J. Lindemann, True Story: What Reality TV Says About Us
FSG, February 15
Leos may be all about the drama, but that doesn't mean they don't also want to know what all the drama means.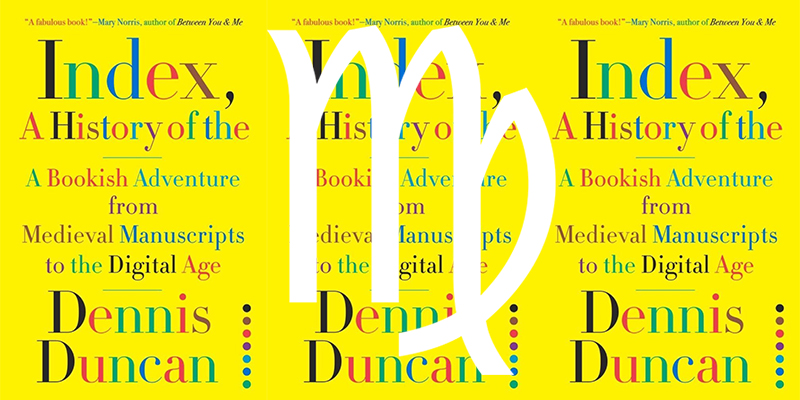 VIRGO
Dennis Duncan, Index, A History of the: A Bookish Adventure from Medieval Manuscripts to the Digital Age
W.W. Norton, February 15
Sorry, but this one is obvious. A history of the index? That has Virgo written all over it.
LIBRA
Heather O'Neill, When We Lost Our Heads
Riverhead Books, February 1
This novel has everything Libras love: opulence, whimsy, sugar barons, brothels, factories, revolution, and an intense friendship that forces both participants to straddle darkness and light while clinging to one another for dear life.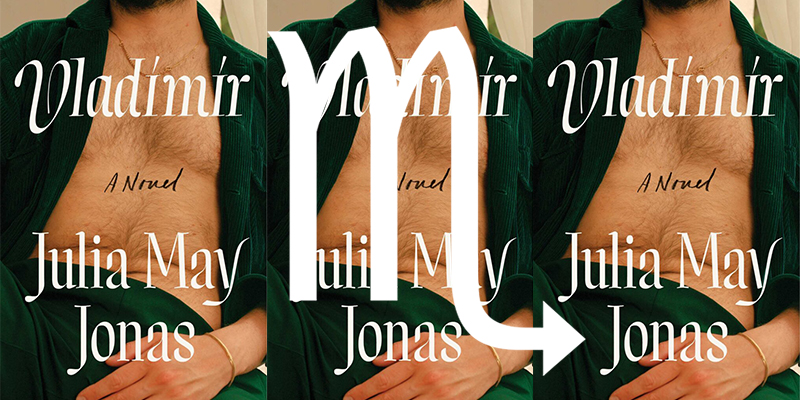 SCORPIO
Julia May Jonas, Vladimir
Avid Reader Press, February 1
Ruled by your passions, are you? Enjoy a good gray area, do you? Brood with the best of them, can you? You may enjoy this wicked and delicious novel about toxic relationships, misdirected emotions, and bad decisions. But let's be honest—real Scorpios will buy it for the cover alone.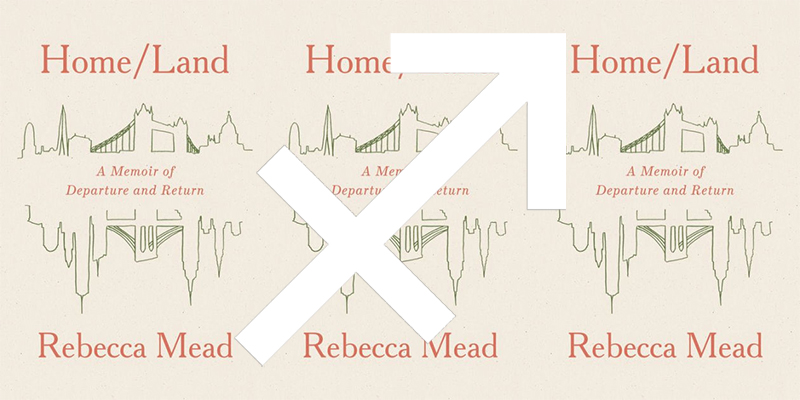 SAGITTARIUS
Rebecca Mead, Home/Land: A Memoir of Departure and Return
Knopf, February 8
The broad strokes of Mead's memoir will be instantly comprehensible—and enjoyable—to any Sagittarius: a big move inspired by bigger principles, a need to both return and to explore, a desire to make things better while not ruining what's there. If you're feeling trapped at home—or making plans—you could do a lot worse.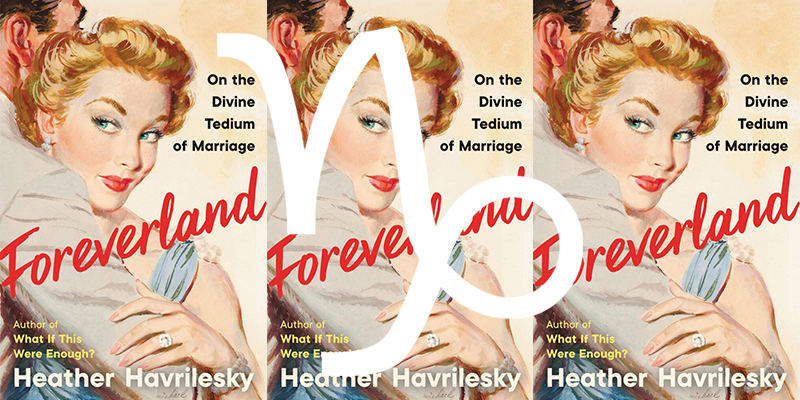 CAPRICORN
Heather Havrilesky, Foreverland: On the Divine Tedium of Marriage
Ecco, February 8
If the words "divine tedium" make perfect sense to you, you're probably a Capricorn. But that doesn't mean you don't have a sense of humor—Havrilesky definitely does, and it's on full display in this book about marriage (something the pearl-clutchers who hated her recent essay adapted from the book pretty much failed to . . . clutch). Consider this book an opportunity to take a break from all that responsibility you love so much—I recommend reading it in a nice hot bath, with the door locked.
---