The Astrology Book Club: What to Read This Month, Based on Your Sign
Because It's Gonna Be May
With all the good books that come out each month, it can be hard to decide what to read (or, if you're anything like the people erstwhile of the Literary Hub office, now of our homes and Slack, what to read first). There are lots of good reasons to pick one book over another, but one we've never really explored before here at Lit Hub is . . . astrology. Hence, this "book club," which is actually just a a literary horoscope guaranteed to come true: a good book to read, based (sort of) on your zodiac sign. Here's what you should be toting around the slowly opening world this month.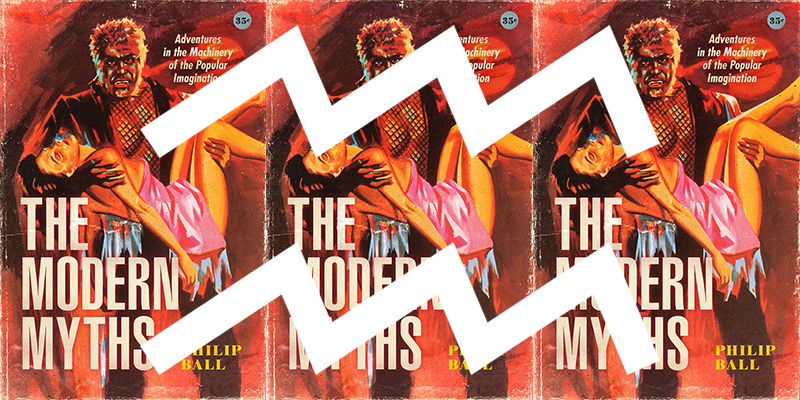 AQUARIUS
Philip Ball, The Modern Myths, University of Chicago Press (May 17)
Aquarians love people, and they love their stories, too—that's one of the reasons they make such great writers (and readers). They will be fascinated and inspired by this book, which investigates many of our "modern myths"—what they are, why we love them, and why we need them, from Dracula to Sherlock Holmes. They're all stories we know—but what do they know about us?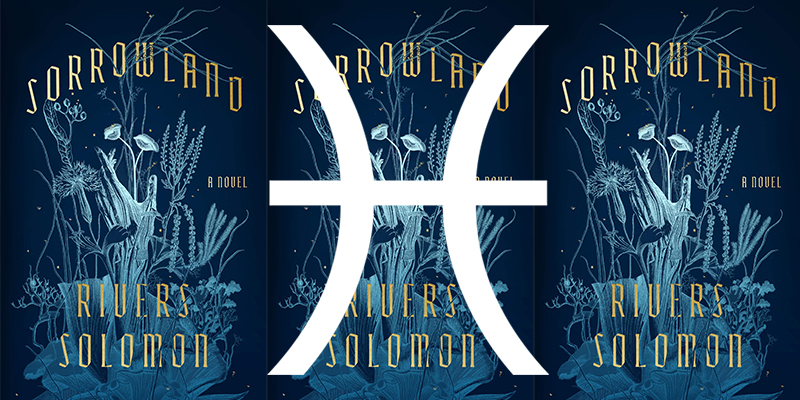 PISCES
Rivers Solomon, Sorrowland, MCD (May 4)
Pisces are intuitive thinkers, artistic dreamers, and fluid feelers, which makes them the perfect audience for this novel, a genre-bending, Gothic-infused, fairy tale inspired horror with far-reaching tentacles, in which Vern, escaped from a cult and lost in the woods, gives birth to twins, names them Feral and Howling, and tries to keep them safe from a creature known only as the fiend. This is a complicated new novel from a rising star.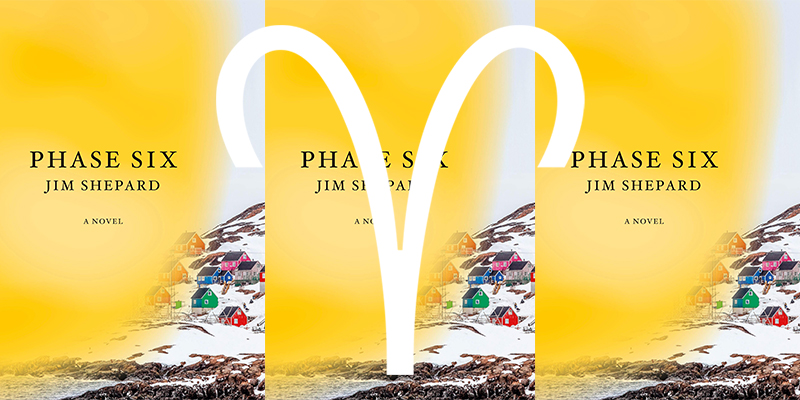 ARIES
Jim Shepard, Phase Six, Knopf (May 18)
If you're an Aries, you always need to be the first to know, the first to try, the first to jump. So you may be interested in this pandemic novel—which dramatizes not this pandemic, but the next one—from one of this country's most beloved storytellers. (But maybe even a tough guy like you will want to keep it in the freezer. I won't tell!)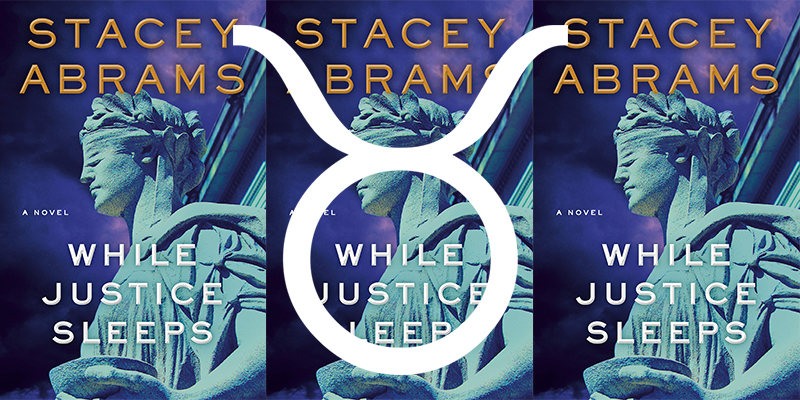 TAURUS
Stacey Abrams, While Justice Sleeps, Doubleday (May 11)
Tauruses love a good legal thriller—and they also love someone who can get things done. (Game recognize game.) Needless to say, they're likely to be fans of Stacey Abrams, and likely to be fans of this book, which has been earning comparisons to John Grisham and Dan Brown. Get that leather chair ready—you're going to need to sink in.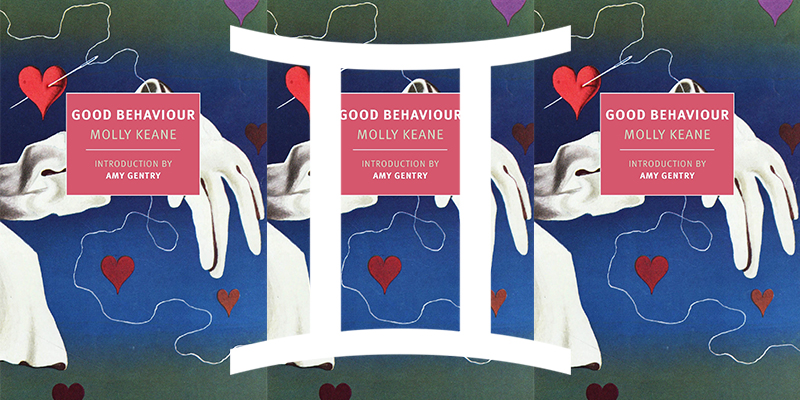 GEMINI
Molly Keane, Good Behaviour, NYRB (May 18)
There's almost always a book about a literal double or twin that I could assign to the Geminis, but this month, let's go with something a little more subtle. There's the Aroon St. Charles that Aroon thinks she's being—and then there's the other one, the one that the world sees. This is a darkly funny masterpiece of delusion, which is, of course, its own kind of doubling.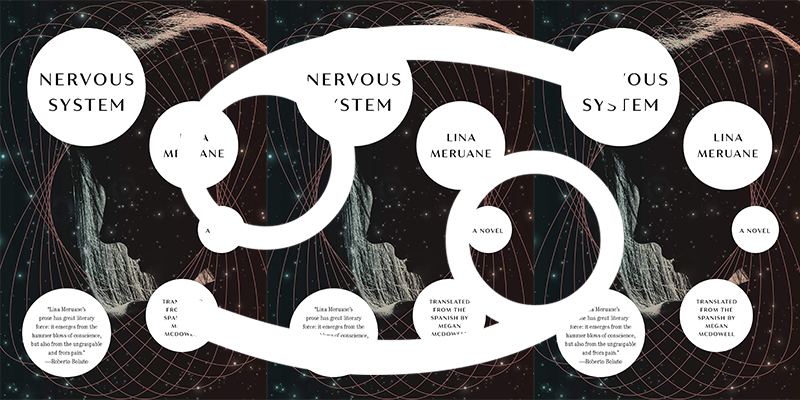 CANCER
Lina Meruane, tr. Megan McDowell, Nervous System, Graywolf Press (May 18)

Cancers know what it's like to fall under the sway of their own emotions—especially the nostalgic ones. In this novel, a woman struggling to finish her dissertation prays, in the depths of her despair, for a debilitating illness to free her from her responsibilities. Illness comes, but soon threatens to take over entirely.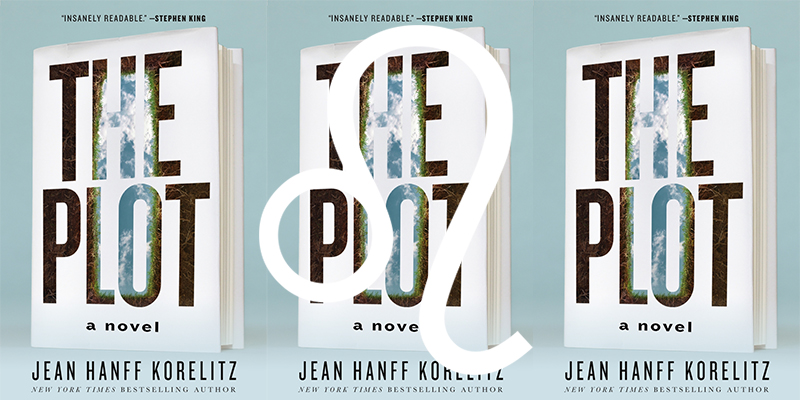 LEO
Jean Hanff Korelitz, The Plot, Celadon Books (May 11)
In this novel, a washed-up writer encounters a bright-eyed student—with the perfect idea for a novel. When the student dies, the writer appropriates his story, which turns out great for him. For a while! Any Leo will be able to recognize the swirling egos and the perils of arrogance here . . . which doesn't mean they won't delight in them.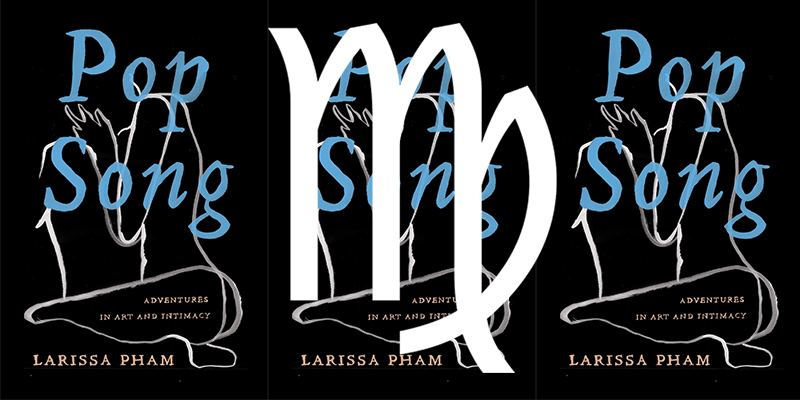 VIRGO
Larissa Pham, Pop Song: Adventures in Art & Intimacy, Catapult (May 4)
Virgos can't help but unpick and analyze everything—art, literature, their own romantic relationships. After all, overthinking is their love language. They will, then, be satisfied by Pham's memoir-in-essays, which plots her personal journey through the lens of cultural analysis. What is meaning and how is it made? Inquiring Virgos, not being able to answer this question with a spreadsheet, want to know.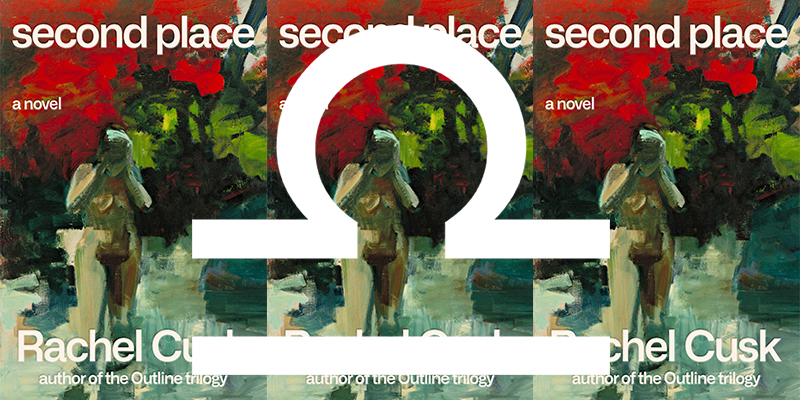 LIBRA
Rachel Cusk, Second Place, FSG (May 4)
Beauty, art, obsession, the delicate balance between what you want and what you need, the delicate balance between what you say and what you feel—these things are key to the Libra psyche, and also key to Cusk's latest novel, a chilly, alluring, slightly grotesque novel about artists and writers—and those who are specifically not—isolated together in the countryside.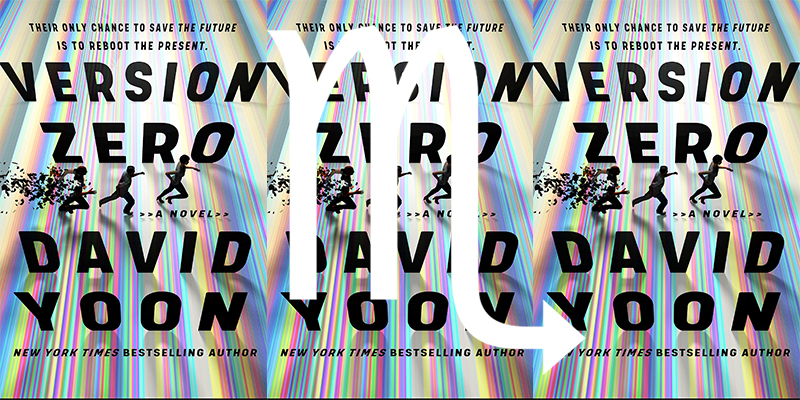 SCORPIO
David Yoon, Version Zero, Putnam (May 25)
Let's face it: if anyone is going to blow up the internet, it's probably going to be a Scorpio—they care enough, and also they're decisive enough to pull the trigger. So . . . maybe Scorpios shouldn't actually read this book? It depends on whether or not you think the internet should be blown up, I guess. (Contractually, I must demur on this point.)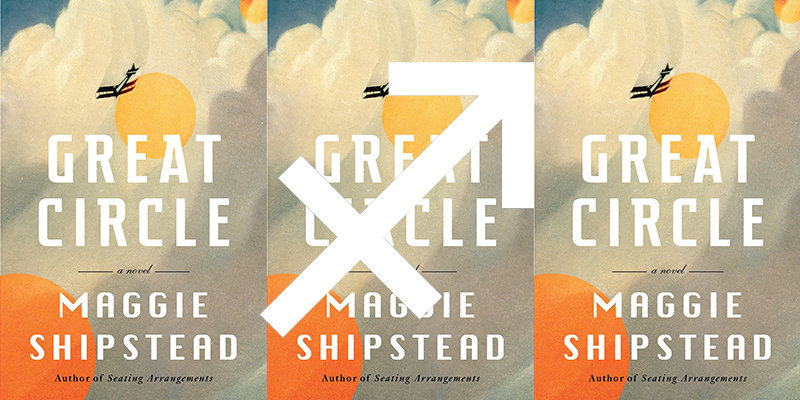 SAGITTARIUS
Maggie Shipstead, Great Circle, Knopf (May 4)
Those born under the sign of Sagittarius have been having a hard time of it this last year—but this novel will scratch their exploratory itch times two: once with the story of a young woman, born in 1914, who grows up to circumnavigate the globe, and again with the story of the striving actress hired to portray her—and her disappearance in Antarctica.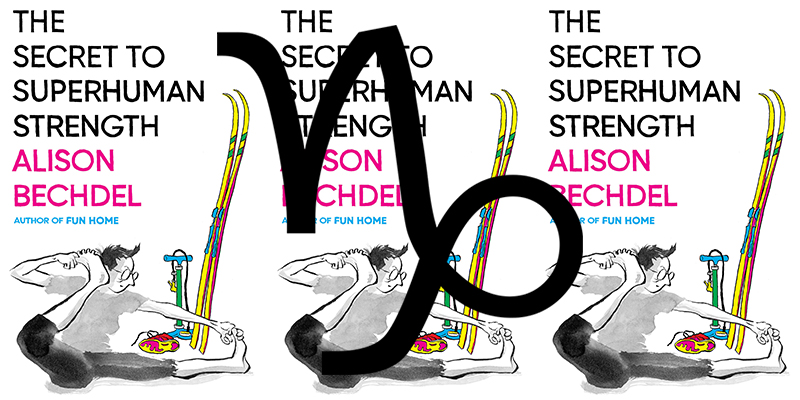 CAPRICORN
Alison Bechdel, The Secret to Superhuman Strength, Houghton Mifflin (May 4)
If you're a Capricorn, you've probably spent hours upon hours at the gym (or at the rock climbing wall, or on a trail). Competitive, ambitious, and self-directed, Caps love to beat their own records. But it's not all about harder better faster stronger, you know. Bechdel's latest graphic memoir charts her own obsession with fitness (and all its many trends) and comes to a much more nuanced—and much more enlightened—conclusion.
---