The Astrology Book Club: What to Read This Month, Based on Your Sign
New Year, New Books!
With all the good books that come out each month, it can be hard to decide what to read (or, if you're anything like the people erstwhile of the Literary Hub office, now of our homes and Slack, what to read first). There are lots of good reasons to pick one book over another, but one we've never really explored before here at Lit Hub is . . . astrology. Hence, this "book club," which is actually just a a literary horoscope guaranteed to come true: a good book to read, based (sort of) on your zodiac sign. It's a new year, and while things look like they're going to get better, for many people they haven't quite yet. Wait it out with a book selected just for you.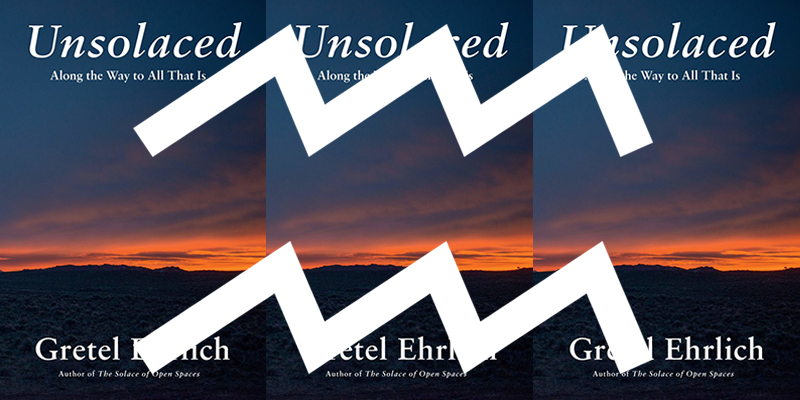 AQUARIUS
Gretel Ehrlich, Unsolaced: Along the Way to All That Is, Pantheon (January 5)
Those born under the sign of Aquarius tend to care deeply about others, and about our planet, too (no planet, no people, you get me?). They're probably already fans of Ehrlich's classic The Solace of Open Spaces, and I think they'll get special pleasure from following her around the changing world and connecting to her empathetic intelligence.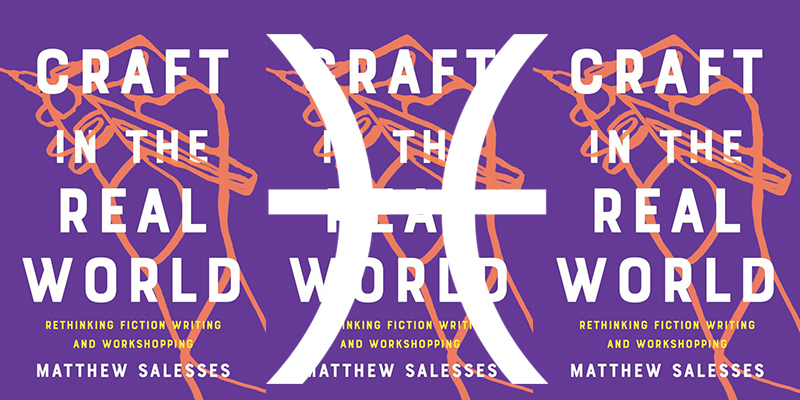 PISCES
Matthew Salesses, Craft in the Real World: Rethinking Fiction Writing and Workshopping, Catapult (January 19)
Usually I recommend poetry or experimental fiction for the mutable, intuitive Pisces, but this month, I want to acknowledge this sign's artistic side—they're often not only exploratory readers but elastic writers, too. So for them, the most exciting craft book of the month, one that challenges all our stale notions of what workshops and craft itself should be.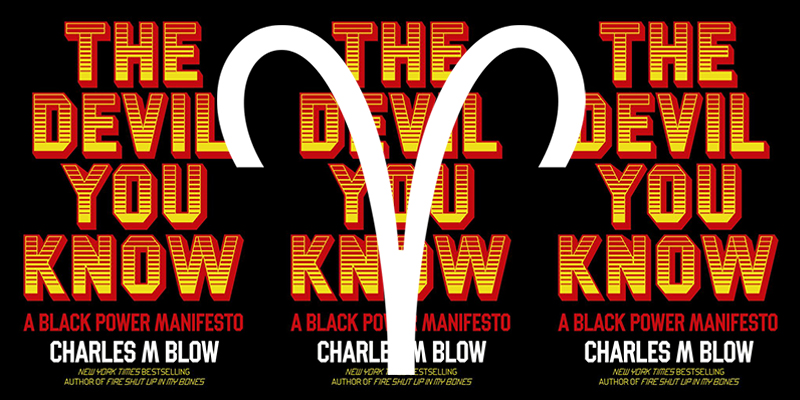 ARIES
Charles M. Blow, The Devil You Know: A Black Power Manifesto, Harper (January 26)
Leaders need inspiration. For the first sign in the zodiac, I recommend this manifesto from journalist and bestselling author Charles M. Blow, in which he lays bare the limits of "white liberal grievance" to create meaningful change, and he exhorts Black Americans to take political power by moving back into the South in large numbers, to create "a contiguous band of Black power that would upend America's political calculus and exponentially increase Black political influence." Reading a book isn't the same thing as being a leader in your community, of course, but it could be the spark.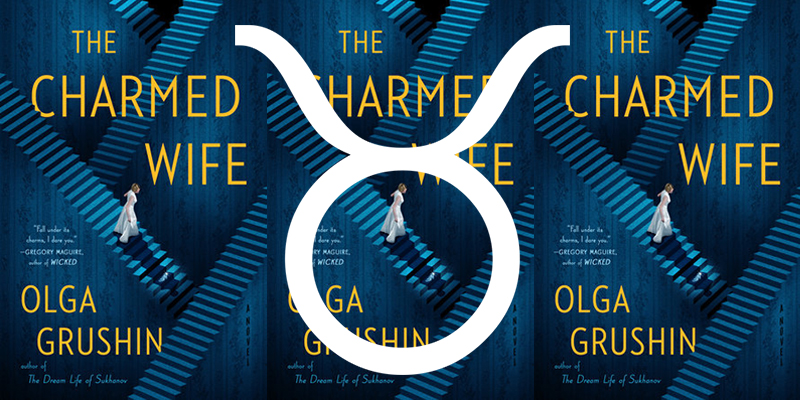 TAURUS
Olga Grushin, The Charmed Wife, Putnam (January 12)
This literary twist on Cinderella is perfect for the Taurus who just wants to read for three uninterrupted hours, tea on the side table, feet up, and be transported. Which is . . . every Taurus, pretty much.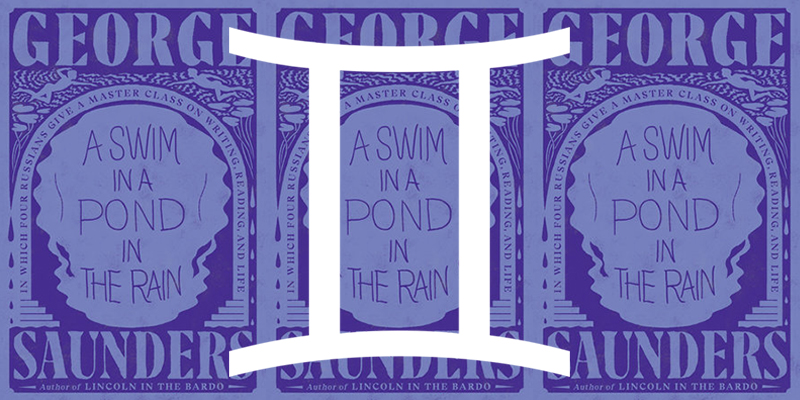 GEMINI
George Saunders, A Swim in a Pond in the Rain, Random House (January 12)
Geminis usually love to read, but sometimes they can have a little trouble settling down to focus—or even picking what to focus on. Annotations help direct their energies, so I'm confident they'll enjoy this class-in-a-book by Syracuse MFA professor and beloved writer Saunders, in which he pairs seven essays with seven classic stories by Russian masters, as a way of looking at how both writing and reading actually work.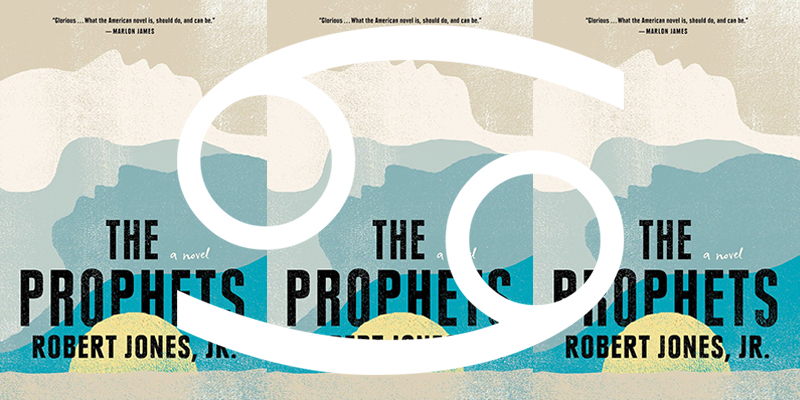 CANCER
Robert Jones, Jr., The Prophets, Putnam (January 5)
Cancers just want to feel things—and this book, with its tender intimacy, its empathetic rendering of complex humanity, its gut-wrenching portrayals of crimes against humanity, its moving love story, will not disappoint them.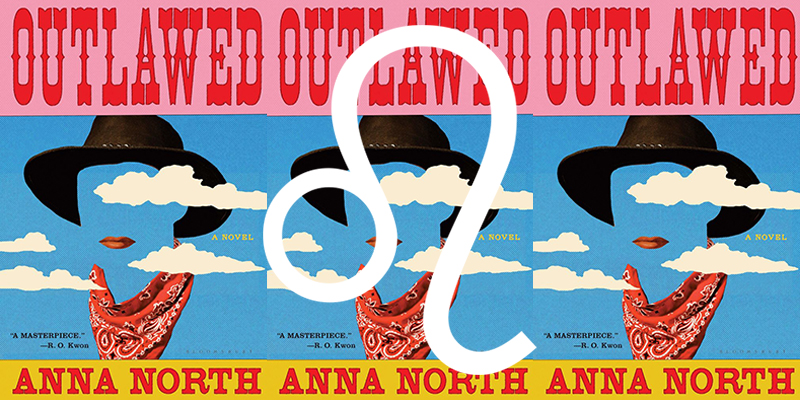 LEO
Anna North, Outlawed, Bloomsbury (January 5)
Here's a not-so-secret secret: your favorite Leo has always dreamed of leading their own band of outlaws. So why not let them indulge their fantasies a little bit with this reinvention of the Western, in which a young midwife skips town to join the Hole in the Wall Gang, made up of female and nonbinary outsiders. It's the Kid that will capture your Leo's attention, but by then they'll just be reading as fast as they can so they can tell everyone else they know to read it too.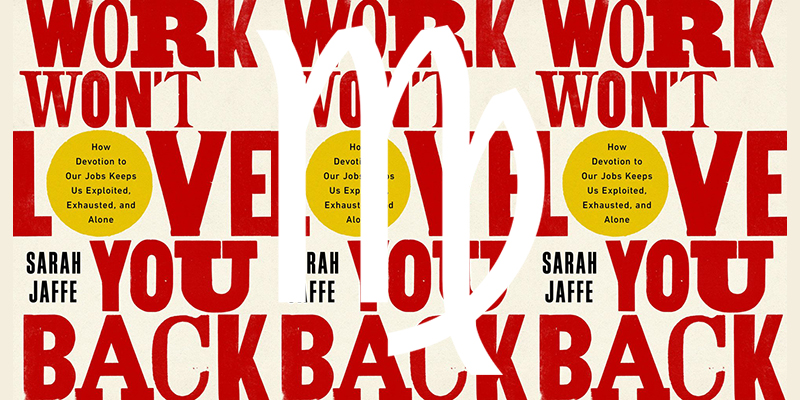 VIRGO
Sarah Jaffe, Work Won't Love You Back: How Devotion to Our Jobs Keeps Us Exploited, Exhausted, and Alone, Bold Type Books (January 26)
Honestly? This is the news you need, Virgos.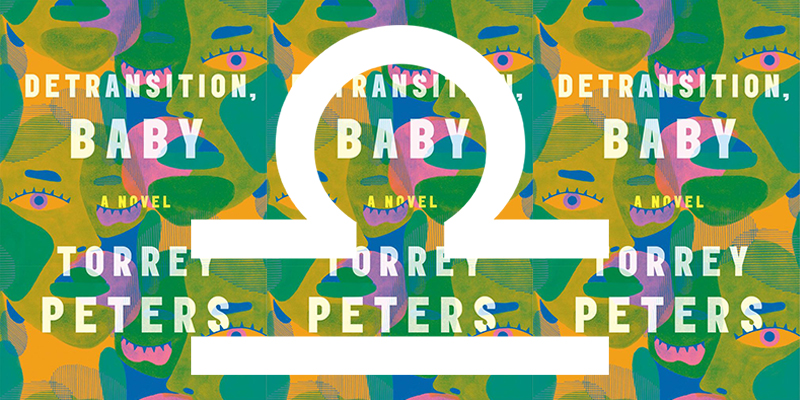 LIBRA
Torrey Peters, Detransition, Baby, One World (January 12)
For the social butterflies of the zodiac, I recommend the cutting edge social novel that everyone's going to be talking about this season. Love, sex, gender identity, betrayal, performance, irony, beauty, a comedy of manners with sharp teeth—I know you don't want to be left out, Libras.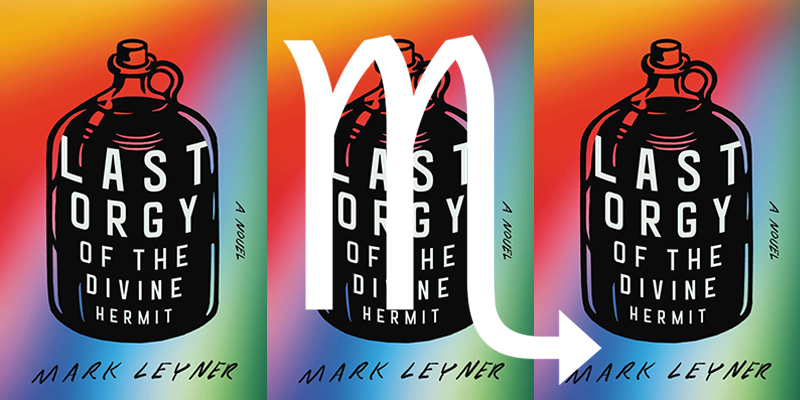 SCORPIO
Mark Leyner, Last Orgy of the Divine Hermit, Little, Brown (January 19)
Look, Mark Leyner has the most intense Scorpio energy of any working writer. The titles alone. But also the playfulness, the intensity, the off-the-charts creativity, the smart-ass absurdism. But most importantly, Scorpios hate boundaries, and so does Leyner. Have fun.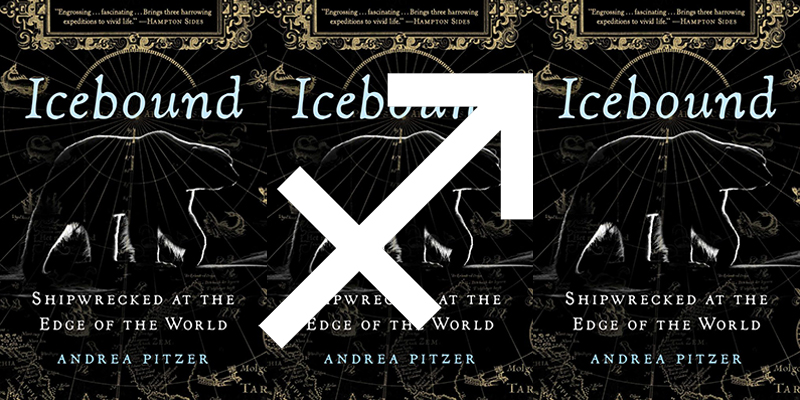 SAGITTARIUS
Andrea Pitzer, Icebound: Shipwrecked at the Edge of the World, Scribner (January 12)
If you're a Sagittarius, chances are you're absolutely stir crazy by now. The only thing I can do is keep recommending books to whisk you away from your home—in this case, to the Arctic in the Age of Exploration, following navigator William Barents on his icy journey. As a bonus, it might actually make you feel a little grateful for the warmth and dryness of your bedroom?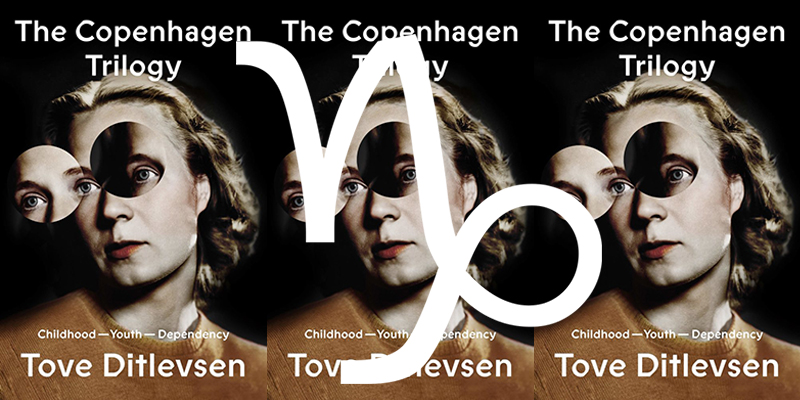 CAPRICORN
Tove Ditlevsen, tr.  Tiina Nunnally and Michael Favala Goldman, The Copenhagen Trilogy, FSG (January 26)
No one is as patient as a Capricorn. And while you don't need patience to read this excellent and engaging trilogy, handily collected into one gorgeous volume, you do have to want to settle in for the story of a life. The journey is the whole point, but I don't need to tell any of you Caps that.
---