The Astrology Book Club: What to Read This Month, Based on Your Sign
Advice for All Signs: Stay Home and Read
With all the good books that come out each month, it can be hard to decide what to read (or, if you're anything like the people in the Literary Hub office, what to read first). There are lots of good reasons to pick one book over another, but one we've never really explored before here at Lit Hub is . . . astrology. Hence, this "book club," which is actually just a a literary horoscope guaranteed to come true: a good book to read, based (sort of) on your zodiac sign. April should be a time of smelling flowers and venturing toward park benches, but considering what's going on in the world, your blanket horoscope is to stay inside. But which April book to stay inside with? That is, at long last, a question I can answer.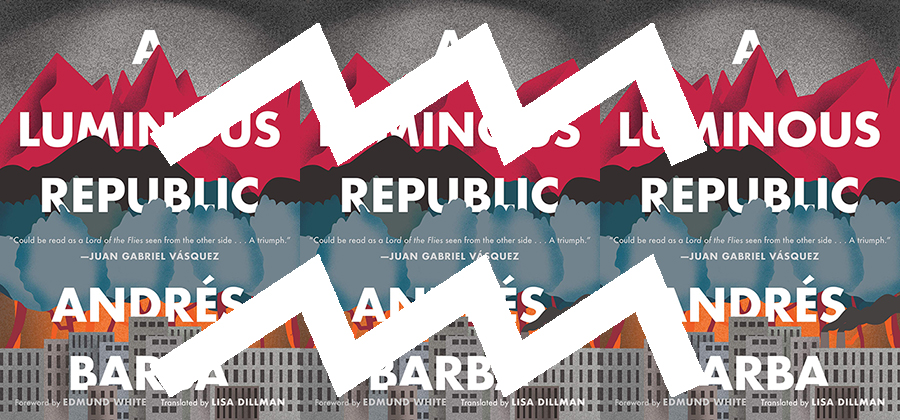 AQUARIUS
Andrés Barba, tr. Lisa Dillman, A Luminous Republic (April 14)
Inside every Aquarius is a revolutionary—these free thinkers love to break the rules, especially when those rules are keeping the people down. All of Barba's books are in part gestures against convention, but his latest, in which thirty two children come out of the jungle and take over a city, picking up locals as they go, might particularly appeal to your rebellious, humanitarian soul.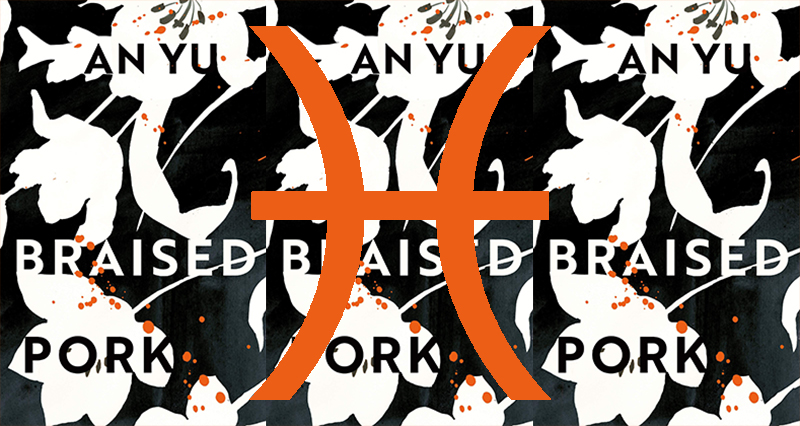 PISCES
An Yu, Braised Pork (April 14)
For creative, complex Pisces, who tends to feel the tug of fantasy just as strongly as the tug of reality, I suggest this multifaceted, surrealist tale of self-discovery that begins when Jia Jia finds her husband dead in the bathtub—and next to him, on the sink, a piece of paper with a strange sketch of a figure with a fish's body and a man's head. This is Pisces territory indeed, even before we get to the part where her bedroom sinks into a watery abyss.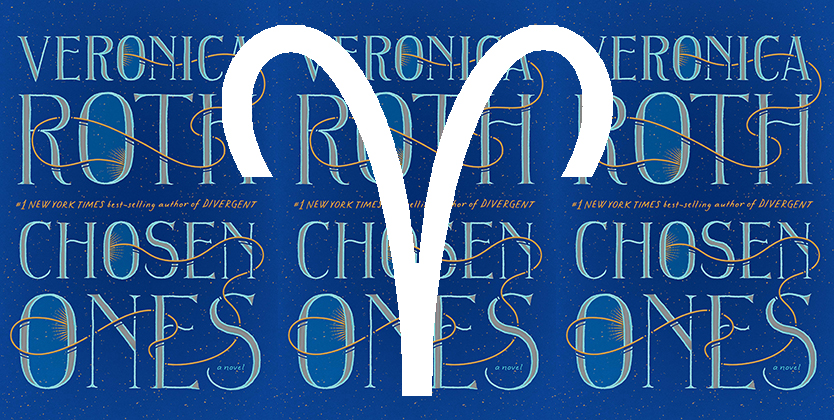 ARIES
Veronica Roth, Chosen Ones (April 7)
Let's be honest: every Aries secretly thinks that if there was actually ever a hero chosen to save humanity from a magical, terrifying Dark One, it would be them. Or at least that they'd be in the running. But it's not so great to be a Chosen One, as Roth's adult debut shows us—on the other hand, reading about it is divine.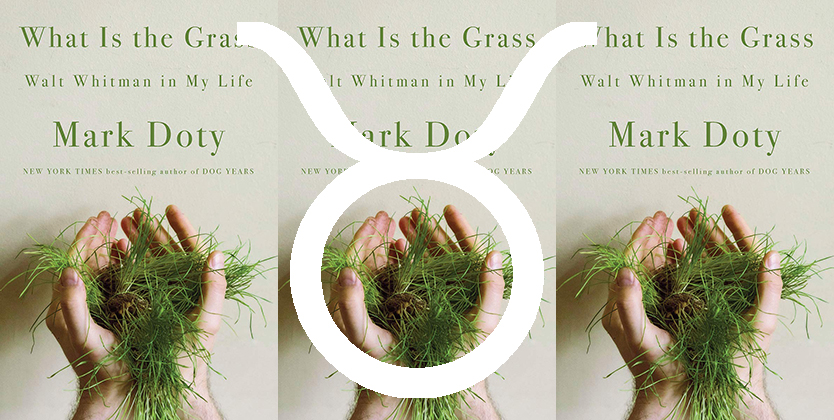 TAURUS
Mark Doty, What Is the Grass: Walt Whitman in My Life (April 14)
When I think of a boilerplate Taurus, I think of them sitting in a very comfortable chair, drinking tea, looking out at their garden and reading and thinking about poetry. Which (at least that last part) is exactly what Doty does in this close reading-cum-memoir about one of the country's best and most famous poets—whose sturdiness and sensuality and connection to nature are also very Taurus-like qualities.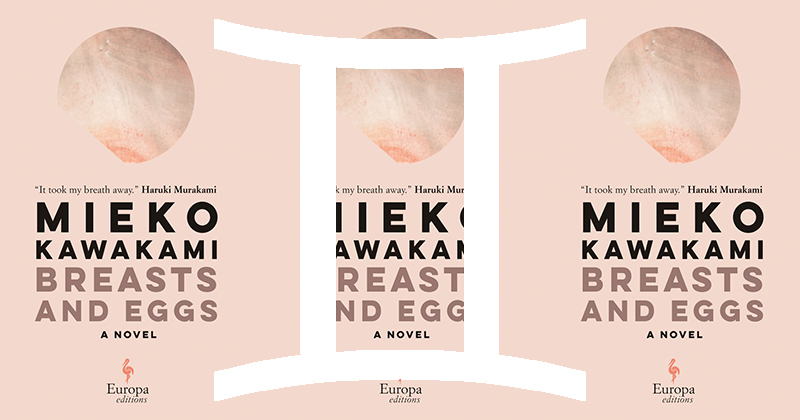 GEMINI
Mieko Kawakami, tr. Sam Bett and David Boyd, Breasts and Eggs (April 7)
Geminis are the most changeable of zodiac signs, and this is a book whose characters are deeply concerned with change—and not only of their physical bodies. Plus, with all that's going on in this book, it might take a Gemini, practiced in multitasking, to really consume it properly.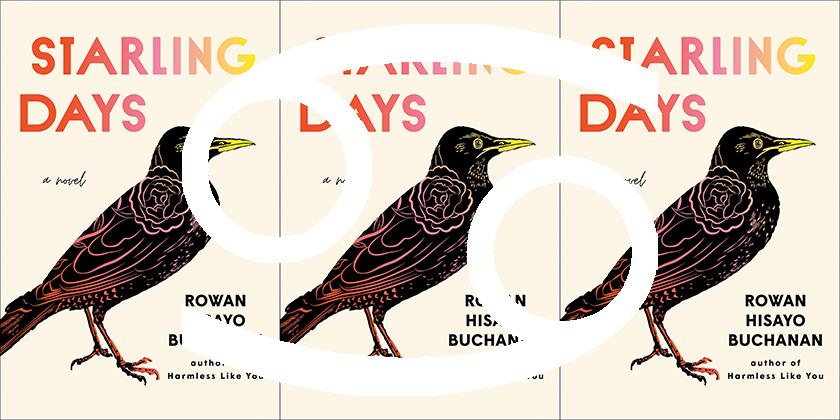 CANCER
Rowan Hisayo Buchanan, Starling Days (April 7)
For highly emotional, deep-feeling Cancers, I recommend this novel of love and sadness and myth: perfect for those who want to sink to the bottom of stories (okay, sure, like a crab in the ocean) and never come up for air.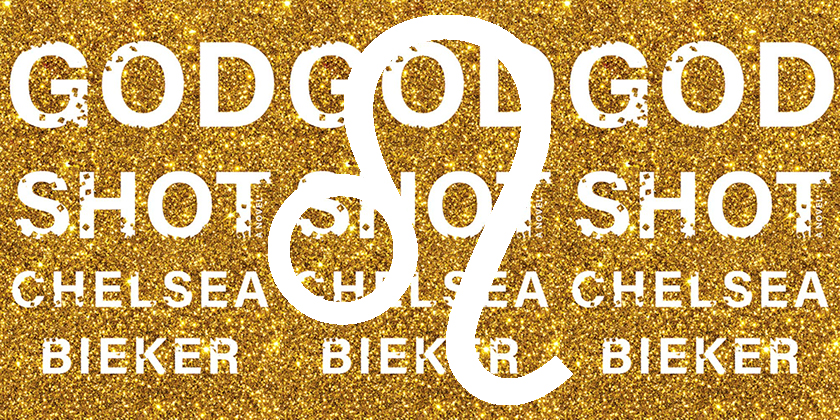 LEO
Chelsea Bieker, Godshot (April 7)
Need a cult leader (or ahem, "pastor") in a pinch? Call a Leo. They'd be only too happy to oblige, and they should also love this sun-soaked, disaster-filled novel about one of the creepiest cults I've ever seen committed to the page—and the girl who is determined to escape it.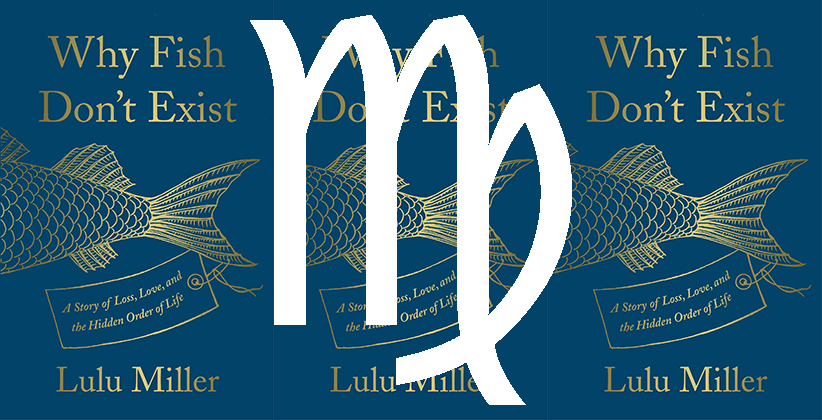 VIRGO
Lulu Miller, Why Fish Don't Exist (April 14)
When Virgos get interested in something, they tend to study and learn as much as they can, think about it for a while, and then spit out their own unified theory of everything. Which is also what Lulu Miller (one of the cofounders of NPR's Invisibilia) does here as she investigates the life and legacy of the man who discovered (and lost) a fifth of all known fish—and compares his journey to her own.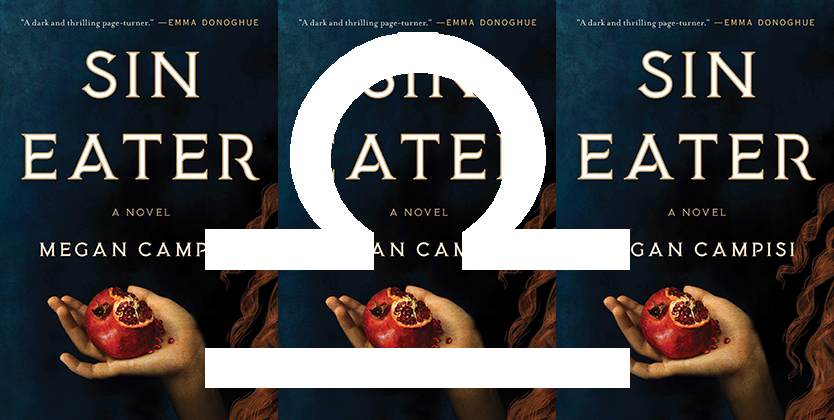 LIBRA
Megan Campisi, Sin Eater (April 7)
In the world of this novel, Sin Eaters are women (always women) who come to the townspeople's deathbeds to hear their last confessions—and then, once they've died, eat their sins in the form of representative foods, weighing down their own souls to free the soul of the newly dead. And as we all know, Libras love balance.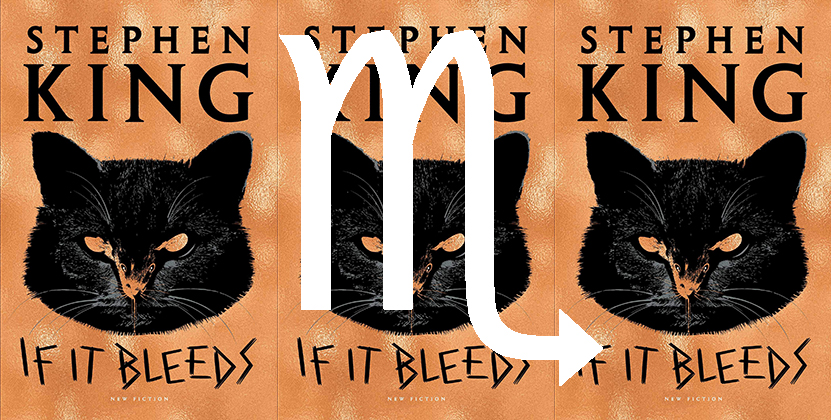 SCORPIO
Stephen King, If It Bleeds (April 28)
I mean, every Scorpio I know has Big King Energy. (And if you ask me, his novellas are where he really shines, so this new collection of four is welcome indeed.)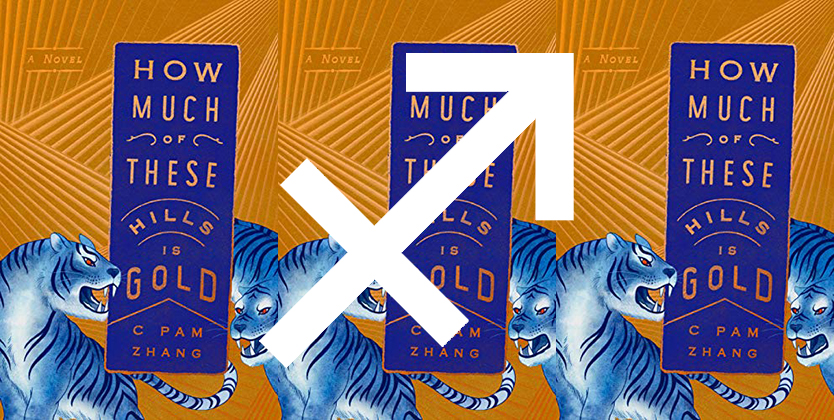 SAGITTARIUS
C Pam Zhang, How Much of These Hills is Gold (April 7)
Sags are questers, seekers, hungry for knowledge and adventure—as readers, they love to experience times and places they'd never be able to reach outside the pages of a book. This debut, set in a semi-mythical California at the end of the gold rush, and featuring two siblings trying to give their father his last rites (not to mention survive themselves), should more than satisfy them.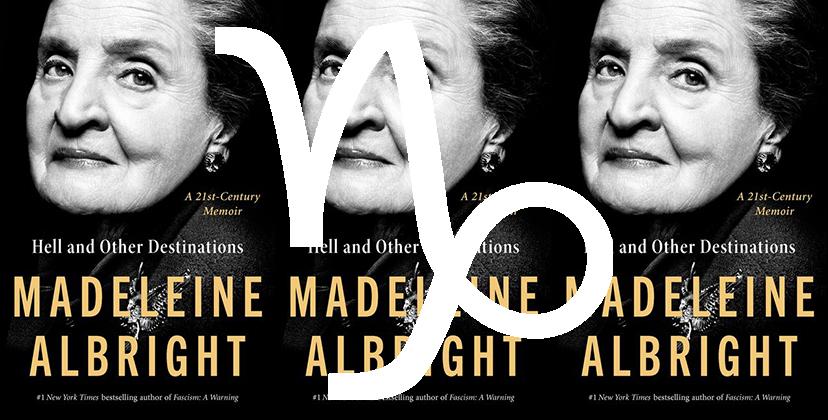 CAPRICORN
Madeleine Albright, Hell and Other Destinations: A 21st Century Memoir (April 14)
Trail blazing, mountain climbing Capricorns are known for their inner fortitude and ability to take action—much like Albright, our first female Secretary of State. "I don't want to be remembered," she told interviewers who asked about what she hoped her legacy would be after her retirement in 2001. "I am still here and have much more I intend to do. As difficult as it might seem, I want every stage of my life to be more exciting than the last." Classic Capricorn.
---