The Astrology Book Club: What to Read This Month, Based on Your Sign
Cancel February; stay home and read instead.
With all the good books that come out each month, it can be hard to decide what to read (or, if you're anything like the people in the Literary Hub office, what to read first). There are lots of good reasons to pick one book over another, but one we've never really explored before here at Lit Hub is . . . astrology. Hence, this "book club," which is actually just a a literary horoscope guaranteed to come true: a good book to read, based (sort of) on your zodiac sign. I know you're trying to stay inside this month (or is it just me?), and so to help you while away the cozy hours, your personalized February predictions (slash recommendations) are below.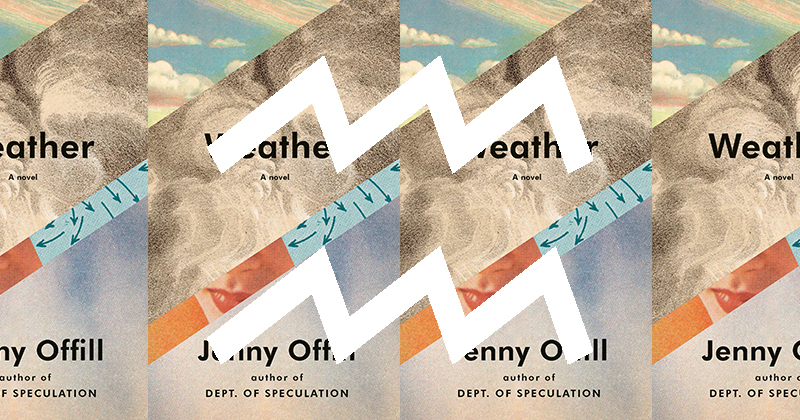 AQUARIUS
Jenny Offill, Weather
For the unconventional thinkers born under the sign of Aquarius, I recommend the latest from one of our greatest unconventional writers: Jenny Offill's fragmented, engrossing Weather. It's doubly appropriate for these nontraditional water bearers because it's the best book I've yet read that expresses our cultural anxiety over climate change—something your local Aquarian has definitely been plotting about how to fix.
Article continues after advertisement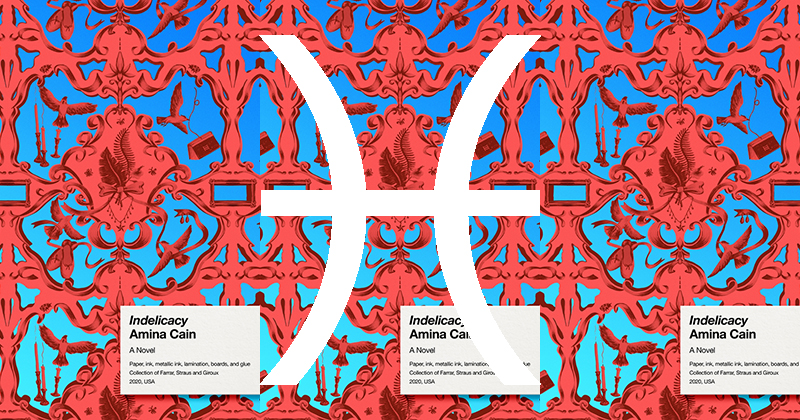 PISCES
Amina Cain, Indelicacy
I often recommend highly emotional books to my Pisces friends, but considering they're the last sign of the zodiac, and therefore they've supposedly absorbed all of the lessons from the rest of us flailing about, I also like to recommend them the weird books. Claire-Louise Bennet described this one as being "not merely a book, it's a world; a world I wanted to live in, forever . . . Arch, yet warm; aspiring and impervious; confiding and enigmatic; reposing and intrepid." It's an odd feminist fable with Victorian overtones; one you'd have to swim in two different directions in order to fully appreciate.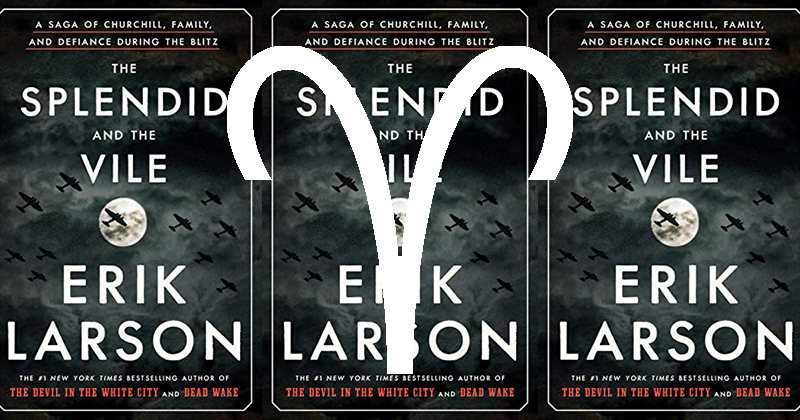 ARIES
Erik Larson, The Splendid and the Vile
Listen, if anyone's going to appreciate this new, excellent book about Churchill's leadership during the Blitz, it's going to be born leader Aries, first sign of the zodiac, bold, confident and all about looking out for number one. I mean, game recognize game, as the kids say. (Right?)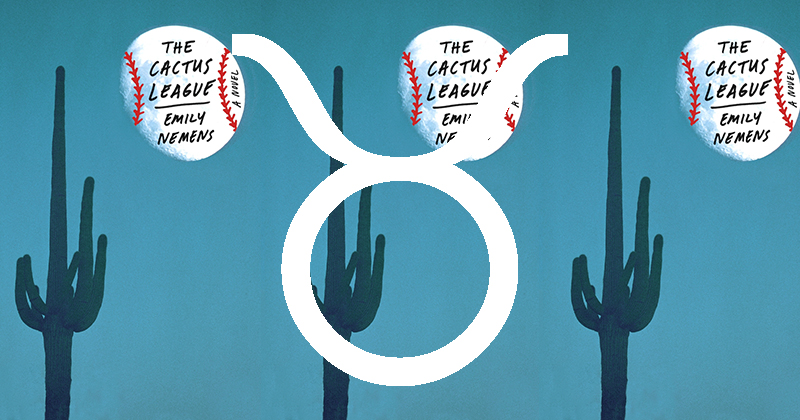 TAURUS
Emily Nemens, The Cactus League
What's better than kicking back on a hot night with a cold beer to watch a game of baseball—particularly if you can do it from the comfort of your favorite chair? Next to nothing, if you're a Taurus. Here, you can get it—along with some riveting human drama—in handy portable book form.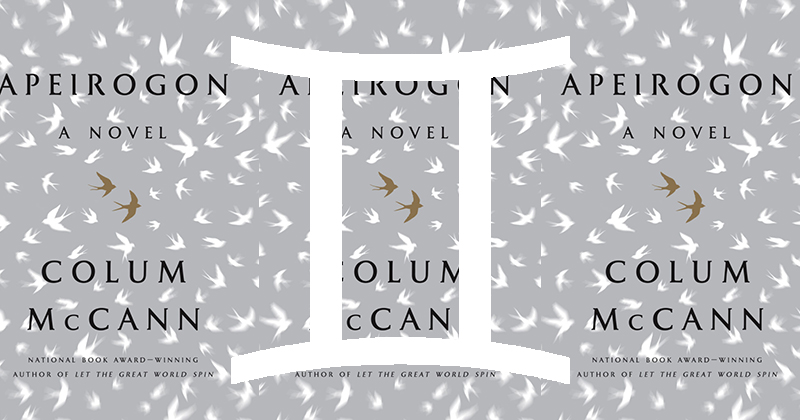 GEMINI
Colum McCann, Apeirogon
For the sign of the twins—and the sign that is known to facilitate big, important changes—a book that questions our ingrained notions of duality, investigating the friendship between two men: one Palestinian, one Israeli, connected by the deaths of their young daughters.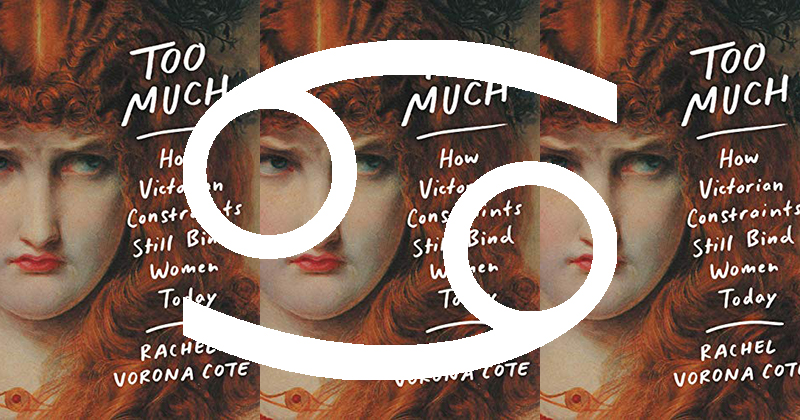 CANCER
Rachel Vorona Cote, Too Much
Cancers are ruled by the moon, which means that they can have a particularly feminine energy—or at least that they're interested in thinking deeply about femininity and what it means, as Rachel Vorona Cote does in this book about how Victorian standards still infect our ideas about how women should act and be today. And both Cancers and women in general will benefit from this book's takeaway: that we should all let ourselves be a little bit more "too much."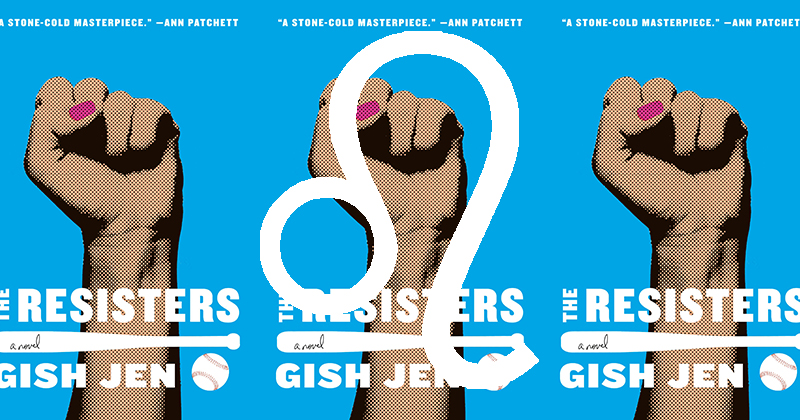 LEO
Gish Jen, The Resisters
Another baseball book, yes—this one about a girl with a golden arm, which is probably how every Leo secretly imagines herself (though substitute "arm" for whatever quality they like best). Rising to stardom and challenging the accepted order of the world (dystopian or nay): these are things your friendly neighborhood Leo can get behind (and read about).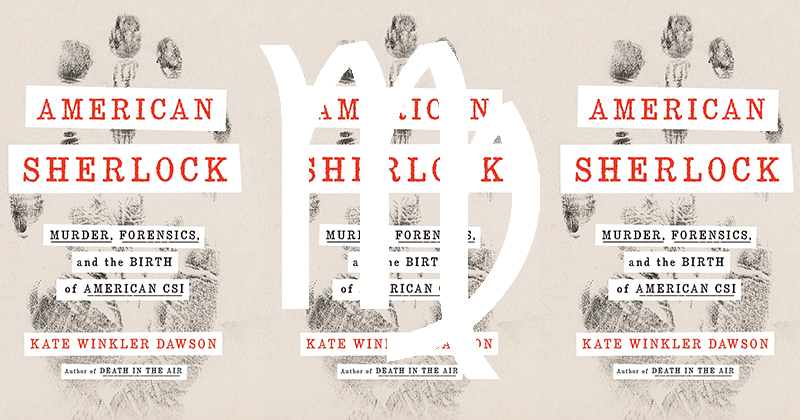 VIRGO
Kate Winkler Dawson, American Sherlock
Oh, forensic science? Expert deduction? Details and lab beakers? Systematic studies? The origin of modern fact-finding tools? I think I know someone who might be interested in that . . .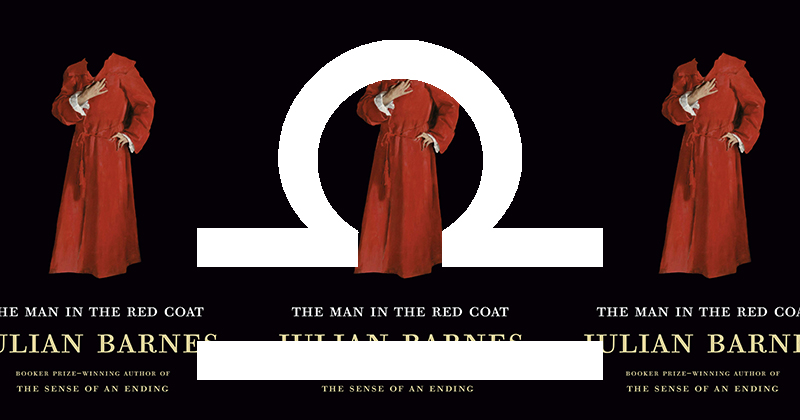 LIBRA
Julian Barnes, The Man in the Red Coat
Ah, Belle Époque Paris—every Libra's favorite Paris. And this novel is populated by a host of artists and intellectuals that will nicely fill out the ongoing fantasy dinner party that every Libra has going on in their brain at all times. Yes, that faraway look is them trying to decide if Marcel Proust and John Singer Sargent should sit next to each other. Yes, it's nice to be a Libra.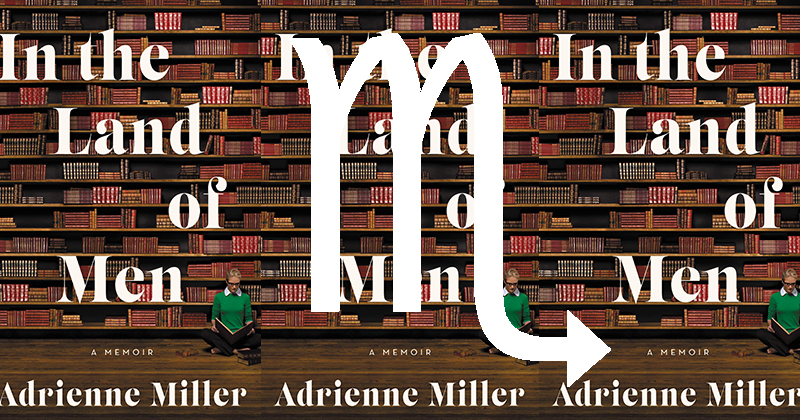 SCORPIO
Adrienne Miller, In the Land of Men
Scorpios are known for their almost uncontrollable passion—but also for their ability to sit quietly and wait for the right moment to strike. Both qualities were necessary for Adrienne Miller, who became the first female literary editor of GQ—still a literary institution then, and very male—in the nineties. This memoir is about ambition, and who gets power, and what they have to do to get it—all topics in which Scorpios are deeply invested.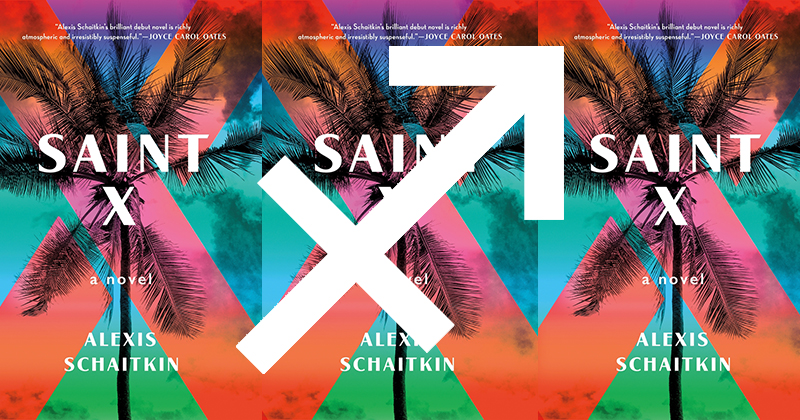 SAGITTARIUS
Alexis Schaitkin, Saint X
For my wandering, exploring, unsatisfiable Sags, a debut novel (uncharted territory right there) about a girl who goes missing on an unnamed Caribbean island (the titular Saint X) and the sister who, years later, seeks to find out not only what happened to her, but who she even was.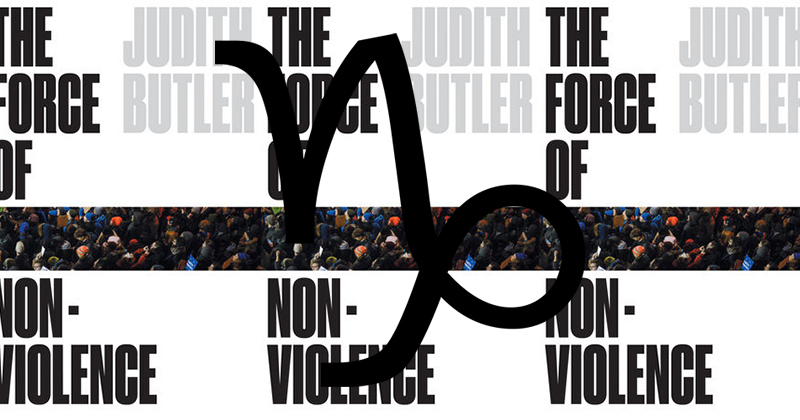 CAPRICORN
Judith Butler, The Force of Non-Violence
When you need to get the tough work done, call a Capricorn. Tough, tenacious, and unyielding, they are the perfect choice to get a movement off the ground—not to mention stick to their practice of non-violence even in the face of intense temptation.
---