The Art of the Hand-Sell: Booksellers Recommend… Beach Reads?
13 Indie Booksellers on What You Should Read This Summer
Summer reading had me blast!
Summer reading happened so fast!
I found a book perfect for me!
I found a book as good as can be!
That's what you'll be singing after you check out this list of beach reads, recommended by the wonderful booksellers at Kepler's (Menlo Park, CA), Interabang Books (Dallas, TX), Vroman's (Pasadena, CA), P&T Knitwear (New York, NY), and The Ripped Bodice (Los Angeles, CA).
*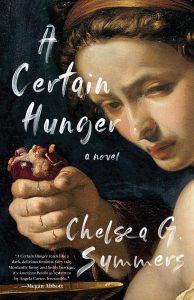 Chelsea G. Summers, A Certain Hunger
A book guaranteed to make you forget to reapply sunscreen… Chelsea Summers delivers a vibrant, suspenseful, funny and altogether thrilling novel narrated by Dorothy, renowned food critic and self-proclaimed sociopath and killer. From her prison cell, Dorothy recalls how she sated her ravenous appetite for food and sex, joining the two in a cannibalistic killing spree that she unleashed upon lovers old and new. The author delves deep into Dorothy's psyche and motivations, revealing a woman whose ardor is fixated on literally consuming whatever she desires regardless of the consequences. While the plot sounds incredulous, the narrative feels anything but with descriptions as detailed and rich as the gourmet dishes that Dorothy critiques. 
–Lori Feathers, Interabang Books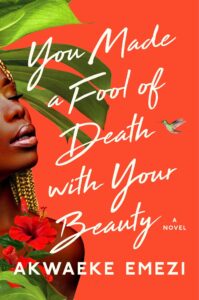 Akwaeke Emezi, You Made A Fool Of Death With Your Beauty
Do you love a romance that is just a little (okay, a lot) messy? Then Akwaeke Emezi's book, You Made A Fool Of Death With Your Beauty, is the book for you. The story follows Feyi, who lost her husband five years ago and has now decided she is ready to get back into the dating game. After a chance meeting, she starts seeing a man who invites her to a tropical island with him to stay with his dad. Feyi, doing what any sane person would do, goes on the trip. Once they arrive, Feyi finds out she is attracted to the one person she can't have, but goes for it anyway. This book is so fun, beautiful, and very messy. You constantly will be saying "Feyi why? You should know better." You will love Feyi in spite of her poor decision-making skills. I read this in one sitting and have not stopped thinking about it since I finished reading. If I could get everyone to read this book, I would! 
–Aimee Garnier, Interabang Books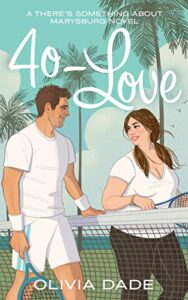 Olivia Dade, 40-Love
What do you do when a summer vacation fling becomes so much more? Well that is exactly what happens to Tess Dunn after an embarrassing bikini top mishap turns into the perfect meet cute with the super hot former tennis pro, Lucas Karlsson. 40-Love by Olivia Dade is the ideal beach read filled with lots of fun in the sun, a steamy age gap romance, a body positive plus-sized heroine, and the perfect amount of vulnerability to really connect and root for the characters!
–Katherine Zofrea, The Ripped Bodice Bookstore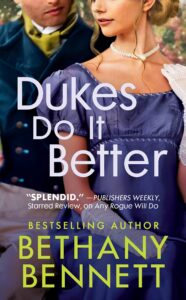 Bethany Bennett, Dukes Do It Better
An ideal beach read should be fun, sexy, and involve at LEAST one act of petty revenge, preferably orchestrated by a pirate. Those are my rules! In this one, a scandalous single mother (pretending to be a respectable widow) and a rakish privateer (pretending to be a spotless navy veteran) hit it off and decide to have a no-strings-attached affair. Except they're VERY bad at it—because they keep running into pesky things like feelings! And mutual enemies! The result is full of great sex, great fun, and truly fabulous reasons to scandalize your friends by reading a good ol' proper bodice ripper on the beach. 
–Sarah Seville, The Ripped Bodice Bookstore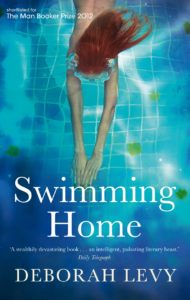 Deborah Levy, Swimming Home 
I'd take any Deborah Levy novel to the beach with me. She has a remarkably deft touch that can be sensed on the page immediately, one that allows her to swing between contrasting registers—the funny to the philosophical, the absurd to the grim—with ease. Whenever I read her, I have the feeling that she can do anything, and she probably can. Swimming Home is a slim, fast-paced novel about a family vacation in the south of France that gets interrupted by the arrival of Kitty Finch, super fan to Joe Jacobs, an acclaimed poet and father to one of the vacationing families.
Kitty's arrival destabilizes the plot and its participants in profound ways, generating a tense atmosphere that borders on the edge of the uncanny. The smartness of Levy resides less in how she shows Kitty's disturbance as an independent entity than in how she shows the way Kitty unsettles dust that's been laid over the families for some time, dust that carries its own leaden weight of trouble. I won't spoil the novel's trajectory, but know that it is far more tragic and unexpected than you might guess. A wonderfully complex book that is also a page turner, this is a perfect plus-one for your day at the beach.
–Scott Broker, Vroman's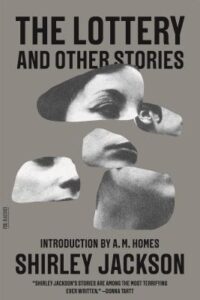 Shirley Jackson, The Lottery and Other Stories
The perfect read for summer Goths!! As I read more of Shirley Jackson's work, she is rapidly becoming my favorite author of all time. Never, before reading this collection, have I found a work of fiction that so accurately articulates the suffocating and all-consuming dread of anxiety. Her stories create overarching and ominous atmospheres that are in complete contradiction to what may appear to be a seemingly mundane setting.
Jackson is a master of horror but it is her subtle emphasis on the strangeness of everyday existence and not ghosts and ghouls that earn her this title. These are stories about regular people caught up in the macabre banality of suburban living and the nauseating anxiety of fitting into society. This collection also contains Jackson's most famous story, "The Lottery," which is widely considered to be one of the greatest short stories of all time. This is a perfect, easily digestible, summertime read for those who reside in the spookier realm of literature.
–Chloe Johnson, Vroman's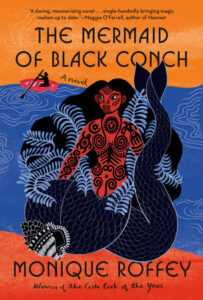 Monique Roffey, Mermaid of Black Conch
The Costa Book of the Year Award winner, this magical realism historical novel is based on Taino Indigenous people's legend about a mermaid cursed to eternal sea exile, silence, and loneliness by jealous wives and ancient goddesses. Despite the mythical background of the fictional Caribbean island of Black Conch, the book is set in the 1970s Trinidadian reality. A mermaid, spellbound by a local fisherman strumming on his guitar and singing to himself, gets caught by American tourists from Florida. The fisherman frees her and hides her in his house, but can their love break an ancient curse? The fabulist tale masterfully shape-shifts into a story about colonialism, violence, womanhood, and what it means to be the OTHER whose home and language are taken away. I became lost in the beauty of this marvelous novel and its multi-layered depths. 
–Aggie Zivaljevic, Kepler's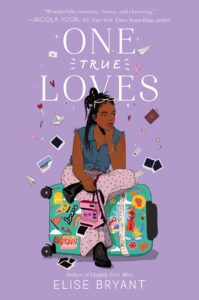 Elise Bryant, One True Loves
I highly recommend One True Loves by Elise Bryant as a perfect beach read. Bryant is one of my absolute favorite YA authors of the past few years. She writes characters who are relatable, witty, fun, and fully aware of the usual rom com tropes. But like Jasmine Guillory, she writes swoon-worthy novels that reach beyond romance, exploring the hidden racial biases tucked into all of those familiar tropes. One True Loves is an enemies-to-lovers joy from start to finish, with a heroine for the ages in Lenore. And as a bonus, Lenore's tumultuous summer before college allows readers to vicariously travel on a glamorous European cruise!
–Kristin Hall, Kepler's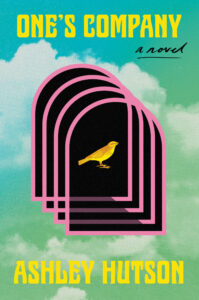 Ashley Hutson, One's Company
I am a huge fan of first lines, and the first line of this book made me laugh out loud. This novel is delightfully whacky while somehow remaining relatable, honing into the way human beings process grief. Bonnie Lincoln has just won an excessive sum of lottery money, almost seemingly through self-determination and the ritualistic practices she has created following a harrowing and life-altering event. Her master plan for the winnings is to recreate the set of her comfort show Three's Company in isolation, and in doing so, immerse herself completely in another bubble of time, one that is familiar in its patterns and expectations. I am officially half-way through this book and I can't wait to finish it!
–Elliot, P&T Knitwear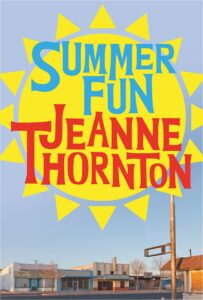 Jeanne Thornton, Summer Fun
Jeanne Thornton's epistolary novel centers on Gala, a thirty-something transgender woman who lives and works at a New Mexico hostel and spends her days writing letters to the former lead singer of a legendary '60s beach band. With intimacy and yearning, Thornton captures the intensity of fandom and self-discovery, of our relationships with art and each other, and the transcendent joy of truly being seen.
–Arianna, P&T Knitwear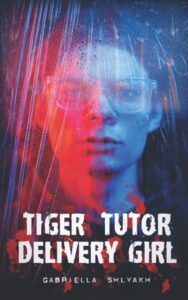 Gabriella Shlyakh, Tiger, Tutor, Delivery Girl
I love love love this book! This book is Gabriella Shlyakh's debut. It's such a fun ride. The introduction to Lyle, our protagonist will be forever minted into my memory. The characters are the heart of the book, and it's hard to pick a favorite. Gabriella's writing style is cinematic, heartfelt, and sharp. At the core of this solar punk-inspired book, it's about a family whose dysfunctional upbringing and choices made by each of them have circumstances that affect them as a whole. Viva La Rose Revolution! 
–Jah, P&T Knitwear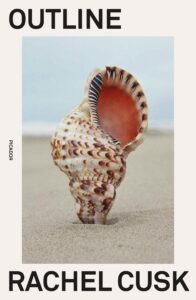 Rachel Cusk, Outline
Generally, when prose is described as pared down or minimalist, it's also usually described in terms like "muscular" or "terse"—something vaguely implying force, hardness, ruggedness. In Outline, the writing is simple and direct, but hardly forceful. Rachel Cusk gently reveals insights on love and adulthood, page after page, the way water slowly carves through stone.
–Lorenzo, P&T Knitwear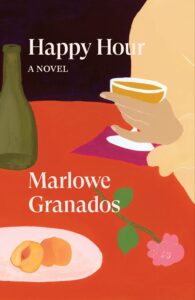 Marlowe Granados, Happy Hour
Every year, there's always a debut that grabs me by the lapels, yanks me in close, gets up in my face space and says, "Here I am, Joe." In 2021, that book—easily the smartest, funniest, and coolest debut of the year—was Happy Hour. Now, I hate to say "debut" two (now three) times in a row, but there are few adequate synonyms for it; "entrée" seems appropriate, though, because I've been describing this book to everyone I've hand-sold it to as "delicious," and it really is. Set over a summer in Brooklyn, our narrator, Isa—a broke, Holly Golightly-type twenty-one-year-old—sells vintage clothing with her best friend to barely make rent on their subletted apartment, and each night charms real and faux celebrities into picking up their bar tabs.
Every so often, there comes a wonderfully wry turn of phrase that is just as charming and inviting, making you feel like Isa's confidant: "My mother always told me that to be a girl one must be especially clever." "You should always keep old friends happy because they know more about you than you'd like." "If I were to describe typical New York conversation, it would be two people waiting for their turn to talk." "A piece of advice: You'll come across many people who will want to be with you. […] Don't ever forget you have the ability to choose." Happy Hour also has the most gorgeous interior jacket print and best use of French flaps I've ever seen. Not only is it an amazing read, but a beautiful object you'll want to display for everyone at parties to see as they pass your bookshelves on the way to grab another drink.
–Joe, P&T Knitwear
---