A New $10,000 Literary Award Determined by Online Popular Vote
The Albertine Prize, aka, Which French Novel Should You Read Next?
Today, Albertine, the French- and English-language bookstore run by the Cultural Services of the French Embassy (named, I can only imagine, after Proust's Albertine Simonet), has announced the inaugural Albertine Prize, an annual $10,000 award ($8,000 to the author, $2,000 to the translator) given to the best book written by a Francophone author and published in the US in the past year. The prize is aimed at introducing American readers to great French literature in translation, which is wonderful: bringing more visibility to literature in translation is always something to root for. Surprising, however, is the fact that there are no actual judges for this award—the winner will be determined by popular vote at the Albertine website. It's a little bizarre to give out this much money to the winner of an internet poll, especially considering how little most American voters know about the books in question—but at least it's some extra motivation for us all to find out. Voting starts today and will continue until April 30th.
"Americans have long appreciated French literature," Bénédicte de Montlaur, Cultural Counselor of the French Embassy in the United States said in a press release, "and the Albertine Prize is an opportunity to renew this love affair, offering readers vital and exciting new voices from across the Francophone world while celebrating the gifted translators who help bring them to the English-speaking world. We hope Americans will see this prize as a fun opportunity to discover new literary treasures and to support the book they love, even if they have not read them all!"
The books on the shortlist were chosen by the Albertine staff, based on "the quality of the original French text and of the English translation, as well as each book's contribution to the overall diversity of the nominee list." The prize's organizers have also supplied us with a few handy hints for which shortlisted books you may enjoy, based on recent reads you're probably more familiar with. See the shortlist and recommendations below: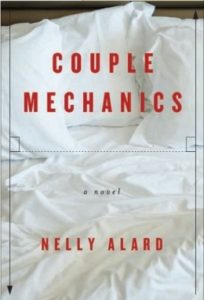 Nelly Alard, Couple Mechanics (Moment d'un couple), trans. Adriana Hunter
Other Press (US), Gallimard (Fr.)
(To read if you loved The Love Affairs of Nathaniel P. by Adelle Waldman)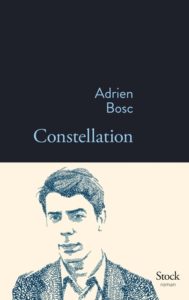 Adrien Bosc, Constellation (Constellation), trans. Willard Wood
Other Press (US), Stock (Fr.)
(To read if you loved The Orchid Thief by Susan Orlean)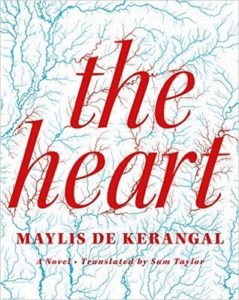 Maylis De Kerangal, The Heart (Réparer les vivants), trans. Sam Taylor
MacMillan Publishers (US), Verticales (Fr.)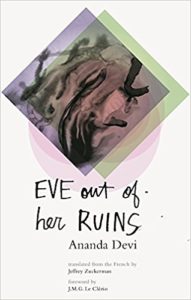 Ananda Devi, Eve Out of Her Ruins (Ève de Ses Décombres), trans. Jeffrey Zuckerman
Deep Vellum Publishing (US), Gallimard (Fr.)
(To read if you loved A Little Life by Hanya Yanagihara)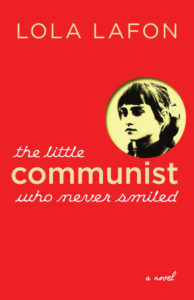 Lola Lafon, The Little Communist Who Never Smiled (La Petite Communiste qui ne souriait jamais), trans. Nick Caistor
Seven Stories Press (US), Actes Sud (Fr.)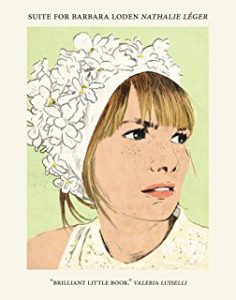 Nathalie Léger, Suite for Barbara Loden (Supplément à la vie de Barbara Loden), trans. Natasha Lehrer and Cécile Menon
Dorothy, a publishing project (US), P.O.L (Fr.)
(To read if you loved The End of the Story by Lydia Davis)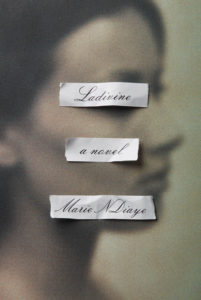 Marie NDiaye, Ladivine (Ladivine), trans. Jordan Stump
Knopf (US), Gallimard (Fr.)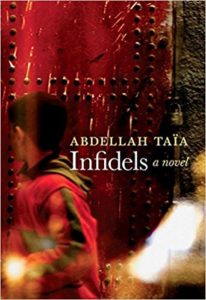 Abdellah Taïa, Infidels (Infidèles), trans. Alison Strayer
Seven Stories Press (US), Le Seuil (Fr.)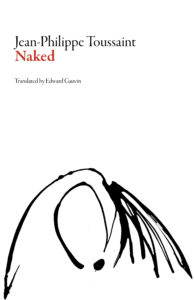 Jean-Philippe Toussaint, Naked (Nue), trans. Edward Gauvin
Dalkey Archive (US), Éditions de Minuit (Fr.)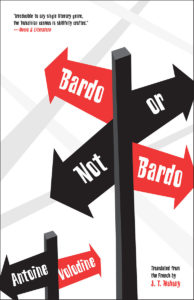 Antoine Volodine, Bardo or Not Bardo (Bardo or Not Bardo), trans. J.T. Mahany
Open Letter Books (US), Le Seuil (Fr.)
(To read if you loved The Bone Clocks by David Mitchell)
---