Why do we care that one of America's preeminent (risk-taking? publicity-canny?) novelists is selling a bunch of random stuff on the Internet? Whatever your opinion of Lapvona or My Year of Rest and Relaxation or the genuinely weird McGlue, Ottessa Moshfegh has a strange genius for getting people to talk about her.
To wit, this past June, Vogue ran a feature on Moshfegh's use of online fashion marketplace Depop to sell some of her vast and weird collection of vintage bags/dresses/shirts/jewelry/tchotkes. Apparently,
…selling vintage helped Moshfegh move to LA. "It's how I saved up to relocate after I finished my MFA," she says, "When I moved I was still broke, but I got back to collecting." Years later, she's still selling, but with a different necessity: she has totally filled her house with vintage clothes. It started during the pandemic. Moshfegh wasn't going out anymore because of lockdown, so she opened up a Depop and began offloading some of her collection. "I started unearthing all of the things that had been smushed in my closet down the hall."
So what are some of those things? Friends, it gets pretty weird in Ottessa's closet: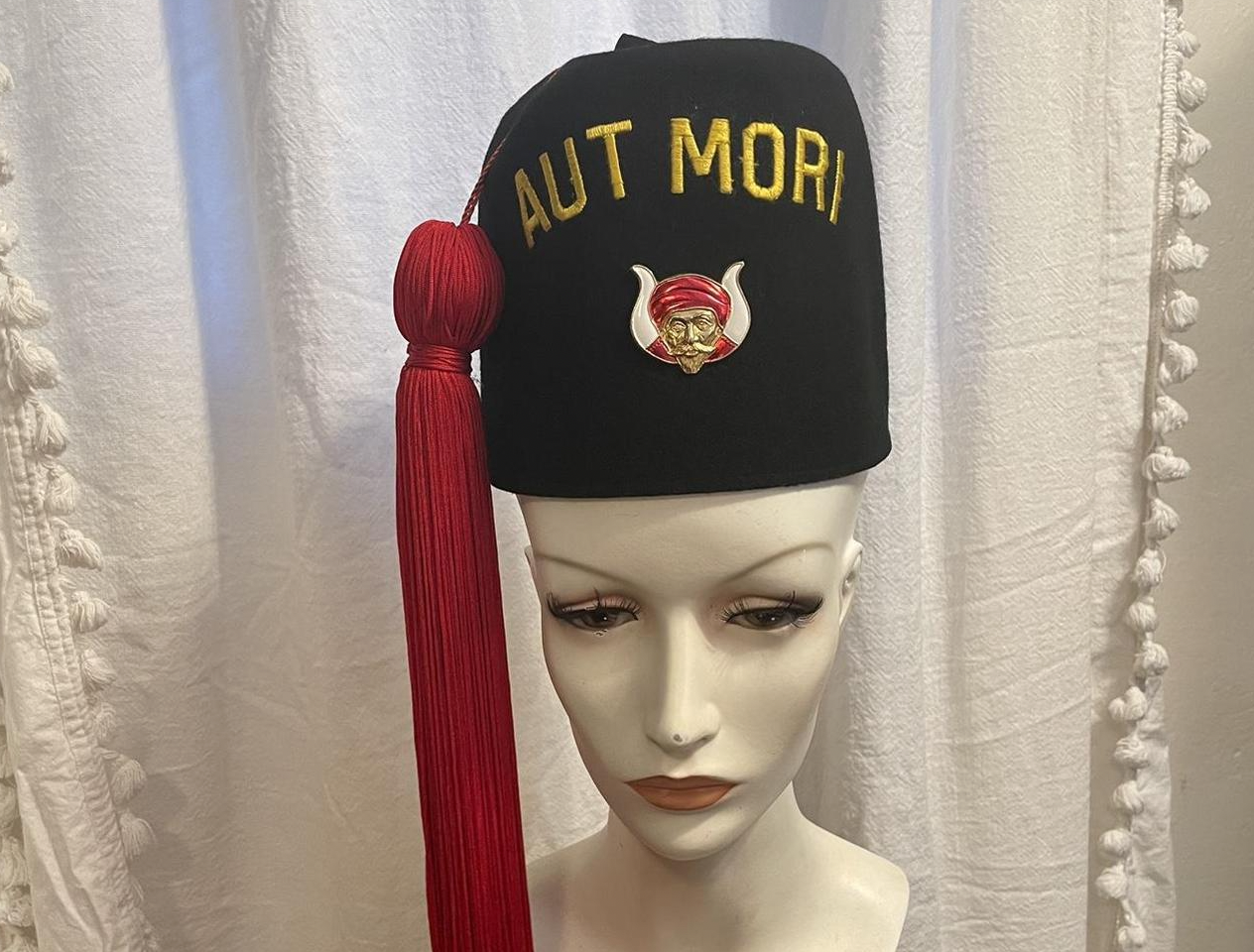 "Incredibly weird fez hat."
$58.50
You're fucking right this is an incredibly weird fez hat. As Moshfegh writes, "I think this was worn by a member of the Masons or something. Recommended for a small-headed person! 'Aut Mori' is an abbreviation of the Latin motto 'Aut Vincere Aut Mori,' meaning 'Conquer or Die.' Yikes!" Perfect for your toddler. Buy.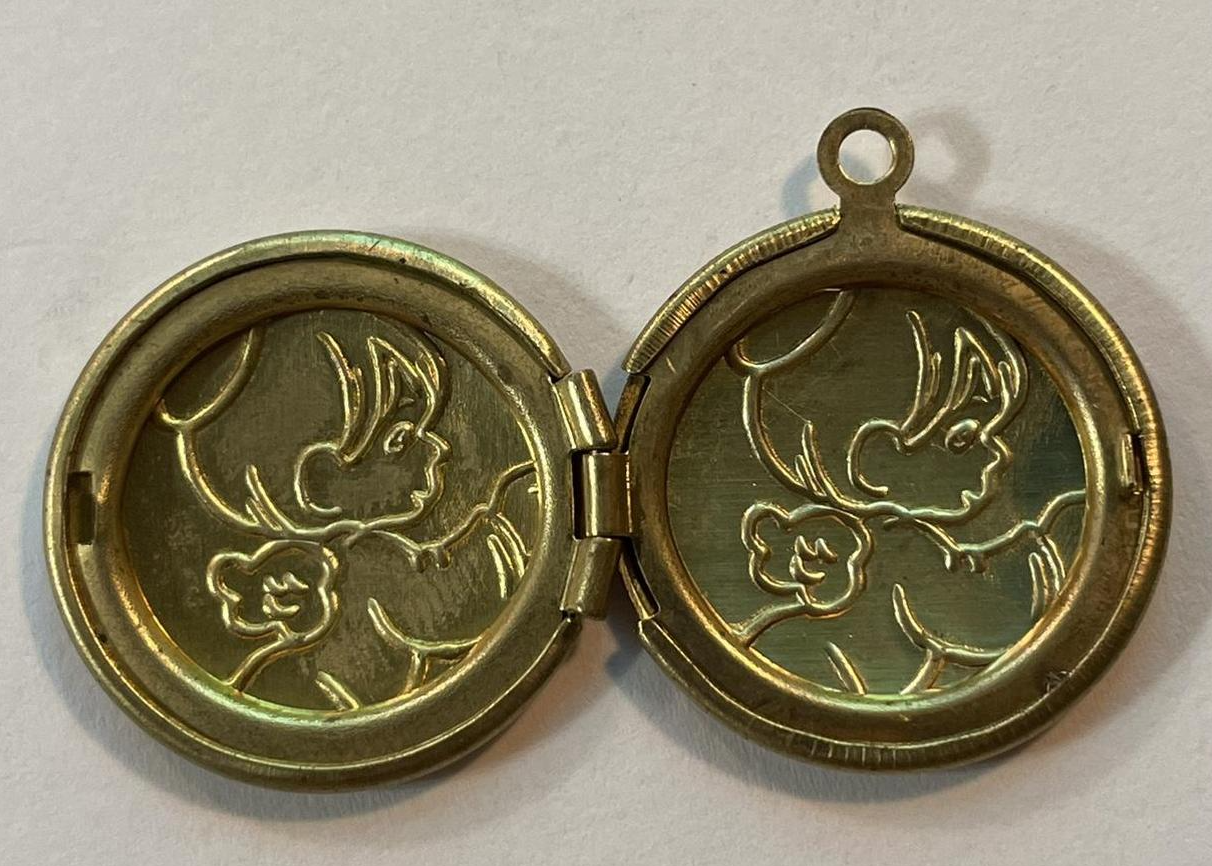 "Tiny deadstock angel baby locket"
$27.50
Unless you tell her otherwise, Moshfegh will write a little blessing for you if you buy this, which is only mildly alarming. How this is still for available is beyond me. Buy.
"Jesus t-shirt from the 1970s"
$95
Wow, at $95 are you paying for the pun, or the quality stitching and classic 3/4 sleeves? Either way, seems a little steep. Do not buy.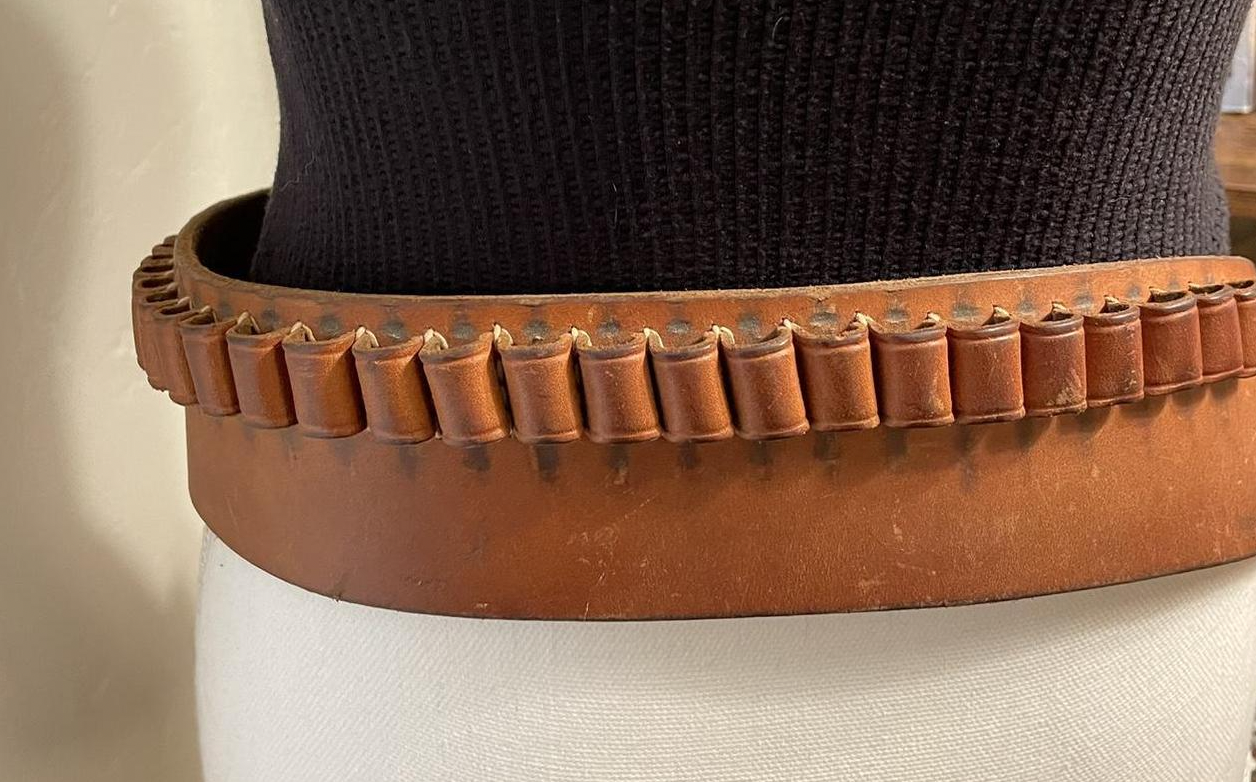 "Very high-quality brown leather belt"
$40
I'm sorry, but this is a bandoleer aka an ammo belt. For bullets. You can even see the little wear marks from what were probably .30 cartridges. Moshfegh knows this and writes "If you plan to use this for anything other than fashion, please don't buy it." Pew pew. Buy.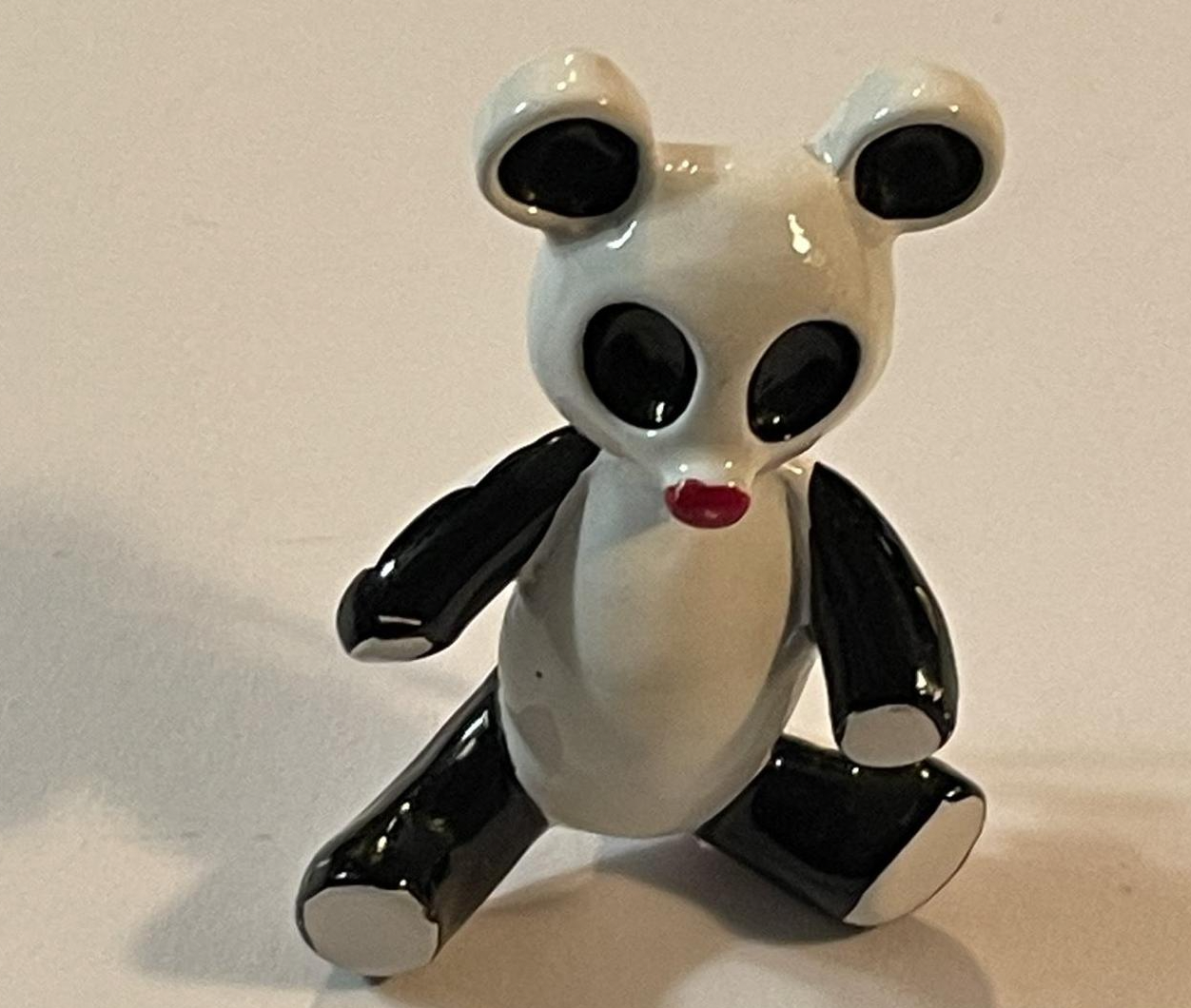 "Tiny little panda bear brooch from the 60s"
$22.50
I'm sorry but this is quite clearly a haunted murder panda and/or the protagonist of Moshfegh's next novel. Do not buy.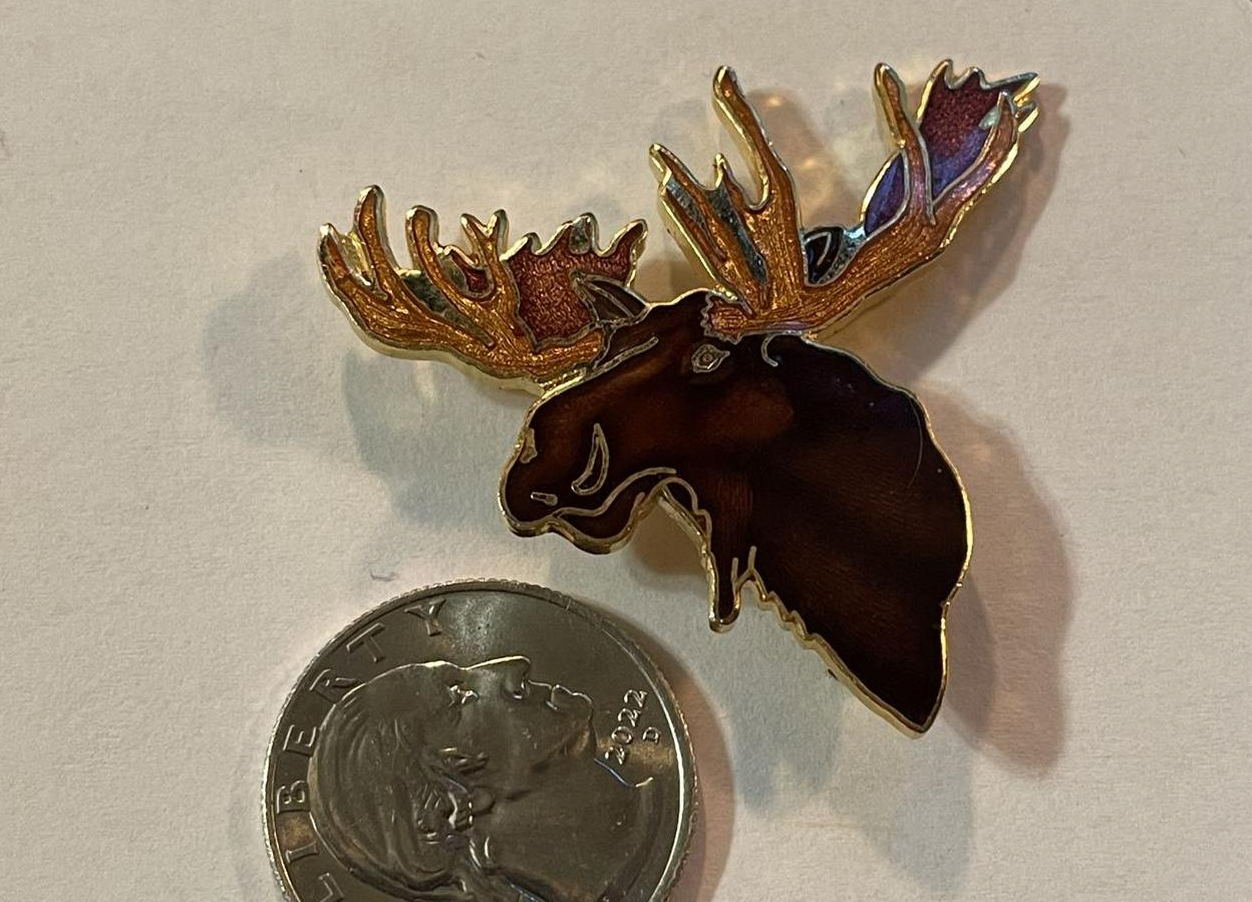 "Fantastic moose pin!"
$20
When Moshfegh writes, "Look at those pretty antlers!" she is not wrong. I would die for this little moose. Buy.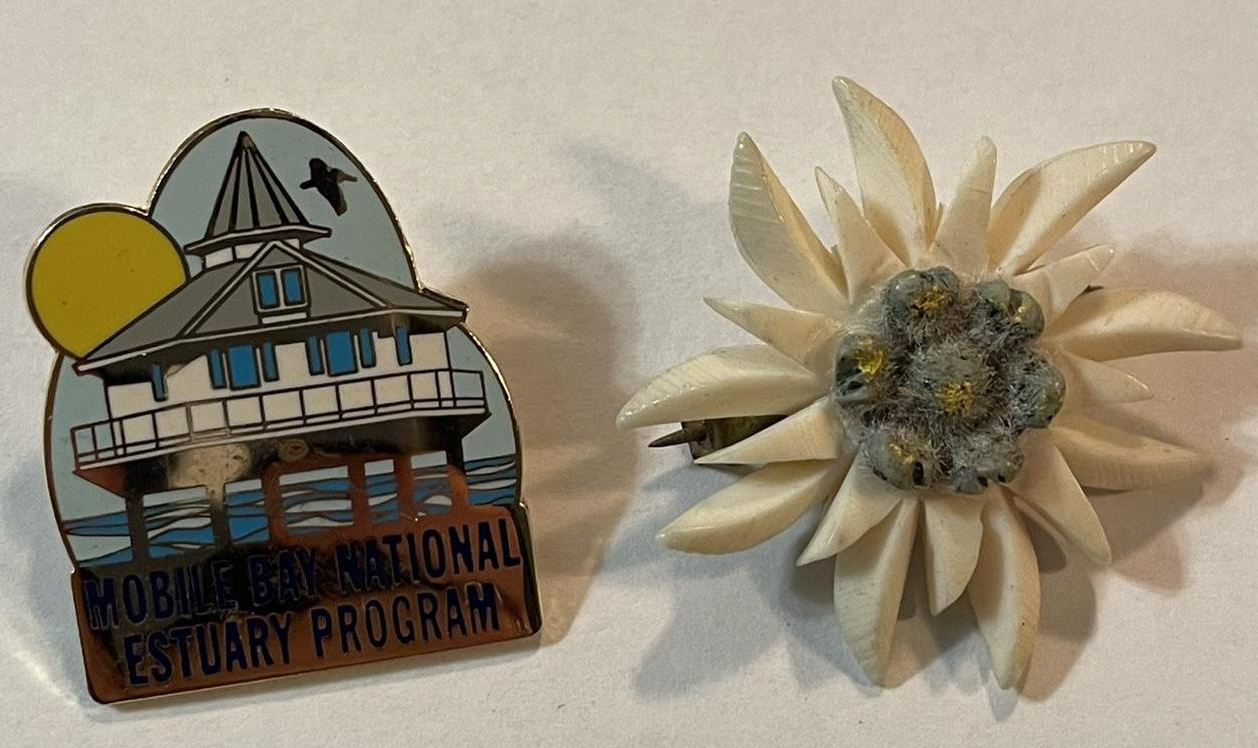 "Two cute pins"
$17.10
Moshfegh knows damn well that neither of these pins are cute. C'mon. "One is from the Mobile Bay National Bay estuary program. The other one is a weird white flower." This is the kind of shit you find in the Applebee's mint jar in Macon. Do not buy.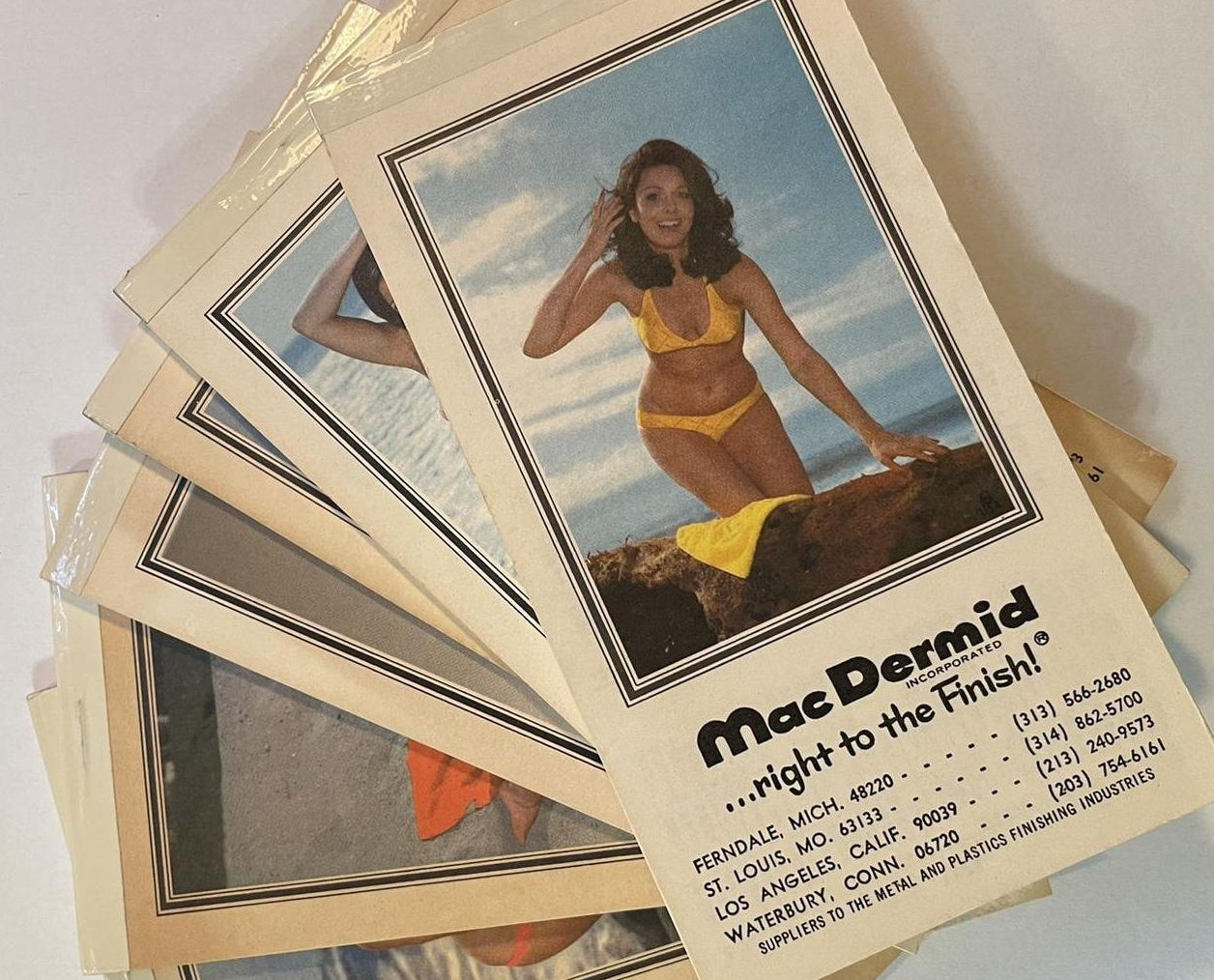 "Deadstock bikini girl notepads from 1975"
$17 (each)
"Deadstock Bikini Girl" would be a fantastic band name. These are OBVIOUSLY worth it. Buy.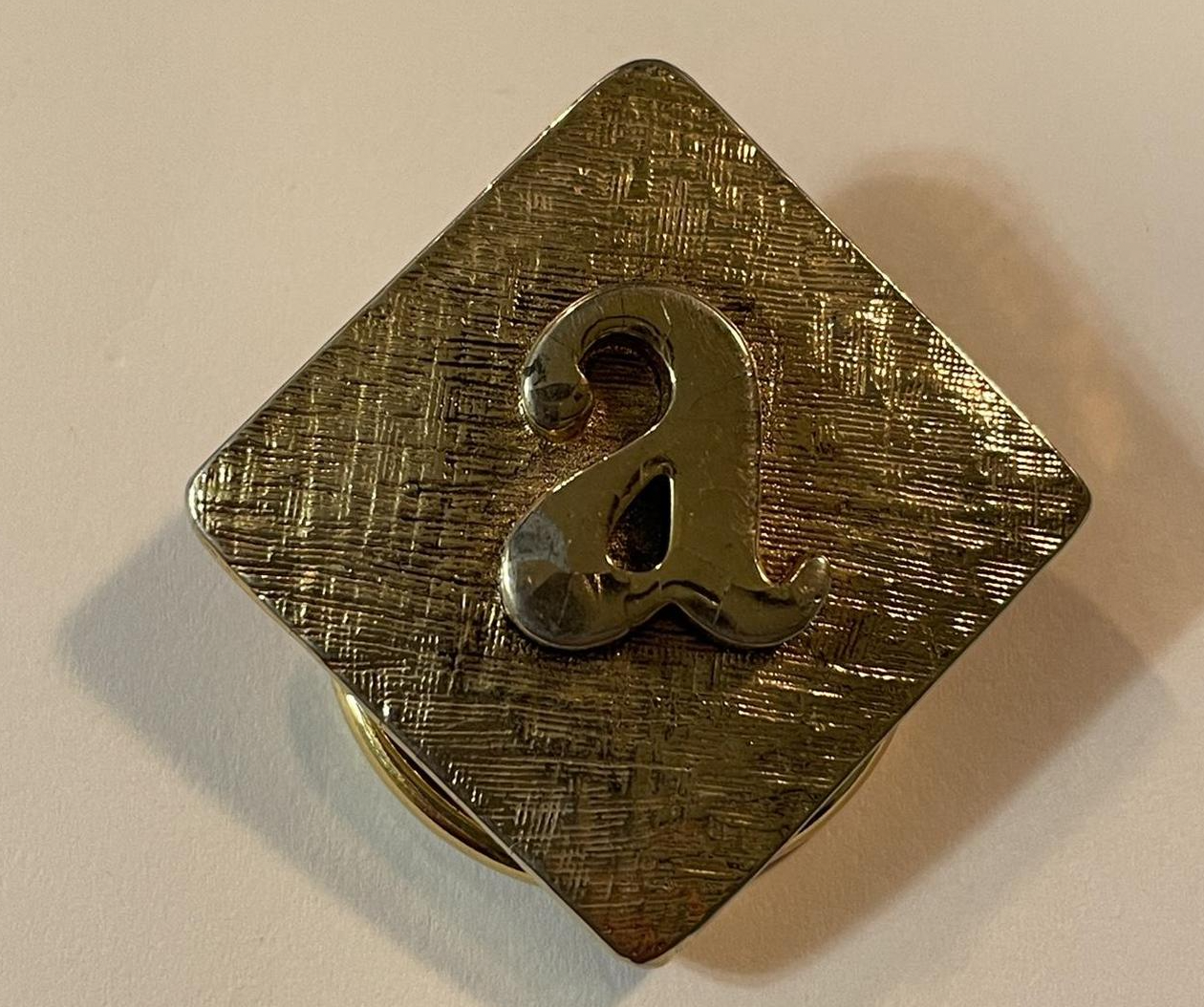 "A!!!!! a!!!!!"
$17.10
C'mon now, wtf: that is almost definitely the Amazon logo. Or, like, custom Bezos cufflinks. Do not buy.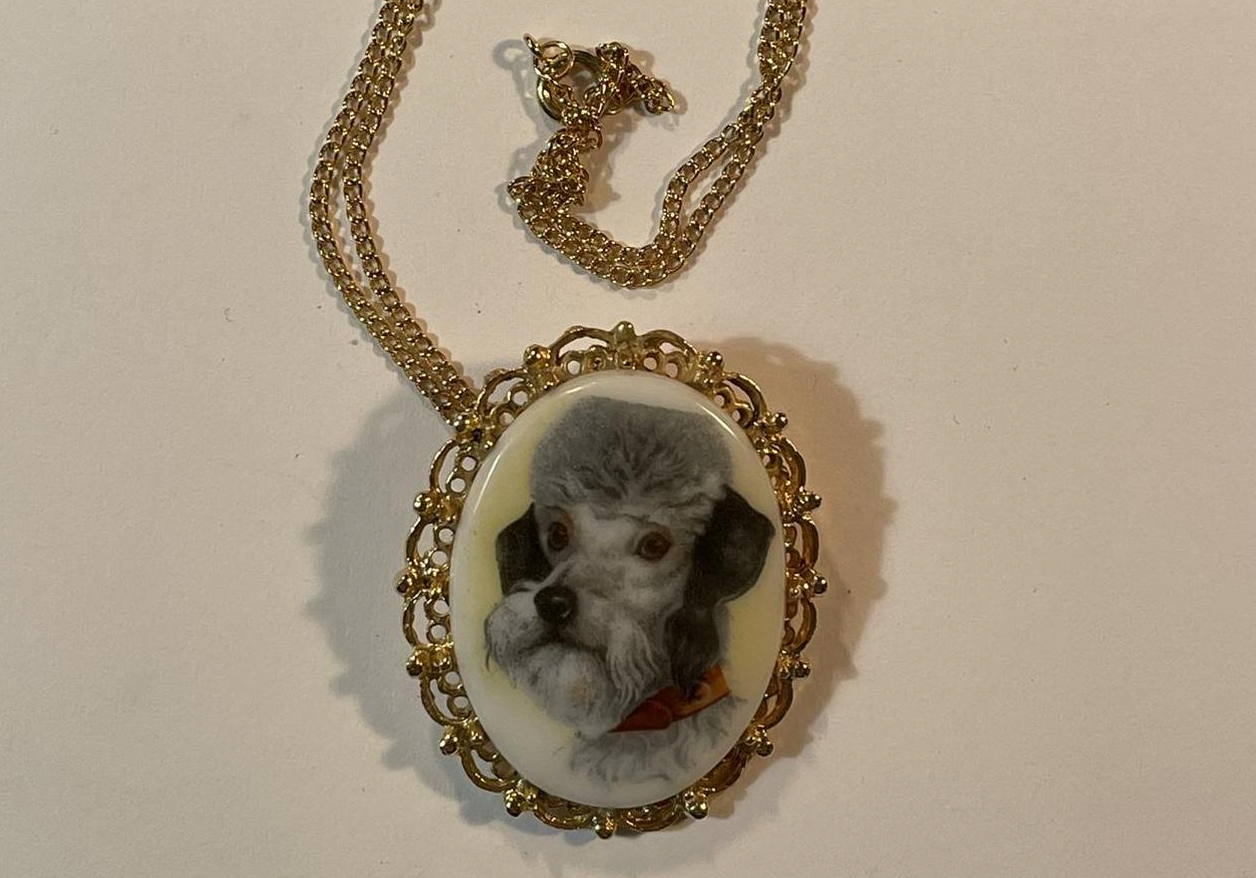 "Dog brooch and necklace"
$103.50
Look at this absolute beauty. Ottessa writes: "Have you ever seen the Disney movie Lady and the Tramp? This dog kind of reminds me of the tramp." And while this guy doesn't actually look like The Tramp, everything about this is perfect. Buy.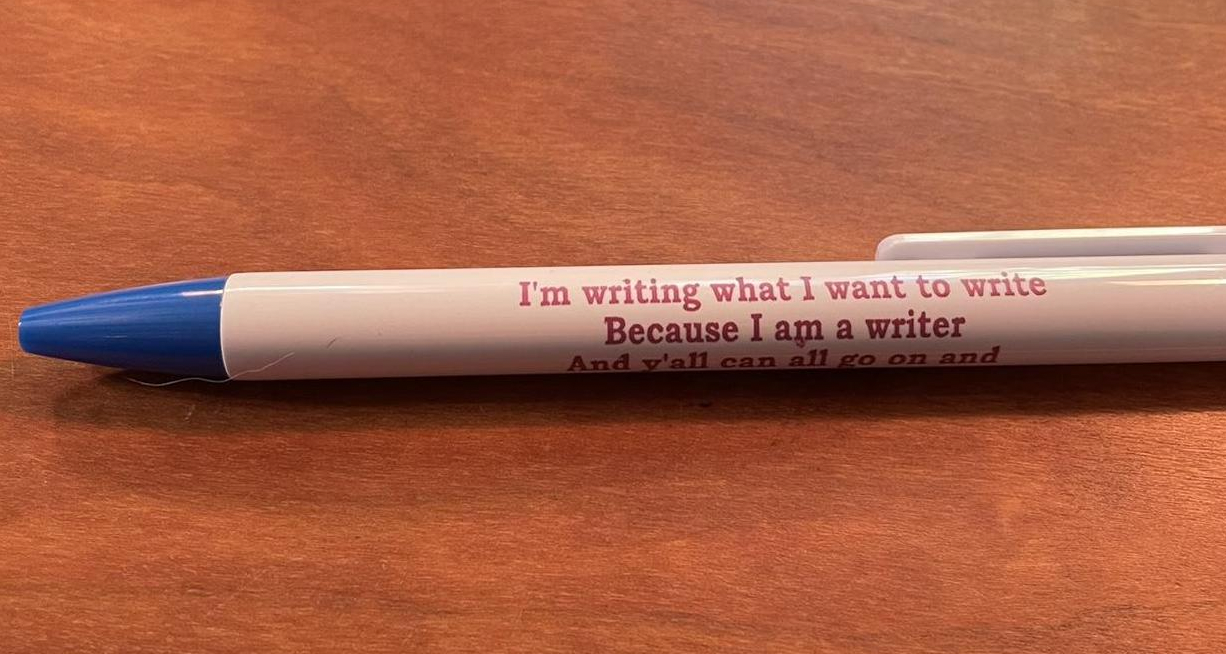 "I ordered a ton of these custom-made pens while I was 'falling asleep.'"
$5
If you want to write like Ottessa Moshfegh, you gotta buy the pen. Buy.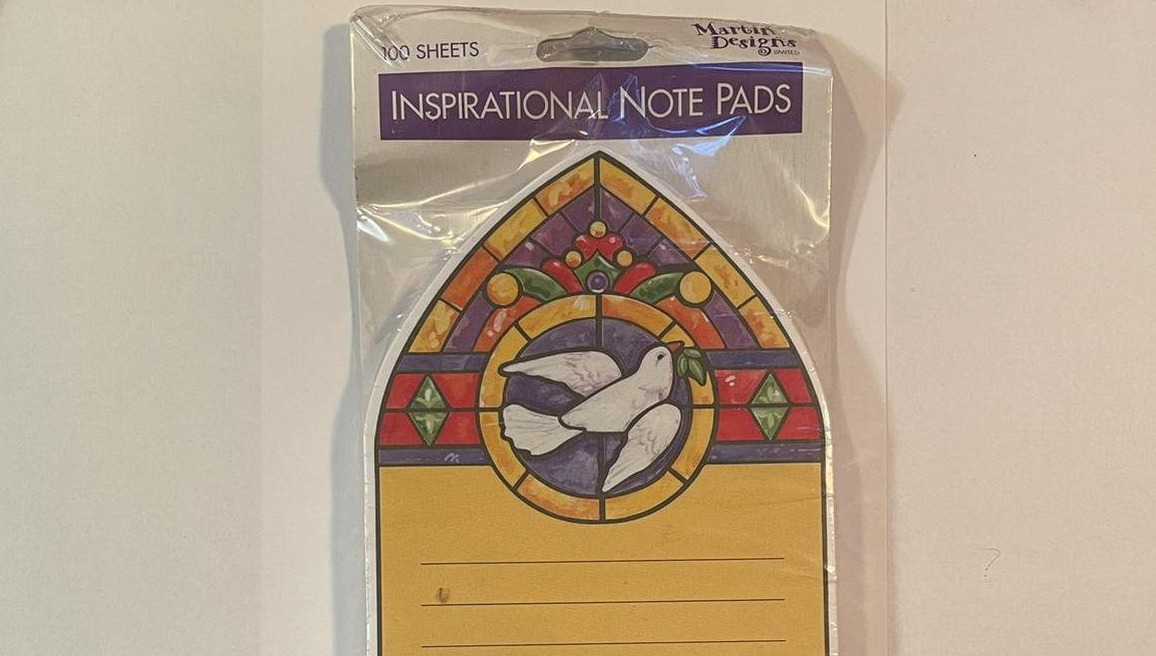 "Deadstock inspirational notebook from 2001"
$15
From one of the ugliest times in America (palette-wise). This is just horrible shit and everyone should be ashamed. Do not buy.
"1992 little league pin!"
$12
"Is your name Steve or Sam or sarah or snake charmer?" No. Do not buy.