The 13 Best Literary Adaptations of 2022
Just in Time for Your Annual Hibernation
Well, it's mid-December, 2022—how are we all doing? Sick, right? Yeah, we're all sick. Not even necessarily with Covid, though it sure feels like Covid's fault. If you, like me, are stuck in bed, wondering what to do with yourself, too discombobulated even to read, why not treat yourself to one of the year's best literary adaptations? From serious to sweet, weighty to wackadoo, there's a little something for everybody on this list, personally recommended by the Literary Hub staff: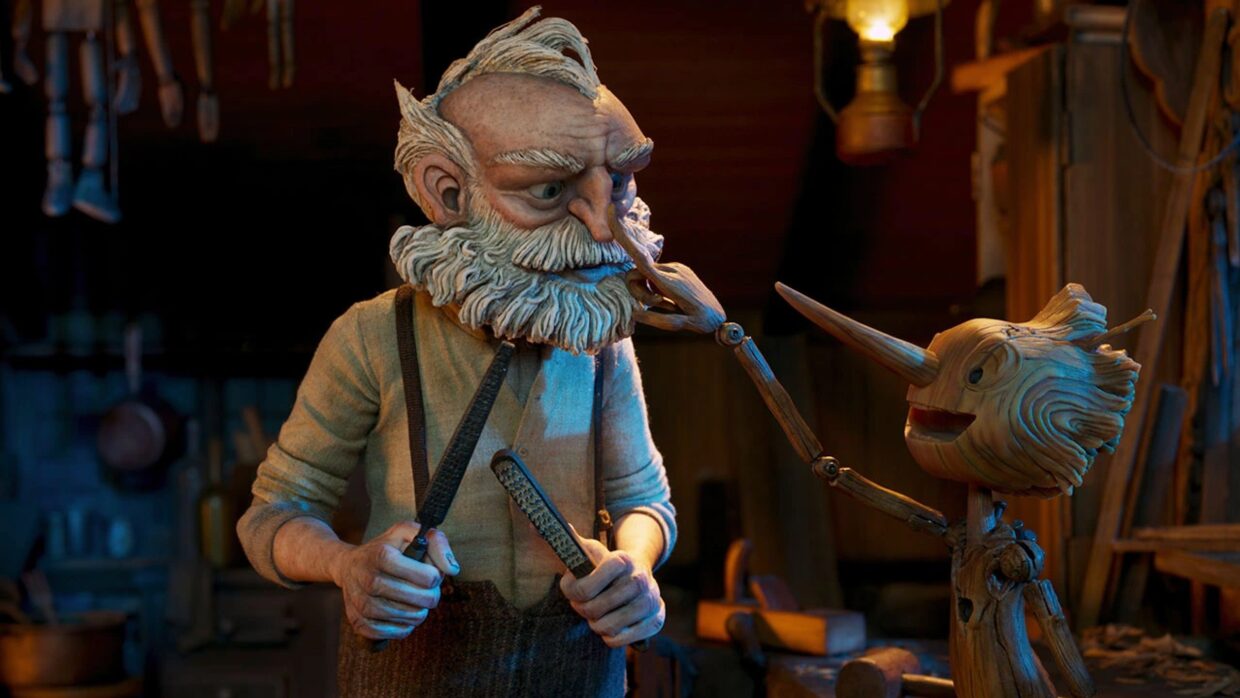 Guillermo del Toro's Pinocchio (Netflix)
Based on: The Adventures of Pinocchio by Carlo Collodi
I truly can't praise this film enough. I expected to love it on a production level—del Toro is a master of practical effects, and I couldn't wait to see his puppets get the stop-motion treatment—but I hadn't really considered the potential of the story level, mostly because I have no love for the 1940 Disney version of Carlo Collodi's story (and I didn't even bother with Disney's new live action version, despite the Tom Hanks bait).
But I should have known better: del Toro showed me his story sensibilities in Pan's Labyrinth and The Shape of Water (among others, but those are the most relevant comps here)—which is to say that of course there's darkness, of course there are fascists, of course there's a tremendous amount of grief. Del Toro's Pinocchio is set in Mussolini-era Italy, and he has much to say about dictators and puppetry, about fatherhood and the pressures of parental expectations, about spirituality and the gift/curse of life. It's life affirming and visually stunning—one of my favorite films of the year, perhaps of all time.
–Eliza Smith, special projects editor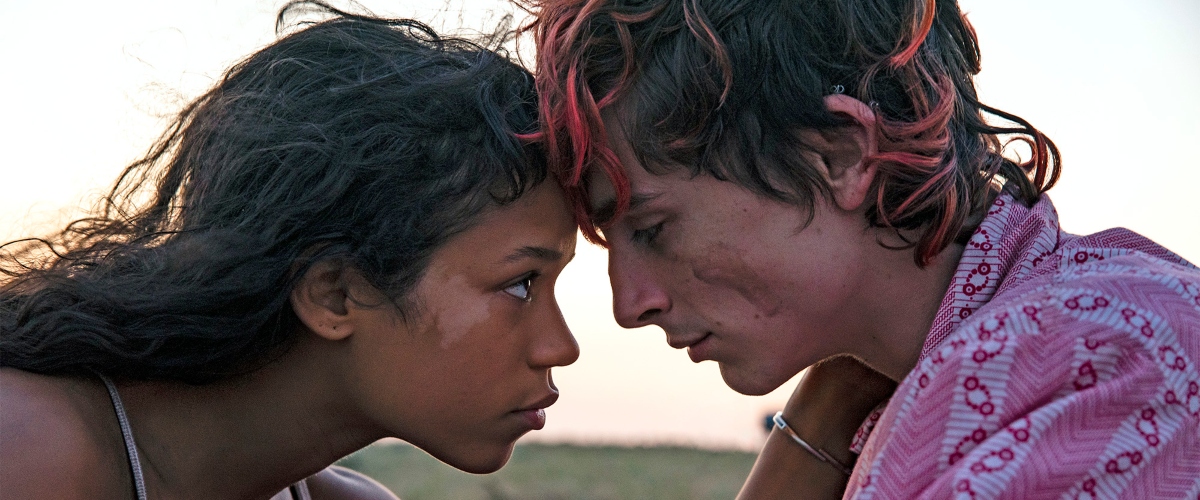 Bones and All
Based on: Bones & All by Camille DeAngelis
An adaptation of Camille DeAngelis's recent novel, Luca Guadagnino's teenage cannibal road movie Bones and All, is in my opinion, one of the most fascinating films of the year. It is a spooky, lonely fable about two young runaways (who happen to have inherent cannibalistic urges) wander together through the impoverished backwaters of 1980s Midwest America together, trying to find a shred of community after feeling alienated from mainstream society, and dealing with loneliness, guilt, and self-loathing. And it features an unrecognizably scary Michael Stuhlbarg.
–Olivia Rutigliano, CrimeReads associate editor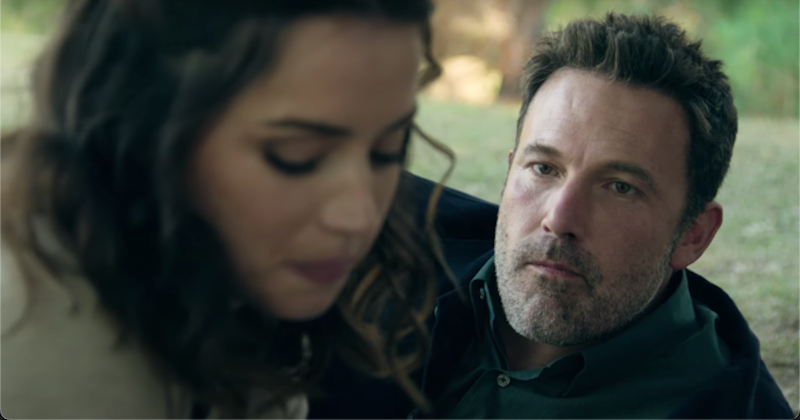 Deep Water (Hulu)
Based on: Deep Water by Patricia Highsmith
Critics, audiences, awards juries, and perhaps even your own brain after watching will tell you that Deep Water—the Ben Affleck- and Ana de Armas-starring adaptation of Patricia Highsmith's 1957 novel of marital warfare and psychosexual obsession—is not a good film. Don't listen to those voices. The first directorial outing in twenty years from octogenarian King of the Erotic Thrillers Adrian Lyne (9½ Weeks, Fatal Attraction, Unfaithful), Deep Water has too many wonderful ingredients to not be delicious. Or, at the very least, edible.
You've got de Armas as Melinda, a bombastically carnal wife who flaunts her young lovers all over town. You've got Affleck as Vic, a chillingly calm cuckold husband who collects snails and casually admits to murdering Melinda's boy toys. You've got an increasingly manic Tracy Letts playing a crime writer neighbor with a burning, and tremendously ill-advised, desire to catch Vic in the act. You've got a cute-as-a-button kid who closes out the film with a little back seat of the car musical number. Sex, snails, cute children, Lil Rel Howery, boozy Louisiana house parties that end in "tragedy"—it's all here. Ben as shifty, shitheel husband also happens to be one of my favorite Bens, so I would argue that Deep Water is worth watching for his micro expressions and line deliveries alone.
–Dan Sheehan, Book Marks editor in chief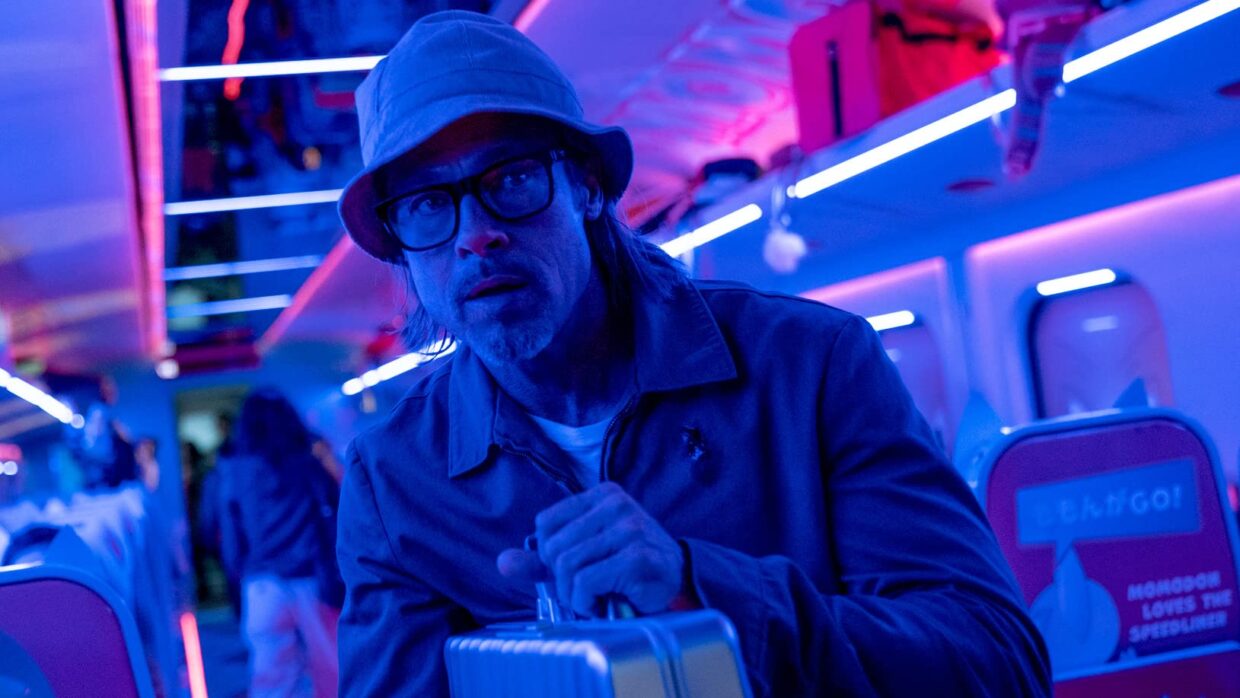 Bullet Train
Based on: Maria Beetle (Bullet Train) by Kōtarō Isaka
I'll say upfront that Bullet Train suffers from the Deadpool-ification of action movies—it's a little too crass, too irreverent, too stupid in places. But it's also one of the most fun times I've had at the movies. Some days, you want to watch a movie that's a psychedelic head trip and also a complicated, bottled-up action movie, and also a funny and heartwarming movie about relationships. It could have been retitled "Punch Buggy" and that would have worked. It's like if the Rainbow Road setting on Mario Kart had Matrix-inspired fight scenes and also Aaron Taylor-Johnson and Hiroyuki Sanada. It's not a faithful adaptation of Kōtarō Isaka's contained, pressure-cooker novel. But it's the kind of movie you will scream-laugh too. Which is a thing that people need sometimes!
–Olivia Rutigliano, CrimeReads associate editor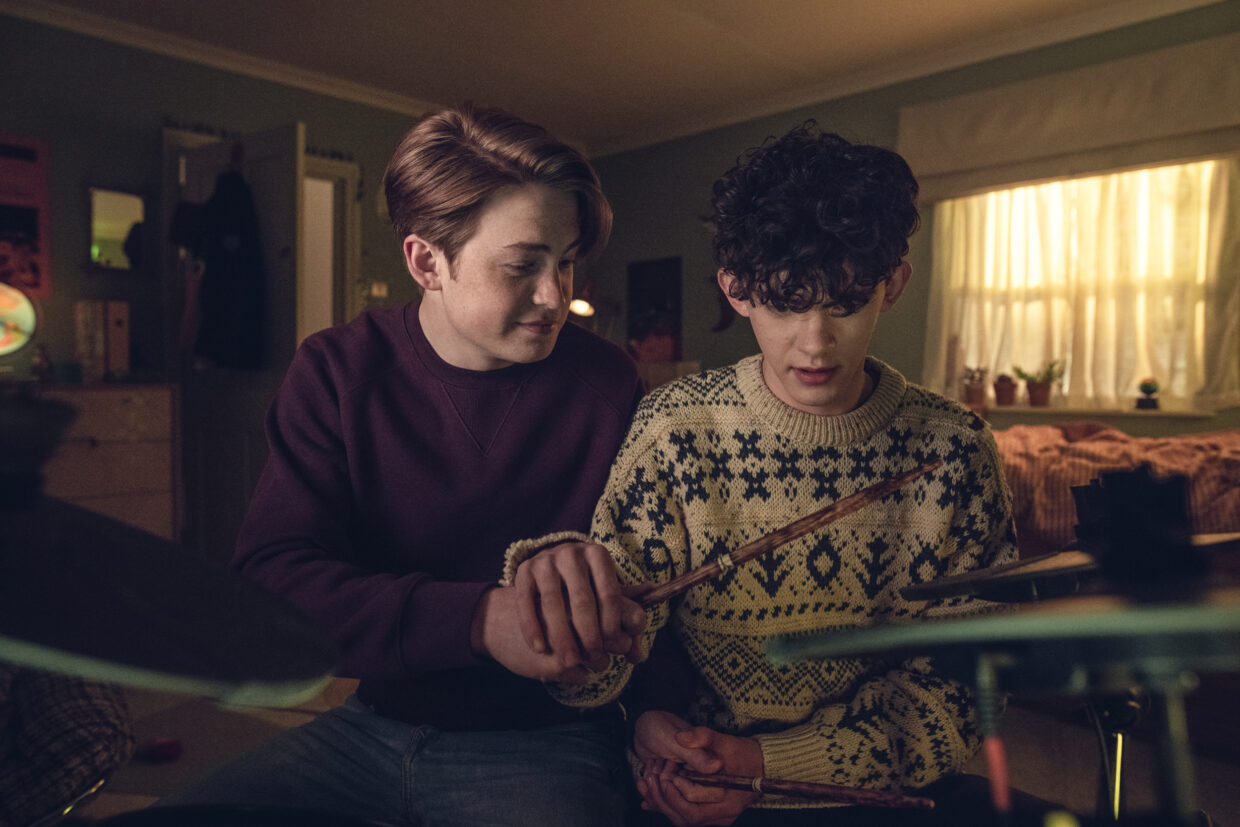 Heartstopper (Netflix)
Based on: Heartstopper by Alice Oseman
Never before has a show so perfectly captured the feeling of having a crush: the embarrassment, the teasing you endure from your friends, the daydreaming, the Instagram stalking, the close reading into every interaction, the wondering if they might possibly like you back!! Set at an all-boys high school, this series centers around Charlie (Joe Locke) and Nick (Kit Connor)—two new friends who are obviously destined to get together. It's a tale as old as time: Charlie is a nerd, and Nick is a jock. Charlie's been bullied for being gay for months, but he's got good friends by his side and is sure of who he is. Meanwhile, Nick (cool kid/star of the rugby team) is still coming to terms with his own sexuality. In eight short episodes, we watch them navigate the trials and tribulations of first love.
Adapted from Alice Oseman's graphic novels of the same name, the Netflix show pays homage to the source material through bursts of animation: heart doodles, bolts of electricity that pass between two bodies that want to touch. It's exhilarating! There's something about the innocence of the illustrated sparks that really got me; it's a pure love that you want to endure! These are characters to root for. Although they obviously have their hardships, I really need to underscore how much joy there is in this show: between new partners and old friends alike. It's a heartwarming coming-of-age love story—one that you'll surely watch in one sitting. Even though we all know how the story is going to go, you'll find yourself holding your breath and feeling butterflies right alongside them. And if all of this hasn't been convincing enough, Olivia Colman is also in it.
–Katie Yee, associate editor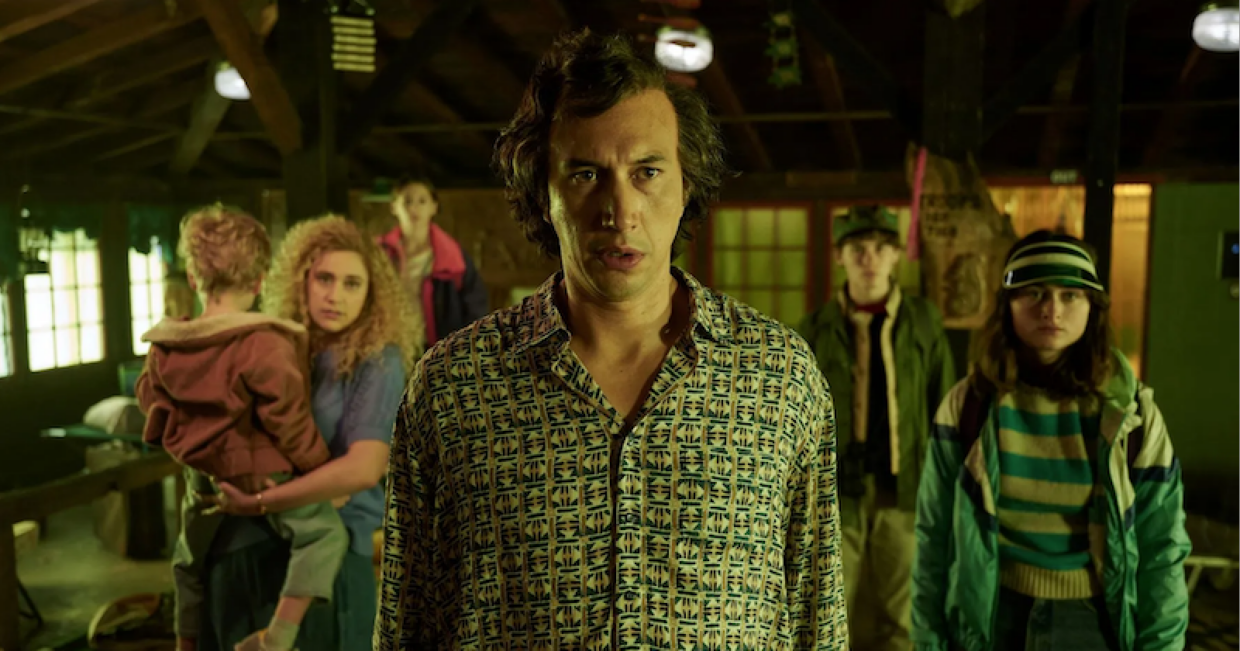 White Noise
Based on: White Noise by Don DeLillo
Noah Baumbach's White Noise is a well-equipped, unafraid adaptation of Don DeLillo's "take on the endlessly distorted, religious underside of American consumerism." The book White Noise is a midnight A&P shopping trip run of a book—it is a shopping cart full of STUFF—but Baumbach is a smart and literate filmmaker, and proves very adept at braiding together the wackier allegories of DeLillo's epic with the arresting and even terrifying realities that his characters' face without wavering in pace, tone, or direction.
The performances in the film are exemplary; as J.A.K. Gladney, Adam Driver gives one of his most mesmerizing performances as a hero of an overdone and often stupid culture, and Greta Gerwig is equally delightful, playing a character whose calculated stiffness cracks into tremendous emotion. Don Cheadle (perhaps the most versatile actor working today) pops up chipperly at the perfect moments, while Sam and May Nivola (Alessandro Nivola and Emily Mortimer's kids) are pitch-perfect as the Gladneys' hyper-competent and formal children. Also, the LCD Soundsystem song that the band wrote for the film needs to win an Academy Award.
–Olivia Rutigliano, CrimeReads associate editor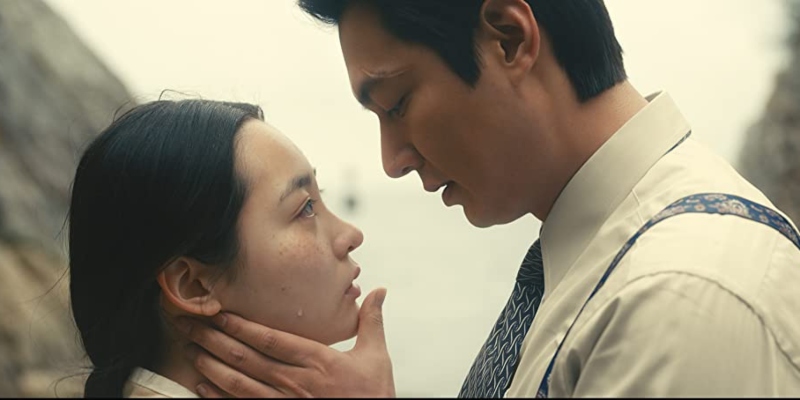 Pachinko (Apple TV+)
Based on: Pachinko by Min Jin Lee
Apple TV's series based on Min Jin Lee's adored, bestselling novel makes an excellent case for the literary adaptation. I was struck again and again by the emotional performances—what I had felt so deeply reading Pachinko took on an even deeper tenor when seeing these characters live out the story, and alternating between timelines (rather than following the decades-spanning chronology of the book) highlighted even more the disconnect between generations. The cinematography is gorgeous, "somehow deriving breathtaking beauty out of the brutal reality," as Juhea Kim writes in her review. Pachinko's been renewed for a second season, so there's more to come, including the best opening credits sequence on TV right now.
–Eliza Smith, special projects editor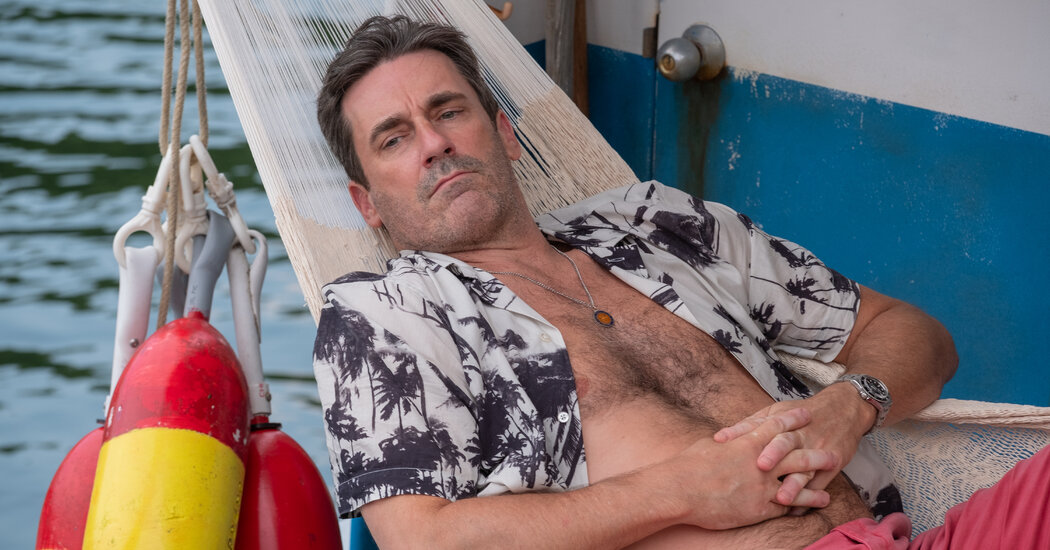 Confess, Fletch
Based on: Confess, Fletch, by Gregory McDonald
Confess, Fletch is a movie of epic coolness and smoothness featuring Jon Hamm in his best role in a long time. An adaptation of Gregory Mcdonald's novel from 1976, it is a wisecracking but tight mystery about an art heist in Italy and a murder in America (Boston), and the suave-but-goofball American ex-journalist waltzing through the investigation. On Twitter, Dan McCoy noted that "In another era, Confess, Fletch would be one of those movies that became a beloved classic by stumbling over it on TBS on a Saturday over the course of several years," and that is exactly right. It's the kind of movie you watch at 4 pm on a weekend. We need more movies like this. And fortunately, there's going to be a sequel!
–Olivia Rutigliano, CrimeReads associate editor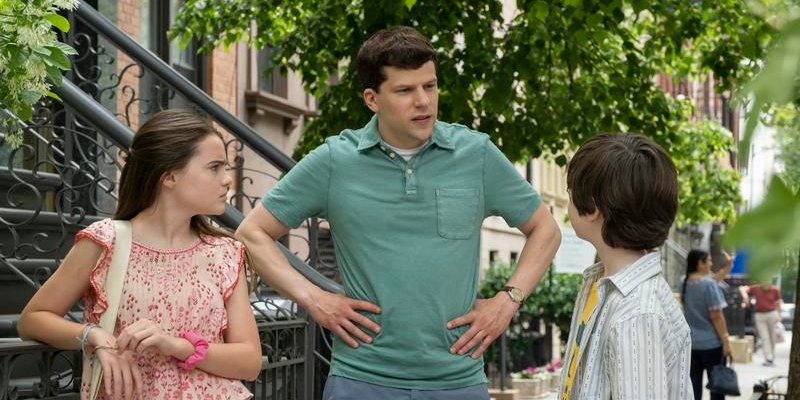 Fleishman is in Trouble (Hulu)
Based on: Fleishman is in Trouble by Taffy Brodesser-Akner
Watching an adaptation of a book you loved is nearly always a recipe for disappointment, but in the case of Fleishman Is in Trouble, the series was not only as gripping, funny, and devastating as the novel, it actually deepened my understanding of and appreciation for the source material. (It likely helped that the book's author, Taffy Brodesser-Akner, was credited as writer for the majority of the episodes.) The series features standout performances from Jesse Eisenberg and Claire Danes as Toby and Rachel Fleishman, whose acrimonious divorce precedes the action. The show takes its time exploring the demise of the relationship in flashbacks, which are as affecting as they are painful to watch (particularly the ones that involve Rachel's struggles with postpartum depression). This is a moving, deceptively sharp portrayal of parenthood, partnerhood, ambition, and the sacrifices each demands of us.
–Jessie Gaynor, senior editor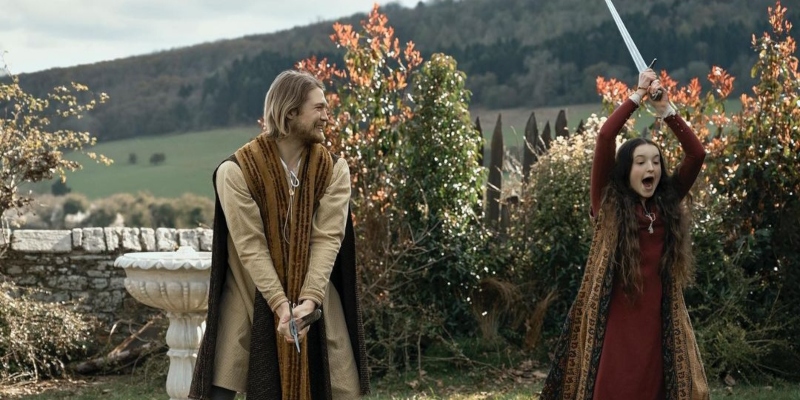 Catherine Called Birdy
Based on: Catherine, Called Birdy by Karen Cushman
I'm sorry that this is obviously so cheesy to say, but my heart soared during Catherine Called Birdy, Lena Dunham's adaptation of Karen Cushman's beloved 1994 YA novel about a preteen girl in Medieval England who refuses to suffer an arranged marriage. No preventative hijinks are beneath her, and this makes for very entertaining cinema. Bella Ramsay is a perfect heroine—equal parts pathos and shenanigans. And where did Andrew Scott get that ROBE? You know the one. I want it.
–Olivia Rutigliano, CrimeReads associate editor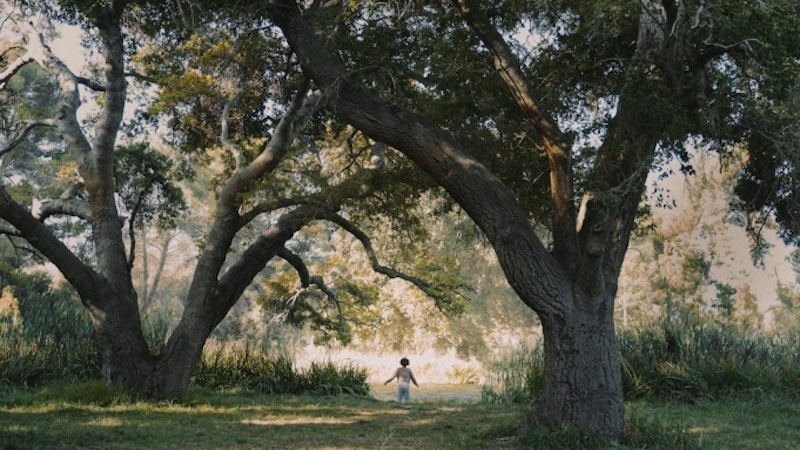 Kindred (FX, Hulu)
Based on: Kindred by Octavia Butler
FX's adaptation [of Octavia Butler's Kindred] had rather large shoes to fill: it needed to be faithful, in some ways, to the admonitory spirit of Butler's work, but it also would have to try to avoid committing the very sin that Butler was afraid of: simply retraumatizing viewers with an unending display of Black people being beaten and brutalized. And, by placing Dana in the present day, rather than the 1970s of the book, it would have to contend with the new technologies that have come to define the American present for those with the means to afford them, and how this might interact with the spectacle of a Black woman appearing in the present with grievous wounds on her body, especially when facing white cops—whose white faces remind her all too awfully of the slave masters she had temporarily escaped.
Overall, I think the new show succeeds in trying to walk an almost impossibly difficult line between on-screen trauma and fidelity to a number of core aspects of the book, with scintillating performances by its main actors—but there are also a few peculiar, if not outright inscrutable, changes, which I'm still unsure how to feel about.
. . .
Kindred has long been a special book to me—painful but pedagogic, a text from which I can never quite forget certain images. Like Dana, the reader can't reemerge as they were when they started; instead, the story leaves an eerie, phantasmal what if in you, unsettling as a whisper you hear in an empty room. FX's adaptation doesn't resonate as deeply with me, but it's undeniably trying, overall, to speak to Butler's memorializing work. At the end of the day, the best way to consider this new Kindred is as just that: something new, inspired by Butler's masterpiece. In its own way, this series is reclaiming that grim fantasy for a new era. And while I have some reservations, I'm excited—and necessarily bracing myself—to see what painful wonders may come next.
Read our critic's full review here.
–Gabrielle Bellot, staff writer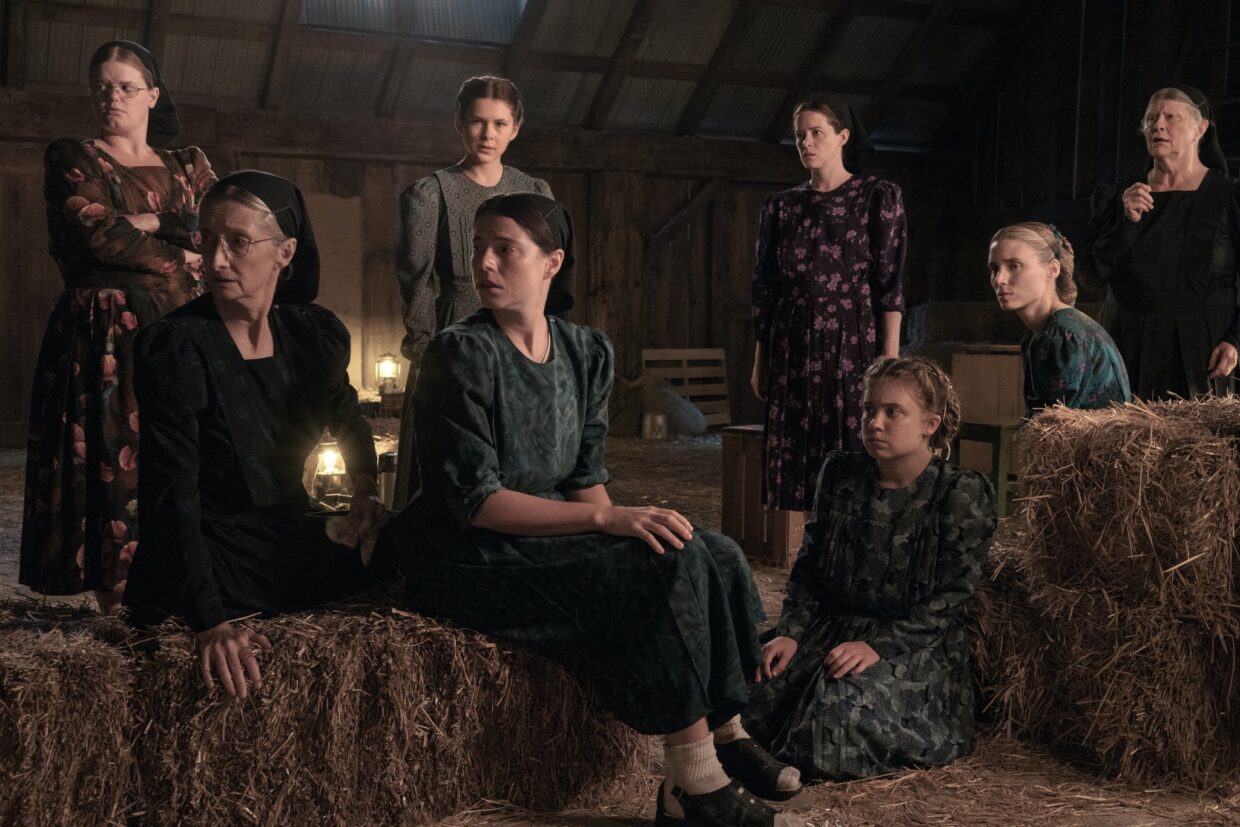 Women Talking
Based on: Women Talking by Miriam Toews
Sarah Polley's adaptation of Miriam Toews's somber, charged novel about women in a Mennonite community who collectively gather in the hayloft of a farm to address the systemic sexual abuse perpetrated upon them by the men of the colony, is riveting and crammed with impressive performances from Rooney Mara, Claire Foy, Jessie Buckley, Frances McDormand, Judith Ivey, Sheila McCarthy, Ben Whishaw, August Winter, Michelle McLeod, Kate Hallett and Liv McNeil. It is a true ensemble film and feels often like a play—a brave and compelling story about women who decide not to accept what they are told they must.
–Olivia Rutigliano, CrimeReads associate editor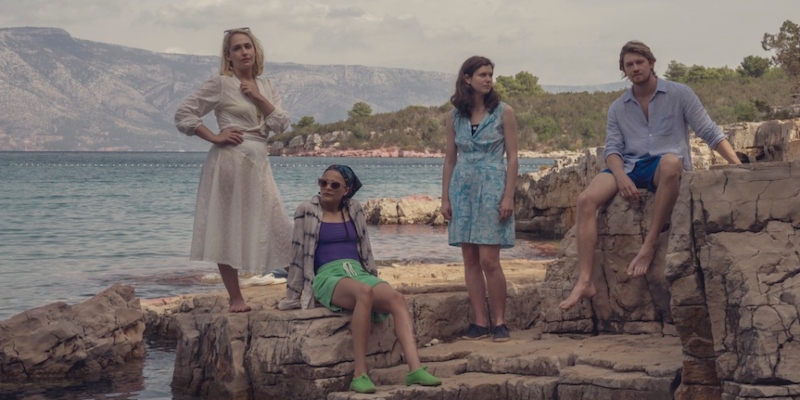 Conversations With Friends (Hulu)
Based on: Conversations with Friends by Sally Rooney
I can't say it's my proudest moment, choosing Conversations with Friends as my favorite adaptation of the year—a show I watched in May, and can barely remember. But maybe that's a compliment, because every other adaptation I watched (Death on the Nile, The Staircase, Lady Chatterley's Lover, to name a few abysmal options) I remember viscerally, and not for good reasons. Sure, Conversations is quiet, a little boring, Frances is more annoying than I remember her being in the book, and I expected Sasha Lane as Bobbi to be a bit cooler, but at the end of the day, they were deeply true to the material, and succeeded at depicting the sort of stilted, unexpected relationship that occurs between Nick and Frances.
Nick and Frances are the unobtrusive betas in their respective relationships, Nick with Melissa, Frances with Bobbi, the ones who theoretically would never cheat, the ones whose needs go vaguely unnoticed, until they saw something of themselves reflected in each other. Joe Alwyn (who may know a little something about playing second fiddle) was a spot-on Nick, and Jemima Kirke is a joy always—if not revelatory, Conversations with Friends is an adaptation in the purest way, loyal to the source, and thorough in its understanding of the fickle behaviors of the heart.
–Julia Hass, contributing editor
---