The 10 Best Cookbooks of the Year (Which Would Also Make Great Gifts)
Beautiful, Useful, and Informative!
Cookbooks, especially the year's best, make irresistible holiday presents. They're beautiful, useful, and informative by themselves—and if you include the ingredients for a special recipe therein or a perhaps a gift card to a fine grocer, you'll get a gold star from your loved one.
These titles are themselves presented in no particular order. Happy cooking!
Toni Tipton-Martin, Jubilee: Recipes from Two Centuries of African-American Cooking
Jubilee by Toni Tipton-Martin reminds us all that "African-American Cooking" is neither solely Southern, nor mainly food prepared by and for underserved communities. Yes, you'll find recipes for fried chicken and Southern biscuits, but you'll also find recipes for hot toddies, lamb curry, New England-style cornbread, and many others.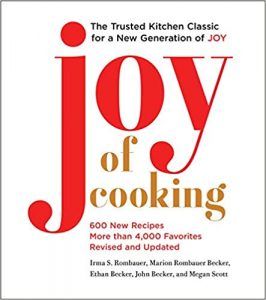 John Becker and Megan Scott, Joy of Cooking: 2019 Edition Fully Revised and Updated
The new Joy of Cooking makes this list less for its recipes, and more for its return to the voice-y style of Irma Rombauer's 1931 self-published runaway bestseller. John Becker, Irma's great-grandson, and his wife Megan Scott imbue the book with a light charm, not to be missed.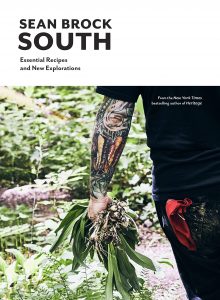 Sean Brock, South: Essential Recipes and New Explorations
South should be given a second and third look by those who left it off their 2019 best-of lists, because Brock (Heritage), the proprietor of beloved Husk restaurants and his new Nashville venture Audrey, has written more than a cookbook. If Heritage was his manifesto about seeds and produce and other foodstuffs, South is a manifesto about technique.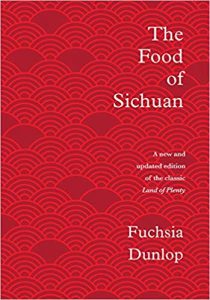 Fuchsia Dunlop, The Food of Sichuan: New and Revised 
The Food of Sichuan by Fuchsia Dunlop follows 20 years after the author's stunning Land of Plenty, in which she opened Western eyes to the variousness of Sichuan, a region once known only by its use of hot peppers. Even kitchens with well-thumbed editions of the first book will want this gorgeous new one, with 70 new recipes joining classics such as Mapo Tofu and Bang Bang Chicken.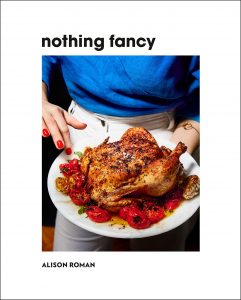 Alison Roman, Nothing Fancy: Unfussy Food for Having People Over
Nothing Fancy: Unfussy Food for Having People Over is a no-brainer gift for anyone under 30, maybe even under 60, because the New York Times columnist doesn't mess with sauces and chafing dishes. Instead, she proposes DIY martini bars, sheet cakes, and savory things best served from large pots. Plus, all you snack-board enthusiasts? Read her cheese-plate advice, and "Please relax."
Yasmin Khan, Zaitoun: Recipes from the Palestinian Kitchen
Zaitoun manages to encompass all of the cultures that make up modern Palestine—Arabic, Jewish, Armenian, Turkish, Bedouin, Persian—without becoming a mishmash of cookbooks from each of those cultures. The thing that unites a divided land? The freshest ingredients, especially the produce. Head to Khan's salads first; you won't be sorry.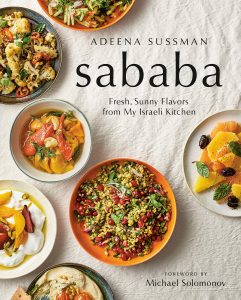 Adeena Sussman, Sababa: Fresh, Sunny Flavors from My Israeli Kitchen
Sababa: Fresh, Sunny Flavors from My Israeli Kitchen gets its title from the Arabic "tzababa," meaning "awesome." Sussman, a well-known cookbook author, lives close to Tel Aviv's Carmel Market, and daily makes use of its superb products in creating, for example, Honey Harissa Chicken Thighs.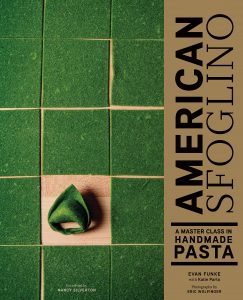 Evan Funke, American Sfoglino: A Master Class in Handmade Pasta
American Sfoglino: A Master Class in Handmade Pasta wins this year's award for focus, in a book that details the chef's determination to make pasta like an Italian. Not only did her learn from a real nonna, he learned from Maestra Alessandra Spisni, eight-time world champion pasta maker, a Bologna legend. Even if you're lazier than Funke, you'll be inspired by this priceless reference.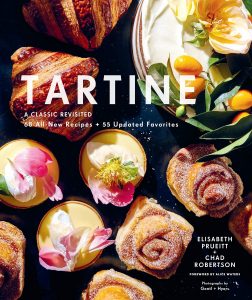 Elisabeth Prueitt and Chad Robertson, Tartine: A Classic Revisited
Tartine: A Classic Revisited includes new recipes, and while nothing may ever be more delicious than a fresh Morning Bun (that recipe is in here, too), Team Tartine garners a Best of 2019 spot for its attention to ancient grains, alternative flours, and modern flavorways that will guide home bakers towards better choices for their tastes and lifestyles.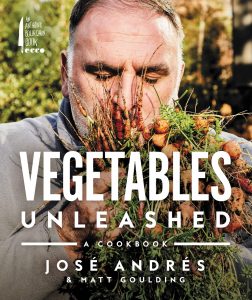 José Andres and Matt Goulding, Vegetables Unleashed: A Cookbook
Vegetables Unleashed crackles with Chef Andres energy, the kind that will save the world. Look at what he's done in Puerto Rico! Now, look at these potatoes he's baked beneath vegetable compost. . . strangely sensible, strangely delicious, too. Andres believes vegetables can be as compelling as meat, and Goulding's snappy prose will make you believe it, too.
---