The 10 Best Book Reviews of 2020
Adam Morgan Picks Parul Sehgal on Raven Leilani, Merve Emre on Lewis Carroll, and more


The pandemic and the birth of my second daughter prevented me from reading most of the books I wanted to in 2020. But I was able to read vicariously through book critics, whose writing was a true source of comfort and escape for me this year. I've long told my students that criticism is literature—a genre of nonfiction that can and should be as insightful, experimental, and compelling as the art it grapples with—and the following critics have beautifully proven my point. The word "best" is always a misnomer, but these are my personal favorite book reviews of 2020.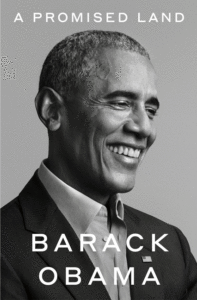 Nate Marshall on Barack Obama's A Promised Land (Chicago Tribune)
A book review rarely leads to a segment on The 11th Hour with Brian Williams, but that's what happened to Nate Marshall last month. I love how he combines a traditional review with a personal essay—a hybrid form that has become my favorite subgenre of criticism.
"The presidential memoir so often falls flat because it works against the strengths of the memoir form. Rather than take a slice of one's life to lay bare and come to a revelation about the self or the world, the presidential memoir seeks to take the sum of a life to defend one's actions. These sorts of memoirs are an attempt maybe not to rewrite history, but to situate history in the most rosy frame. It is by nature defensive and in this book, we see Obama's primary defensive tool, his prodigious mind and proclivity toward over-considering every detail."
Merve Emre on Lewis Carroll's Alice's Adventures in Wonderland (The Point)
I'm a huge fan of writing about books that weren't just published in the last 10 seconds. And speaking of that hybrid form above, Merve Emre is one of its finest practitioners. This piece made me laugh out loud and changed the way I think about Lewis Carroll.
"I lie awake at night and concentrate on Alice, on why my children have fixated on this book at this particular moment. Part of it must be that I have told them it 'takes place' in Oxford, and now Oxford—or more specifically, the college whose grounds grow into our garden—marks the physical limits of their world. Now that we can no longer move about freely, no longer go to new places to see new things, we are trying to find ways to estrange the places and objects that are already familiar to us."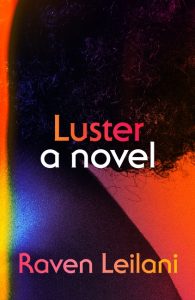 Parul Sehgal on Raven Leilani's Luster (The New York Times Book Review)
Once again, Sehgal remains the best lede writer in the business. I challenge you to read the opening of any Sehgal review and stop there.
"You may know of the hemline theory—the idea that skirt lengths fluctuate with the stock market, rising in boom times and growing longer in recessions. Perhaps publishing has a parallel; call it the blurb theory. The more strained our circumstances, the more manic the publicity machine, the more breathless and orotund the advance praise. Blurbers (and critics) speak with a reverent quiver of this moment, anointing every other book its guide, every second writer its essential voice."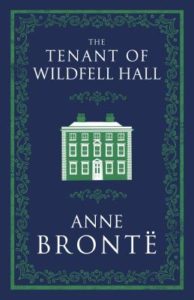 Constance Grady on Anne Brontë's The Tenant of Wildfell Hall (Vox)
Restoring the legacies of ill-forgotten books is one of our duties as critics. Grady's take on "the least famous sister in a family of celebrated geniuses" makes a good case for Wildfell Hall's place alongside Wuthering Heights and Jane Eyre in the Romantic canon.
"[T]he heart of this book is a portrait of a woman surviving and flourishing after abuse, and in that, The Tenant of Wildfell Hall feels unnervingly modern. It is fresh, shocking, and wholly new today, 200 years after the birth of its author."
Ismail Muhammad on Anna Wiener's Uncanny Valley (The Atlantic)
Muhammad is a philosophical critic, so it's always fun to see him tackle a book with big ideas. Here, he makes an enlightened connection between Wiener's Silicon Valley memoir and Michael Lewis's 1989 Wall Street exposé, Liar's Poker.
"Like Lewis, Wiener found 'a way out of unhappiness' by writing her own gimlet-eyed generational portrait that doubles as a cautionary tale of systemic dysfunction. But if her chronicle acquires anything like the must-read status that Lewis's antic tale of a Princeton art-history major's stint at Salomon Brothers did, it will be for a different reason. For all her caustic insight and droll portraiture, Wiener is on an earnest quest likely to resonate with a public that has been sleepwalking through tech's gradual reshaping of society."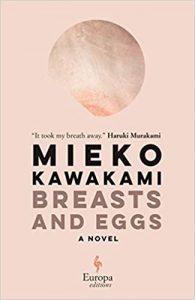 Hermione Hoby on Mieko Kawakami's Breasts and Eggs (4 Columns)
Hoby's thousand-word review is a great example of a critic reading beyond the book to place it in context.
"When Mieko Kawakami's Breasts and Eggs was first published in 2008, the then-governor of Tokyo, the ultraconservative Shintaro Ishihara, deemed the novel 'unpleasant and intolerable.' I wonder what he objected to? Perhaps he wasn't into a scene in which the narrator, a struggling writer called Natsuko, pushes a few fingers into her vagina in a spirit of dejected exploration: 'I . . . tried being rough and being gentle. Nothing worked.'"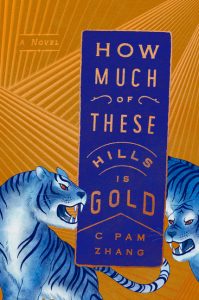 Taylor Moore on C Pam Zhang's How Much Of These Hills Is Gold (The A.V. Club)
Describing Zhang's wildly imaginative debut novel is hard, but Moore manages to convey the book's shape and texture in less than 800 words, along with some critical analysis.
"Despite some characteristics endemic to Wild West narratives (buzzards circling prey, saloons filled with seedy strangers), the world of How Much Of These Hills Is Gold feels wholly original, and Zhang imbues its wide expanse with magical realism. According to local lore, tigers lurk in the shadows, despite having died out 'decades ago' with the buffalo. There also exists a profound sense of loss for an exploited land, 'stripped of its gold, its rivers, its buffalo, its Indians, its tigers, its jackals, its birds and its green and its living.'"
Grace Ebert on Paul Christman's Midwest Futures (Chicago Review of Books)
I love how Ebert brings her lived experience as a Midwesterner into this review of Christman's essay collection. (Disclosure: I founded the Chicago Review of Booksfive years ago, but handed over the keys in July 2019.)
"I have a deep and genuine love for Wisconsin, for rural supper clubs that always offer a choice between chicken soup or an iceberg lettuce salad, and for driving back, country roads that seemingly are endless. This love, though, is conflicting. How can I sing along to Waylon Jennings, Tanya Tucker, and Merle Haggard knowing that my current political views are in complete opposition to the lyrics I croon with a twang in my voice?"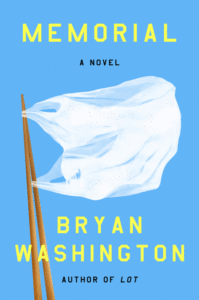 Michael Schaub on Bryan Washington's Memorial (NPR)
How do you review a book you fall in love with? It's one of the most challenging assignments a critic can tackle. But Schaub is a pro; he falls in love with a few books every year.
"Washington is an enormously gifted author, and his writing—spare, unadorned, but beautiful—reads like the work of a writer who's been working for decades, not one who has yet to turn 30. Just like Lot, Memorial is a quietly stunning book, a masterpiece that asks us to reflect on what we owe to the people who enter our lives."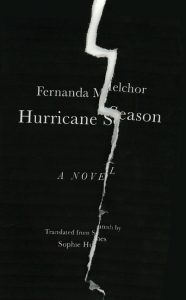 Mesha Maren on Fernanda Melchor's Hurricane Season (Southern Review of Books)
Maren opens with an irresistible comparison between Melchor's irreverent novel and medieval surrealist art. (Another Disclosure: I founded the Southern Review of Books in early 2020.)
"Have you ever wondered what internal monologue might accompany the characters in a Hieronymus Bosch painting? What are the couple copulating upside down in the middle of that pond thinking? Or the man with flowers sprouting from his ass? Or the poor fellow being killed by a fire-breathing creature which is itself impaled upon a knife? I would venture to guess that their voices would sound something like the writing of Mexican novelist Fernanda Melchor."
---