"Territories of the Uncanny." A Reading List of the Irreal
Helen Chau Bradley Recommends Mariana Enriquez, Fleur Jaeggy, and More!
As a reader and writer of short stories, I am often drawn to collections of short fiction that inhabit the territories of the uncanny. There are many novels that manage to shift reality within their pages, and I enjoy those experiments as well, but I am particularly interested in how other writers manage to build a sense of irreality (I am borrowing this term from the late Romanian writer Max Blecher) within the confines of a short piece. The collections in this list achieve that sense of uncanniness or irreality by starting in the mundane world, and slowly introducing strange, dreamlike, or surrealist elements. Sometimes one reality shifts completely into another, and at other times, many realities end up in layered, disconcerting coexistence.
*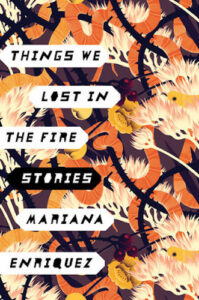 Mariana Enriquez, translated by Megan McDowell, Things We Lost in the Fire 
I prefer to consume books and films that are bleak or full of dread during times of dread—I don't feel comforted by lightness. The stories in Things We Lost in the Fire take place in the neighborhoods of Buenos Aires, or sometimes in the humid Argentine countryside. The failures of the state, the rampant economic inequalities, and the more frictional or even violent elements of human nature bubble and entwine, leading the reader closer and closer to the edge of an abyss so deep and lightless as to induce an awful vertigo. There are a few stories in which middle class narrators are "slumming it" in poorer neighborhoods, which don't always land for me. But overall, this collection is one of the most gripping books I've read this past while—and offers many lessons on how to write real bone-chilling literary horror.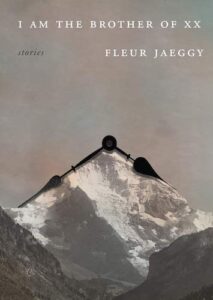 Fleur Jaeggy, translated by Gini Alhadeff, I Am the Brother of XX 
Fleur Jaeggy writes stories of cruelty and death, filled with a mountainous European austerity but also a deeply passionate undertone. Her sentences are short, abrupt, chopping up the page with the precision of well-sharpened kitchen knives. In Jaeggy's constricting worlds, family, friends, community are never reliable, and God is a distant and destructive force. Characters are preoccupied by the dead, often yearning to join them. There is a general sense of the crumbling, the cobwebbed, the freezing stone walls of a derelict and out-of-touch white Europe. Captivating and frightening.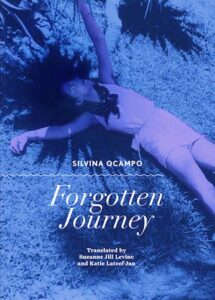 Silvina Ocampo, translated by Suzanne Jill Levine and Katie Lateef-Jan, Forgotten Journey 
Silvina Ocampo's stories are brief, laden with precise and intoxicating imagery, with mysterious snatches of conversation and fleeting impressions of a fractured world. Many are from the perspective of children. Both children and adults in her stories are by turns sneaky, willful, selfish, sensual, resentful, melancholic, and cruel. Even houses and objects seem to harbor malicious intent, even though they are also often the focus of characters' wistful nostalgia. Reading them, I'm reminded of the films of Lucrecia Martel, also Argentinian, also preoccupied with the dense moods and cruelties of the wealthy in their hot and languorous homes—the wealthy, and those who work to care for them.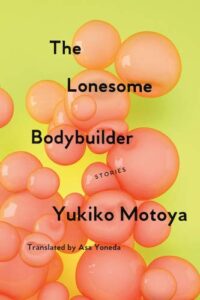 Yokiko Motoy, translated by Asa Yoneda, The Lonesome Bodybuilder
Each story in this collection is a weird little bubble, and now that they've all burst it's hard to grasp them all, but I know I liked them very much. Motoya flips domestic and workday scenarios on their heads through the emergence and proliferation of strange details: a woman starts to notice that her husband's features are rearranging to resemble her own; an executive leading a meeting is increasingly troubled by a human-like bulge in the office curtains; a reclusive artist lives alone in a cabin, accompanied by a large pack of potentially murderous fluffy white dogs. Reading Motoya's work is to be reminded that stories can be ephemeral and that reading enjoyment doesn't always require underlining and analysis: you can just let the stories happen, bemused and happy to be led onward by their unfolding dream logic.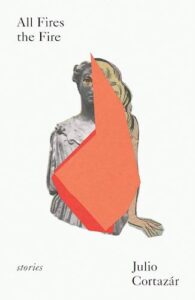 Julio Cortázar, translated by Suzanne Jill Levine, All Fires the Fire
Cortázar may be my favorite short story writer of all (oddly, I don't enjoy his longer works all that much). He is the master of the sudden, deft shift between one reality and another. Some of my favorites of his are in the collection. In "The Southern Thruway," motorists are stuck in an epic traffic jam, which stretches on for days, then weeks, then months; they form a new society that may become preferable to the one they are trying to drive back to. In "The Island at Noon," an airline attendant yearns to live an idyllic life on a remote Greek island that he spots through the plane window with scheduled regularity. In "Meeting," an unnamed Che Guevara and Fidel Castro meet on a mountaintop during the Cuban revolution; the lushly detailed story based on Guevara's war journal.
_______________________________________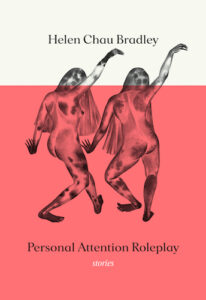 Personal Attention Roleplay by Helen Chau Bradley is available now from Metonymy Press.
---