Ten Years, Seven Houses: The Wandering Life of the Itinerant Writer
Sarah Moss on Feeling at Home Under Ever-Changing Skies
They change their sky, not their soul, who run across the sea. Horace. Alcoholics Anonymous, I gather, less elegantly call it "doing a geographical." Some people have implied that we run away. My husband notes that it's about every three years and usually when I've finished a book and not made the world of the next one, as if I need either another world in my head or a new world—a new country, anyway, and failing that a new county—at my feet.
We have lived in three countries in the last ten years, none of them the one where I was born, and hope to move into the seventh house in ten years (lockdown permitting) in the next month. We're going to stop now, I say, this will be the last house, I don't mind growing old here, and friends reply that I said that three houses ago, when we lived in an 18th-century fisherman's cottage in Cornwall, England's remote south-west peninsula. It was charming and I wept throughout the move when we left for better schools, jobs and healthcare nearer the cities.
Our last move, from England to Ireland, took place on July 14, 2020, during what is now recognizable as a brief lull in the pandemic. It wasn't normal: the movers wore masks and gloves, we had all the doors and windows open, tried to stay two meters away, wiped and sanitized boxes and tape and scissors, and our new life in Dublin began with two weeks of isolation in the cottage I'd rented on the basis of our landlady's WhatsApp tour. We then had a month in which we could explore the quiet city, drive to the mountains as we began to learn our new hiking places, begin to make friends (outdoors, still, but that didn't matter much in August).
In early September Covid case numbers began to rise again, and we were restricted first to County Dublin and then to a 5 km range from home. Pubs and bars hadn't been open since March. There had been no theater or live music, no festivals or parties, and now restaurants closed, and then museums and galleries, and then all but "essential" shops. ("Essential," I think, is one of the words we will need to talk about if all this ends, because it's not self-evident. What seems "essential" to, for example, a committee of middle-aged white male scientists, overlaps only partially with other people's ideas.)
People keep saying sympathetically that this must be a very difficult time to emigrate. Maybe, I think, in some ways. For months I stopped writing, or even really thinking about writing other than the occasional niggling idea that I had stopped writing and was decreasingly confident that I would ever start again. I taught my classes and obsessed over trying to find a permanent home for us, which is certainly harder in a locked-down country than it would normally have been.
Life is short and the world wide, full of new skies and seas and languages and customs, new friends and food and ways of thinking and living, and I have an appetite for all of it.
In between teaching and obsessing, I was making new friends (if only by walking with them), learning a new landscape (if only within a 5km radius), trying new activities (if only solitary, outdoor ones): it seems that everyone in Dublin swims in the sea—yes, the north Atlantic—and since it rapidly became obvious to me that while cold-water swimming is generally good for you it isn't good for me, being thin and predisposed to cardiac trouble, I had a go at kayaking instead. I re-learnt rollerskating when my son needed a substitute for the football and hockey he used to love.
I was doing all the work of the new immigrant, learning a new healthcare system, supporting my kids as they settled into a new school system, understanding the new bureaucracies of taxation and insurance, trying to intuit the culture of a new employer over Zoom without meeting any of my colleagues, working out where to buy familiar ingredients and how to substitute for what I couldn't get. Immigration is never easy but it is always interesting, and as I compare our experience of this year to others', I feel lucky, not so much because my household had Covid early and not badly but because for us this has been a year of planned transition. Some of the ways in which our lives have changed are intentional. Like everyone else we have lost much that was important, including my partner's job and a nearly-grown-up child's place at university, but our lives never felt stalled. Here we are, under a changed sky, and I don't think you can change your sky without changing your soul.
I don't really know why we move so much or, more honestly, I don't know why most other people move so little. Life is short and the world wide, full of new skies and seas and languages and customs, new friends and food and ways of thinking and living, and I have an appetite for all of it. The moves, I think, have all been more to a place than from a place, though certainly the last one had an air of escape, from Brexit, from a right-wing populist government whose re-election made us realize that we hadn't been at home in our home country for a long time.
All this moving means that there are few places I have known all my life. We don't usually keep a car, so I walk, run and cycle and come to know each new hometown intimately. I like to read and write outside and quickly find favorite spots. For many years I was also exploring with children, at their speed and through their eyes. One toddler loved drain-covers, gutters and rainwater, the other would stand for ten minutes to watch birds or squirrels. On good days I enjoyed the obligation to slow down and look closely, to pay attention to systems and designs and animals I would usually take for granted. I left each place with regrets only just outweighed by excitement for the next place. Each departure leaves a road not taken, a life we chose not to continue, and so I almost never go back. Who wants to go look at what might have been?
But there are a few places to which I return, and one, very near where I was born in Scotland, that I've revisited all my life. There's nothing much there. It's the end of a single-track road up the side of a loch, and the road ends in the woods where footpaths continue up towards the mountains. There's a pub, a campsite and a youth hostel for people walking the long-distance trail. My mother claims that I learnt to walk there, which is even less plausible than my memory of my children learning to walk on the beaches of Kent and Reykjavik, because the shores of the loch are rough and stony, but there is a photo of me aged about two, standing in water about to come over my red boots, watching my dad skimming stones. A close friend, met years later at university, also grew up there, and we hiked the hills together when I visited her and her parents. I took my own children there, first as pre-schoolers happy to play on the shoreline and delighted to sit in a rowing boat, later as teenagers keen to climb mountains whatever the weather.
That's where my new book, Summerwater, is set. The book's premise is entirely autobiographical: we rented a cabin in the woods at the end of the road for a week, and it rained hard, day and night, for six days, at which point we packed up and went home because we'd made the best of it and agreed that there's no such thing as bad weather and gone ahead with our running and kayaking and hiking and now we wanted to be comfortable. The cabin was one of a dozen, all rented during the summer holidays. Maybe the other households were minding their own business, but I became fascinated by the neighbors, all of us there for pleasure in circumstances that were not pleasing, all of us responding to the rain and the remote location in different ways. The cabins had large French windows and decks overlooking the water, which meant that anyone walking past could see in to the whole of the open-plan kitchen/living area. They were close enough to each other that it was hard not to see who was awake when I went to bed, who was stealing a moment's solitude on the deck when I went out for an early run, whose curtains were still closed when we set off up the hills for the day, which children were allowed to play unsupervised on the beach and which were chivvied onto mountain bikes for wholesome family outings. Being—I assumed—English and Scottish, no-one talked to each other. The shared experience, the judgements and envy, remained unspoken, and that silence was an invitation to write a story.
____________________________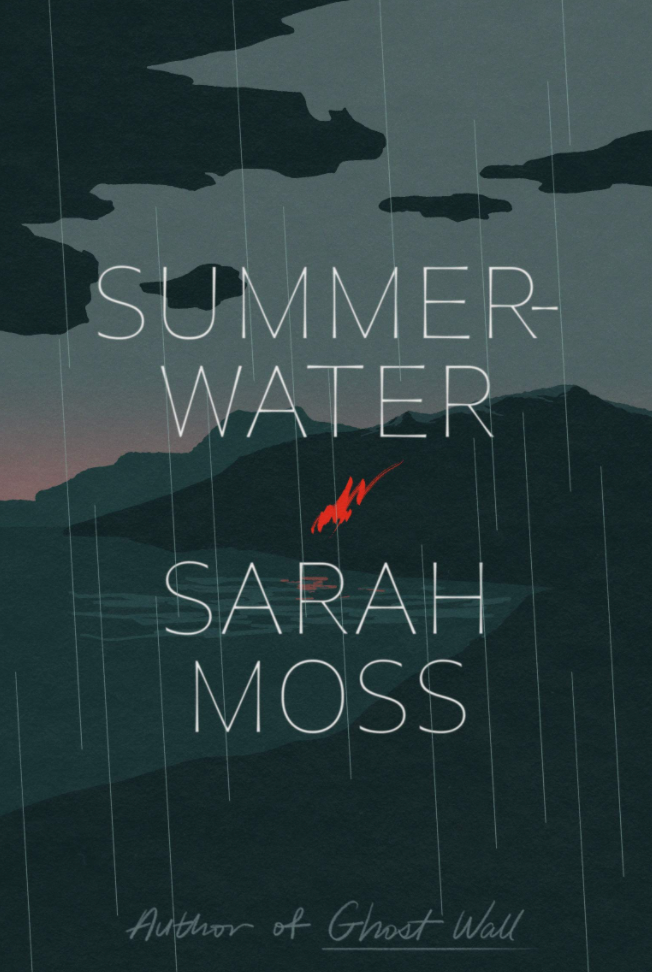 Summerwater by Sarah Moss, is available now from FSG.
---