Ten Writers Who Did Quit Their Day Jobs
A Reading List of Former Doctors, Chaplains, Therapists and More
It would be easy to list the most famous novelists who had previous careers, especially as those are many; Chaucer was a civil servant, T.S. Eliot a banker, Kurt Vonnegut a Saab salesman. But most of us can list the famous white guys and their jobs, so I thought I'd mix it up a bit, and focus on more contemporary writers. I also wanted to find authors who really did quit their day jobs, even if those jobs still inform their work (and some of them, from time to time, return to forms of those jobs). That's why, for example, you won't find medical ethicist and professor Alexander McCall Smith here. I also wanted the novelists to be very well known, preferably famous—although I'm making an exception for Tempest, since hers is a debut. Since I've restricted the names on the list to novelists, you won't hear about some amazing early jobs and careers of poets, memoir writers, and critics. But you could look them up, and, as always, I welcome more stories and names in the comments.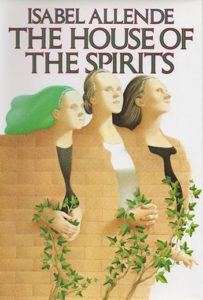 Before Isabel Allende wrote The House of the Spirits, she worked as a translator of English romance novels, often those of Barbara Cartland (remember Princess Diana's mad aunt who only wore pink?). Fortunately for future readers, Allende was fired from that gig because she often altered ditzy dialogue to make heroines sound smarter, and changed fairytale finishes to more modern and realistic endings.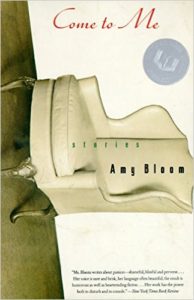 Amy Bloom is a Smith College School for Social Work-trained psychotherapist who based a 2007 television series, State of Mind, on her adventures in that career. Her first book of short stories, Come to Me, was published in 1993, and she's followed it with three more (including the acclaimed A Blind Man Can See How Much I Love You in 2000) and three novels (Love Invents Us, Away, and Lucky Us).
John Green, as so many readers now know, was a chaplain at Nationwide Children's Hospital in Columbus, Ohio who intended to attend seminary and become an Episcopal priest. Instead, he wound up pursuing a writing career—and eventually used his experiences working with young terminally ill patients as the basis for his stunning novel The Fault in Our Stars.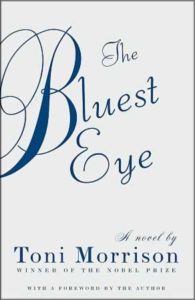 There was a time, unimaginable as it seems, when Toni Morrison was not publishing. After her Howard University graduation, she earned a master's in English at Cornell and taught at the university level for nearly a decade before taking a job editing textbooks in Syracuse and moving (quickly, thank goodness) to Manhattan and trade-book editing before releasing The Bluest Eye in 1970.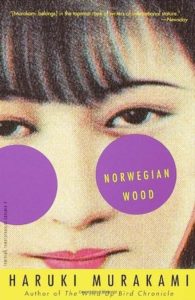 Close readers of Haruki Murakami recognize his young-adult stint as proprietor of a Tokyo coffee house and jazz bar, called Peter Cat, from the story of his character in "South of the Border, West of the Sun." Murakami and his wife ran Peter Cat (named for one of his pets) from 1974 to 1981; he has said it allowed him to escape the fate of becoming one more "salaryman" employee.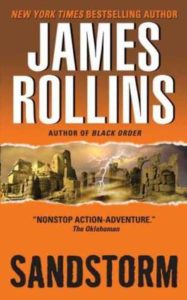 James Rollins writes serial thrillers, and as James Clemens, serial fantasy. You would never guess from his current work that he is a licensed veterinarian, a graduate of the University of Missouri who spent the years from 1985 to 2005 working long days running his own practice. His SIGMA Force books have won a huge readership, but he keeps a hand in as a volunteer vet for the Sacramento Council of Cats.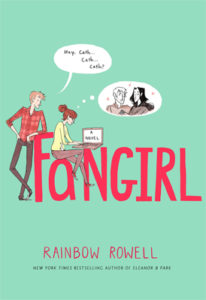 Rainbow Rowell spent 17 years as a columnist and ad copywriter for The Omaha World-Herald before her first novel Attachments was published and her 2011 Fangirl became her breakout hit. With five books now published, Rowell says that working at a newspaper helped her career because "you're on deadline constantly. You turn in one thing and start working on the next."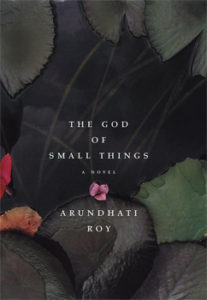 Arundhati Roy might technically be disqualified from this list because she still writes for television and film on occasion—the work that she began before writing The God of Small Things. While Roy has spent a great deal of her time since God on activism, particularly Kashmiri separatism, in 2007 she announced that she is working on a second novel; her readers are eagerly waiting to hear more.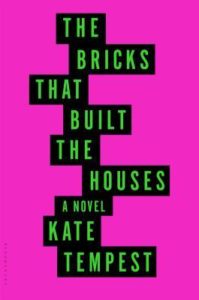 With The Bricks that Built the Houses, British rapper/spoken-word artist/playwright Kate Tempest can add "novelist" to her moniker, and given the strength of her other work (she won the 2013 Ted Hughes Award for her drama Brand New Ancients), it should not surprise anyone that her debut is a stark, funny, tragic stew of what it's really like to live in modern England.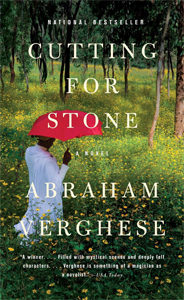 Doctor Abraham Verghese did quit his day job as a physician in 1991 to attend the Iowa Writer's Workshop, where he received his MFA—but he also returned to the medical fold and is currently a tenured professor at Stanford Medical School. He wrote two memoirs, but it was his 2007 Cutting for Stone, an elegy for a way of Ethiopian life that is also incredibly witty, secured his stature as a fiction writer.
---