Ten More Musicians Who Could Be Novelists
Lisa Lucas Responds to Bob Boilen's Take on Artists Who'd Write Great Books
Earlier this month, All Songs Considered's Bob Boilen presented a list of musicians that whose storytelling skills suggest that they might consider writing novels as a side hustle. I absolutely love All Songs Considered, and truly, I adore many of the musicians on that list—I would actually run to the bookstore for fiction from St. Vincent, Jeff Tweedy or Jenny Lewis. It was a great list. Alas, I am the child of a jazz man, and the musical storytelling I grew up with comprised far more than just the stories that indie rock or folk told. I grew up listening to musicians that shared another part of the American experience, one that was told in moaning saxophone riffs of loss, desire, pain and joy; seasoned growls that sang the blues caused by living and loving as a Black person in the U.S., and the poetic and youthful exuberance of hip-hop. And so I'm of a mind that any list that doesn't acknowledge the artists that have defined a generation's understanding of how we tell stories might do well with a follow up.
Ayana Mathis recently said: ""Hip-hop is more than lament, more than protest. It's a modern-day blues, which Albert Murray characterized as a vessel containing the whole of experience: sorrow and defeat and misery and also ecstasy, triumph and maintaining one's cool under near unbearable pressure. Hip-hop certainly includes its fair share of despair, but it also urges its listeners, and composers, toward a kind of revelry and transcendence in spite of it all—or perhaps because of it all. The joy in hip-hop is paradoxical and complicated, which is, of course, the stuff of fiction." I think this is true. And so alongside Bob's excellent list, I submit a few of the artists that might write fiction, in voices that reflect back the multi-colored, richly textured and diverse reality that so many of us live.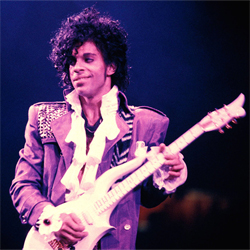 Prince
In case any of us had forgotten, Prince's devastating early departure from this world reminded us all that he had thousands of funky stories to tell in his engaging, loving, hilarious, and idiosyncratic voice. There would be nothing purple about his prose. I would have read anything that that beautiful one wrote.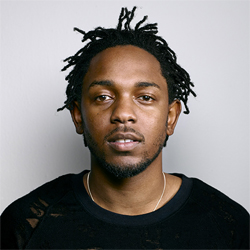 Kendrick Lamar
Kendrick Lamar's good kid, m.A.A.d. city and all of his work since suggest that we would be lucky if he picked up a pen and wrote fiction, poetry, memoir, greeting cards—anything. On a straight-up sentence level, I'm here for Kendrick, and on a broader level, he's telling complicated stories about how challenging it is to be a young, talented black man in present-day America. With his often political, linguistically limber, and alternately hilarious and heartbreaking narratives—which call up both the everyday struggles of being human and the realities of Blackness at large—he's one of the most gifted and encouraging writers we have. In his song "Alright," Kendrick reminds us that "we gonna be alright"—that's a novel I want to read. (Photo by Chris Buck)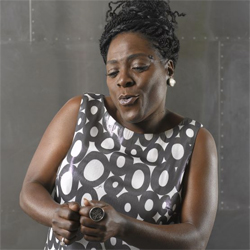 Sharon Jones
Everything about Sharon Jones is pure expression. The soul singer has been described as the female James Brown, but fans know her musicianship is beyond comparison. Lyrically, her songs are full of love stories gone wrong, hearts broken, and tough truths. Imagine the power of a narrator with Jones' soulful voice, paired with her resilience both on and off the stage. In 2015, the documentary Miss Sharon Jones! premiered, highlighting a battle with pancreatic cancer that's not over. What a gift it would be to see her spirit translated to the page.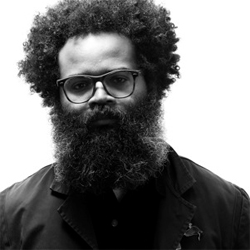 Kyp Malone
A great writer is often a great reader, and I have it on good authority that Kyp is both. Once upon a time, Kyp introduced me to the work of Eileen Myles, and for that I'm forever grateful. I'd kill for a couple of hours with his bookshelf. But beyond the fact that the man is a Reader, I can only imagine that fiction from Kyp would be dense, dark, avant garde, genre-defying, and gorgeous. (Photo by Eric Martin)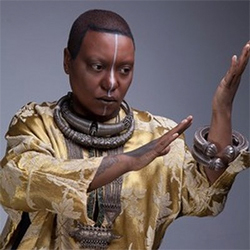 Meshell Ndegeocello
In the early 90s, Meshell came blasting out of the gate with her first hit record Plantation Lullabies, but it's her later work—dark, moody, political, romantic, multi-layered, textured and full of allusions—that gives me the sense she has stories to tell. Most of us met her with the song "If That's Your Boyfriend (He Wasn't Last Night)," not her finest lyrical work, but the later songs have evolved to present complex, political, heartbreaking narratives with spare sentences, rich emotion, and a profound understanding of the human condition. What I wouldn't give for a novel that transforms the force, rage, sadness, and empathy of "Leviticus: Faggot" into powerful fiction.
Erykah Badu
A short story collection from Ms. Badu would surely be experimental and unforgettable. Ever since her 1997 debut Baduizm, the world has been able to count on the singer and producer's funky R&B style—not to mention her unforgettable style off stage. As an artist, her innovation is constant and her statements are bold. As a fiction writer, it's easy to imagine that Badu would populate her stories with Texas women, political satire, minimalist seduction, and of course, Tyrone. (Photo by Graeme Mitchell)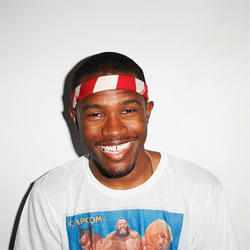 Frank Ocean
While I think that Frank Ocean would write a hell of a novel, or a killer short story collection, I'd like to state for the record that the whole world would like him to focus on finishing and releasing his next album before he puts pen to paper in any literary endeavor. In that sense, he's like the George R. R. Martin of the music world. My impatience aside, Ocean's brokenhearted cab rides, his tales of sex workers and addiction, his capacity to make us feel the visceral rage and reckless ennui of California kids with too much cash on hand, and his lyrical ability to inhabit other lives is the stuff that great fiction is made of.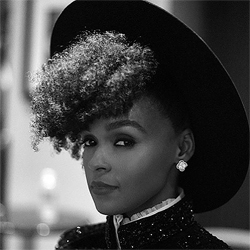 Janelle Monae
From the moment we first heard the story of Monae's android alter-ego Cindi Mayweather, it's been apparent that this electric lady could write a fantastic sci-fi novel. Think Octavia Butler meets David Bowie, with a clear political message to boot. Who wouldn't want to read about the Electric Phi Beta sorority kicking ass and taking names? Cindi Mayweather is ready for a whole series detailing the android revolt, and it would probably be the best dressed revolution sci-fi has ever seen. (Photo by Derrel Todd)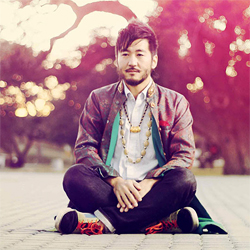 Kishi Bashi
A side project from Of Montreal's Kaoru Ishibashi, Kishi Bashi might not be as well known as some of the other entries on this list, but some of the greatest writers of all time wait for years before they get their due. Plus, he's a favorite of All Songs Considered. A quick listen to the song "Manchester" will reveal Kishi Bashi's potential for fiction. "I wrote me a book / I hid the last page / I didn't even look / I think I locked it in a cage / Wrote a novel / Cause everybody likes to read a novel." He gets it.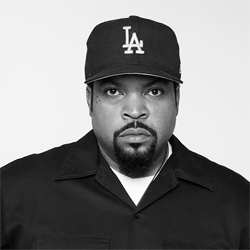 Ice Cube
Ice Cube's "It Was a Good Day" is already one of the great musical stories of our time. Taking us through a day living, loving, and being young in 1990s South Central Los Angeles, the song introduces a voice that's ripe for a novella. Surely this iconic good day could be stretched into a longer narrative, from breakfast to "two in the mornin'" Fatburger. Plus, maybe the nuance of fiction writing could redeem him from the past misogyny of his lyrics?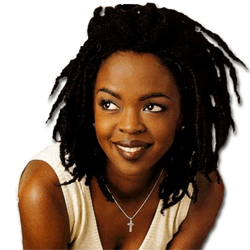 Lauryn Hill
Lauryn Hill is a legend in her own right. From her haunting debut with the Fugees, to her seminal award-winning solo album, The Miseducation of Lauryn Hill, she's stood out as a singer and rapper who is as talented as she is honest. If Hill ever tried her hand at novel writing, the result would be as layered and emotionally charged as her vocal stylings. Just imagine a narrator who could channel the heartache Hill brings to "Killing Me Softly," along with a cast of characters who are wise in the ways of Doo Wop (That Thing).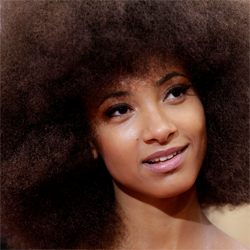 Esperanza Spalding
This young musical prodigy won a Grammy in 2011 for Best New Artist (beating out Justin Bieber and Drake, by the way). A seriously gifted jazz musician who plays bass and pens incredible songs, Spalding could certainly be trusted to bring class and experimentation to any genre. Plus, her most recent album, Emily's D+ Evolution, is inspired by a character that came to her in a dream, Emily being both her middle name and a hidden part of her personality. Such imaginative concepts would make for excellent fiction, probably in the vein of Karen Joy Fowler or Zadie Smith.
Feature photo by Ellis Parrinder.
---