Ten Great Books With "What if?" Moments
Featuring Britt Bennett, Julio Cortázar, and More
When I was working as a police officer, I met an addict who was living on the streets. She was exactly the same age as I was, almost to the day. We'd grown up around Oxford, gone to university the same year; we'd both taken French, we both spent time in Paris. At twenty, our near-parallel lives had diverged and three years later we couldn't have been more different. It was a stark reminder of life's crossroads: those moments where choice or chance has the power to change your future.
Given how frequently we encounter such crossroads in our lives, I imagine I'm not the only one with an unhealthy obsession with the late-90s movie, Sliding Doors. Here, it is the eponymous doors that represent the crossroads for Gwyneth Paltrow's character, Helen. Catch the train, and she'll find her husband in bed with another woman; miss it, and she'll continue in blissful ignorance of his infidelity.
It's a brilliant movie, but as a writer and lifelong reader, I look to novels to feed my obsessions. Here are ten of the best books with "what if?" moments.
*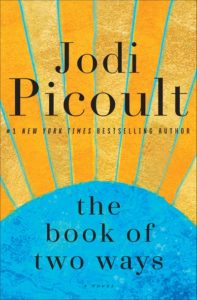 Jodi Picoult, The Book of Two Ways 
(Ballantine Books)
Faced with an imminent plane crash, Dawn's life flashes before her mind. Should she continue on the path she was following before the crash, or return to a life she abandoned years previously?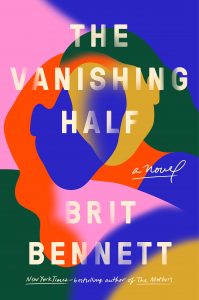 Brit Bennett, The Vanishing Half
(Riverhead Books)
Identical twins Stella and Desiree are so light-skinned they could pass for white. Stella does just that, while her sister embraces her black roots. A thought-provoking look at identity and racial politics.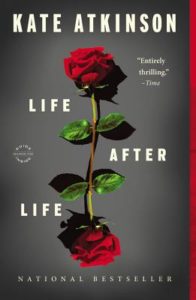 Kate Atkinson, Life After Life
(Back Bay Books)
Ursula's lives are infinite, but each makes its mark in the world. Set against the backdrop of both world wars, Atkinson examples how fate and choice—sometimes as seemingly insignificant as whether Ursula cuts across the fields or not—have the power to change the future.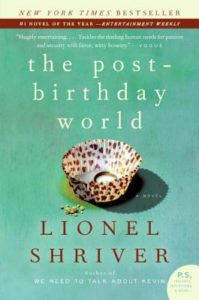 Lionel Shriver, The Post Birthday World
(Harper Perennial)
Children's book illustrator Irina leads a settled life with her partner Lawrence, until a night of temptation changes her world. To kiss or not to kiss snooker champion Ramsey Acton? That is the question, but what is the answer; and how do the consequences play out?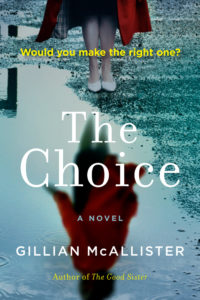 Gillian McAllister, The Choice
(G.P. Putnam's Sons)
If you were responsible for someone's death, would you hold up your hands or go on the run? That's the dilemma in McAllister's domestic suspense, cleverly separated into "conceal" and "reveal" timelines.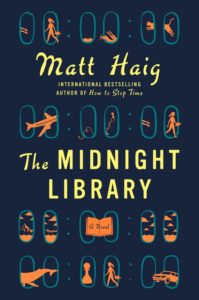 Matt Haig, The Midnight Library
(Viking)
The eponymous library in Haig's latest novel provides protagonist Nora Seed with the chance to change her life. Each library book represents a life she could have had, had she made a different choice. Poignant and uplifting.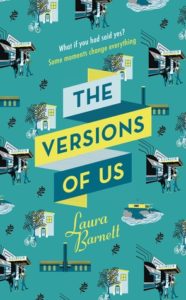 Laura Barnett, The Versions of Us
(Mariner Books)
Not two possible outcomes in this love story, but three, charting the romance between Eva and Jim. In one version, they fall in love at university. In another, they just miss each other. In the third—well, I won't spoil it…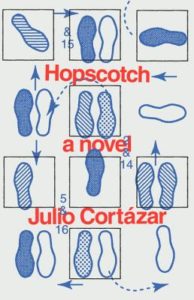 Julio Cortázar, Hopscotch
(Pantheon)
Published more than 50 years ago, Cortázar's experimental novel comes with a set of instructions. Read the chapters consecutively, from one to 56… then skip the remaining 99. Or begin at chapter 73, before following a set list of chapter numbers, jumping back and forth within the pages. "In its own way," the author says, "this book consists of many books."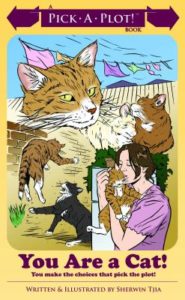 Sherwin Tjia, You Are a Cat!
(Conundrum Press)
If you're after something a little less intense, Tjia's Pick a Plot interactive graphic novel series includes this darkly satirical—and strictly for grown-ups—spin on children's Choose Your Own Adventure books.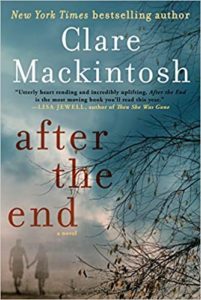 Clare Mackintosh, After the End
(G.P. Putnam's Sons)
You can't enjoy a lifetime obsession with "what if?" stories, without penning your own, right? In my novel After the End, Max and Pip each want a different future for their critically ill son. What if they could have both? An emotional but ultimately uplifting look at love, parenthood, and the road not taken.
If I've missed an alternate reality novel you think I'd love, do let me know—I'd love to read it. In writing my own (itself inspired by a real-life pivotal moment) I learned that what matters isn't the path you pick, but how you travel it. With the right mindset, that road can be bumpy and full of potholes, or smooth cruising all the way to the life you want to lead.
---