Ten Books to Help Understand the Conflicts in South Sudan and Ethiopia
Caroline Kurtz Recommends Maaza Mengiste, Asfa-Wossen Asserate, Dinaw Mengestu, and More
The first home I remember well sat on the edge of a remote escarpment in mountainous Ethiopia. Ethiopians there accepted me, bemused and curious about my strange hair that had been bleached by the tropical highland sun. When I returned to the US, I spoke as a native, but I shared almost no cultural experiences with my peers—another kind of stranger.
As I began writing about my two worlds, early readers virtually clapped their hands over their ears at passages of history—"You sound like my fifth-grade social studies teacher!" Later in the process, when they thanked me for opening Ethiopia and South Sudan to them, I felt my worlds integrate. My first memoir, A Road Called Down on Both Sides: Growing up in Ethiopia and America, weaves my story—of living in almost in the same house, during four of Ethiopia's revolutions—with the story of Ethiopia, as they are woven in my heart. I later spent four years in Nairobi, traveling in and out of civil war-torn South Sudan for women's development and peace work. In my second memoir, Today is Tomorrow, I tell that story.
Stories like those in this list are not easy to read; but they allow the global family to understand the suffering, the heroism, and the hope buried deep in the hearts of people born to two troubled lands. History, swallowed neat, can taste bitter, while story—which recognizes the emotional experience of events—sweetens what would otherwise be indigestible. And the best writers of history find the story, find the universality, find the humans, and recount history in such a way that we can taste it.
*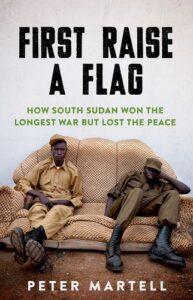 Peter Martell, First Raise a Flag: How South Sudan Won the War but Lost the Peace
(Oxford University Press)
Martell, a British reporter, haunts the dusty tracks of Juba, the town that would become South Sudan's new capital, on his motorbike, drinking beer in decrepit bars that whine with mosquitoes. He interviews women, warlords, and the rogue Mossad fighters who trained Sudanese guerrillas; he watches the ecstatic celebrations as the flag is raised over the world's newest nation in 2011. He was still there when, three years later, the nation born out of the world's longest civil war erupted into a bloodbath more horrifying than any that came before. Martell writes of violence with a voice full of sad compassion, contextualizing recent atrocities with his research into the horrifying slave trade that broke into South Sudan through the world's largest swamp in the 1830s.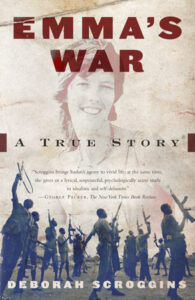 Deborah Scroggins, Emma's War
(Vintage)
The British banned the Sudanese slave trade in the 1890s, but their machinations in the protectorate of Anglo-Egyptian Sudan exacerbated the trauma that had been endured by Southerners. When Britain liberated Sudan in 1956, it acted not out of goodness but to distance itself from the violence it  saw coming. Three years later, African peoples of the south united against the oppression of Arab Africans in Khartoum and began the world's longest civil war. Southerners had a common enemy, but unity in the multi-ethnic South Sudan Liberation Army couldn't hold. Too much violence had passed between Southerners—including the years when Turks and Egyptians sent armies of slaves south again to capture and enslave their neighbors. Mutiny in 1991 unleashed fighting bloodier than civil war with the Khartoum government. Emma's War focusses on this history and on Nuer warlord and mutineer Riek Machar and his British, polygamous second wife. A heartbreaking read, it is both history and story, and it is essential to understanding the buildup and aftermath of Sudan's second outbreak of war-within-a-war.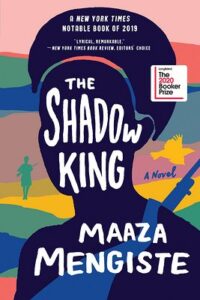 Maaza Mengiste, The Shadow King
(W.W. Norton)
Ethiopia repulsed the Italians' first attempt to invade in the 1890s, an event that shocked Europe and caused riots in Italian cities. Italy's shame set up Mussolini for the viciousness of his invasion in 1935. The Shadow King, by Maaza Mengiste is a blood-curdling and lyrical historical novel. A Greek chorus warns and encourages Ethiopian patriots as they fight Italian soldiers. The women protagonists on the front lines live under the brutality of both Ethiopian and Italian patriarchy. They suffer. They try to destroy each other. They make an uneasy peace. There are no heroes (I use the male noun advisedly) in this book, but there are humans. It is an exhilarating and horrifying read; we lay it aside, in the end, with deep respect for the human spirit.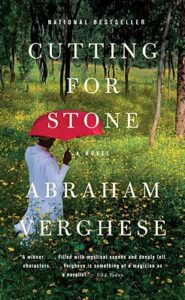 Abraham Verghese, Cutting for Stone
(Vintage)
When His Majesty Haile Selassie appeared before the League of Nations to appeal for assistance against Mussolini, he mesmerized a generation of Americans. The same world that had admired the emperor was shocked by his ignominious fall from power as a dictatorship in the guise of Communism rose. Cutting for Stone brings the sights, smells, and sounds of Ethiopia to vivid life and sets the end of the Solomonic dynasty in Ethiopia into a story.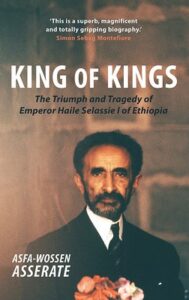 Asfa-Wossen Asserate, King of Kings: The Triumph and Tragedy of Emperor Haile Selassie I of Ethiopia
(Haus Pub)
King of Kings is a balanced and clear-eyed account of the life of an African leader by an African historian, for those who love biography. The author—the emperor's great nephew—enriches his deeply researched story of Haile Selassie's life with personal memories. He neither reveres nor excoriates the autocrat who believed to the end of his life that he was "elect of God."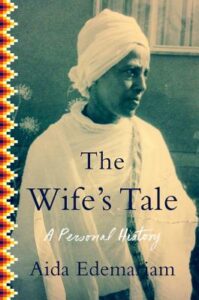 Aida Edemariam, The Wife's Tale: A Personal History
(Harper Perennial)
In The Wife's Tale, the German journalist Aida Edemariam melds her voice with that of her Ethiopian grandmother in what must be called memoir. Etemegnu, married at age eight to a man 20 years her senior, was a mother by age 15. She lived to be almost 100. Her unique view as a woman and mother gives a new lens through which to view the 20th-century history of Ethiopia. It's a marvelous read, told lovingly.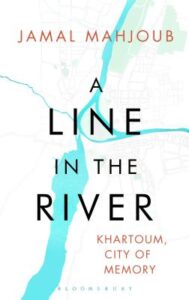 Jamal Mahjoub, A Line in the River: Khartoum, City of Memory
(Bloomsbury)
The title of A Line in the River refers to where the Blue Nile, rich with silt from the fertile highlands of Ethiopia, meets the chalky waters of the White Nile in what poet Musab Al-Sawi calls a lover's embrace. Mahjoub was raised in the embrace of a settled family, a busy neighborhood, and a vibrant city—Khartoum. His family fled to England after the military coup of 1989. When he returned as an adult, he found the beautiful riverine city a dusty, half-abandoned place. The book is full of tender nostalgia for a place and time destroyed by greed, violence, and religious extremism. Both books are written with the tenderness of immigrants who find themselves in the West, opening the treasure box of their African heritage.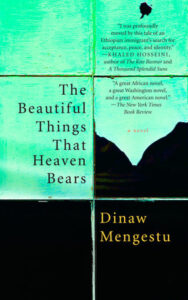 Dinaw Mengestu, The Beautiful Things That Heaven Bears
(Riverhead Books)
The Beautiful Things That Heaven Bears, set in Washington, D.C., is an immigrant story set this time in the new home. The author compassionately renders Africans as strangers in a strange land—safe now from revolutions, but unable to bring coherence to their identities.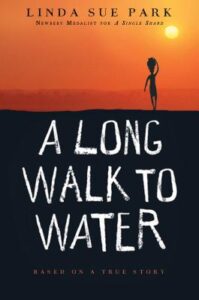 Linda Sue Park, A Long Walk to Water: Based on a True Story
(Clarion Books) 
Well-researched and deeply human, stories for young people can show the faces of individuals in what can seem like featureless floods in a storm. A Long Walk to Water by Linda Sue Park weaves the true story of Salva Dut, a Dinka boy who walked out of war and loss, together with that of a Nuer girl who carries water for her family in South Sudan.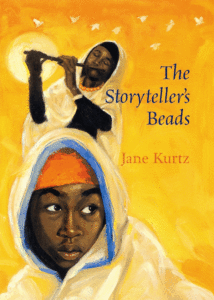 Jane Kurtz, The Storyteller's Beads
(Gulliver Books)
The Storyteller's Beads by my sister Jane Kurtz is a novel about two girls fleeing violence and famine in Northern Ethiopia as part of the migration of Beta Israel, Ethiopian Jews, during the Communist years.
___________________________________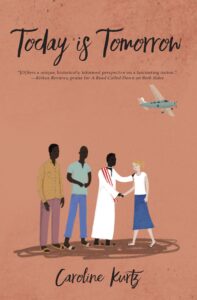 Today is Tomorrow by Caroline Kurtz is available from Catalyst Press. Copyright © 2022.
---