Love, for all its infinite variety, has not changed so very much over the centuries. From ecstasy to anguish, it is a universal experience that has been expressed countless times in the great love stories and poetry.
Recently, I have had the pleasure of sorting through loves both ancient and modern for the curation of a new catalogue of rare books on the very subject, on behalf of London rare-bookseller Peter Harrington.
Amours ancient as the Song of Solomon are as heart-quickening today as they were a millennia ago, while authors' own tangled love-lives are no less captivating. Take Ian Fleming's letters documenting a tempestuous early love affair, or a book inscribed by Lytton Strachey to "Bunny" Garnett, unfolding a more-than-usually complicated Bloomsbury love-polygon.
The catalogue was planned with Valentine's Day in mind, and as well as featuring a range of lovers' delights, it contains many items relating to the curious history of the day itself—charting the development of this famous festival of lovers and its long association with literature and poetry.
After a difficult year, with people kept apart for too long, this selection celebrates that which has always connected us, and will help in bringing us back together again. Harking back to the gestures of lovers past might inspire the authentic Valentine's gesture you never knew you needed.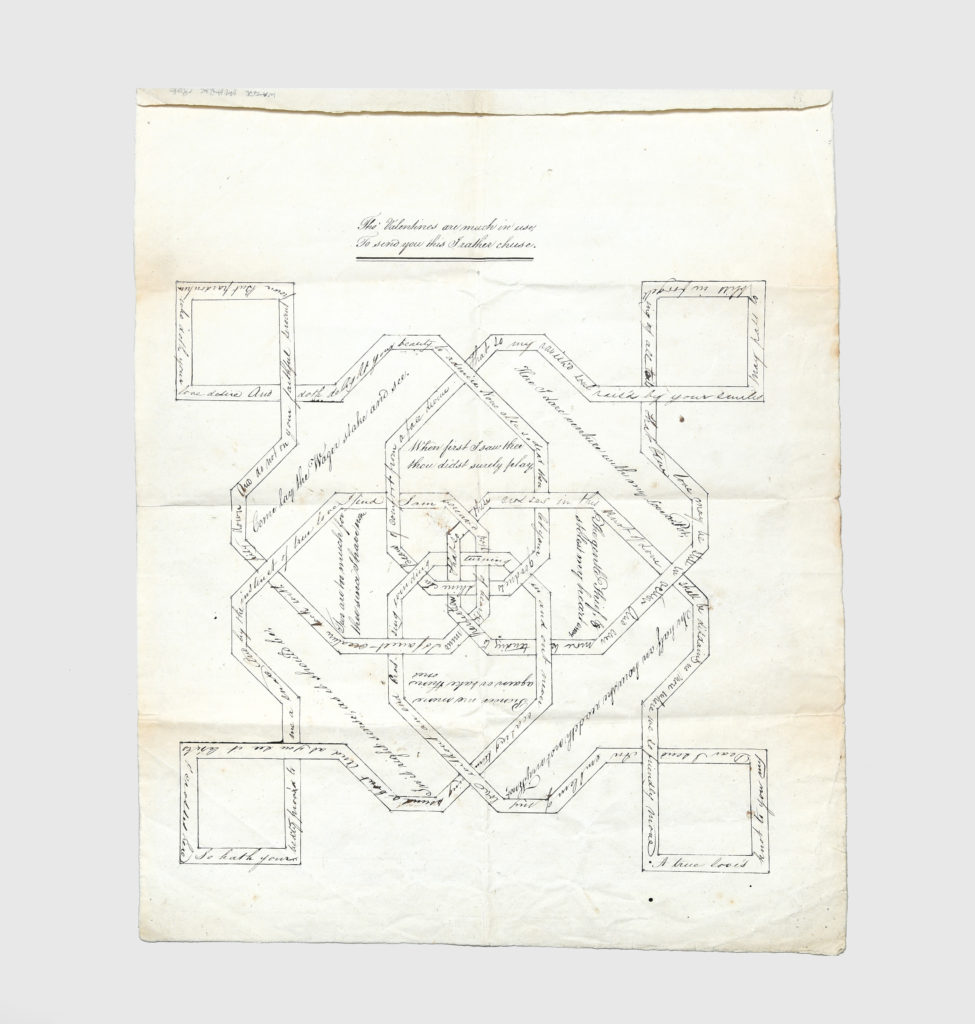 A True Lovers Knot (Undated, after 1806)
An ingenious riddle of a love poem, the "True Lover's Knot" was designed to be rotated so the reader could enter or leave the text at any point, the words twisting through a maze of linear bands to create both a love letter and an intricate work of art. Popular in the late 18th and early 19th century, such poems were part of a long tradition of exchanging handmade tokens or letters for Valentine's Day that predated mass-produced Valentine's cards.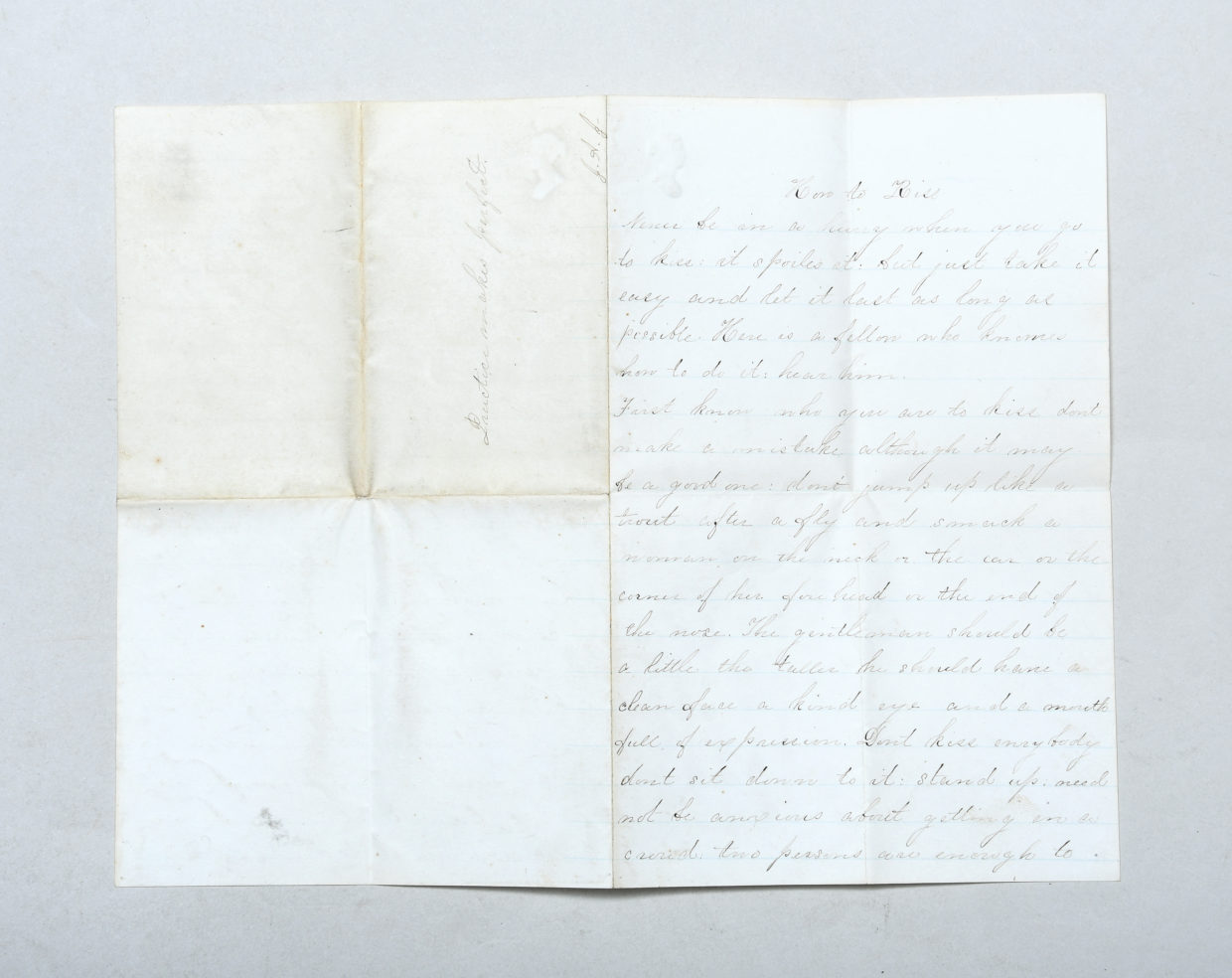 How to Kiss (Undated, mid-19th century)
A delightful memento of the amatory arts in mid-19th century America, this is an early copy of a humorous article for men on the art of kissing. The piece opens by describing the technique of kissing, offering some tips on how the reader might improve his performance, and concluding with the bliss that a properly performed kiss can elicit. Our amorous copyist inscribes the front of his instructions with the words "Practice makes perfect."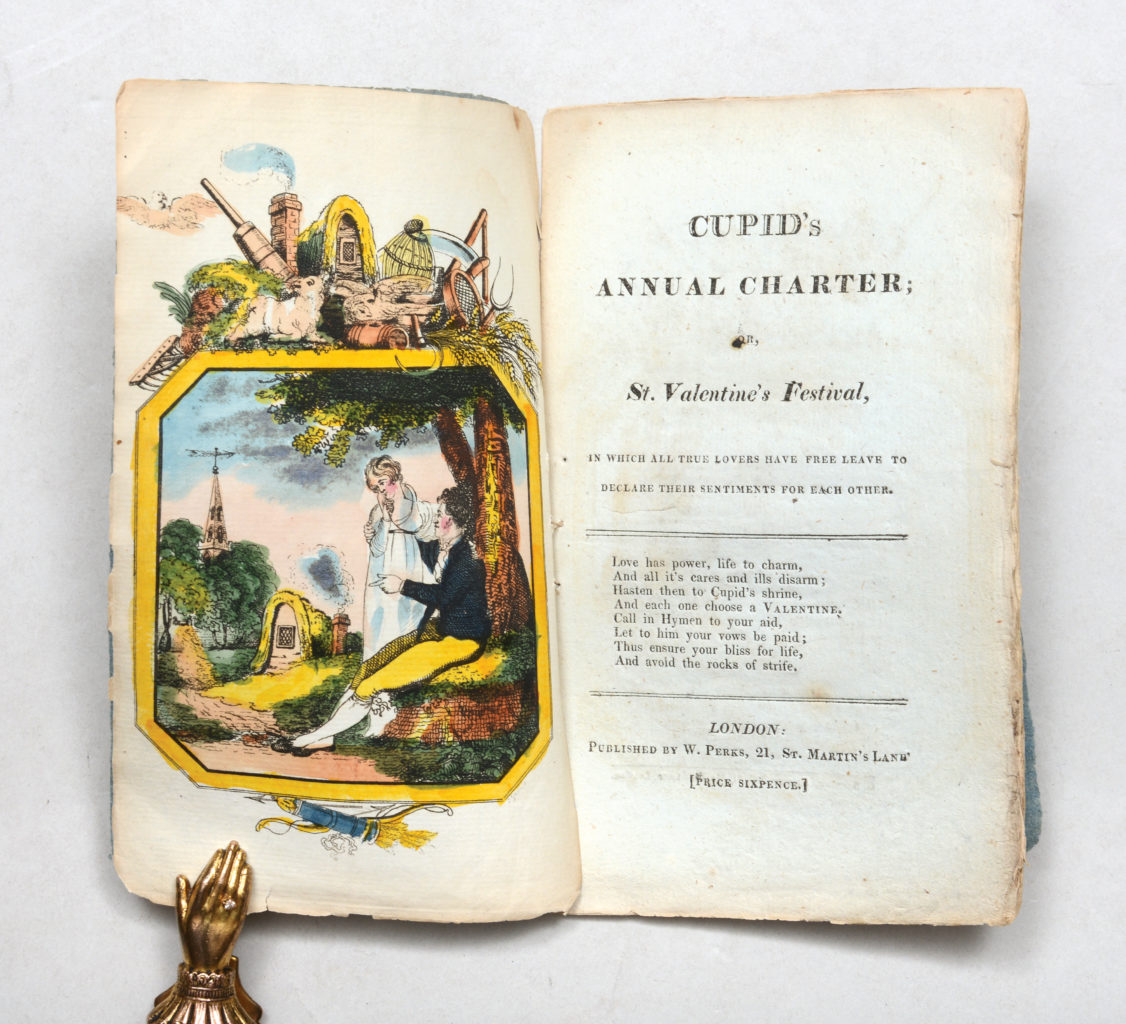 Cupid's Annual Charter (Early 19th century)
A prime example of a "valentine writer" from the early 19th century, this was a popular holiday booklet published to provide aspiring poets with ready-made verses, serious and comical, for use on St Valentine's Day. Valentine writers were a genre of chapbook prevalent from the late 18th century onwards, shadowing the transformation of Valentine's Day into a commercial celebration.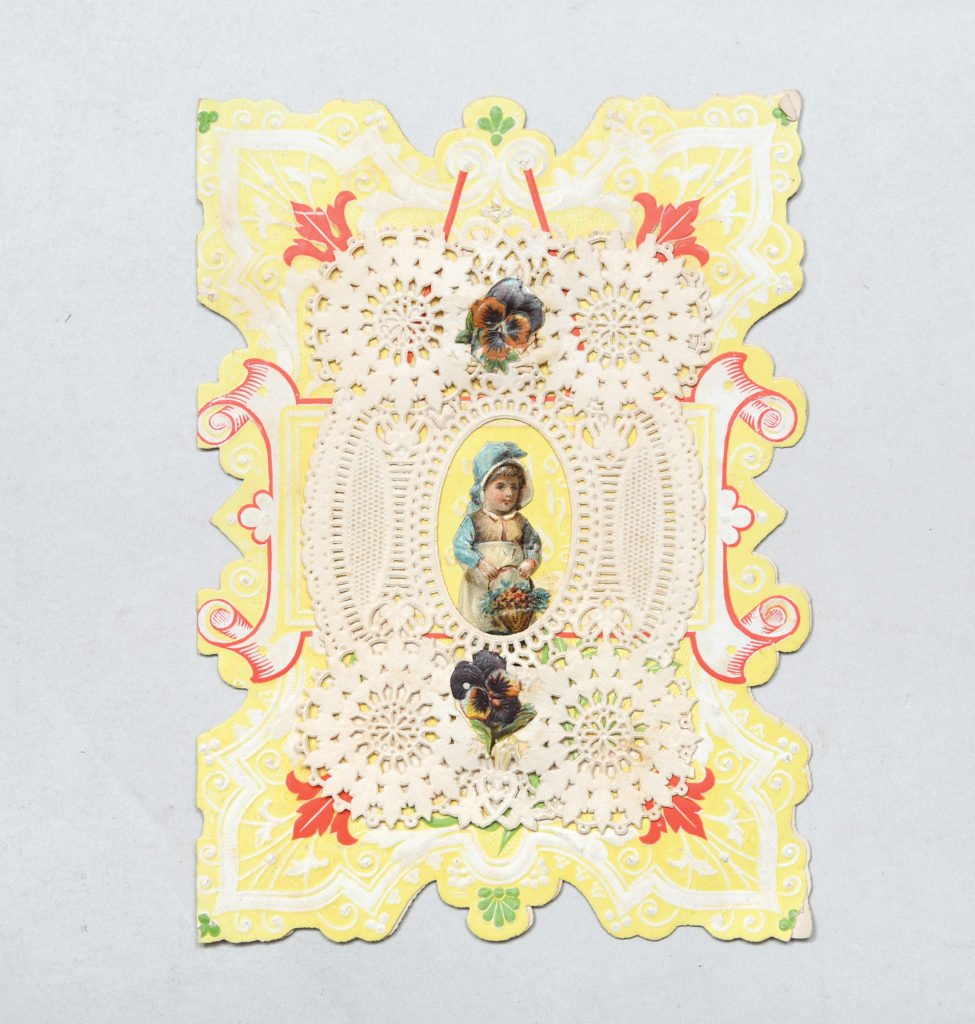 Collection of poetic Valentine's Day cards (Late 19th century, USA)
The Valentine's card phenomenon can be credited to two key competitors, Esther Howland and George Whitney. Howland popularized the use of lace, flowers and colored paper in cards, while Whitney introduced the idea of printing a poetic verse inside. Whitney outsourced production to Europe, where developments in printing had progressed faster than in America, lowering the cost and allowing affordable cards to flood the market. These are early examples by George Whitney, precursors of the Valentine's cards we give today.