Really big book news! Frida Kahlo. The Complete Paintings, a really big book that includes all of the artist's 152 paintings, as well as pages from her personal diary, letters, photos, and an illustrated biography, is coming in September. According to the book's publisher, Tashen, it represents "the most extensive study of her work and life to date." Among the paintings are those from private collections "that are difficult to access for the general public and even reproduces works that were previously lost or have not been exhibited for more than 80 years."
At 624 pages, the book weighs a hefty almost-12 pounds and costs $200, but to me it's the single, mid-title period that really lets you know it means business. Frida Kahlo[.] is a complete sentence!
Unsurprisingly, images of the book are stunning.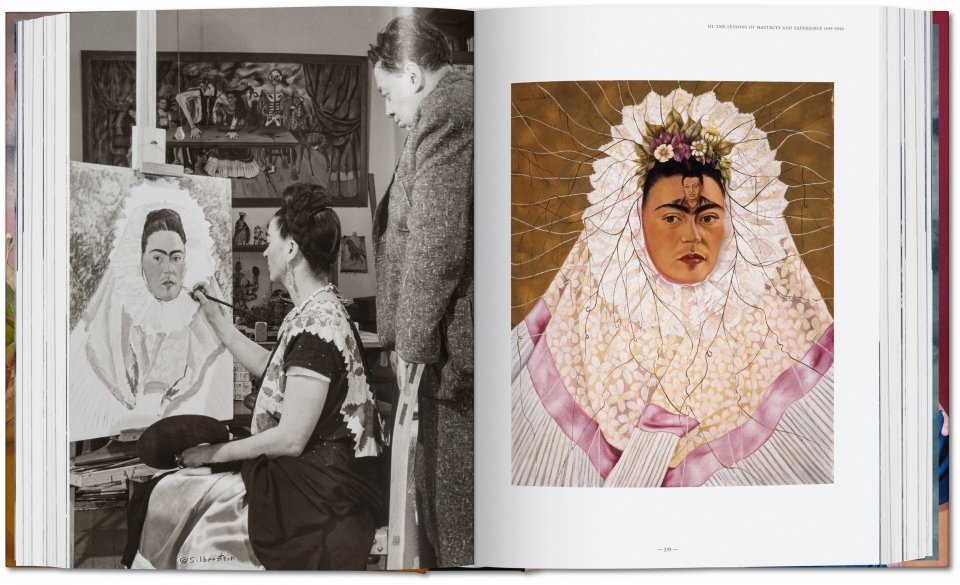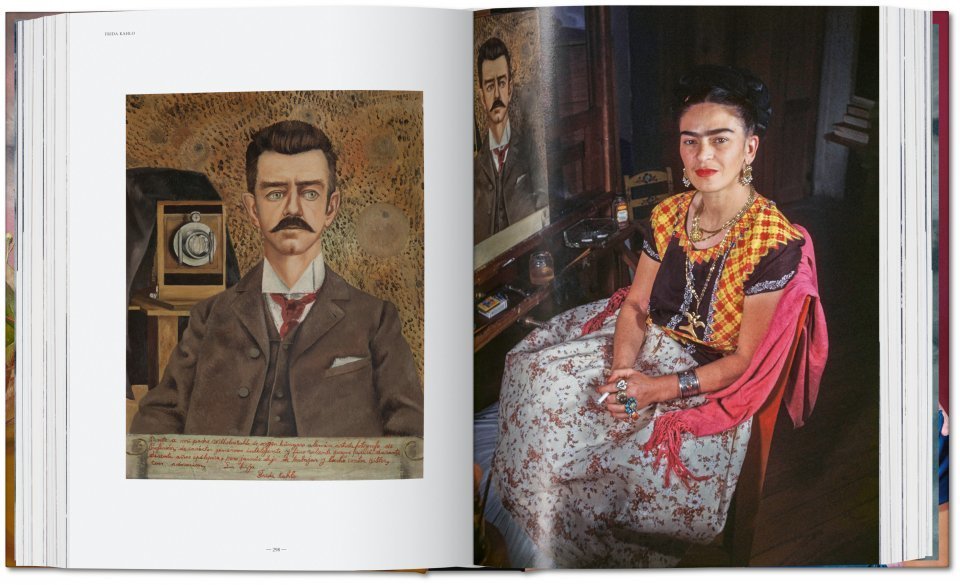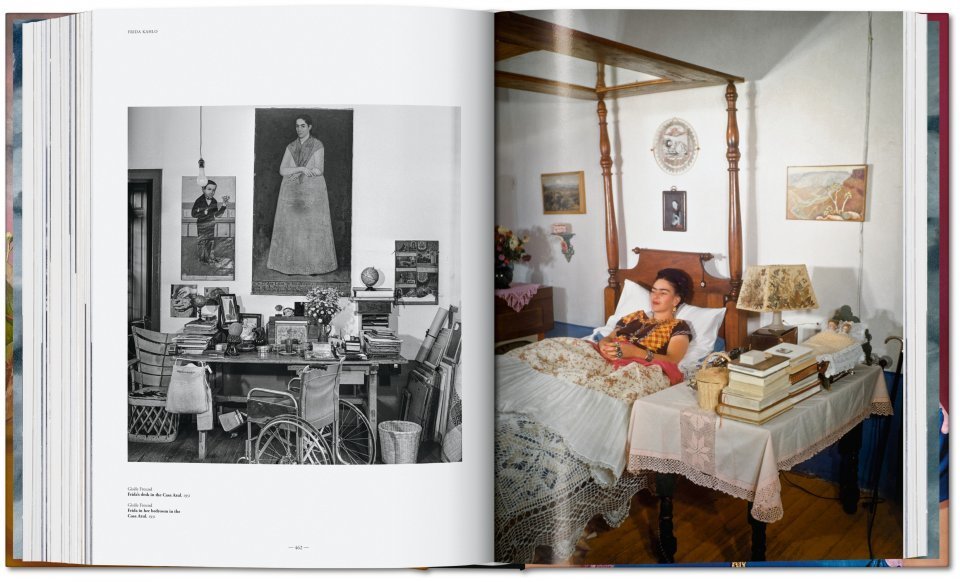 Frida Kahlo. Bed desk icon[.]
[h/t Colossal]