I started writing this post as a counterpoint to the "describe your favorite book in the most boring way possible" trend. It was meant to be something along the lines of "describe a plotless book in the most exciting way possible." But more I thought about the books below, initially attempting to poke some good-spirited fun at their plotlessness, the more I wondered whether they might actually be good prototypes for the yet-to-be-seen "coronavirus novel."
No one knows what work of fiction some future critics will crown as the definitive post-pandemic book, but perhaps it will involve a "plotless" story whose characters deal with lethargy and over-stimulation, listlessness and restlessness, boredom and manic energy. Maybe it will be a book about not much at all, and everything at once. Maybe it will be a little bit like these books.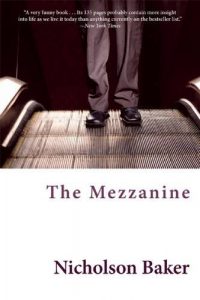 The Mezzanine by Nicholson Baker (1988)
Startled by an unlikely occurrence—both shoelaces breaking at the same time—a young office worker is accosted with random thoughts. He struggles to decide whether he is more adult than child as he ascends an escalator to get to work—and, um, higher knowledge of himself.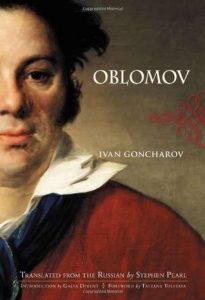 Oblomov by Ivan Goncharov (1859)
The ultimate example of delayed gratification for the reader: a talented young nobleman, so tortured with doubt and indecision, and scarred by the luxuriousness of his childhood, decides to sleep and conduct almost all of his business from bed. A story with renewed, universal relevance.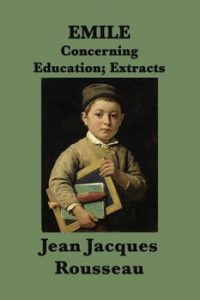 Emile, or On Education by Jean-Jacques Rousseau (1762)
Babies are almost unintentionally suffocated in their swaddling clothes. The surviving children play outside. They develop a trade. In passages that shock Europe, Rousseau imagines a generation of young people who don't submit blindly to authority. The prototypical student, Emile, meets a woman he falls in love with, leaves her to think and travel, comes back.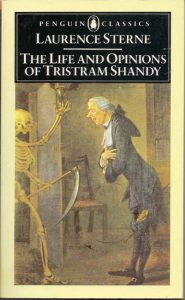 The Life and Opinions of Tristram Shandy by Laurence Sterne (1759)
Tristram Shandy is accidentally circumcised as a baby, his nose is flattened, he is given the wrong name and encounters a falling window sash. Tristram's uncle, Toby, takes a bad hit in the groin and takes four years to recuperate. A story of minor, dramatic occurrences.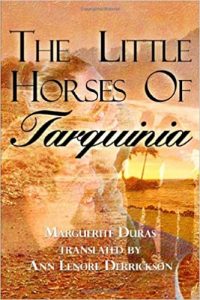 The Little Horses of Tarquinia by Marguerite Duras (1953)
Five Parisians spend a few days at an awful Italian beach resort where there is nothing to do but drink Camparis and daydream about trysts. They decide that their boredom goes hand-in-hand with their ability to love.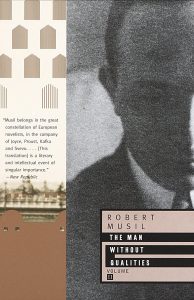 The Man Without Qualities by Robert Musil (1943)
A nearly 2,000-page manuscript that was unfinished at the time of the author's death. A 32-year-old mathematician does not interact with the world around him. No philosophies or morals guide him. He is "vanilla." Ulrich, like his country Austria at the time, should have been more engaged with the world than he was. Ulrich and his sister do eventually fall in love, though, so there's that.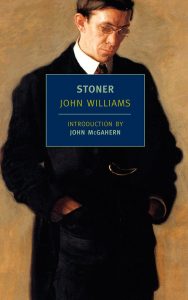 Stoner by John Williams (1965)
An unloved English professor in a small-town university lives and dies without much fuss from those who knew him. Before he dies, Stoner's wife sabotages his relationship with his daughter. Ouch. Unfit for the brutal world beyond the academy, Stoner takes refuge in an indifferent one.