'Some People Only Know Feminist Bookstores from Portlandia.'
Interview with a Bookstore: Mississippi's Violet Valley
Violet Valley Bookstore is a queer, feminist bookstore located in Water Valley, Mississippi. Jaime Harker, who is also an English professor at University of Mississippi in Oxford, opened the store earlier this year.
What's your favorite section of the store?
It's hard for me to narrow it down. I love the LGBTQ/feminist section, which feels like the heart of the bookstore to me. But I also love the two easy chairs in the front. It's a small space (only 400 square feet), but it still is a place one can sit and read. The children of the business-owner next door regularly show up, grab a book, and settle in.
What would you say is your bookstore's specialty?
It is a queer feminist bookstore; we have a good selection of both feminist texts and LGBTQ texts, thanks largely to donations from publishers and book lovers, and our kickstarter supporters. It is a nonprofit and over 90 percent of the books are donated, so we have a little of everything.
Article continues after advertisement
Do you have bookstore pets or animal regulars?
For now, we are only open two days a week, so there are no bookstore cats yet. We do have folks stop by with their dogs, and that is always a delight. One is a greyhound, the other a Great Dane.
What's your favorite book to handsell?
My current obsession right now is Ali Smith, so I am always pleased when I see someone who likes formal experimentation and a sense of humor. In general, though, I like to see which authors they like and then pair them up with new authors in a similar vein. Matching a book to a particular customer's interest is always my favorite part of a bookstore.
If you had infinite space what would you add?
We have only been open five months, so this is rather presumptuous, but I would love to have a press in the back, doing reprints of queer Southern writers.
Who's your favorite regular?
There was the five-year-old daughter of the owner of a thrift store on the next block who would come in, find some books, walk to the front, and hand me a five-dollar bill over the counter with a beatific smile. She wasn't totally clear on the concept of sales tax, but I usually covered it for her.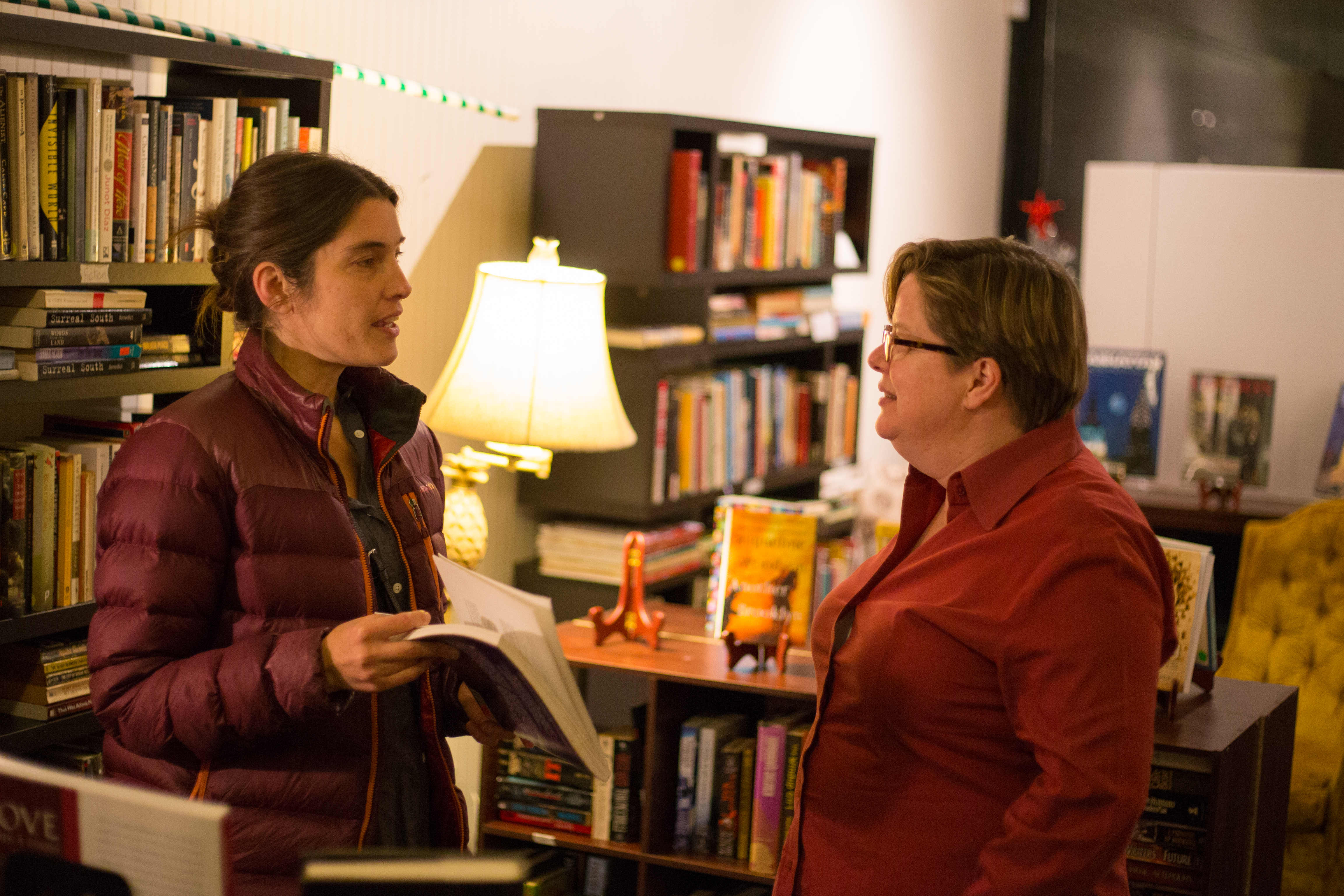 What's the craziest situation you've ever had to deal with in the store?
When we had our grand opening, we had poets from Oxford come and read. We all stood close together in the store to hear, and before the end, a patron got groggy and almost passed out. We had to call an ambulance, and the reading ended with a whimper. Luckily, he turned out to be okay (a combination of too much drink and too much heat), but it was rather dramatic. Someone came in the next day and said, "I heard it was packed and someone passed out. You know it's a good party when you have to call an ambulance."
What's been the biggest surprise about running a bookstore?
I was surprised about how excited people were. Lots of young folks have never been to a gay or feminist bookstore; they only know them from Portlandia. I still see folks come in taking photos and jumping up and down with excitement.
What's your favorite display?
I think our displays are still a work in progress, but my favorite was our intern's window display for March, which she titled "women's HERstory month."
What's the book you want to bring back into print? Your most-requested out of print book?
That is same book: Hubert Creekmore's The Welcome. Hubert Creekmore grew up in Water Valley (where my bookstore is). He moved to New York, worked for New Directions, and published novels and poetry, including The Welcome, which was set in Water Valley and focused on two men who had a relationship; one married a woman, the other went to New York and then returned. It was one of dozens of gay "problem" novels that were released in the 1940s. People are always asking me if I can find a used copy, but they are really rare. I would love to see it back in print.
What's your message to Amazon (and Amazon customers)?
You can find any book pretty easily if you know what you are looking for, but bookstores, especially used bookstores, are not just places to find books; they are places to discover books. The pleasure of browsing, and discussing books with people who love them and read widely, is remarkable, but you have to slow down and be open to new possibilities.
How do you use the bookstore to build community?
The bookstore creates a space for LGBTQ and feminist folks, especially young folks, to feel included and safe. We are still experimenting with the means, but we hope to sponsor Saturday storytime for kids, book clubs, readings, and other events.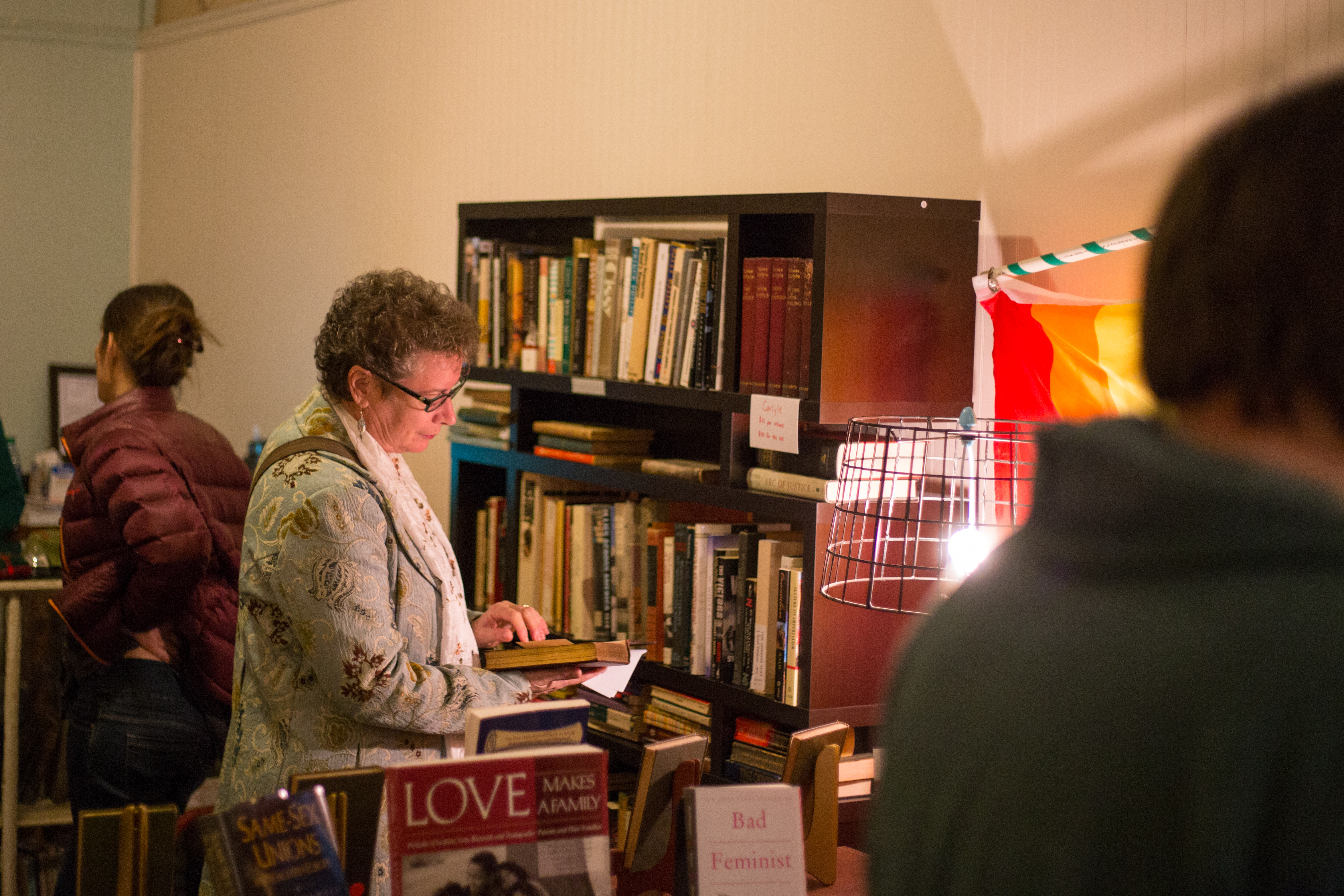 Have you felt any shift in what it means to be a bookseller under the Trump administration?
We opened after the 2016 election, so we don't really have anything to compare it to. For me, that was the motivation to open the bookstore now, even though I am still working full-time at a university and it really doesn't make sense in any pratical way.
What's your favorite thing to sell at the bookstore that's not a book?
I am always pleased when people buy Violet Valley Bookstore t-shirts and wear them around the community. There is a chef in town who wears his when he does tastings at the restaurant.
What's a children's book that made you cry/that you think all adults should read?
I loved the Moomin books as a kid, and I delighted when I discovered that Tove Jansson also wrote adult novels. Something about those queer creatures gave me a sense of possibility. I love the classics—Anne of Green Gables, Little Women, really anything with bookish girls.
What's a bestseller that could only be big in your town?
I'm not sure we're big enough to have a bestseller, but I have sold multiple copies of John Howard's classic history of queer Mississippi, Men Like That, and Kelly Hogan's history of feminist bookstore, The Feminist Bookstore Movement. Both are academic books, but something about a queer feminist bookstore in a small Mississippi town makes visitors want to know more, and I direct them to broader studies of both queer Southern life and feminist bookstores. 

Violet Valley shelf-talkers:

From Ellis Starkley
Ellis Starkey has been with Violet Valley Bookstore since its inception last year. They are now using their previous bookselling experience to keep the shelves freshly stocked and Insta-worthy.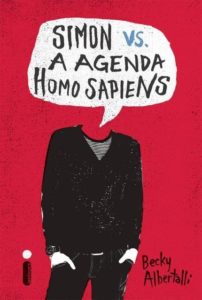 Becky Albertalli, Simon vs. the Homo Sapien Agenda
Too often, queer stories end in tragedy. The younger the protagonist, the more heart-wrenching their spiral into social obscurity and loss becomes. Albertalli gives homage to the history of queer literature while sidestepping the associated tropes with a deft hand and an open heart. Simon Spier is guaranteed to tug on your heartstrings, to give you equal parts anxiety and joy, and to introduce you to a microcosm of friendship that invites you to join.
John Howard, Men Like That: A Southern Queer History
Having lived in Mississippi all my life, I thought I knew everything about the oppressive mood the state can produce, and how hard it is to create space for tolerance, much less acceptance. Turns out, I knew next to nothing about the history of queer relations and culture in my home state. John Howard breaks his research into spaces, both permanent and transitory, where alternative culture has long existed alongside the traditional image of southern life. An essential read for all Southerners.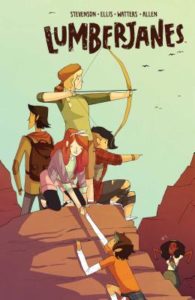 Noelle Stevenson and Grace Ellis, Lumberjanes
This all-ages comic series is a joyride of female friendship, nature activities, and magic. Stevenson's writing is hilarious without ever punching down, sweet without too much of the ooey-gooey stuff, and may even teach you a few survival tips. At Miss Qiunzella Thiskwin Penniquiqul Thistle Crumpet's Camp for Hardcore Lady Types, one thing matters above all: Friendship to the MAX!
__________________________________
From Sheffield Spence
Sheffield Spence is a graduating English major who interned at the bookstore spring semester. She will be getting her Master's degree at the University of Arkansa in the fall.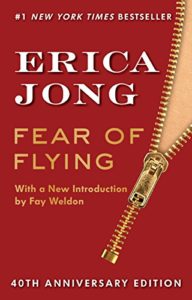 Erica Jong, Fear of Flying
Erica Jong's novel grips its reader from the very first page. A wild and daring novel, Fear of Flying depicts a young writer who decides to confront marriage and all of its aspects whilst on a trip to Europe with her husband. Sigmund Freud, British lovers, and sexcapades? All included in this book. Isadora's character challenges traditional gender roles and what it means to be a woman, all the while defining herself through the men that she associates herself with. This novel is cunning, witty, and pleasantly contradictory.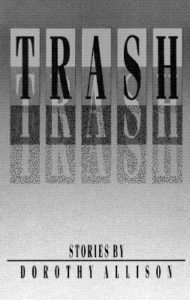 Dorothy Allison, Trash
Dorothy Allison's Trash is a poetic masterpiece. The short stories depict themes of sexual abuse, feminism, heartbreak, and lesbian sexuality. Allison's compilation of short stories invites the reader to place oneself into the middle of these stories and experience the emotions as they come. The southern feel of the writing is charming and familiar to anyone who grew up below the Mason Dixon line.
Meg-John Barker and Julia Scheele, Queer: A Graphic History
This is a great introductory book to anyone interested in looking into becoming more familiar with queer theory. The fact that it is a graphic novel allows for more accessibility as well. From understanding what "queer" means to Judith Butler's theory on gender, this graphic novel encompasses many different aspects of queer history and how it is framed today. A great coffee table book and/or gift for a friend!
---