In March, when it became clear that we were all going to be in quarantine for a long while, I thought maybe I'd use the time to become an extremely well-rounded and productive person. Maybe I'd get really into running and read every single New Yorker issue gathering dust on my nightstand. Maybe I'd finally be able to keep up with the books I continue to tack onto my TBR pile. Alas. Such was not the case. I did, however, consume a massive amount of TV. And in an attempt to make those hours count, I am hoping you, dear reader, also consumed a massive amount of TV and are now looking to get out of your reading slump. Fear not! Here's what you should read next based on the shows and movies you loved this Marchtober.
*
TELEVISION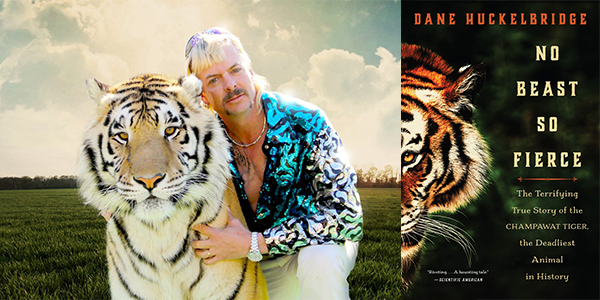 Tiger King → No Beast So Fierce
Was it the tigers you came for or the larger-than-life characters? Either way, Dane Hucklebridge's No Beast So Fierce will grab your attention. Let me set the scene: The year is 1900. The place is Nepal. One tiger has claimed an astonishing 436 human lives. (ONE TIGER! 436 LIVES!!) This is the story of the "Champawat Man-Eater," the deadliest animal in history and the hunter that was hired to track her down. With nearly as many plot twists as Tiger King (the experienced hunter becomes a celebrated conservationist?), this true account will take you on your next armchair adventure. (And when you're done with that, I would also recommend checking out Robert Hough's The Final Confession of Mabel Stark, the wild biography of a—wait for it—Ringling Brothers Barnum & Bailey tiger trainer.)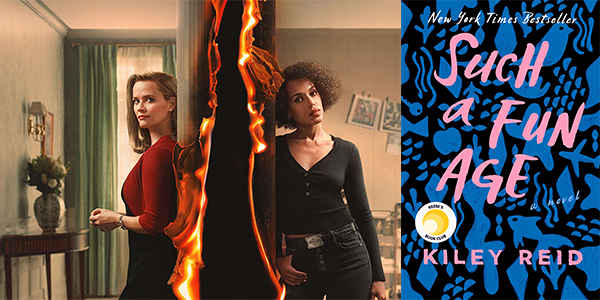 Little Fires Everywhere → Such a Fun Age
If you loved watching Littles Fires Everywhere (and also read Celeste Ng's novel of the same name that the show was based on), might I recommend to you Kiley Reid's Such a Fun Age? It all starts when a young black woman is in a bougie supermarket with the kid she's babysitting. The security guard assumes she had kidnapped the child. (Naturally.) To top it all off, the mother is determined to make things right. (Ah, the white savior.) So begins another very enjoyable story of interracial friendships(?), motherhood, and—of course—the subtle and not-so-subtle racism that permeates everything.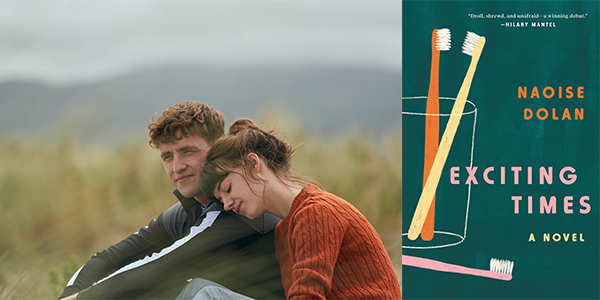 Normal People → Exciting Times
Okay, this is maybe a cop-out recommendation because a lot of reviewers have also identified the parallels between Sally Rooney and Naoise Dolan. Still, I think it bears repeating. Exciting Times is about a young woman who leaves Ireland to teach English in Hong Kong, where she finds herself enmeshed in a love triangle with a banker and a lawyer. Both explore the quiet intimacies of love in your early twenties. Both dissect questions of class. If you're in the mood for that sort-of-sad, quite pensive, beautiful feeling, here you go.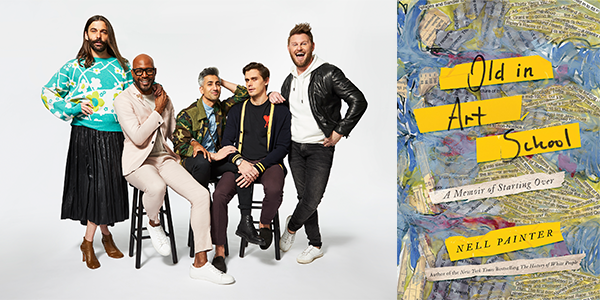 Queer Eye → Old in Art School
As any Queer Eye fan knows, it's about more than new clothes, a haircut, and trendy wallpaper. The hardest, most inspiring part is the starting over. That's where the heart comes in. While you're waiting for the Fab 5 to return, I suggest you read Nell Painter's Old in Art School, a memoir about a retired professor going back to school to receive her BFA in painting. She's got grit and gumption, and you're going to be touched by her story and her determination to live her fullest life.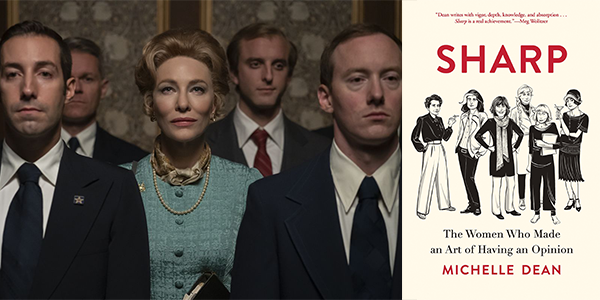 Mrs. America → Sharp
If you couldn't get enough of the trailblazing women in Mrs. America, look no further than Michelle Dean's Sharp, a portrait of ten women who "made an art of having an opinion." From Dorothy Parker to Nora Ephron to Joan Didion, this book tells the story of a few remarkable individuals who demanded to be heard—and the sexism and misogyny they faced in the process. (I'd also recommend Mary Gabriel's Ninth Street Women.)
The Last Dance → Basketball: Great Writing About America's Game
Basketball aficionados are going to love this book by Sports Illustrated writer Alexander Wolff. Although it doesn't focus specifically on Michael Jordan and the Chicago Bulls, you should consider it a bird's-eye view of this beloved sport. Starting from the invention of the game and reliving some of the highlights in the sport's history, this collection of writing will be a slam-dunk. (For something a little more whimsical, there's also Shea Serrano's Basketball (And Other Things)—an illustrated book of basketball trivia.)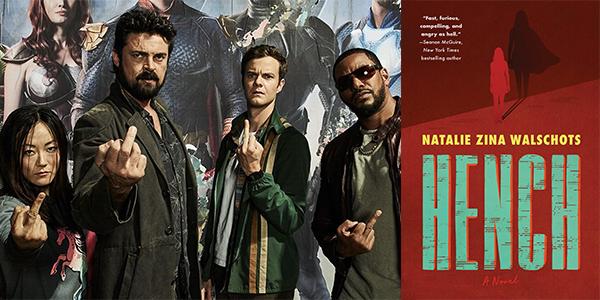 The Boys → Hench
What even is a superhero, anyway? What are they good for? Who are they good to? If you loved The Boys for focusing on corruption and the commodification of the hero, you will also love Natalie Zina Walschot's Hench. Meet Anna: a temp office worker for evil criminals. (Hey, even evil needs a good Excel spreadsheet once in a while!) Like The Boys, Hench questions the line of good and bad and takes a few stabs at our capitalist society, too. Come for the action-packed story and the morality of saviors, stay for the witty banter.
(P.S. Jack Quaid, if you are reading this, why won't you respond to my Instagram DMs?)
*
MOVIES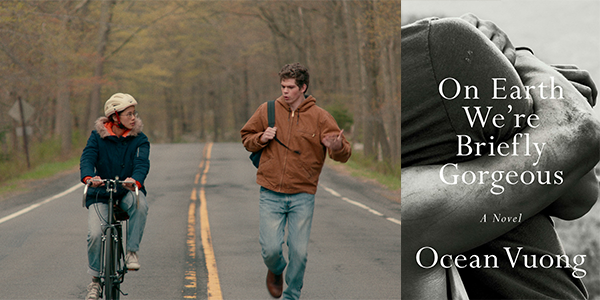 The Half Of It → On Earth We're Briefly Gorgeous
If you fell in love with Ellie's quiet courage, her unmoving dedication to her family, her observant mind, her queer love story, you will also love Ocean Vuong's On Earth We're Briefly Gorgeous. Both center on coming of age as a first-generation Asian-American (feeling like an outsider sometimes, the worry over a single parent). They both get it just right, with the small joys and the big heartbreaks. Admittedly, I did struggle with this recommendation a little bit because Ocean Vuong's novel definitely does not share the high-school-rom-com vibe. I polled a few friends who watched the movie with me (via Netflix Party) a few months ago, and here are the other suggestions: Corinne Manning's We Had No Rules and Nicole Dennis-Benn's Here Comes the Sun.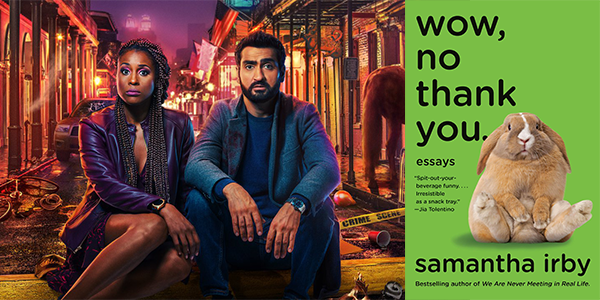 The Lovebirds → Wow, No Thank You
The brilliance of The Lovebirds, to me, was the witty banter between Issa Rae and Kumail Nanjiani. Even though they were running for their lives, they still made the time for madcap tangents. This is exactly the hilarious, chaotic energy that Samantha Irby serves up in Wow, No Thank You, a collection of essays about getting too old for clubbing, mixtapes, and much more.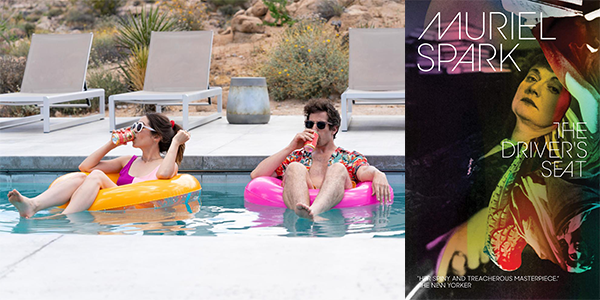 Palm Springs → The Driver's Seat
So, Palm Springs is classified as a romantic comedy and The Driver's Seat is a psychological thriller. I see the difference in tone. I do. But hear me out: they're both chockfull of metaphysical angst, predetermined endings, a woman taking charge of her life, and morbid humor. What's not to love? You'll read The Driver's Seat on repeat.
*
Don't see your favorite show/movie on the list? Tweet us @bookmarksreads, and we'll drum up a rec JUST FOR YOU, friend.