So Many Damn Books Turns Five!
Drew Broussard and Christopher Hermelin on
Getting Old and Celebrating Milestones
It's time for the guys' accidentally-annual "let's just talk about what we're reading!" episode—which is, you know, moderately but distinctly different from all the other episodes. They catch up on big life changes, on the pleasures of reading long and re-reading, and celebrate a milestone: the show's fifth birthday. Also: reading comprehension on dreams! Plus, a party invite!
We've been doing this for a long time.
From the episode:
Christopher: The podcast is so old. Needs to go to kindergarten!
Drew: Five years old, isn't that wild?
Christopher: The first episode aired October 23, 2014.
Drew: Wow. What a wholly different world in really every conceivable metric.
Christopher: We've been doing this for a long time—basically the length of our friendship. Because I think we only hung out maybe two times before we…
Drew: Started doin' the doin' the? Yeah.
Christopher: Before we started going to the Dr. Doctor studios in Brooklyn.
Drew: Yeah, some of our early lost episodes?
Christopher: Yeah. It's crazy. Those of you who've been listening to us that whole time, thank you, for sticking with us as we figured out the shape of the thing. And those of you who are just joining, there's five years of shows to go back and listen to!
PARTY!
November 13th at King Tai in Brooklyn, 7pm till late
Drew and Christopher will be there! Drinks from the show, made by the King Tai bartenders! Book giveaways! Other swag! Merch! Other surprises!
We'd love to see all of you—to raise a glass to any and everybody who has been even a little part of these five years!
Drew had a bad book adventure:
Drew: We went on kind of a second honeymoon—some dear friends gave us a week's stay at their family's place in Vermont. We were right by Northshire Bookstore in Manchester, and I won't say what these four books were but I brought four books with me. One of which—I will say that, I was reading it when we left: The Bird's Nest by Shirley Jackson. I keep saying this and tagging Ben Dreyer about it, I'm reading her novels in order right now, which has been really fun. (The Bird's Nest, fucking weird, man…) So I brought that with me and finished it and I had these other three books and I kind of aggressively did not like any of them.
Christopher: Ouch.
Drew: So we went to Northshire and I bought two books. Dani was like "buy… buy two." Read the one, liked it. Thought I was doing okay. Started the second one… fucking loathed it. Just, "how did this get published" angry at it. So I put it down—this is maybe a day and a half later—and I said, "Dani, I don't… like this book."
And she said, "Do you… want to drive the half hour back to Manchester to return it and get another book?"
And I said, "Yes, I do, thank you for not judging me about this."
So then I did, and I bought another book that I really loved.
Christopher: What's that one?
Drew: I'll tell you in recommendations. Make you listen all the way to the end!
*
This Episode's Recommendations:
Christopher's picks: Vita Nostra by Sergey and Marina Dyachenko, translated by Julia Meitov Hersey
Drew's picks: Tuesday Mooney Talks to Ghosts by Kate Racculia · The Ten Thousand Doors of January by Alix E. Harrow
*
This week's themed cocktail: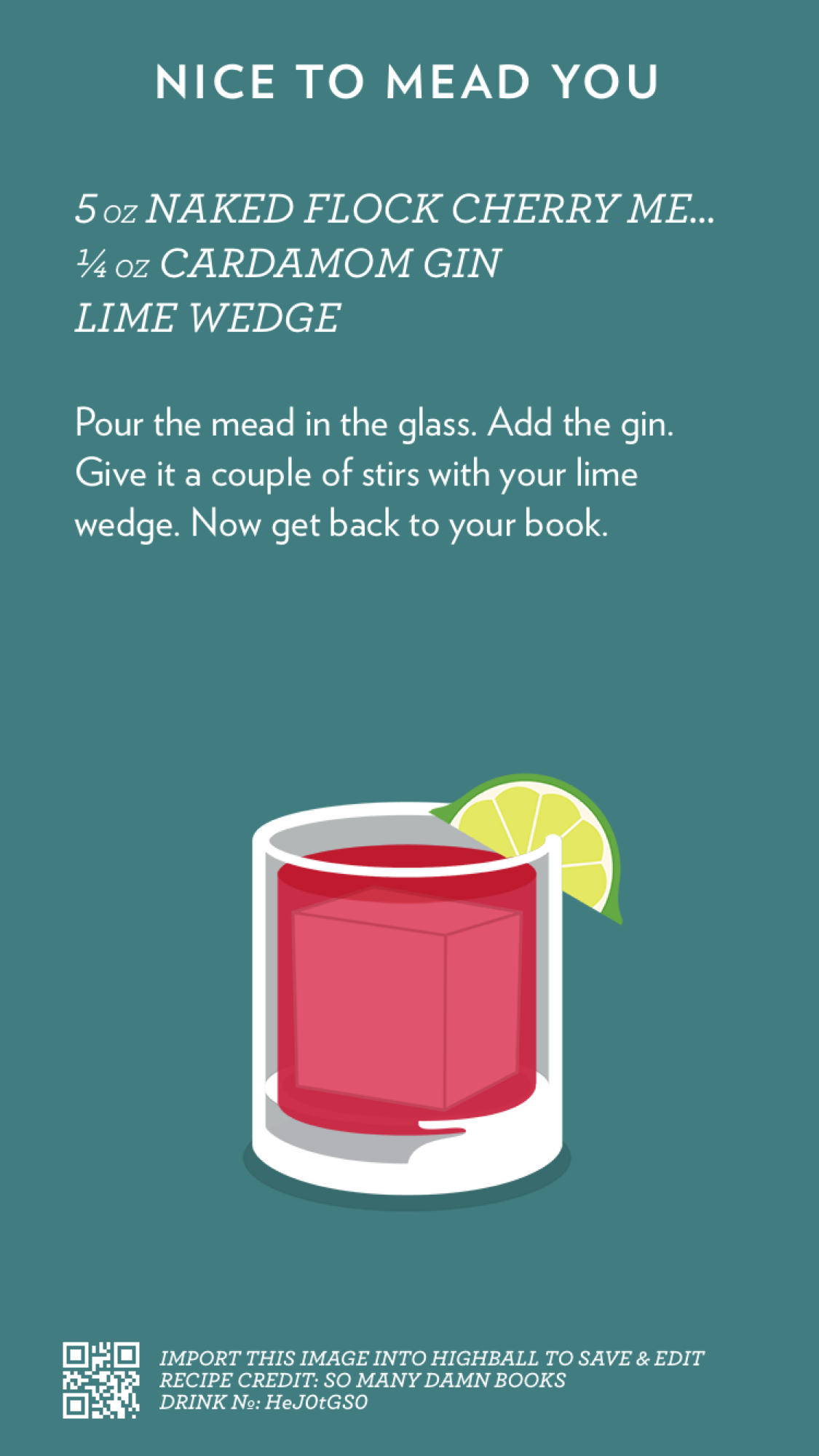 ---