Sidelined No More: A Reading List of Fiercely Political Women
Eve Fairbanks Recommends Barbara Tuchman, Tsitsi Dangarembga, Ariel Levy, and More
It was strange to begin writing about politics as an American woman raised in a conservative family. At home, some of the adults around me articulated the belief that a woman's best shot at contributing to the intellectual life of a nation was to marry a brilliant man and become the hidden muse behind his writings. Others—including women—opined that America started going to hell when women were given the vote. Women, they said, do not naturally have "political minds."
In public school, though, I'd always been told such attitudes were relics. That educated, left-leaning people didn't believe in them. That my family was an outlier.
But I guess part of adulthood is coming to realize that certain things you feared as a child—certain monsters under the bed—are, in fact, real. For me, one was the fear of not being taken seriously as a writer—a woman—interested in the political sphere.
The word had a big idea underlying it: that your role, as a "woman writer," was to juice up and adorn the magazine's deeper analysis.
After college, I began reporting for The New Republic, the then-nearly-hundred-year-old progressive magazine. At the time, there was only one other female political writer on staff. Her name was Michelle. Whenever the magazine's owner ran into me over the course of three years, he also called me Michelle. When I asked a male editor if I was especially forgettable, he replied consolingly, "Oh, he calls every woman writer Michelle, because he can't remember any other woman's name." As if that made it better.
Mostly, I loved the job. But I constantly was asked to make my stories less "dense" and more "sassy." To "add more color"—quirky details that would make my work "fun." The word had a big idea underlying it: that your role, as a "woman writer," was to juice up and adorn the magazine's deeper analysis. To be its makeup artist, its hairdresser. To be the sweet-tongued or funny honey-trap that lures distractible readers to the big ideas. Think Maureen Dowd.
In more recent years, papers like The New York Times and The Washington Post, and magazines like The Atlantic, have made a big push to achieve gender parity in their political reporting staffs. Go through months of the newspapers' political reporting and you'll find as many female bylines as male ones. In 2014, President Obama made a statement by calling only on women reporters at a White House press conference.
This can make it seem as if women are taken as seriously as political analysts. But they are not. Go look at the essays—at the opinions pages, the "ideas" or the "commentary" sections. Among the Washington Post's columnists, who mostly cover politics, 57 are men and 26 are women. In the last two months, the New York Times's opinion pages published 77 political analyses by men and only 29 by women. Half of those women-authored pieces had a male co-author.
Male domination of writing on politics in America is most extreme in the conservative press. In the National Review, 90% of the recent political analyses were by men, and the quarterly Claremont Review of Books—which prides itself on being the intellectual heart of the American right—has gone two and a half entire years without publishing a single feature essay written by a woman.
Sometimes women have an especially intimate way of writing about politics that's both close-up—examining the psychology and the erotics of power.
But even in the left-leaning New York Review of Books and New Yorker, between 60% and 70% of the past year's big political stories were done by men. Over the last two months in the Atlantic and Foreign Policy, fully three-quarters of the political essays were male-authored.
The problem isn't, or isn't only, a moral one. Readers are denied something by this exclusion. Sometimes women have an especially intimate way of writing about politics that's both close-up—examining the psychology and the erotics of power—and carries an interesting objectivity and distance, thanks, perhaps, to their own history of being distanced from the political sphere. I'm thinking of writers like Rachel Carson, Claudia Rankine, and Jill Lepore: they all lift up heavy rocks of our settled assumptions, like that elections and policy are the only things that really drive politics. I wanted to recommend a list of others—writers we can read to adjust the masculine take on political analysis that still dominates. So many women write so boldly about the political realm, and their exclusion from op-ed pages remains so unexamined.
 *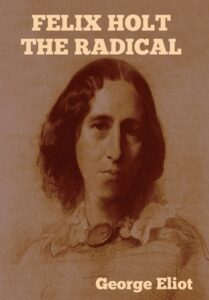 George Eliot, Felix Holt, The Radical
"If George Eliot would only forget all about reasons, causes, and forces, and describe people and life … she would be much better employed than she is at present," one of Eliot's contemporary (male) writers curtly said, in an effort to contain her to the "private sphere" of Victorian romances and comedies to which she supposedly belonged. But it's interesting how many contemporaneous policy and foreign-affairs books choose an epigraph from Eliot's novels. In her later years, she was a political writer, examining democracy, aristocracy, tolerance, and nationalism in the novel form. Felix Holt considers what kind of change—both structurally and psychologically—is necessary to upend an extractive economy. With its heroine—not Felix but Esther, the stepdaughter of the local minister—Felix Holt suggests that even our choices in love, supposedly the "private sphere," can't be disentangled from great political events.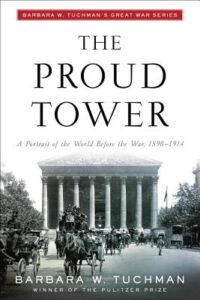 Barbara Tuchman, The Proud Tower: A Portrait of the World Before the War, 1890-1914
Without a Ph.D., Tuchman became one of America's great political historians by looking at the segments of history around great events—the quiet and then the rumblings before the big storms. Guns of August, an examination of the lesser-documented stages of World War One, is her best-known work. But The Proud Tower best represents the political philosophy at which she arrived: that "golden ages" before downturns rarely really are golden ages except in the eyes of select narrators. "We have been misled by the [historians] of the time themselves who, in looking back across the gulf of [war], see that earlier half of their lives misted over by a lovely sunset haze of peace and security," she writes. A gorgeous stylist, her analysis is just as relevant to the American 1990s or to Barack Obama's presidency as it was to the Belle Epoque.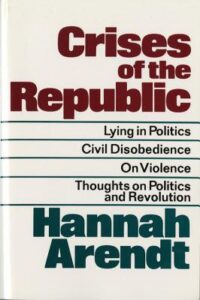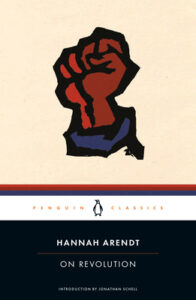 Hannah Arendt, Crises of the Republic and On Revolution 
The way history has remembered Arendt, a political philosopher, scrubs her writing of much of its prickliness and controversy. Eichmann in Jerusalem, her report on the Nazi military commander Adolf Eichmann's trial, coined the now-banal phrase "the banality of evil." That and the grim Origins of Totalitarianism are what she remains famous for, and many invoke her as a catch-all Cassandra for the apocalyptic present.
But really, she was modernity's Plutarch. She treated both demonized and deified political figures as people, not as symbols. In Crises of the Republic, she asks why politicians lie without presuming they are somehow, biologically, all liars. In On Revolution, she wonders if even leaders we consider excellent have had to possess degrees of ambition that, in other contexts, could seem distasteful. On the psychology of power, no twentieth-century writer remains as perceptive.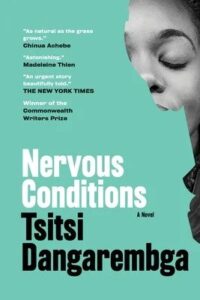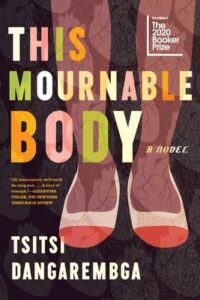 Tsitsi Dangarembga, Nervous Conditions and This Mournable Body
Only recently did Dangarembga, a Zimbabwean filmmaker and writer, begin publishing essays. But Nervous Conditions and This Mournable Body, both novels, are political studies. They follow the same narrator from her teen years to middle age; the latter was shortlisted for a 2020 Booker Prize. The two questions running beneath their portrait of a woman circumnavigating Zimbabwe is: why might oppressed people come to hate the other people with whom they ought to have solidarity?
Though these novels are set in a colonial regime-turned-dictatorship, they are a tutorial on why anybody living in any repressive structure, from capitalism to caste systems or surveillance states, might not have the feelings about it that our existing corpus of political science suggests.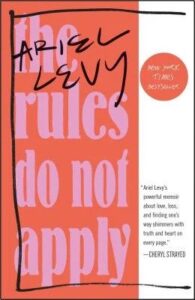 Ariel Levy, The Rules Do Not Apply
A short, tight book about Levy herself, The Rules Do Not Apply explores the enervating and anxiety-producing nature of power in ways that no Thomas Friedman column ever does. In a sense, Levy is the kind of person Dangarembga's narrator both hates and envies. Levy was to the manor born—though in a society that strenuously denies the existence of an aristocracy. But power and opportunity does not make Levy happy. Se writes about how the unhappiness that comes with possessing enviable opportunities in modern America causes her to treat things and people recklessly, despite her best efforts. It's a book about structural problems, but one that's so intimate and considers them from an unusual vantage point.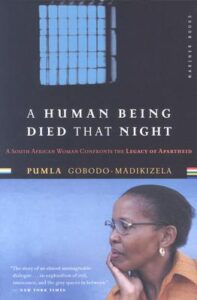 Pumla Gobodo-Madikizela, A Human Being Died That Night: A South African Woman Confronts the Legacy of Apartheid
A clinical psychologist, Gobodo-Madikizela repeatedly visited a South African prison to face the white man responsible for plotting some of apartheid's most grotesque injustices against Black South Africans. "Have I ever killed any of your friends or family?" the former police colonel, Eugene de Kock, asks her once. As well as delivering a deeply arresting portrait of how people come to do evil for political causes, Gobodo-Madikizela considers how someone like her—a victim and, like most people, a witness to great events—can think about large-scale evil and tragedy and remain a motivated citizen.
Anne Boyer, Garments Against Women
Boyer might be the most penetrating and arresting political writer working today, and not just because she's a poet. In this essay-cum-lyric poem, the Kansas writer zooms in on the seemingly mundane—the styles of clothes, the names of townhouse complexes—to suggest how large political decisions filter into the lives of "the great human majority." Choices from on high, she says, make life for these people not merely materially challenging but bewildering. The abstract dreams to which they aspire—a good life, a meaningful life—are wrought by distant actors. Their own contributions to public life are heartbreakingly undervalued.
But reading Boyer is a dreamy and invigorating experience, not merely a dispiriting one. She also elevates ordinary people, asking: what do they know that the well-resourced scriptwriters of public dramas in Washington and the Kremlin don't?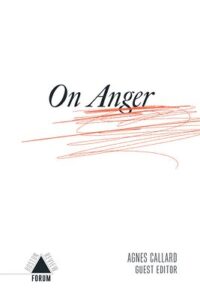 Agnes Callard, On Anger
In this book, Callard, a philosophy professor, examines moral rage. That feels like a defining emotion of our time. But instead of asking whether, say, hating Donald Trump's voters is politically effective—as so many hot takes do—she presumes the emotion is necessary and considers what it might really be about and how to wrestle with it. "Anger, after all, is not a desire to fix something but a way of grasping the fact that it is broken," she writes. "You are angry about something that is now in the past, and there is nothing to be done about that." A provocative analyst, Callard is also the ultimate collaborative thinker. In an era when every writer insists they not be quoted out of context, she's remarkably unprotective of her work. In this book, she invites other thinkers to weigh in on her argument and pick it apart.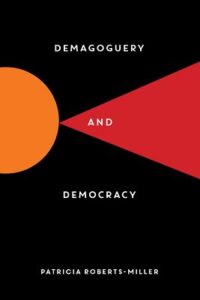 Patricia Roberts-Miller, Demagoguery and Democracy
Roberts-Miller is a professor of rhetoric, so her readable and jargon-free prose on political arguments ought not to come as a surprise, but it still does. She's that clear a writer. All of her books—on the fantasy of political consensus, on racism and antiracism in conversation, on the use of conflict in democracy—are rooted in history. But Demagoguery and Democracy feels especially urgent. In this short volume, she entirely excludes the Trump era for a crisp analysis of what a demagogue really is and how this ancient category of politician poses a continual risk. It's an instant classic.
---