Shelf Talkers: What Booksellers Are Reading at Third Place Books
Bookstore Favorites From Lake Forest Park, Washington
Shelf Talkers is a series at Lit Hub where booksellers from independent bookstores around the country share their favorite reads of the moment. Here are recommendations from the staff at Third Place Books, a store founded in Lake Forest Park, Washington, in 1998, which now has additional branches in Ravenna and Seward Park.
*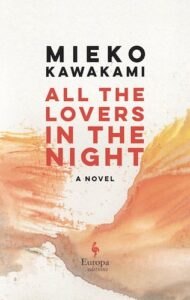 Mieko Kawakami, tr. by Sam Bett and David Boyd, All the Lovers in the Night
(Europa Editions)
Mieko Kawakami has the talent to quietly devastate through her poetic narratives, bringing a uniquely female voice to contemporary Japanese literature. While I read this in one sitting, I kept having to take little breaks to sigh and swell, taking in all the beautiful minute details of Fuyuko Irie's lonely freelance life, and the sparse moments of companionship she finds with the kind but mysterious physics teacher she met under strange circumstances.  –Sarah C., bookseller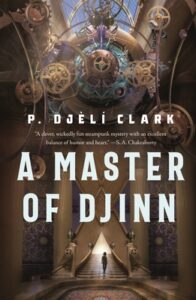 P. Djèlí Clark, Master of Djinn
(Tor.com)
Thank you, P. Djeli Clark, for writing this Victorian Egyptian steampunk novel just for me! "A Master of Djinn" melds the mysterious adventures of Elizabeth Peters' Amelia Peabody archaeological mysteries with the snarky steampunk vibe of Gail Carriger's Parasol Protectorate series. Along with a dash of the inclusive romance that I've been devouring lately and a cast of multicultural characters, the result is the most entertaining book I've read this year from the most original voice I could hope to find.  –Deborah M., bookseller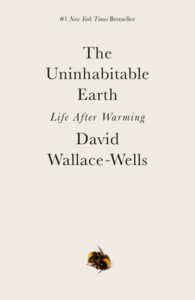 David Wallace-Wells, The Uninhabitable Earth: Life After Warming
(Crown)
The inevitably devastating and torturous human toll of global warming is such a massive spectre that it's almost impossible for us to truly conceptualize. David Wallace-Wells has done a graceful, brutal job of breaking it all down for us, piece by terrifying piece. His writing is so lush, and at times even funny, that I found it impossible to stop reading even as it crushed my heart. This is the most urgent, necessary book I've ever read.
Don't look away. Read this. Think of what we need to do. Who holds power? What are the levers and fulcrums in our political and economic system? What are we willing to give up? All we have to lose is everything.  –Anje M.C., bookseller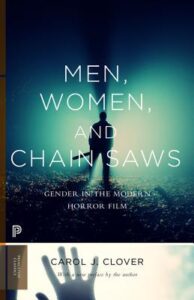 Carol J. Clover, Men, Women, and Chainsaws
(Princeton University Press)
I have experienced a lot of side-eyes glances and unwelcome critique for my love of the horror genre, the assumption being that my outlook and tastes must be base if not subterranean. Tell that to Carol J. Clover. Through thoughtful and academic lenses she looks at the slasher/horror genre as one with the potential to build empathy. This book reminds me that guilt and pleasure should never occupy the same space.  –Dean R., bookseller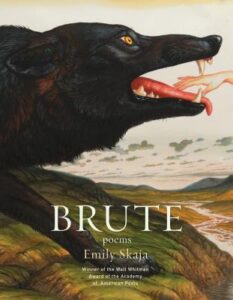 Emily Skaja, Brute: Poems
(Graywolf Press)
How can the end of a relationship feel like anything but a gaping wound? Brute will show you how. Visceral, angry, and honest. This is a journey to the heart of loss and back out again; stronger, fiercer. Highly propulsive, these poems tell a story. But much more than recalling a simple breakup, Emily Skaja explores gender and sexuality, and the strength and wildness in femininity and womanhood. Her poems will slice you open to your very soul and then stitch you back together, and you will thank her for it.  –Erin B., bookseller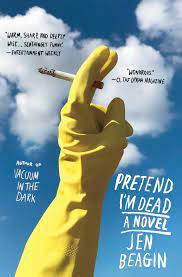 Jen Beagin, Pretend I'm Dead
(Scribner)
This book spoke to me like it had a bullhorn. Weird and, at times, disturbing but not just for the sake of being weird and, at times, disturbing. Mona has her heart broken by Mr. Disgusting then moves to New Mexico to become a maid and… dun dun dun… looks through her clients' stuff while also cleaning out some of her own skeletons. It feels like hearing from a friend but one of those friends you're not totally sure you like but want to hear more from, you know?  –Emily S., bookseller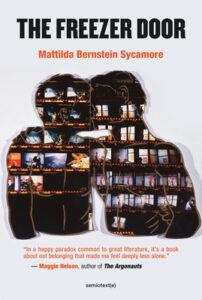 Mattilda Bernstein Sycamore, The Freezer Door
(Semiotext(e))
Am I reading this book or is it reading me? I walked into this book heartbroken and lonely. I walked out with gratitude and appreciation for the people in my life, and for the power of human connection.  –Jalen N., bookseller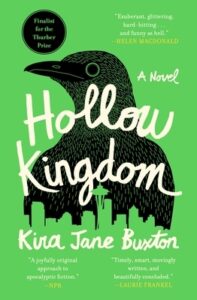 Kira Jane Buxton, Hollow Kingdom
(Grand Central Publishing)
It all starts right here in Ravenna where S.T., a foul-mouthed domesticated crow, tells us the story of the demise of the human race. What does S.T. stand for, you ask? Something I cannot write here in this review. This book is touching and absolutely hilarious. An essential read for Seattlites, animal lovers, environmentalists, and fans of the zombie apocalypse.  –Jessie P-C., bookseller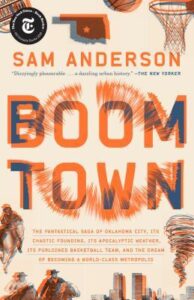 Sam Anderson, Boom Town
(Crown)
A surprising longtime staff favorite from several booksellers at Third Place Books Ravenna, Boom Town tells the story of the founding of Oklahoma City, a "small-city" rooted in its lawless Wild West days, bizarre weather, oil booms, and… basketball history? This is the fascinating geography/civics history lesson meets sports writing combination that you never knew you needed. Boom Town is the perfect work of nonfiction that weaves multiple threads together to tell the story of a perennial underdog American city. Absolutely one of our favorites to handsell.  –Kalani K., bookseller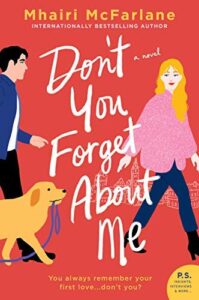 Mhairi McFarlane, Don't You Forget About Me: A Novel
(William Morrow)
This love story has a nostalgic, British, 90s-rom-com feel akin to Notting Hill, yet MacFarlane doesn't shy away from putting her main characters (and reader) through the emotional wringer. Even so, she balances this with witty moments that don't make the story feel too heavy. A second-chance romance that fans of People We Meet on Vacation will enjoy.  –Andrea P., bookseller
---