Serena Williams—the 23-time Grand Slam champion, 4-time Olympic medalist, fashion designer, philanthropist, movie producer, activist, and Simpsons guest star—will soon be adding "children's author" to her list of professional titles.
Williams announced on Instagram yesterday that her first children's book, The Adventures of Qai Qai, will be about her toddler daughter Alexis Olympia Ohanian's beloved doll, which Williams created herself in 2018. Since that time, the extremely cute doll has amassed more than 353,000 followers on Instagram, more than 25,000 followers on Twitter, and more than 3.2 million followers on TikTok. That's a hell of a following for anyone (my own Instagram following is, at the time of writing, 683), but for an infant doll it must be some sort of record.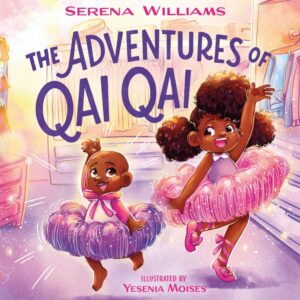 "Since realizing @RealQaiQai's ability to spread joy to our own family and also millions of others around the world, we've wanted to tell her story in every way possible," Williams said in the announcement. "We are so proud to announce Qai Qai's first book, The Adventures of Qai Qai, a story about the power of friendship and imagination."
The book, which is illustrated by Afro Latina illustrator and designer Yesenia Moises, will be released next September.