See the World Through Books: A Reading List from Bookselling Without Borders
From the Hillsides of a Greek Island to the Cat Lovers of 19th-Century New York
What better time for a book that whisks you away to another country than while travel is on hold and we are all isolating at home? The immersive experience of being transported to a distant land is exactly what we need, and the Bookselling Without Borders alumni and our amazing indie press partners have risen to the occasion with these curated voyages. We hope they will bring you to a place you've visited and never forgotten, a place you've lived and long for, or somewhere you've always wanted to go. 
It's time to take a dream trip for the price of a paperback. And the best part is that you can also support indie bookstores at an incredibly challenging time.
*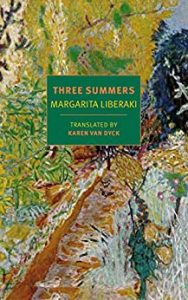 Three Summers by Margarita Liberaki, translated by Karen Van Dyck
(NYRB)
Three Summers is the coming-of-age story of three sisters on a Greek island, told over the course of three pivotal summers. Sweet, light, and a dreamy escape, it's told from the point of view of the narrator, a burgeoning writer, through her young attempts and observations at writing. The book is so transporting to early adolescence, but with fresher strawberries than you ever got to eat!
–Recommended by BWB alum Natasha Gilmore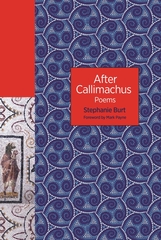 After Callimachus: Poems, translated and adapted by Stephanie Burt
(Princeton University Press)
Callimachus may be the best-kept secret in all of ancient poetry. Loved and admired by later Romans and Greeks, his funny, sexy, generous, thoughtful, learned, sometimes elaborate, and always articulate lyric poems, hymns, epigrams, and short stories in verse have gone without a contemporary poetic champion, until now. In After Callimachus, esteemed poet and critic Stephanie Burt's attentive translations and inspired adaptations introduce the work, spirit, and letter of Callimachus to today's poetry readers. (PUP)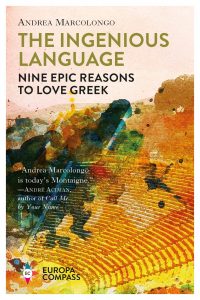 The Ingenious Language: Nine Epic Reasons to Love Greek by Andrea Marcolongo, translated by Will Schutt
(Europa Editions)
Perhaps your using your pandemic-enforced at-home time to learn a new language. Whether that language is Greek or not (well done if it is! wow), this "impassioned and informative literary leap" into language will make you reflect on your relationship to words, to the past, and to those around you.
"The Ingenious Language is a love song dedicated to the language of history's greatest poets, philosophers, adventurers, lovers, adulterers, and generals. Greek, as Marcolongo explains in her buoyant and entertaining prose, is unsurpassed in its beauty and expressivity, but it can also offer us new ways of seeing the world and our place in it. She takes readers on an astonishing journey, at the end of which, while it may still be Greek to you, you'll have nine reasons to be glad it is." (Europa Editions)
*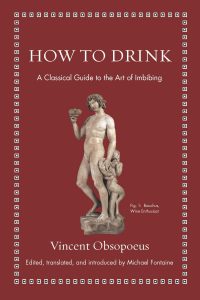 How to Drink: A Guide to the Classic Art of Imbibing by Vincent Obsopoeus, translated by Michael Fontaine
(Princeton University Press)
Is there an art to drinking alcohol? Can drinking ever be a virtue? The Renaissance humanist and neoclassical poet Vincent Obsopoeus (ca. 1498-1539) thought so. In the winelands of 16th-century Germany, he witnessed the birth of a poisonous new culture of bingeing, hazing, peer pressure, and competitive drinking. Alarmed, and inspired by the Roman poet Ovid's Art of Love, he wrote The Art of Drinking (De Arte Bibendi) (1536), a how-to manual for drinking with pleasure and discrimination. ("TheBrewholder.com")
With alcohol sales up more than 55 percent as Americans stock up their home bars, this book is clearly a must. Dazzle the guests of your next zoom happy hour using Obsopoeus' tips for a great toast!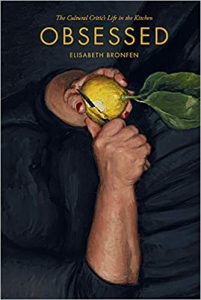 Obsessed: The Cultural Critic's Life in the Kitchen by Elisabeth Bronfen
(Rutgers University Press)

This unique culinary memoir and cookbook renowned cultural critic Elisabeth Bronfen tells of her lifelong love affair with cooking and demonstrates what she has learned about creating delicious home meals. (RUP)
There are more than 250 recipes throughout, as well as tips to tweak them to your own taste and simple, practical advice about essential pantry items, food storage, reusing leftovers, and cooking for one or two (which could really help cut down on trips to the grocery store). Bronfen sets out to empower novice and experienced home chefs to enjoy the experience of cooking. She shares memories of meals eaten at the family table in postwar Germany, and even reflects on the pleasures of cooking for one and reveals that some of her favorite meals have been consumed alone. Perfect.
*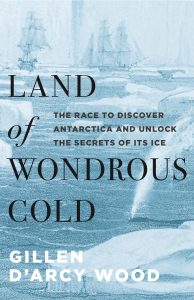 Land of Wondrous Cold: The Race to Discover Antarctica and Unlock the Secrets of its Ice by Gillen Darcy Wood
(Princeton University Press)

Antarctica, the ice kingdom hosting the South Pole, looms large in the human imagination. The secrets of this vast frozen desert have long tempted explorers, but its brutal climate and glacial shores notoriously resist human intrusion. Land of Wondrous Cold tells a gripping story of the pioneering nineteenth-century voyages, when British, French, and American commanders raced to penetrate Antarctica's glacial rim for unknown lands beyond. These intrepid Victorian explorers—James Ross, Dumont D'Urville, and Charles Wilkes—laid the foundation for our current understanding of Terra Australis Incognita.
A deep-time history of monumental scale, Land of Wondrous Cold brings the remotest of worlds within close reach—an Antarctica vital to both planetary history and human fortunes. (PUP)
Put on some fuzzy slippers and curl up with this transporting history of the polar continent, "from the great discoveries of the 19th century to modern scientific breakthroughs."
*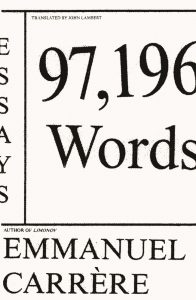 97,196 Words  by Emmanuel Carrère, translated by John Lambert
(FSG)

Few are the writers who can turn their hand to anything, while still maintaining a consistent, vibrant voice, but for over three decades, Emmanuel Carrère has been one of that group. His new collection of nonfiction offers longtime readers a wonderful retrospective and new readers a perfect point of entry. Carrère here, as always, makes essays that feel like fiction (and vice versa), ranging from off-the-wall relationship columns for an Italian women's magazine, to empathetic crime narratives where the culprits have invented fake lives for themselves, to portraits of where current-day political energy rests (Davos and Macron and Russian dissidents), and it's always the storytelling that's the key.
–Recommended by BWB alum Jonathan Woolen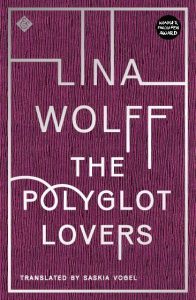 The Polyglot Lovers by Lina Wolff, translated by Saskia Vogel
(And Other Stories)

The Polyglot Lovers is a testament to the temperamental nature of love and power, and the complexities that come with asserting ones' own agency. This book is proof that irreverence and wit have a place in feminist theory. You'll be captivated by page one.
–Recommended by BWB alum Cristina Rodriguez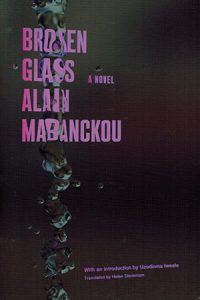 Broken Glass by Alain Mabanckou, translated by Helen Stevenson
(Soft Skull Press)

A man sits in a bar, ruminating on his own failures and conversing with an ensemble of memorable characters that pass in and out of the same space. It's archetypal stuff, but Mabanckou transforms it into a work that intimately inhabits its narrator's mind even as it makes a host of bold literary allusions, from Paul Laurence Dunbar to Eugène Ionesco. (Words Without Borders)
*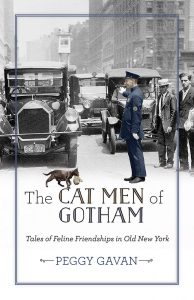 The Cat Men of Gotham Tales of Feline Friendships in Old New York by Peggy Gavan
(Rutgers University Press)

Travel back to Old New York and meet the cat-loving firemen, cops, athletes, politicians, and more that rescued the strays of the City and brought them into their homes. Nineteenth-century New York—and both its feline and biped inhabitants—come alive.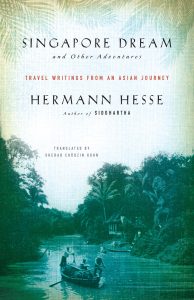 Singapore Dream and Other Adventures: Travel Writings from an Asian Journey by Hermann Hesse, translated by Sherab Chodzin Kohn
(Shambhala)

In 1911, Hermann Hesse sailed through southeastern Asian waters on a trip that would define much of his later writing. Hesse brings his unique eye to scenes such as adventures in a rickshaw, watching foreign theater performances, exploring strange floating cities on stilts, and luxuriating in the simple beauty of the lush natural landscape. Even in the doldrums of travel, he records his experience with faithful humor, wit, and sharp observation, offering a broad vision of travel in the early 1900s. (Shambhala)
"I knew but few of the trees and animals that I saw around me by name, I was unable to read the Chinese inscriptions, and could exchange only a few words with the children, but nowhere in foreign lands have I felt so little like a foreigner and so completely enfolded by the self-existing naturalness of life's clear river as I did here."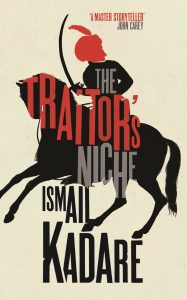 The Traitor's Niche by Ismail Kadare, translated by John Hodgson
(Counterpoint) 
At the heart of the Ottoman Empire, in the main square of Constantinople, a niche is carved into ancient stone. Here, the sultan displays the severed heads of his adversaries. People flock to see the latest head and gossip about the state of the empire: the province of Albania is demanding independence again, and the niche awaits a new trophy…
The Traitor's Niche is a surreal tale of tyranny and rebellion, in a land where armies carry scarecrows, state officials ban entire languages, and the act of forgetting is more complicated than remembering. (Counterpoint)
*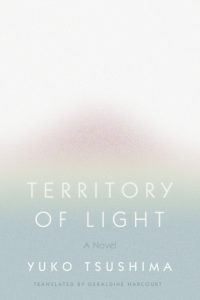 Territory of Light by Yuko Tsushima and translated by Geraldine Harcourt
(FSG)

Territory of Light offers a beautiful look into the life of a newly-single mother as she navigates Tokyo and parenting alone. It's so warm and relatable while also feeling slightly disquieting and lonely. A stunner!
–Recommended by BWB alum Natasha Gilmore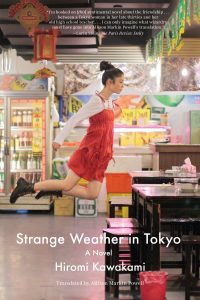 Strange Weather in Tokyo by Hiromi Kawakami, translated by Allison Markin Powell
I'm hooked on [this] sentimental novel about the friendship, formed over late nights at a sake bar, between a Tokyo woman in her late thirties and her old high school teacher… I can only imagine what wizardry must have gone into Allison Markin Powell's translation. (
The Paris Review Daily
)
*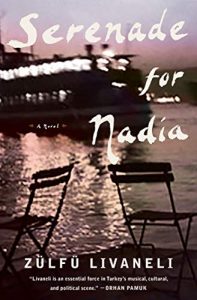 Serenade for Nadia: A Novel by Zülfü Livaneli, translated from the Turkish by Brendan Freely
(Other Press)

Istanbul, 2001. Maya Duran is a single mother struggling to balance a demanding job at Istanbul University with the challenges of raising a teenage son. Her worries increase when she is tasked with looking after the enigmatic Maximilian Wagner, an elderly German-born Harvard professor visiting the city at the university's invitation. Although he is distant at first, Maya gradually learns of the tragic circumstances that brought him to Istanbul sixty years before, and the dark realities that continue to haunt him. (OP)
Plus Orhan Pamuk endorses: "Livaneli is an essential force in Turkey's musical, cultural, and political scene."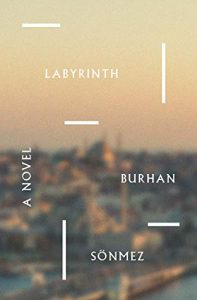 Labyrinth: A Novel by Burhan Sönmez, translated from the Turkish by Umit Hussein
(Other Press)

A blues singer, Boratin, attempts suicide by jumping off the Bosphorus Bridge, but opens his eyes in the hospital. He has lost his memory, and can't recall why he wished to end his life. He remembers only things that are unrelated to himself, but confuses their timing. He knows that the Ottoman Empire fell, and that the last sultan died, but has no idea when. His mind falters when remembering civilizations, while life, like a labyrinth, leads him down different paths.
From a prize-winning Turkish novelist, Labyrinth is a heady, political tale of one man's search for identity and meaning in Istanbul. (OP)
---