Scent and Sensibility: 5 Olfactory Novels
Erica Bauermeister on That Most Underrated of Literary Senses
Scents are the stealth weapons in the arsenal of the senses. They head directly to the emotional parts of the brain, bypassing rationality. The memories they evoke are rich, immersive things, three-dimensional and intimate. Novels about scents tend to affect us in a similar way. We read their sentences and dive into a sense we rarely pay attention to in our normal lives.
For years, I wanted to write a character who was able to "see" the scents of emotions, weather, and even time. I wondered how she would perceive our world and the people around her. What I didn't anticipate was how deeply the book would affect me. Even after finishing my daily writing, my imagination stayed with Emmeline on that remote and forested island, in her father's cabin, its walls lined with drawers, each one containing a mysterious scent. When I went back to real life, it was alive with smells.
During that time, I read many books about scents, swimming in their words. Perfumers divide fragrances into families, much as we categorize books by genres. For these evocative books, perfume categories seem a perfect way to characterize them.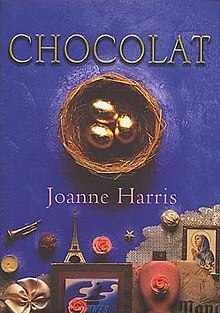 Gourmand: rich, sensuous, satisfying
Joanne Harris, Chocolat
You could argue this is a book about taste, but taste is 80 percent smell, and Harris's descriptions of a Vianne Rocher's chocolaterie in a small town in France are so full and luscious they seem to lift right off the page. There's mother-love, a bit of intrigue, a conflict between denial and indulgence, and just the right touch of magic. A delicious experience.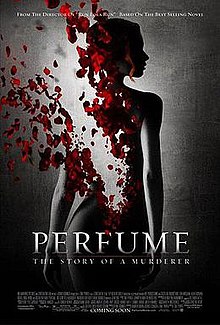 Animalic: sultry, dark, unnerving
Patrick Suskind, Perfume: The Story of a Murderer
The granddaddy of scent novels, Perfume is like a captivating fragrance whose origins you probably don't want to know. The protagonist, Grenouille, is an orphan and an olfactory savant. His childhood in 18th century Paris is one horrifying experience after another, made bearable only by his extraordinary sense of smell. His quest to capture the scent of a virgin is as disturbing as it is engrossing. This is an unsettling and often violent book—which also contains some of the most incredible descriptions of fragrance I have ever encountered.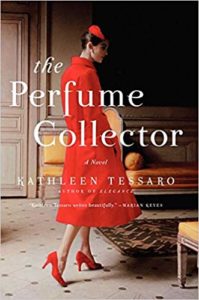 Floral: romantic, intoxicating, with just a bit of complexity
Kathleen Tessaro, The Perfume Collector
In the spring of 1955, Grace Munroe is informed she is the sole beneficiary of the estate of Eva D'Orsey, a name Grace has never heard before. Grace's quest to discover the truth takes her to Paris and into the world of perfume. Deftly interjected chapters from Eva's life in the late 1920s provide an edgier counterbalance. Tessaro has a gift for illuminating the alchemy of fragrances, while the mystery will keep you reading, hopefully while wearing just a drop of a mysterious perfume.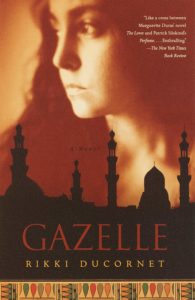 Spicy: seductive, complicated
Rikki Ducornet, Gazelle
Gazelle is ostensibly a book about a thirteen-year-old girl coming into her sexuality during a summer in Cairo, while navigating the demise of her parents' marriage. But what this novel feels like is seduction caught in words, released into your imagination as you read. There are games of chess, played with pieces of ivory, but also with human emotions. A perfumer whose work is poetry itself. A city redolent with scents, and an oasis of roses. Ducornet is an astonishing author, her work a combination of the cerebral and the sensual that lingers like an exotic perfume, warmed by the skin.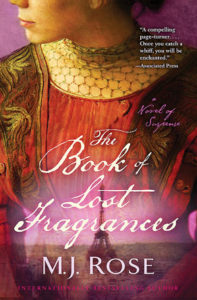 Fresh/citrus: quick, exciting, sparkling
M. J. Rose, The Book of Lost Fragrances
A missing brother, a dead body, a mysterious and powerful perfume from Cleopatra's time, the possibility of past lives—there's plenty to keep the reader turning the pages here. Jac L'Etoile has left the family perfume business behind, but when her brother calls her with a startling discovery—and then disappears before explaining what it is—she goes to Paris to investigate. Fragrances in the "fresh" category sometimes feel like a series of magnificent fireworks. So does this book. 
__________________________________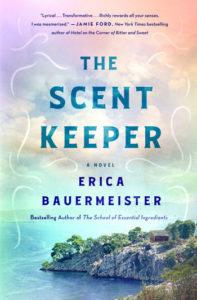 The Scent Keeper by Erica Bauermeister is out now via St. Martin's Press.
---