Scary Literary Fiction for People Who Hate Horror
But still want some chills and thrills in this, our spookiest season
It's already mid-October, which means that, if you're someone who reads seasonally—and no online list-maker would imagine you don't, for fear of tearing the fabric of listicle-reality—you're already waist-deep in scary books. Indeed, you may have consulted our list of works of literary horror you should read—but then, what if you hate horror? Even literary horror? What if blood and guts and ghosts are just really not your thing? What can you possibly read in this spookiest of months? Well, as it turns out, there are plenty of very scary novels in the literary fiction section. Some of the books below are existentially disturbing, some morally frightening, some simply sickening—in that good way, I mean, the way that keeps you turning pages, holding your breath, checking the locks at chapter breaks—but none are typical horror novels, though some do have supernatural or surrealist elements. Read on for 15 scary works of literary fiction—and as always, if I missed your favorite, do your fellow horror-haters a favor and add to the reading list in the comments.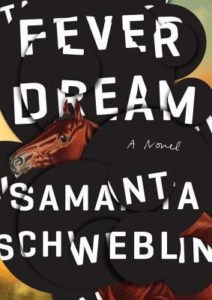 Samanta Schweblin, Fever Dream (trans. Megan McDowell)
It's important, periodically, when reading this short novel, to get up and touch things in your apartment, to remind yourself that you are real and separate and not living in a dream. Such is the power of this book, which knits a frightening nightmare out of, it seems, almost nothing—a horse drinking from a stream, a strange woman, a gold bikini, worms, whispers. It's a work of art that will keep you up all night.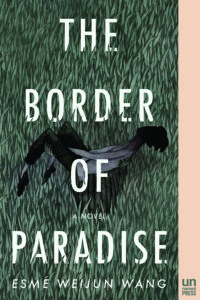 Esmé Weijun Wang, The Border of Paradise
I don't want to say anything about the plot of this novel, because its unfolding is part of the scariness here—it feels, reading it, as though you're complicit in letting it happen. You weren't paying attention. This novel creeps up on you, with misdirection, misunderstanding, willful blindness, and blinding madness all spun out in beautiful prose, each little step understandable, impossible, inevitable, until the final tragic end.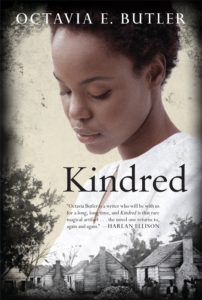 Octavia Butler, Kindred
It's hard to think of many things more frightening than being a young black woman living in the 70s who is transported, repeatedly and without warning, into the antebellum South—where she has no rights, of course—in order to save the life of an increasingly ungrateful white man she doesn't know. The terror exists on so many levels in this novel: the uncertainty Dana faces every day, the physical danger when she finds herself on the plantation, and the reminder of the horror of the plain and true history of America.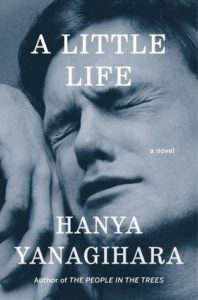 Hanya Yanagihara, A Little Life
When I recommend this book to people, I always feel the need to add a caveat: it's horrible, but it's worth it. It's unrelenting, bleak, and deeply disturbing, but also an indelible portrait of a group of people in an unforgettable book. The thing that makes this novel so scary isn't even what happens to its characters—though some of that is frightening enough—but its final thesis, which seems to be: through no fault of your own, you can be ruined. There are some things from which we can never recover.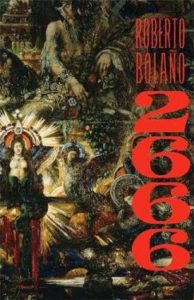 Roberto Bolaño, 2666
Speaking of unrelenting: The Part About the Crimes.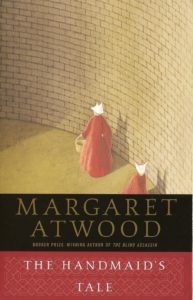 Margaret Atwood, The Handmaid's Tale
By now, I probably don't have to tell you about this novel, or tell you why it's so frightening. But just in case, it's because Atwood's uncanny vision of a future America in which women are stripped of their rights, raped, and used as slaves in the name of God and country seems like exactly what Mike Pence wants.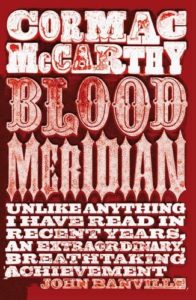 Cormac McCarthy, Blood Meridian
Honestly, the whole McCarthy oeuvre works wonders if you're looking to scare yourself: The Road for the bleakest future imaginable, Child of God for access to a mind completely divorced from empathy or understanding of others, Blood Meridian for a true epic of violence.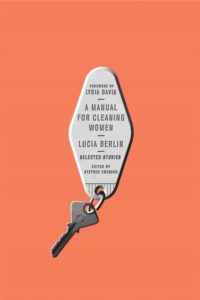 Lucia Berlin, A Manual for Cleaning Women
Many of the stories in Berlin's wonderful posthumous collection are terrifying in various ways—moral, existential, physical. But what I'm really thinking of is "Dr. H. A. Moynihan," only the second story in the book, in which a young girl winds up pulling her grandfather's teeth. It's very short, only a few pages, but I'm still shuddering from reading it over two years ago.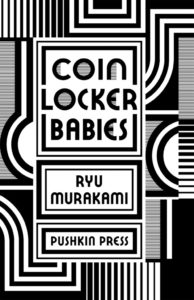 Ryu Murakami, Coin Locker Babies
This novel is fucked up in a variety of ways, but the clincher for me is this: it's a reminder of how vulnerable we are. So, for instance, if someone were to obtain a compound that made humans into ultra-violent, frenzied beasts, they could just drop that right into Tokyo's water supply. Or New York City's. Any day now.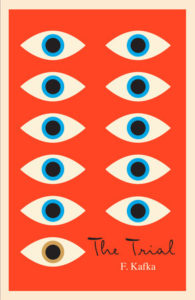 Franz Kafka, The Trial
This one you don't really understand in high school, but once you've lived for a while as an adult, it gets a lot scarier. All of a sudden you begin to identify with K, pursued, prosecuted, condemned by a nameless, faceless, remorseless authority, the rules constantly changing and never explained to begin with, his life transmuted into a series of dark warrens from which he can never escape, except in one way. "Like a dog!"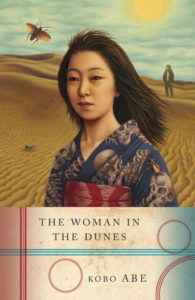 Kobo Abe, The Woman in the Dunes
Speaking of Kafka, this is one of my favorite novels, and it's quite Kafkaesque—a man is lured into a hole in the desert, where he must dig every day in order to keep from being overtaken by the onslaught of shifting sand. Nothing here is aggressively "frightening" or "thrilling" or "upsetting" unless you stop and think about it. Which of course you do.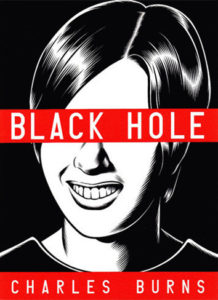 Charles Burns, Black Hole
As if STDs weren't scary enough in high school—imagine if they caused weird mutations, like tails and boils. In other words, this graphic novel is pretty much what you would get if Salvador Dalí made a safe-sex PSA.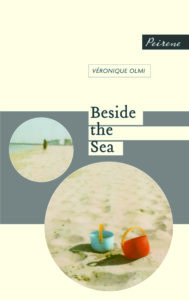 Véronique Olmi, Beside the Sea (trans. Adriana Hunter)
A mother takes her two children to the seaside. They check in to a miserable hotel. It's cold and raining. She wants them to see the sea. She wants to protect them from the world. It's clear from early on that this will be the first and last time they see anything at all, that this mother has come undone, is unraveling further with every paragraph.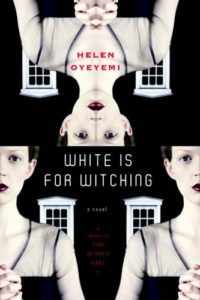 Helen Oyeyemi, White is for Witching
More unsettling than scary, but with all the elements here—twins, a girl who eats strange objects, a house with its own agenda, generations of women whispering in the walls—I'd say it's chilling enough to rate a spot.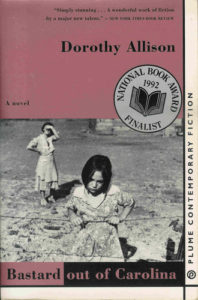 Dorothy Allison, Bastard Out of Carolina
The fear in this novel comes from the waiting. Because you know what's going to happen; what has to happen. There are bright moments, funny ones. But as you read, you're waiting—and then what happens after is even worse.
Also consider: Amelia Gray, Threats · J.G. Ballard, Crash · Truman Capote, In Cold Blood · J.M. Coetzee, Disgrace · Lionel Shriver, We Need to Talk About Kevin · The Complete Stories of Flannery O'Connor · Joyce Carol Oates, Black Water · Alissa Nutting, Tampa · Sapphire, Push · Kazuo Ishiguro, Never Let Me Go · Emma Donoghue, Room
---