Rooms of Their Own: Where Some of the Best Women Writers Created Art
Lauren Marino on the Spaces of Virginia Woolf, Toni Morrison, and Others
Virginia Woolf laid out her views pretty clearly in A Room of One's Own, the book-length essay based on the lectures on Women and Fiction that she gave at two colleges in 1928: "A woman must have money and a room of her own if she is to write fiction." She could afford to be an idealist, but for the rest of us, a quiet place to work without distractions is difficult to come by (and money is an entirely separate matter). So how did Woolf and other female writers create their own writing spaces?
*
VIRGINIA WOOLF'S WRITING LODGE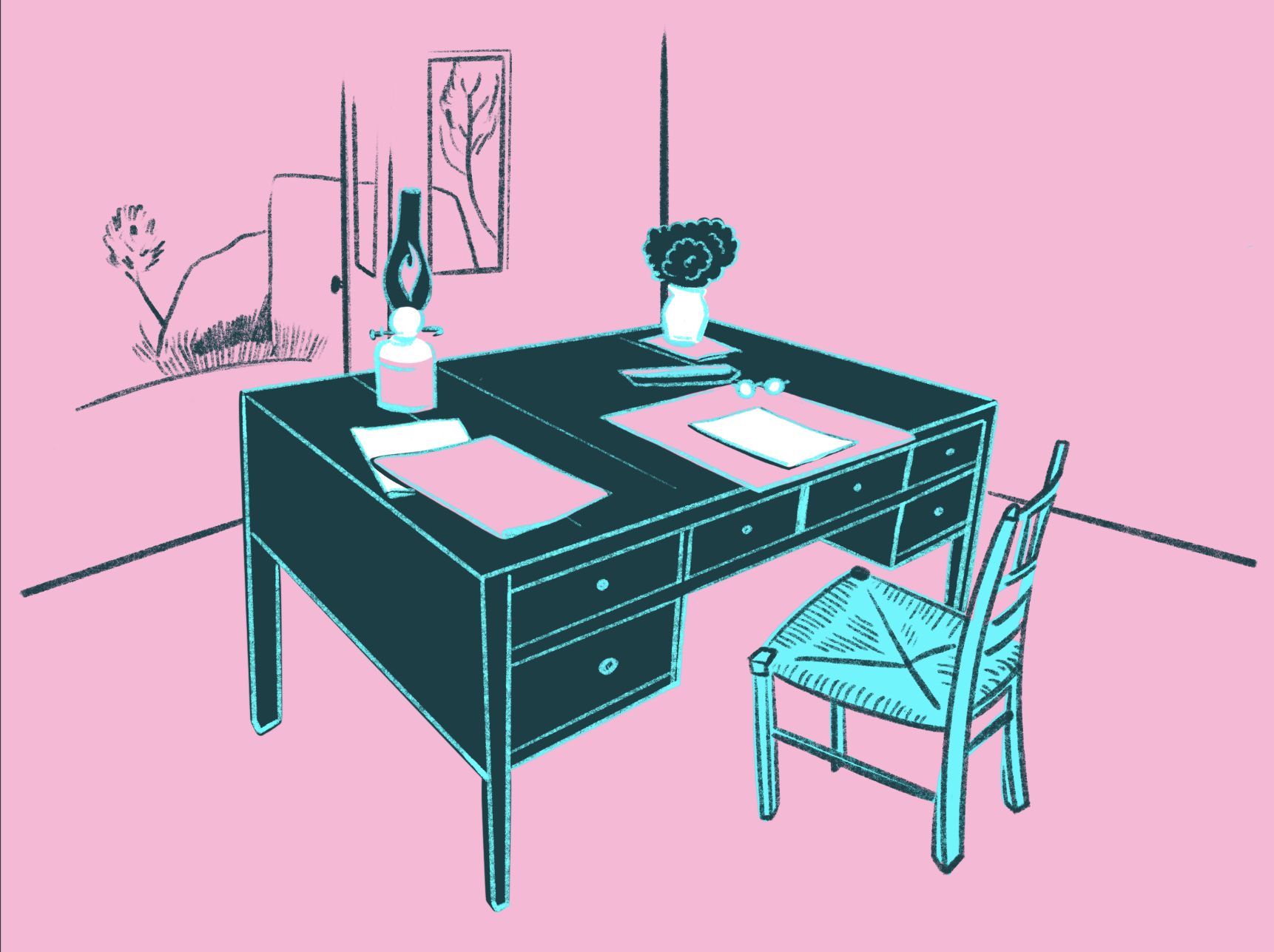 When Virginia and Leonard Woolf bought Monk's House in the Sussex countryside, she turned a wooden toolshed in the garden into her writer's space. In the summer she had the brightness of the sun coming through large windows and stunning views. Unfortunately, in the winter, it would be so cold she could barely hold a pen, and eventually she would have to move to the main house. She wrote Mrs. Dalloway here, as well as many of her reviews, essays, and other correspondence, including her suicide note to Leonard.
TONI MORRISON'S COUCH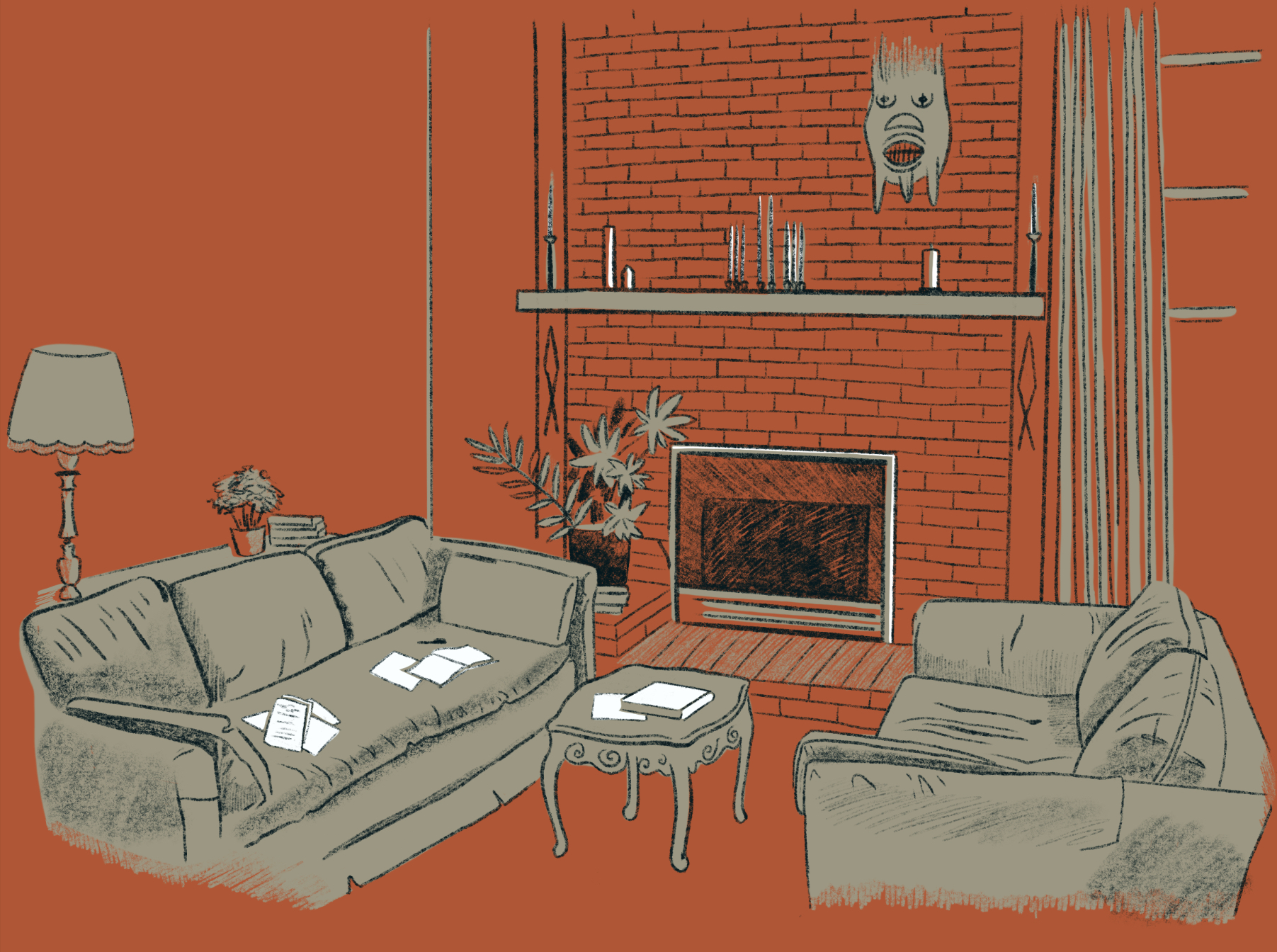 As a hardworking book editor and single mother of two boys, Morrison would get up early and write before she went to work. Here is her 1970s living room, where she would write, sitting on the couch, in the wee hours.
JANE AUSTEN'S MINIATURE DESK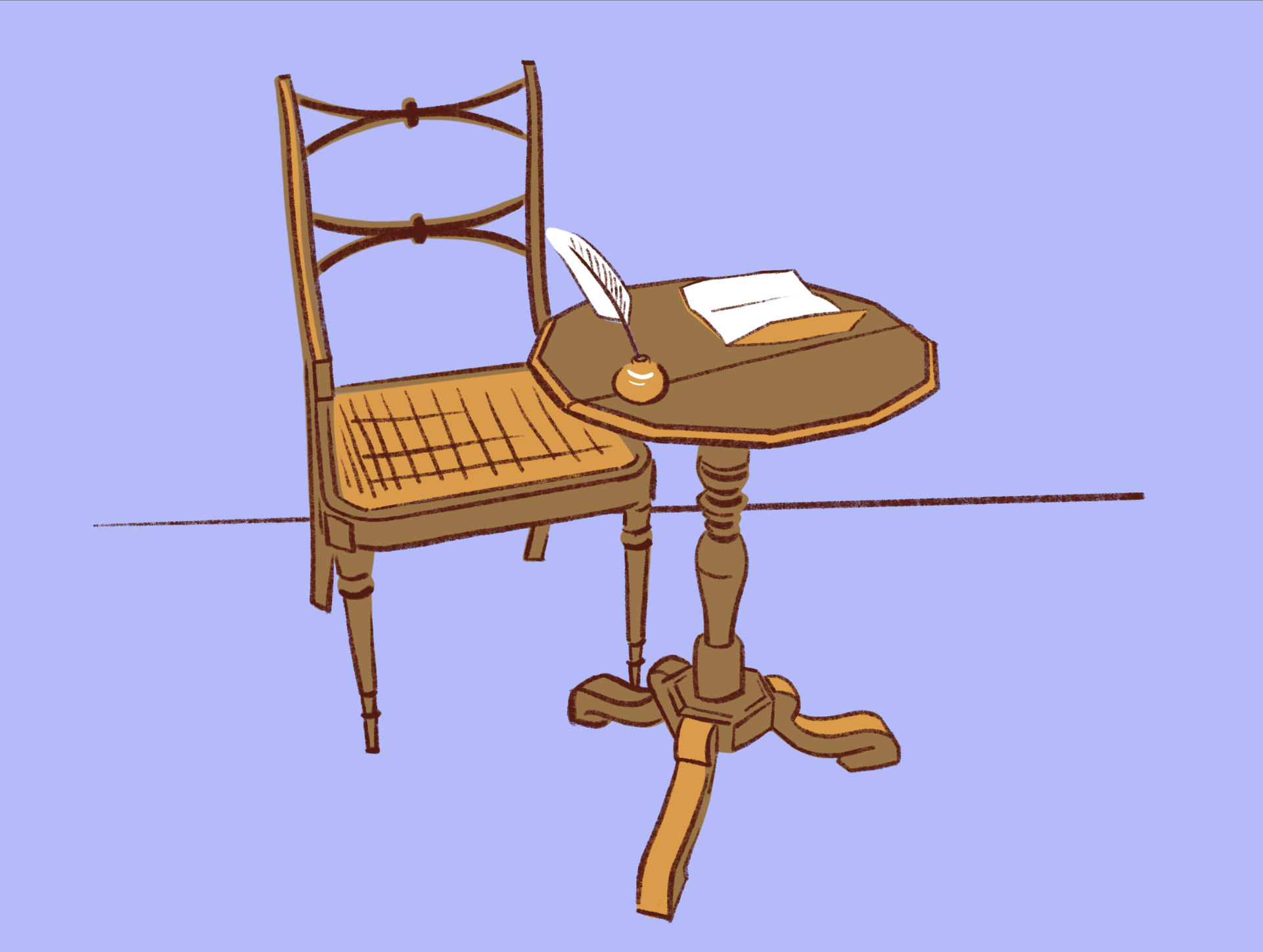 It was on this tiny, twelvesided walnut table at Chawton Cottage that Jane revised both Sense and Sensibility and Pride and Prejudice and did a majority of her later work. The other women in the house gave Jane her solitude and time to write, taking on most of the house and garden work, so she could devote herself to what would eventually become her internationally renowned and beloved novels.
MAYA ANGELOU'S HOTEL ROOM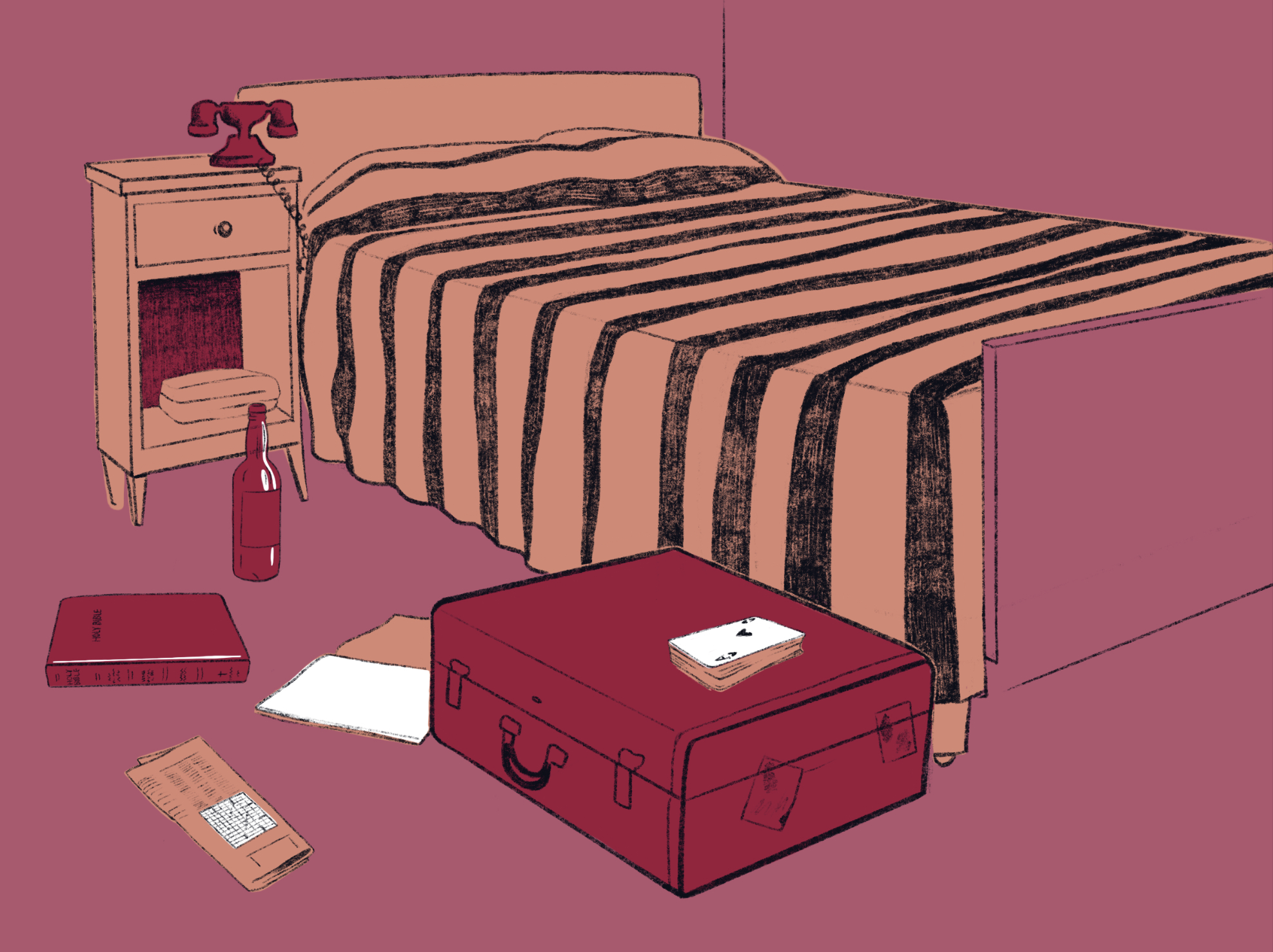 Angelou kept a hotel room in whichever town she lived, getting there at six-thirty in the morning and working until early afternoon. She never slept there but would lie down on the bed with "a bottle of sherry, a dictionary, Roget's Thesaurus, yellow pads, an ashtray, and a Bible." Then she'd go elsewhere and try to live like a normal person until the evening, when she would go back to her hotel room and read what she had written that morning and mark it up.
THE BRONTËS' PARLOR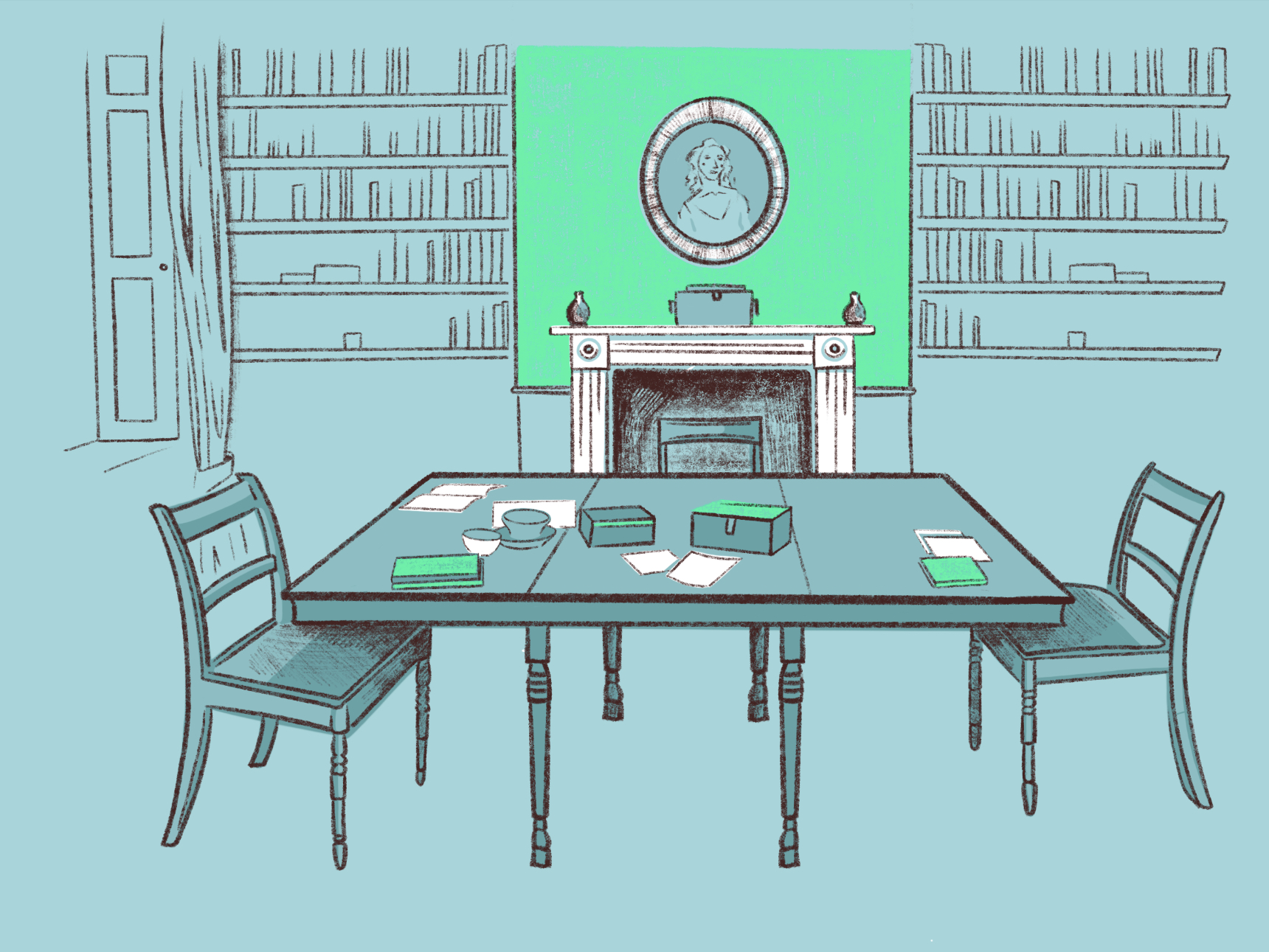 Crimson-upholstered furniture, books, and a warm fireplace give this room in Haworth Parsonage a cozy feel, but it is also a space full of creativity, passion, melancholy, and loss. The portrait of Charlotte hanging here was commissioned by her publisher after she became a huge success. The three sisters would write at the large dining table and walk around the room discussing their work. It is also said that Emily, having become too weak to walk, died on the couch in this room. When Anne also died, this room became Charlotte's domain, where she edited her sisters' work and met with Mrs. Gaskell to discuss her biography.
J. K. ROWLING'S CAFÉ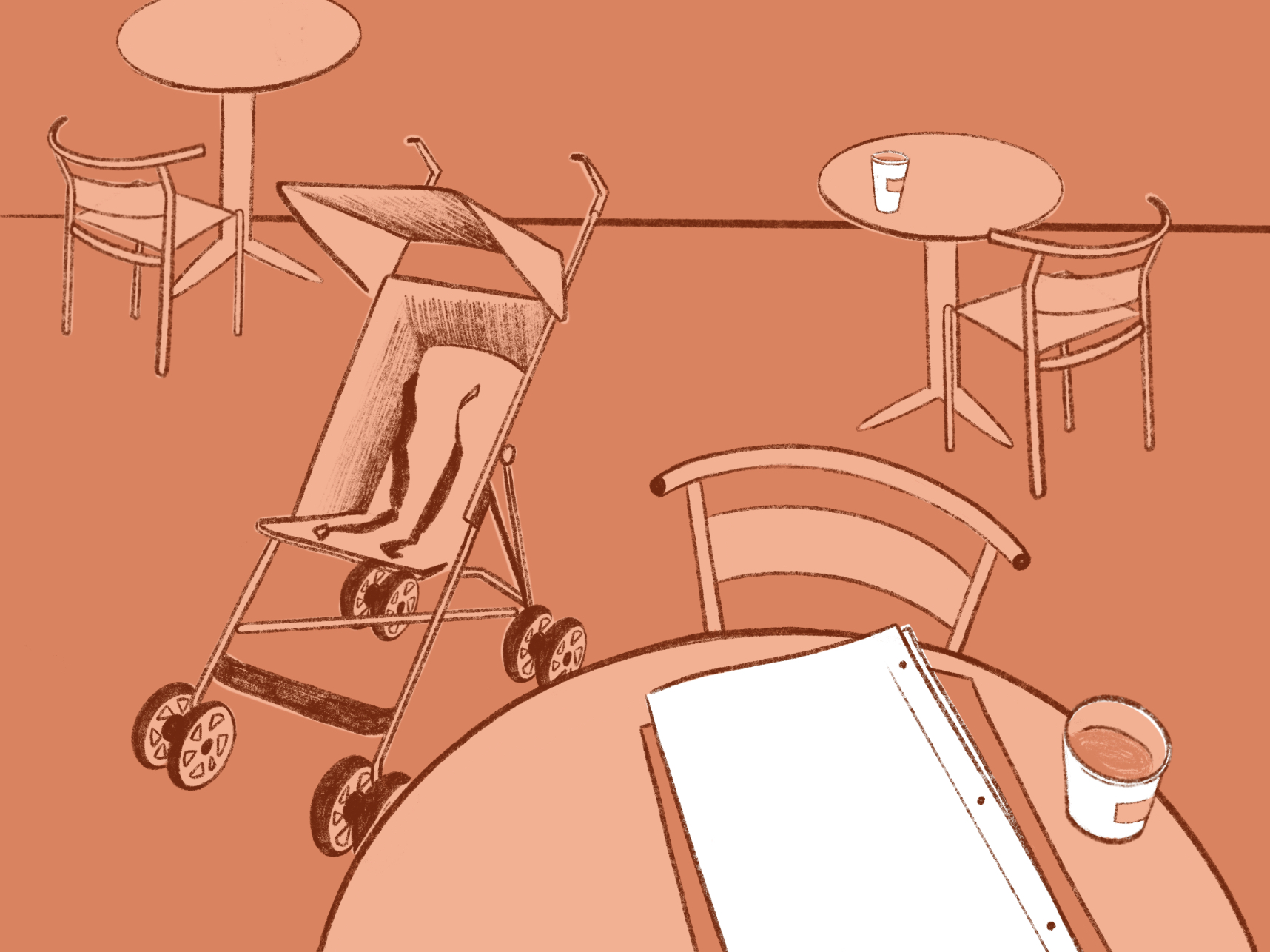 When J. K. Rowling was a new mother living on welfare, she began writing the Harry Potter books in the Elephant House café in Edinburgh while her baby was napping. Cut to her writing the final book in the series years later, surrounded by distractions and unable to work. She checked into the Balmoral Hotel, also in Edinburgh, and, after one extremely productive day there, moved in for an entire month to complete the book.
__________________________________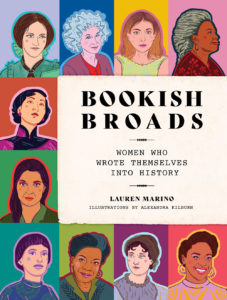 Excerpted from Bookish Broads: Women Who Wrote Themselves into History by Lauren Marino, illustrated by Alexandra Kilburn. Published by Abrams Image © 2021.
---