Road Tripping While Female
On the Absence of Women in the Literature of American Adventure
When I was planning a 16-day, 5,000-mile motorcycle road trip across the country in the company of my friend Emily, the first ever what-the-hell trip for either of us, friends and family expressed deep concern. One male friend asked if we were "packing heat," with the obvious implication that we were asking for trouble. The idea of two women on the road seemed to alarm just about everyone.
But was this concern rooted in truth? Based on my limited experience, women on the road do just fine when they use common sense and don't seek out trouble. Just like men. I started to wonder how the stories we tell ourselves and read might have shaped these responses.
In American letters, there are plenty of male adventure tales unspooling on our nation's highways and byways. Jack Kerouac's On the Road narrator, Sal Paradise, and his friend Dean Moriarty, traipse across the country with their free-spirited joie de vivre looking for kicks. John Steinbeck's Travels with Charley follows the author's journeys with his black Standard poodle in a custom-designed camper, out to see the country and discover first-hand "what Americans are like today." Mark Twain's Roughing It follows Twain's travels across the continent in a stagecoach, while Bill Bryson's The Lost Continent tells of this exile's return from abroad and re-acquaintance with his native land, and Driving Mr. Albert features journalist Michael Paterniti, barreling across America with Albert Einstein's brain in the car's trunk. The list goes on.
Though I read for countless reasons, one motive is to learn how to do things. Literary Darwinism might posit that I try out, via literature and my imagination, situations I might face later in order to prepare myself and thus forward evolution. When I was ready to go to college, a daunting prospect for this child of non-college-attending parents, I devoured books about young people doing the same. I absorbed tales of romance when I first started dating, and enjoyed stories of parents interacting with children when I was raising my own. With each of these life stages, I found in literature role models to help me figure out what I was doing.
When I was planning this road trip, though, I was stumped. The story of a woman on the road—joyfully, expansively, freely, experiencing this land in the way these male authors do—it turns out, is a rare thing.
Whenever I mentioned my upcoming trip, people were fast to reference Thelma & Louise, the iconic female road-trip film. While both Thelma and Louise experience the power of the open road, the honesty of true friendship, and discover their inner grit and true selves along the way—the whole point in taking a road trip—those discoveries come at a terribly high price. The price Thelma and Louise pay reminds women watching that we best be careful if we take off on our own.
That film just turned 25, and the fact it remains as one of the only female-centered road trip narratives to have entered the lingua franca in the past quarter century implies that women either don't have an interest in being on the road or, more tellingly, that they feel unsafe doing so. We know that women certainly face more life challenges, not having the same freedom as men if we have children and other home-based responsibilities. But the few stories of female road trips that do make it onto the larger cultural stage are more likely to be cautionary tales than celebrations of life and personal growth.
Which begs the question: Why is it that road trips, when undertaken by men in literature, seem to be about expanding one's life and its context, about seeing the bigger world and how the man fits into it, and yet when undertaken by women, are most often in flight from dangerous situations, and seldom, if ever, for pure adventure?
I found a few exceptions, like Melissa Holbrook Pierson's The Perfect Vehicle, a work of narrative nonfiction that convinced me I could do what I was hoping to. Still, I remain flummoxed by the general lack of stories that show strong women on the road, women whose lives are enhanced by their experiences. Surely, more women take to the road than is represented in literature.
I know why I took off on my journey. I was staring down the barrel of midlife and felt hemmed in by the choices I faced. My life had stagnated, divorce was looming, my kids were leaving home, and I needed to shake things up in order to see there were many more options than I initially thought. Riding a motorcycle for hours on end, days at a time will disorient you in a way that opens up new vistas. That's what I was counting on.
The best road narratives give characters a glimpse of life beyond what is familiar, and that new, grander perspective of what they can hope for transforms them. By the end of the story, they're ready to be fully awake and engaged in their lives, even if that means the end of all they've known.
As T.S. Eliot put it, "…and the end of all our exploring will be to arrive where we started and know the place for the first time."
Vanessa Veselka, writer and former hitchhiker, argues in the American Reader that "true quest is about agency, and the capacity to be driven past one's limits in pursuit of something greater. It's about desire that extends beyond what we may know about who we are. It's a test of mettle, a destiny." That's what a road trip is really about.
I don't know why we have a cultural bias against depicting women safely and invigoratingly on the road. What I do know is this: 16 long days riding my motorcycle taught me I was tougher and far more resilient than I could have dreamed. That trip dilated my perception of myself, of this country, of my place in the world. In a very real and sometimes brutal way, the experience of being out in the elements day after day, enduring long and arduous miles along the nation's roads took me apart, piece by piece—and then rebuilt me.
And yet, returning from that life-enhancing trip, an acquaintance asked, with all due gravity, if Emily and I had been gang-raped on our adventure, the only outcome she could envision for us.
As a culture, it's time we recognize that women, too, belong on the open road and that stories involving women hitting the highway to have a "look about" might actually enhance rather than a priori end or damage our lives. We could start by celebrating books that are already paving the way, traveling that wide open road that calls to many of us, male and female alike. Check out these eight women-focused road trip books.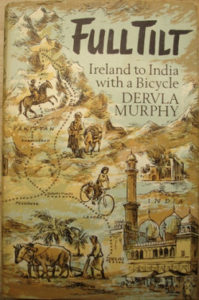 Full Tilt: Ireland to India with a Bicycle, Dervla Murphy
Dervla Murphy could be called the queen of the female road-trip narrative, but unless you're a serious adventurer/traveler, you may not have heard of her. Her first book, Full Tilt: Ireland to India with a Bicycle, was published in 1965. Over 20 other titles have followed to places such as Rwanda, Ethiopia, Gaza, Nepal and Cuba.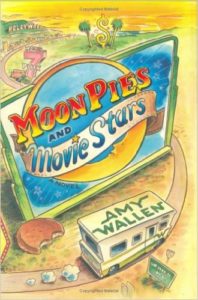 Moonpies and Movie Stars, Amy Wallen
Amy Wallen's first novel, Moonpies and Movie Stars, follows Ruby from the dusty flats of Texas to the dazzling set of The Price Is Right, a trek undertaken when Ruby sees her runaway daughter in a TV commercial and packs a Winnebago with two friends, two unruly grandkids, and a colossal package of MoonPies, then hightails it to Hollywood to fetch her.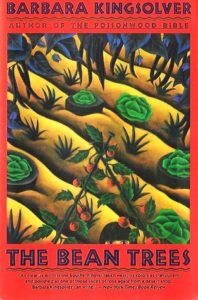 The Bean Trees, Barbara Kingsolver
Kingsolver's first novel tells of rural Kentucky native Taylor, who only wants to get away from her roots and avoid getting pregnant. Along the way, she inherits a three-year-old Native-American girl named Turtle. Together, half-Cherokee Taylor and little Turtle search for a new life in the West, traveling from Oklahoma to Tucson, Arizona.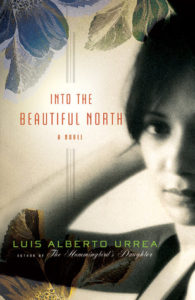 Into the Beautiful North, Luis Alberto Urrea
Nineteen-year-old Nayeli works at a taco shop in her Mexican village in Luis Alberto Urrea's Into the Beautiful North. She dreams about her father, who journeyed to the US to find work. Nayeli decides to go north herself, and in embarking on this quest, she finds herself—on both sides of the border.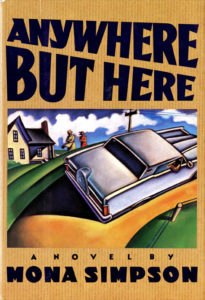 Anywhere But Here, Mona Simpson
In Mona Simpson's first novel, Anywhere But Here, mother Adele packs up 12-year-old Ann in the almost-new Lincoln Continental they can barely afford and begins their mother-daughter journey from Wisconsin to the posh Bel-Air Hotel to launch Ann on a career in television.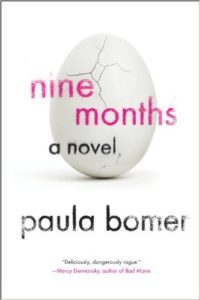 Nine Months, Paula Bomer
Sonia, a young Brooklyn mother shaken by an unexpected third pregnancy, abandons her husband and kids and takes off on a cross-country odyssey in search of an identity separate from her family in Nine Months, a novel by Paula Bomer.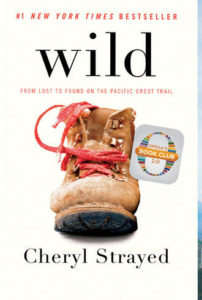 Wild, Cheryl Strayed
Cheryl Strayed's Wild, lauded by Oprah and made into a feature film starring Reese Witherspoon, tells of the author's life-enhancing and resolve-testing solo trek along the Pacific Crest Trail in an effort to reclaim the woman she had been.
The Perfect Vehicle, Melissa Holbrook Pierson
Melissa Holbrook Pierson's The Perfect Vehicle focuses on the author's love affair with motorcycles, and includes gorgeous and at times harrowing motorcycle journeys through her home region of New England, then to New Orleans and back, and later through Belgium, Luxembourg, France, Germany, Switzerland and Italy.
---