Here's some nice space news that has nothing to do with billionaires! NASA is sending an unmanned spacecraft named Lucy on a 12-year journey to the Jupiter Trojan asteroids (which are not actually near Jupiter, but "are thought to be remnants of the primordial material that formed the outer planets") with a literary time capsule on board.
According to NASA, the Lucy mission "will revolutionize our knowledge of planetary origins and the formation of the solar system." After the mission is complete, Lucy will remain in stable orbit around the sun for "possibly a million years or even longer." So naturally, NASA scientists wanted to include something for Lucy to read if she becomes sentient!
Okay, they claim the time capsule—an engraved plaque—is for future humans who might come upon Lucy in their space travels, but I'm choosing to believe it's for Lucy herself. The plaque that includes lines from Dove, Harjo, and Tokarczuk as well as Billy Collins, Albert Einstein, Louise Glück, Amanda Gorman, Kazuo Ishiguro, Juan Felipe Herrera, Dava Sobel, Charles Simic, Carl Sagan, Brian May, Martin Luther King Jr., every member of The Beatles, AND Yoko Ono (ha! Suck it, prevailing misogynist Yoko Ono narrative!).
Here it is in all its culturally significant glory: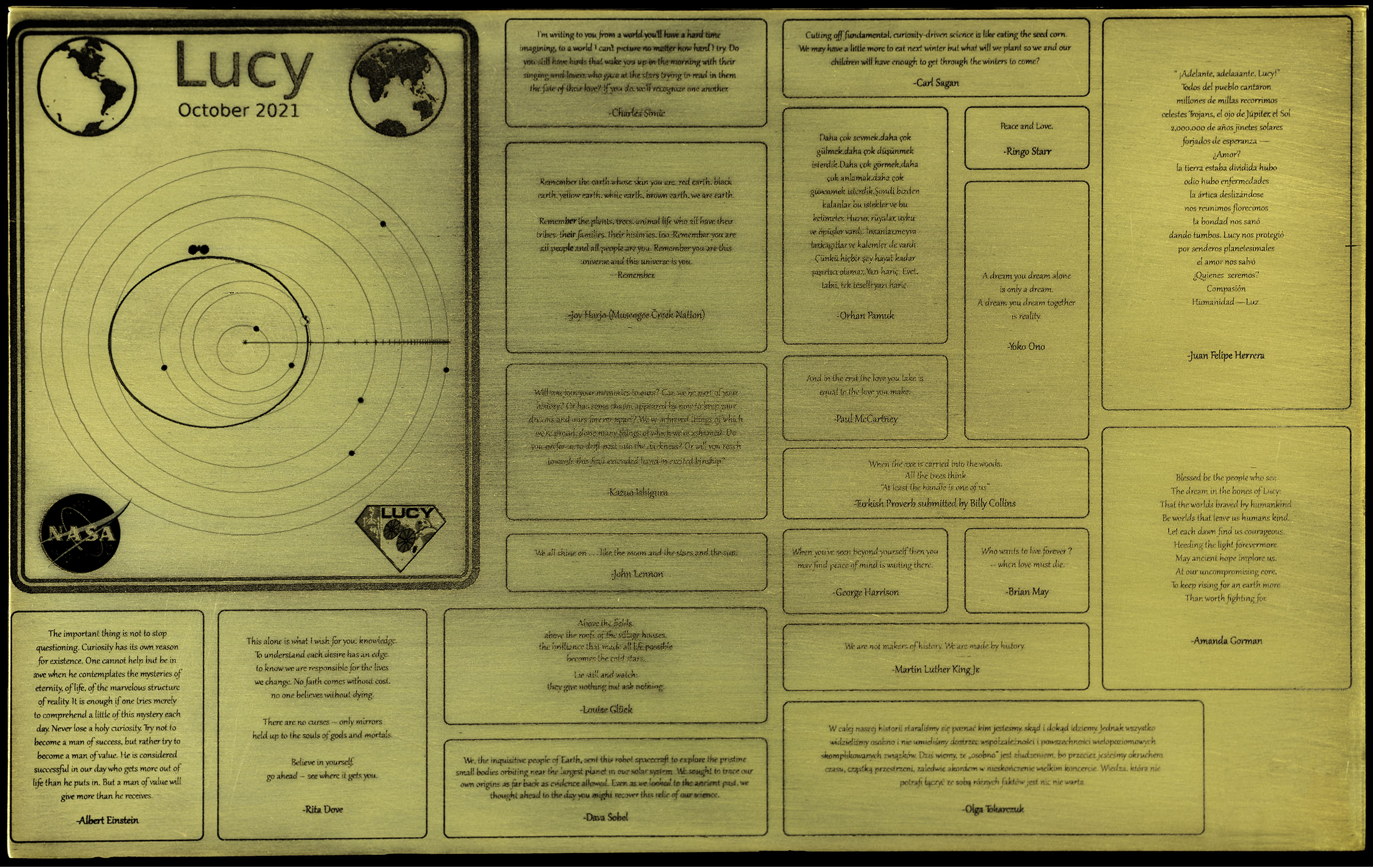 [h/t UVA Today]