"I was as hollow and empty as the spaces between stars."
Today marks the 133rd anniversary of the birth of Raymond Chandler, patron saint of Los Angeles noir and perhaps the most famous crime fiction writer of all time. Each of his nine novels, from The Big Sleep (1939) to the posthumously published Playback (1953), center around iconic gumshoe Philip Marlowe—Chandler's wisecracking, whiskey-drinking, tough-as-an-old-boot fictional private investigator so memorably portrayed on screen by (among many, many others) Humphrey Bogart, Elliot Gould, and Robert Mitchum—as he navigates the murky underbelly of the City of Angels. Our sister site CrimeReads has more fascinating Chandler content than you can shake a .32 revolver at, and to mark this auspicious anniversary I thought I'd follow their lead by tracking down (and roughing up) some of his most Raymond Chandler-y lines.
*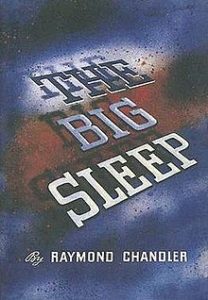 from The Big Sleep (1939)
· Dead men are heavier than broken hearts.
· It seemed like a nice neighborhood to have bad habits in.
· I been shaking two nickels together for a month, trying to get them to mate.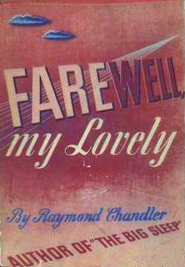 from Farewell, My Lovely (1940)
· It was a blonde. A blonde to make a bishop kick a hole in a stained-glass window.
· She gave me a smile I could feel in my hip pocket.
· The coffee shop smell was strong enough to build a garage on.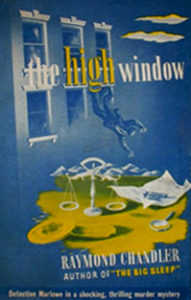 from The High Window (1942)
· She had eyes like strange sins.
· Until you guys own your own souls you don't own mine.
· I looked back at Breeze. He was about as excited as a hole in the wall.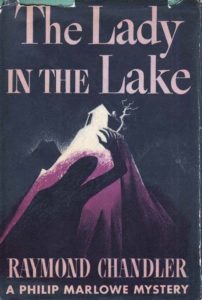 from The Lady in the Lake (1943)
· I'm all done with hating you. It's all washed out of me. I hate people hard, but I don't hate them very long.
· She looked playful and eager, but not quite sure of herself, like a new kitten in a house where they don't care much about kittens.
· "I don't like your manner," Kingsley said in a voice you could have crack a Brazil nut on.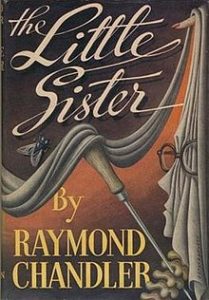 from The Little Sister (1949)
· She smelled the way the Taj Mahal looks by moonlight.
· Leave us do the thinking, sweetheart. It takes equipment.
· California, the department-store state. The most of everything and the best of nothing.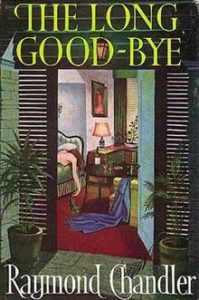 from The Long Goodbye (1953)
· The French have a phrase for it. The bastards have a phrase for everything and they are always right. To say goodbye is to die a little.
· The girl gave him a look which ought to have stuck at least four inches out of his back.
· I belonged in Idle Valley like a pearl onion on a banana split.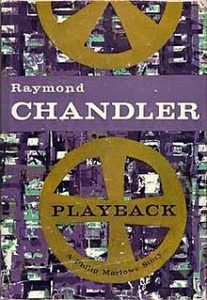 Playback (1959)
· I'm not a young man. I'm old, tired and full of no coffee.
· Guns never settle anything, I said. They are just a fast curtain to a bad second act.
· Don't kid yourself. You're a dirty low-down detective. Kiss me.