Literary Hub is very pleased to reveal the cover for Nobel Prize winner J. M. Coetzee's new novel The Pole, which will be published by Liveright this September. Here's more about the book from the publisher:
Exacting yet maddeningly unpredictable, J. M. Coetzee's The Pole tells the story of Wittold Walccyzkiecz, a vigorous, "extravagantly white-haired" Polish pianist who becomes infatuated with Beatriz, a stylish patron of the arts, after she helps organize his Barcelona concert. Although Beatriz, a married woman, is initially unimpressed by Wittold, she soon finds herself pursued and ineluctably swept into the world of the journeyman performer. As he sends her letters, extends countless invitations to travel, and even visits her husband's summer home in Mallorca, their unlikely relationship blossoms, though, it seems, only on her terms. The power struggle between them intensifies—Is it Beatriz who limits their passion by controlling her emotions? Or is it Wittold, trying to force into life his dream of love?
Here's the cover, designed by Keith Hayes: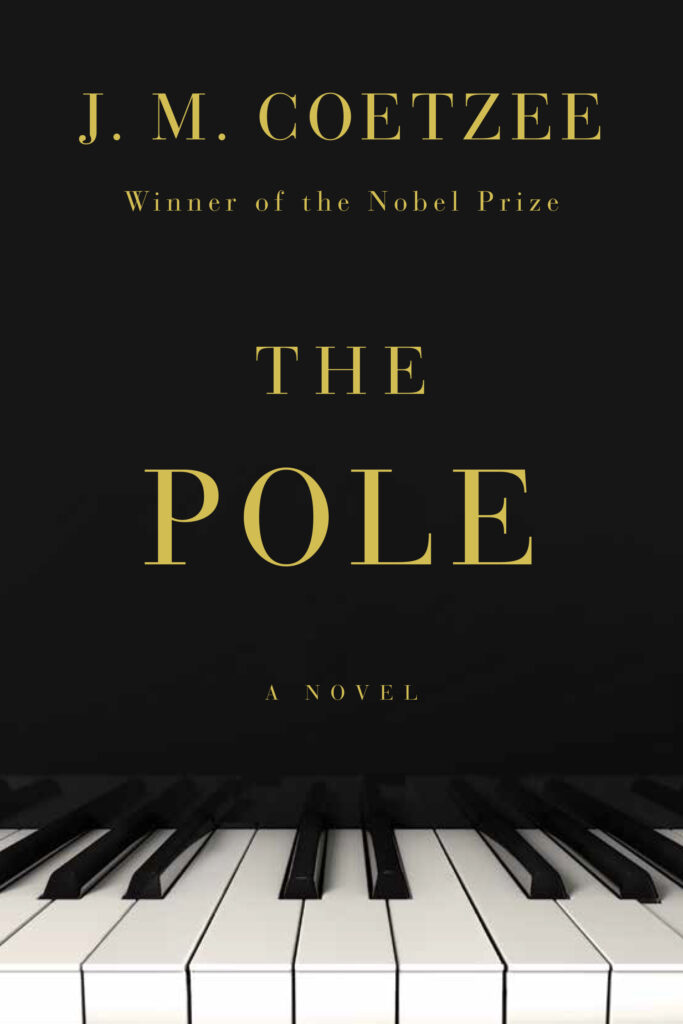 Hayes told Lit Hub, "The Pole's main character is an extravagantly white-haired Polish pianist and interpreter of Chopin. My instinct was to collect Chopin sheet music to work into my design. The author was looking for a cover with gravitas and Art Director Ingsu Liu requested a photographic, classy cover. The addition of sheet music wasn't helping me reach that goal. I realized the perfect solution had to be purely photographic. I also knew that I wanted to use black-and-white photography. It was a challenge finding compelling photographs of men sitting at pianos. The description of the main character and piano had to match. I found a series of beautiful, dramatic photos focusing on only a man's hand on a keyboard. I loved how they looked but ultimately weren't approved. I thought of ways to make this as simple and spare as possible. How could I show the essence of this story through one image? I presented the final cover image with a depressed key or two. The author felt the pressed keys gave a ghostly appearance which would be inaccurate to his story, so we went with unpressed keys."
The Pole will be published in September 2023 by Liveright.