Ah, yes, the good old days: when novelists lent their faces and testimonials to advertisers hoping to sell tires, or a certain kind of beer, or fancy watches. It's something you don't see very much anymore, because we writers have become too principled to participate in advertising campaigns. Just kidding: it's definitely because no one will pay us to do it.
Below, some of my favorite vintage advertisements featuring authors. (PSA: don't leave without watching the Mickey Spillane Miller lite tv spots. They're pure gold.)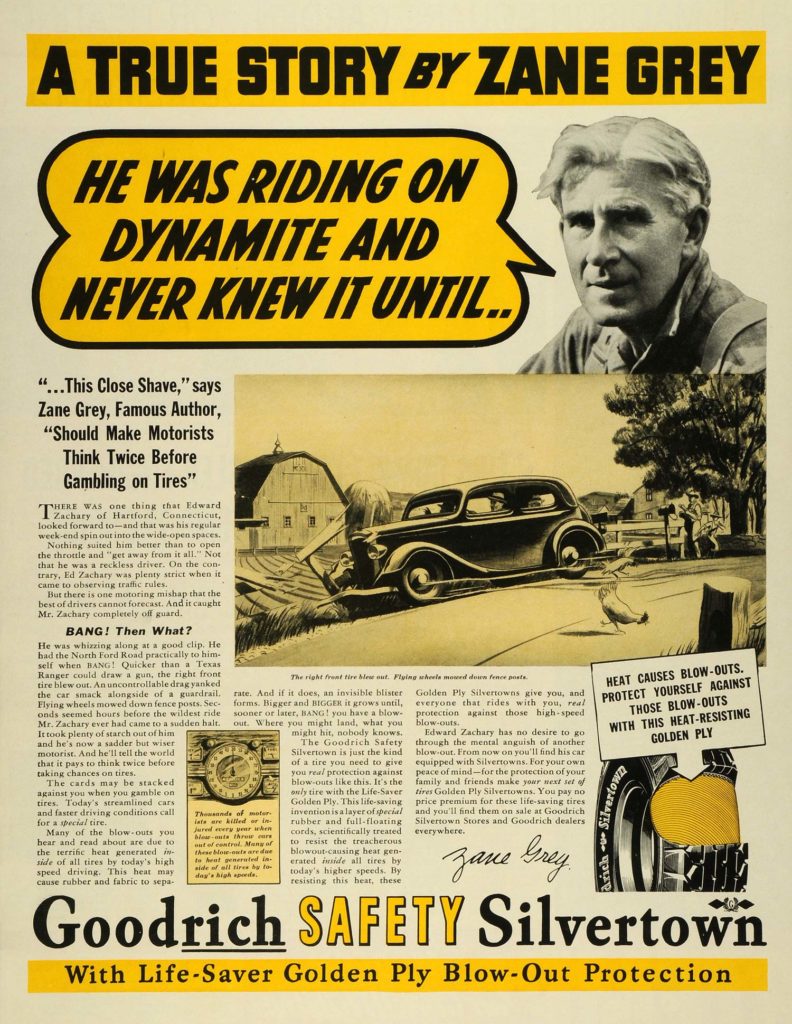 Zane Grey for Goodrich Safety Silvertown tires, 1937 [via]
Maurice Sendak for Sony Beta video tape, 1981 [via]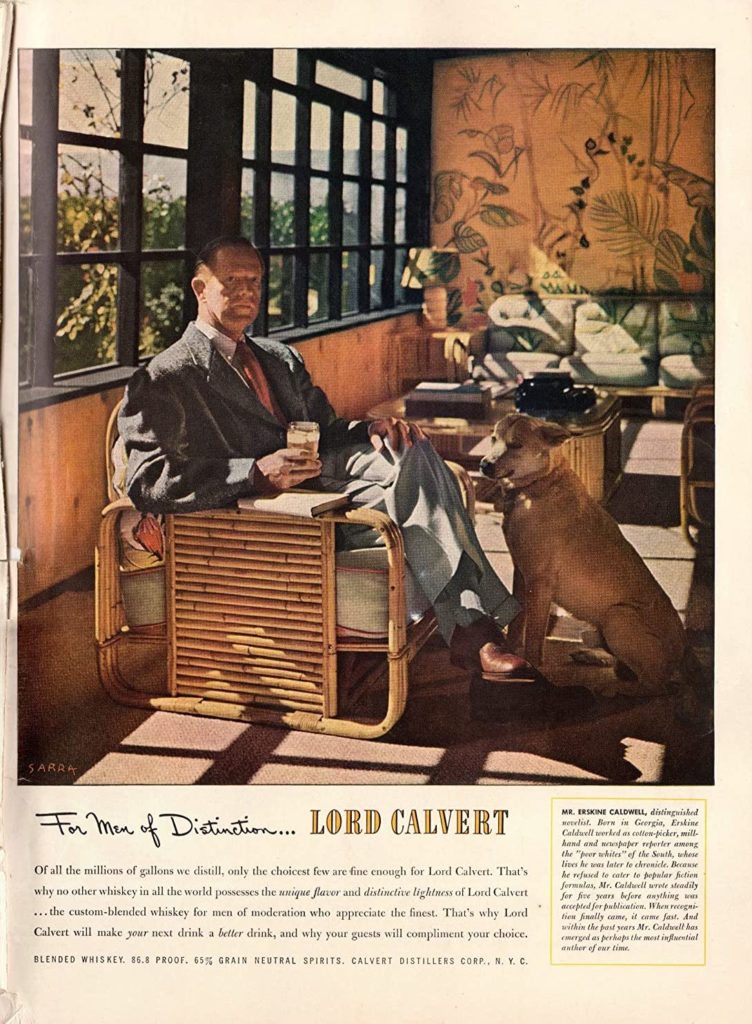 Erskine Caldwell for Lord Calvert Blended Whiskey, 1950 [via]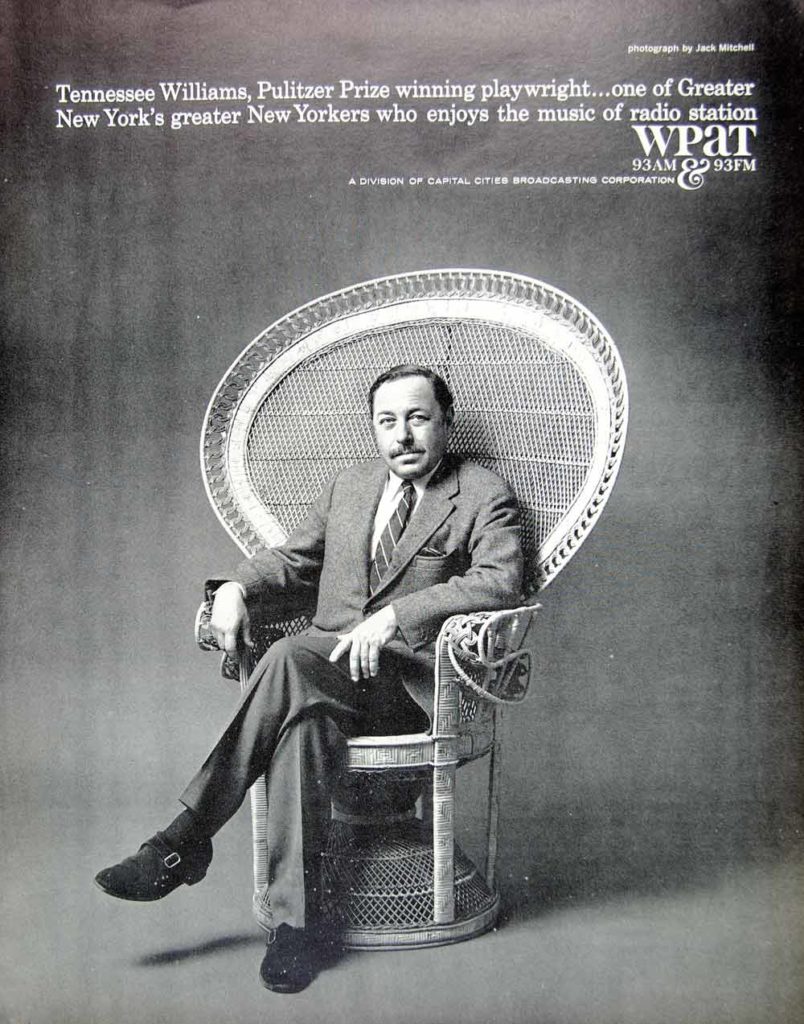 Tennessee Williams for WPAT Radio (Paterson, NJ), 1966 [via]
Erle Stanley Gardner for Bromo-Seltzer, 1939
Langston Hughes for Smirnoff Vodka, 1959 [via]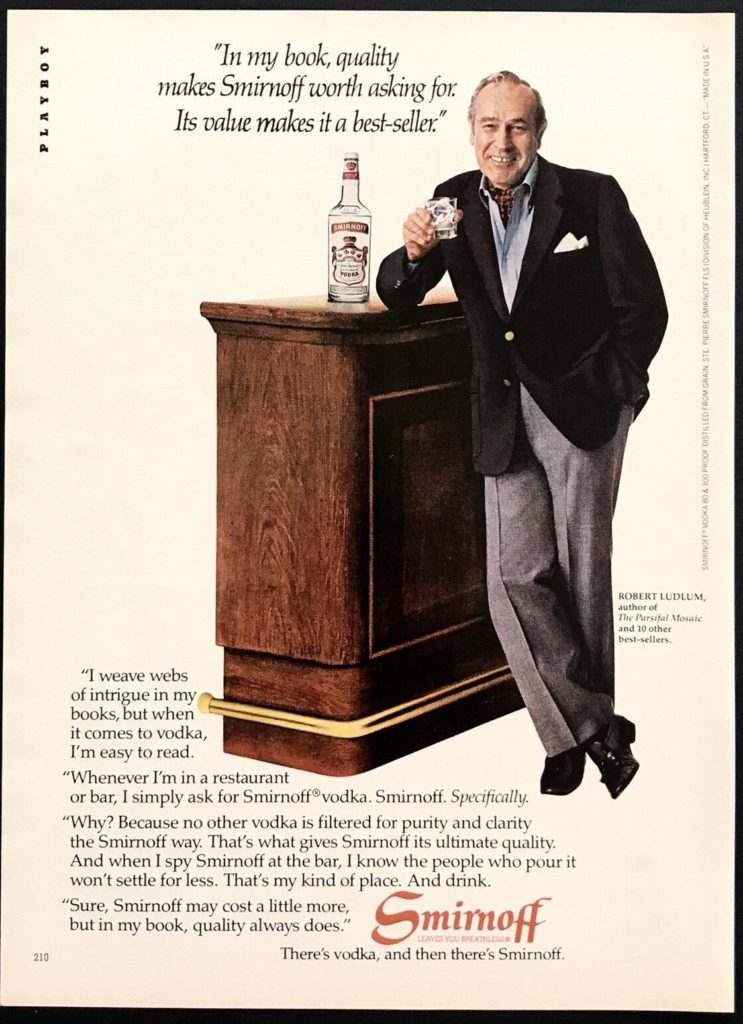 Robert Ludlum for Smirnoff Vodka, 1982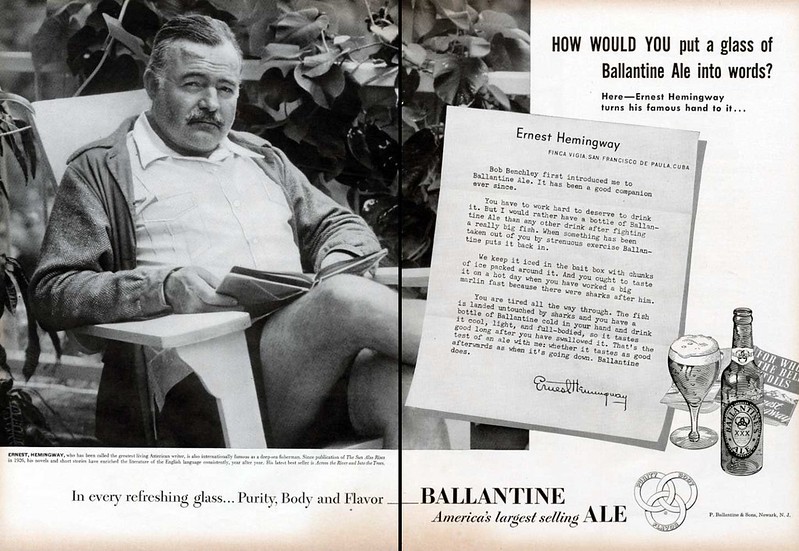 Ernest Hemingway for Ballantine Ale, 1951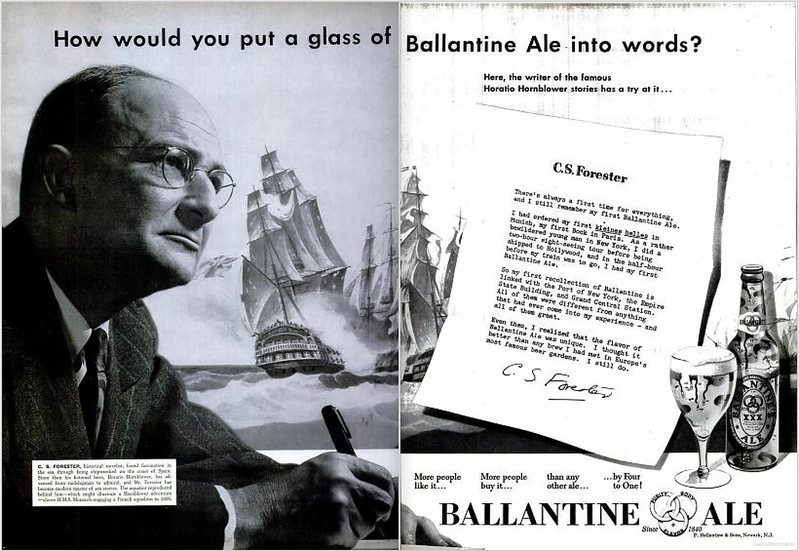 C.S. Forester for Ballantine Ale, 1952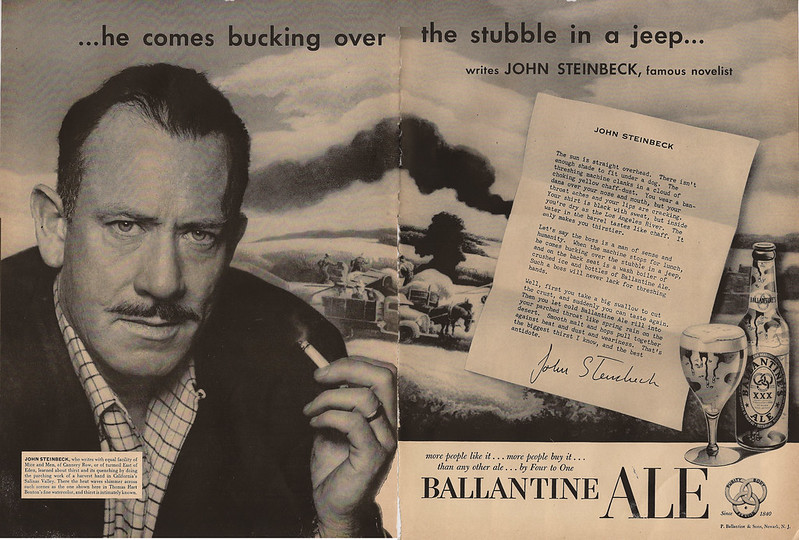 John Steinbeck for Ballantine Ale, 1953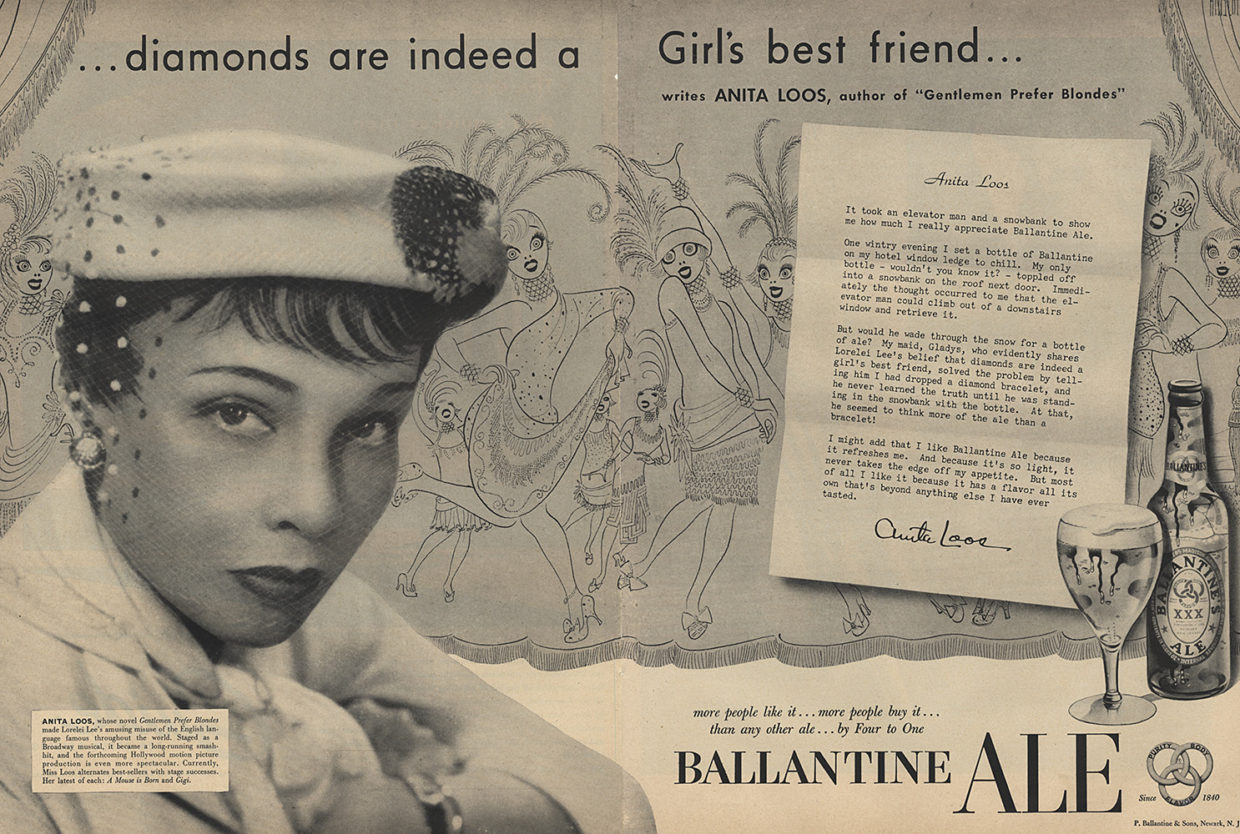 Anita Loos for Ballantine Ale, 1953
Mickey Spillane for Miller Lite, 1974
And another, from 1976, because they're too good.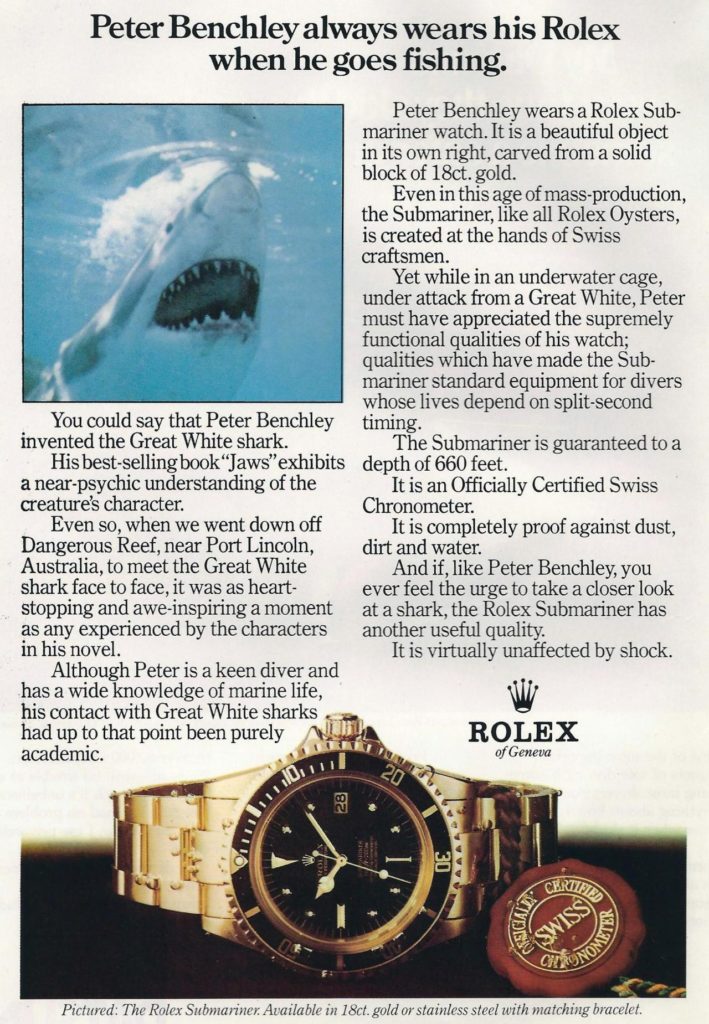 Peter Benchley for Rolex, 1976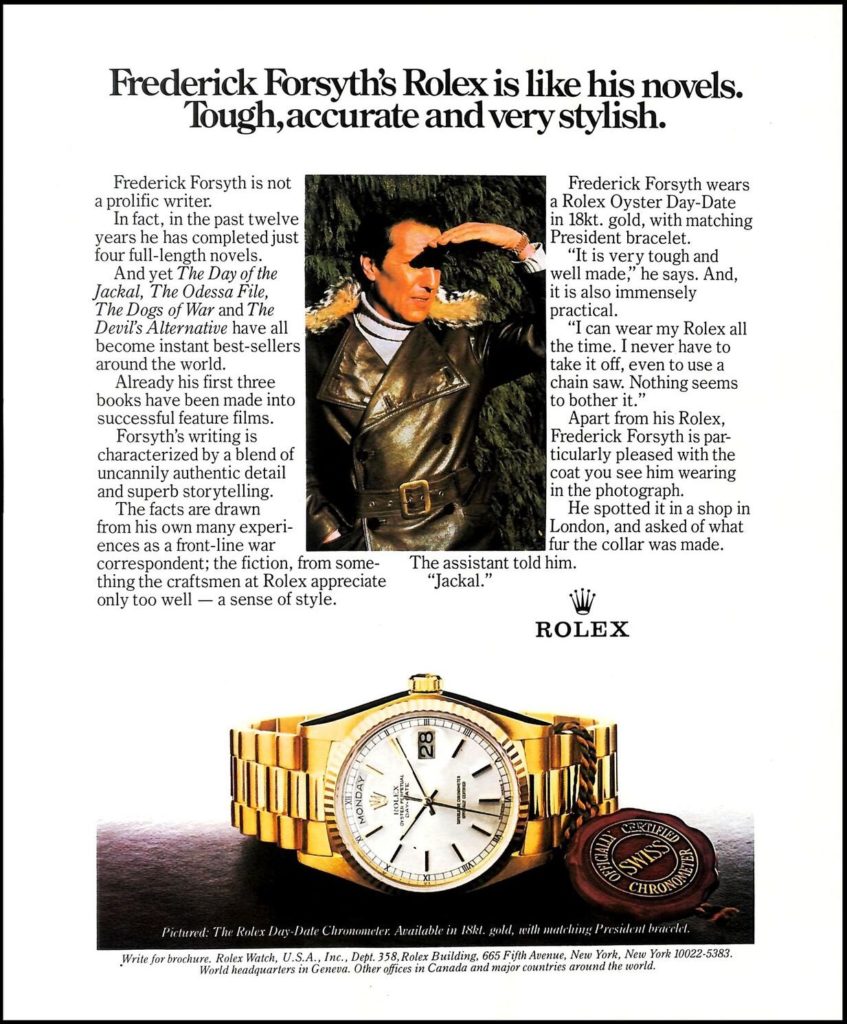 Frederick Forsyth for Rolex, 1983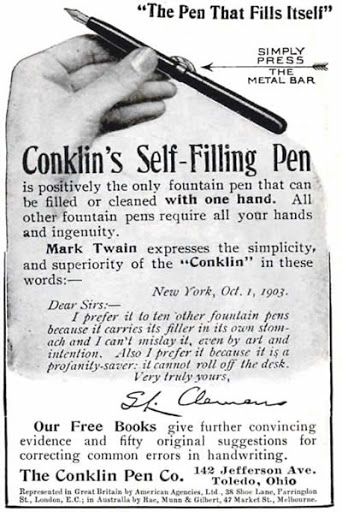 Mark Twain for Conklin's Self-Filling Pens, 1903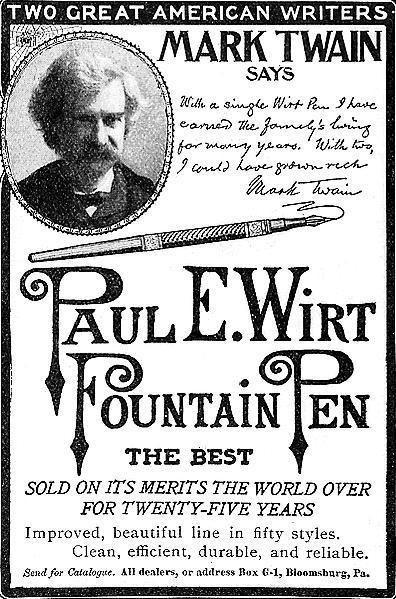 …and Paul E. Wirt Fountain Pens, 1904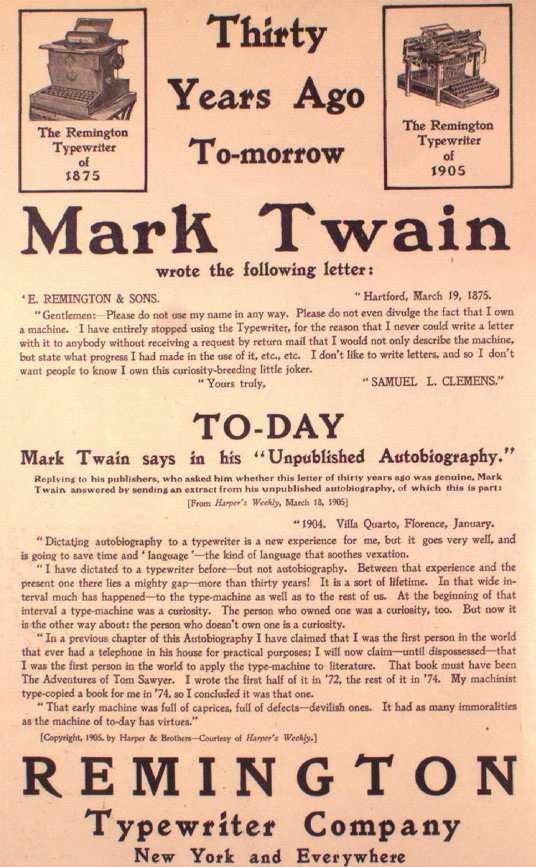 …and Remington Typewriters, 1905
Stephen King for American Express, 1983
Kurt Vonnegut (and David Bowie and Brian Setzer and Ken Anderson) for . . . coffee, 1983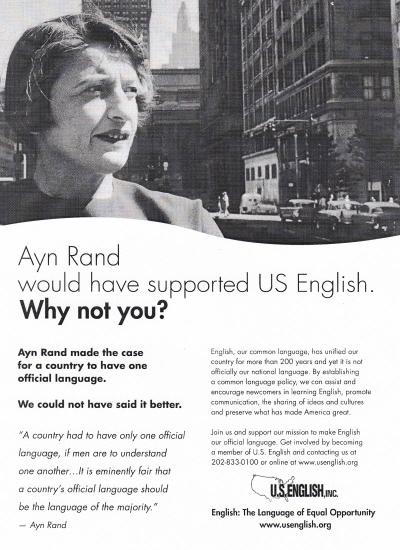 Bonus: Ayn Rand for English as the Official Language, because how on brand can you get [via]