Reconstituting Our Shared Past: On the Transformative Power of Queer Historical Fiction
Beatrice Hitchman Recommends Novels That Spotlight LGBTQ Themes and Characters
The past is another country, and—so the saying goes—they do things differently there. So differently that Queen Victoria once (allegedly) asserted that lesbians didn't exist, and literary censorship in the West for much of the 20th century ensured that there were no LGBTQ+ novels, historical or otherwise, to be read. But authors have always been there, lurking in the shadows, bringing things up into the light, and reconstituting our shared past. Another country it may be, but, as this Queer Historical Fiction reading list shows, the past is also pretty queer…
*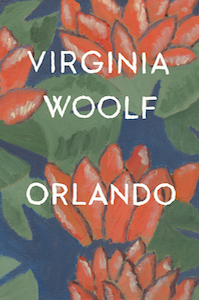 Virginia Woolf, Orlando: A Biography
Orlando had become a woman—there is no denying it. With one daring sentence, Woolf changes both her central character's history and, perhaps, Western literary history. In the first part of the book, Woolf's eponymous hero/ine, Orlando, an aristocratic Englishperson, lives the first 30 years of their life in a male body. Then, one morning, they find themselves transformed. There's no authorial judgment, or surprise: Orlando simply carries on, for a further mind-and-gender-bending three hundred years, cutting a swathe through lovers of both genders. Published in 1928, this marvelous text feels as fresh as anything that's written today.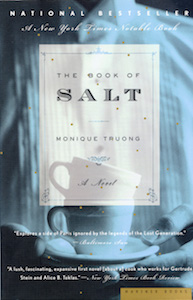 Monique Truong, The Book of Salt
If you've always wondered what really went on at the salon of Gertrude Stein and Alice B. Toklas, beyond all the quips and self-congratulation, this is the novel for you. Here, the goings-on in 27 rue Fleurus are observed by Bình, the Toklas' personal chef, a gay Vietnamese migrant. It's a clever, complementary twist on the existing twist of Stein's The Autobiography of Alice B. Toklas, confusingly written by Stein herself, inserting another point of view into a story we can only ever know about obliquely. Bình's story intertwines with those of his employers in a way that does justice to the intricate history of diaspora and the realities of differing social status, asking brilliant questions about who, or what, we call home.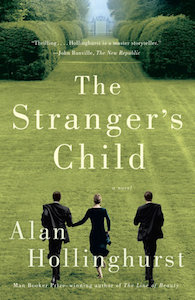 Alan Hollinghurst, The Stranger's Child
The first of Hollinghurst's novels to venture outside the recent present for any length of time, The Stranger's Child is a tour de force. Told in five parts, the novel follows successive generations of queer men, from bisexual poet Cecil Valance in the 1920s up to the now, in which an antiquarian finds out startling secrets about Valance's life. At once a repository of British gay male history, and a comment on the unknowability of history itself, the book will keep you guessing—in a good way—until the final page.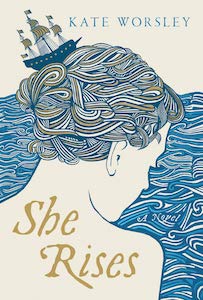 Kate Worsley, She Rises
Buckle your swashes, and heave-ho, boys, for this adventure on the high seas, which plunges us into the watery world of Louise, a maid in 1740s Essex, who's stuck on her mistress, and Luke, a lad who's run away to sea, who strikes up a relationship of sorts with an older sailor. Washed with brine, intrigue, and passion, the novel also does things that structurally oughtn't to be possible; a book you can taste on the tip of your tongue for long after you've put it down.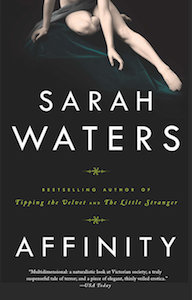 Sarah Waters, Affinity
No lesbians, huh, your Majesty? Sarah Waters would like a word, and no queer historical fiction list would be complete without something from the Queen herself. It's hard to pick just one, but my favorite has always been Affinity, the moody, sociopathic twin to Waters' more ebullient work, with a bravura, breath-stealing ending. Strictly not to be attempted if you're feeling fragile, but there's no denying that passions run brilliantly, Victorian-ly high in this story of a prison visitor falling for a golden-locked medium in 1890s London.
__________________________________
All Of You Every Single One is available from The Overlook Press. Copyright © 2022 by Beatrice Hitchman.
---