As the story goes, eighteen-year-old Mary Shelley came up with the idea for Frankenstein one dreary summer night in 1816 while she and the poet Percy Shelley (her then lover, later husband), were vacationing in the Swiss Alps with Lord Byron, who suggested that they pass the time by each writing their own ghost story. "Perhaps a corpse would be re-animated," mused Mary, and the rest is literary history.
When she unleashed Frankenstein upon the world two years later, she did so anonymously. Nevertheless, word got out that the book's author was a woman (gasp), and the ensuing early reviews were incredibly critical. One particularly misogynistic critic wrote, "The writer of it is, we understand, a female; this is an aggravation of that which is the prevailing fault of the novel; but if our authoress can forget the gentleness of her sex, it is no reason why we should; and we shall therefore dismiss the novel without further comment."
The year before it was released, in anticipation of the myopic critical backlash, Percy Shelley wrote a rave review (sadly unpublished until 1832, ten years after had Percy drowned in the Gulf of La Spezia) of his new wife's remarkable debut.
Take note, literary couples: this is what supporting your spouse in their creative endeavors looks like.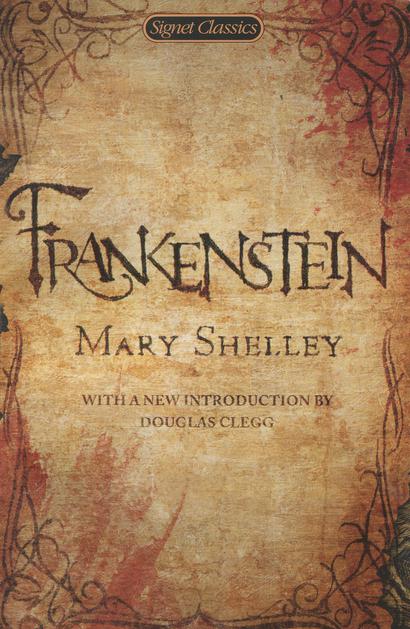 Beware; for I am fearless, and therefore powerful.
"The novel of Frankenstein, or the Modern Prometheus, is undoubtedly, as a mere story, one of the most original and complete productions of the age. We debate with ourselves in wonder as we read it, what could have been the series of thoughts, what could have been the peculiar experiences that awakened them, which conducted in the author's mind, to the astonishing combination of motives and incidents and the startling catastrophe which compose this tale … it is conducted throughout with a firm and steady hand. The interest gradually accumulates, and advances towards the conclusion with the accelerated rapidity of a rock rolled down a mountain … We are held breathless with suspense and sympathy, and the heaping up of incident on incident, and the working of passion out of passion … The pathos is irresistible and deep … In this the direct moral of the book consists; and it is perhaps the most important, and of the most universal application, of any moral that can be enforced by example. Treat a person ill, and he will become wicked … It is impossible to read this dialogue—and indeed many other situations of a somewhat similar character—without feeling the heart suspend its pulsations with wonder, and the tears stream down the cheeks! … The general character of the tale indeed resembles nothing that ever preceded it … an exhibition of intellectual and imaginative power, which we think the reader will acknowledge has seldom been surpassed."
–Percy Shelley, Athenaeum, November 10, 1832