Rabih Alameddine: The Oddest Books I Read This Year
The Author of The Angel of History Alternative to the
Endless 'Best of' Lists
There are numerous best books of the year lists out there, so allow me to do something else, to talk about the oddest books I've read this year (no worries, high correlation!).
These books can't be easily described. They resist genres, and they certainly do not wish to be pigeon-holed.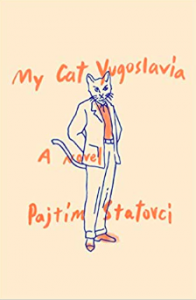 Pajtim Statovci (trans. from Finnish by David Hackston), My Cat Yugoslavia 
(Pantheon)
The publishers should put a cover sticker that says, "This is so fucking weird." An amazing novel that refuses to be put into any box. Is it a coming out story, a fable, a family novel, an immigrant tale, science fiction, romance? Why set limits? It's all of them. It's queer in every sense of the word. Statovci is such a talented writer. Gives me hope for the future of literature.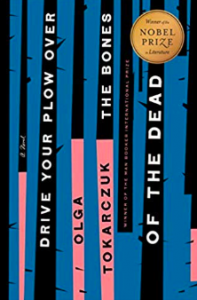 Olga Tocarczuk (trans. from Polish by Antonia Lloyd-Jones), Drive Your Plow Over the Bones of the Dead
(Riverhead Books) 
My favorite book of last year was Tocarczuk's Flights and this one was probably my favorite this year. Tocarczuk is one of the greats. Drive Your Plow has one of the strangest narrators in literature, a kooky solitary with a Blake and astronomy obsession. Like Herzog, she sends long letters to people. Another genre defying masterpiece. Is it a fable, a murder mystery, or a philosophical novel? Yep, all of them.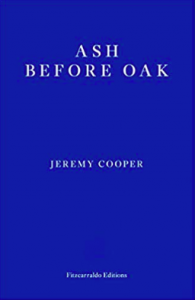 Jeremy Cooper, Ash Before Oak 
(Fitzcarraldo Editions)
Might be the strangest novel of this list. Ostensibly it's a journal/diary of a loner who leaves London for a cottage in Somerset. It begins as a record of the flora and fauna of the area, except the protagonist isn't much of a naturalist. He is recovering from severe depression and attempted suicides. Slowly he begins to engage with life again, with nature, with his writing. A masterful feat of writing.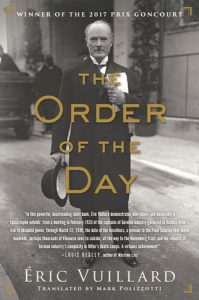 Eric Vuillard (translated from French by Mark Polizzotti), The Order of the Day 
(Other Press)
An exquisite book of vignettes dealing with the rise of fascism in Europe in the 1930s. The opening scene of Hitler meeting the great industrialists of Germany when the deal to get him to power was struck is chilling. The book never goes where I expect it to, always swerving and meandering, yet for a short book, it builds slowly and ever so frighteningly. The book is both quiet and angry, spare and full. A tour de force, a must-read for our current political climate.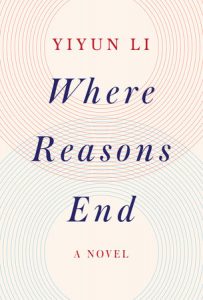 Yiyun Li, Where Reasons End
(Random House)
Grief is inexplicable and unfathomable, impossible to write about. I don't believe any writer can come close to share, describe, or relay the experience of great grief. Oh, but when a great writer tries, what we get is incredible, strange art (see Jeremy Cooper above, and any Sebald book), and Li is a great writer. I read the novel (is it?) in one sitting. A mother talking to her sixteen-year-old who committed suicide. I could not figure out what I was reading, I certainly was unable to parse out my feelings, but I was transfixed. Why was I reading about grammar, about epistemology, about the theories of time? I can't tell you, but it broke my heart. Is this a novel, a memoir? It's magnificent.
—————————————————


The preceding is from the Freeman's channel at Literary Hub, which features excerpts from the print editions of Freeman's, along with supplementary writing from contributors past, present and future. The upcoming issue of Freeman's, a collection of writings on California, features work from Tommy Orange, Rabih Alameddine, Rachel Kushner, Mai Der Vang, Reyna Grande, and more, is available now.
---