Quentin Tarantino is making the publicity rounds to promote his new book, Once Upon a Time in Hollywood. The 400-page pulp novel is based on his 2019 movie of the same name and was released in mass-market paperback. Writing for the New York Times, Dwight Garner called the book "loose-jointed" and "a mass-market paperback that reeks of mass-market paperbacks." Which is obviously either not great or very good, depending on how much you like mass-market paperbacks.
Tarantino, for the record, has never really been shy about citing his influences. In an interview with The Bigger Picture, he discussed the process of writing his debut novel, film novelizations, and the books that acted as touchstones for his work.
"I like novelizations, and two years ago I started digging out my old ones," he told Deadline. "They were the first adult books I ever read, and I started re-reading the ones that I really liked and then reading some of the ones that I thought that I'd never got around to reading." So perhaps it should not surprise you that three out of four of his favorite books are novelizations of screenplays.
Below are the four novels (all male authors, by the way . . . no surprise there either, unless you've never watched a Tarantino movie or heard him speak) the director, screenwriter, and producer recommends.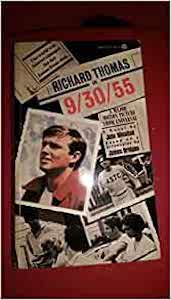 John Minahan, 9/30/55
This hard-to-find novel is based on a screenplay by James Bridges. Seen through the lens of an Arkansas college student, the narrative chronicles the cultural aftershock of James Dean's untimely death on September 30, 1955.
John Minahan, Eyewitness
The second Minahan pick on Tarantino's list follows a janitor who witnesses a murder. The janitor then starts a romantic relationship with a news reporter assigned to cover the story. Eyewitness was adapted from a Steven Tesich screenplay for the 1981 neo-noir thriller starring William Hurt and Sigourney Weaver.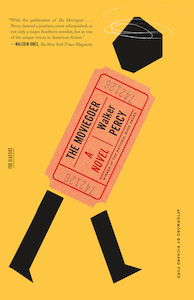 Walker Percy, The Moviegoer
Percy's portrait of a New Orleans cinephile won the 1962 National Book Award and was named one of Time magazine's 100 Best English-Language Novels. The narrative centers on a young stockbroker named Binx Bolling, who searches for meaning beyond the materialistic, aimless, consumerist landscape of 1950s America. Terrence Malick adapted the script in the 1980s, but the project never came to fruition.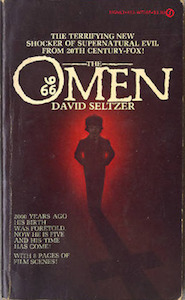 David Seltzer, The Omen
This novelization of the 1976 movie starring Gregory Peck and Lee Remick sticks close to the source material. Jeremy Thorn, a United States Ambassador to England, and his wife Katherine become parents to a baby boy who is actually the spawn of Satan. And as I'm sure you've already guessed, it doesn't end well.
[via IndieWire]