Quan Barry on Writing a Book Set in the Problematic '80s
From the So Many Damn Books Podcast
The Damn Zoom Library hosts Quan Barry, author of the malevolently delightful 1980s high school sports movie of a novel, We Ride Upon Sticks. She talks about how her witchcraft is home-brewed, how she juggled eleven characters' voices, and how being a poet helped her focus the timing of the book. Plus, she brings Kei Miller's Augustown about which everyone gushes! Also the inside scoop on being an awards judge! Oh oh, it's magic!
On writing a book set in the 80s:
Quan: As far as the 80s go, the 80s are… a problematic time. Obviously it's Reagan, it's AIDS, it's crack. And Molly Ringwald herself wrote about this several years ago, I think in The New Yorker, about how some of those movies are problematic. You see the ways women are treated, you see xenophobia, homophobia, all kinds of things. So I knew that in setting the book in the 80s, it was a chance to have fun with the hair and the music and all that stuff, but in a way that was also critical of it, to show how far we've come, how far we still need to go—but I wanted to really be aware that the 80s weren't just bubblegum pop and really big hair.
*
This Episode's Recommendations:
Quan's pick: The Coyotes of Carthage by Steven Wright // Imperial Liquor by Amaud Johnson // The Son of Good Fortune by Lysley Tenorio // Dostoyevsky Reads Hegel in Siberia and Bursts Into Tears by Laszlo F. Foldenyi
Drew's picks: The Southern Book Club's Guide to Slaying Vampires by Grady Hendrix // The Margot Affair by Sanaë Lemoine
Christopher's picks: A Burning by Megha Majumdar
*
What'd you buy?
Quan: White Fragility by Robin DiAngelo // Why We Swim by Bonnie Tsui // Fight Club by Chuck Palahniuk
Christopher: The Complete Calvin and Hobbes by Bill Watterson
Drew: dem by William Melvin Kelley // A Drop of Patience by William Melvin Kelley
*
This week's themed cocktail: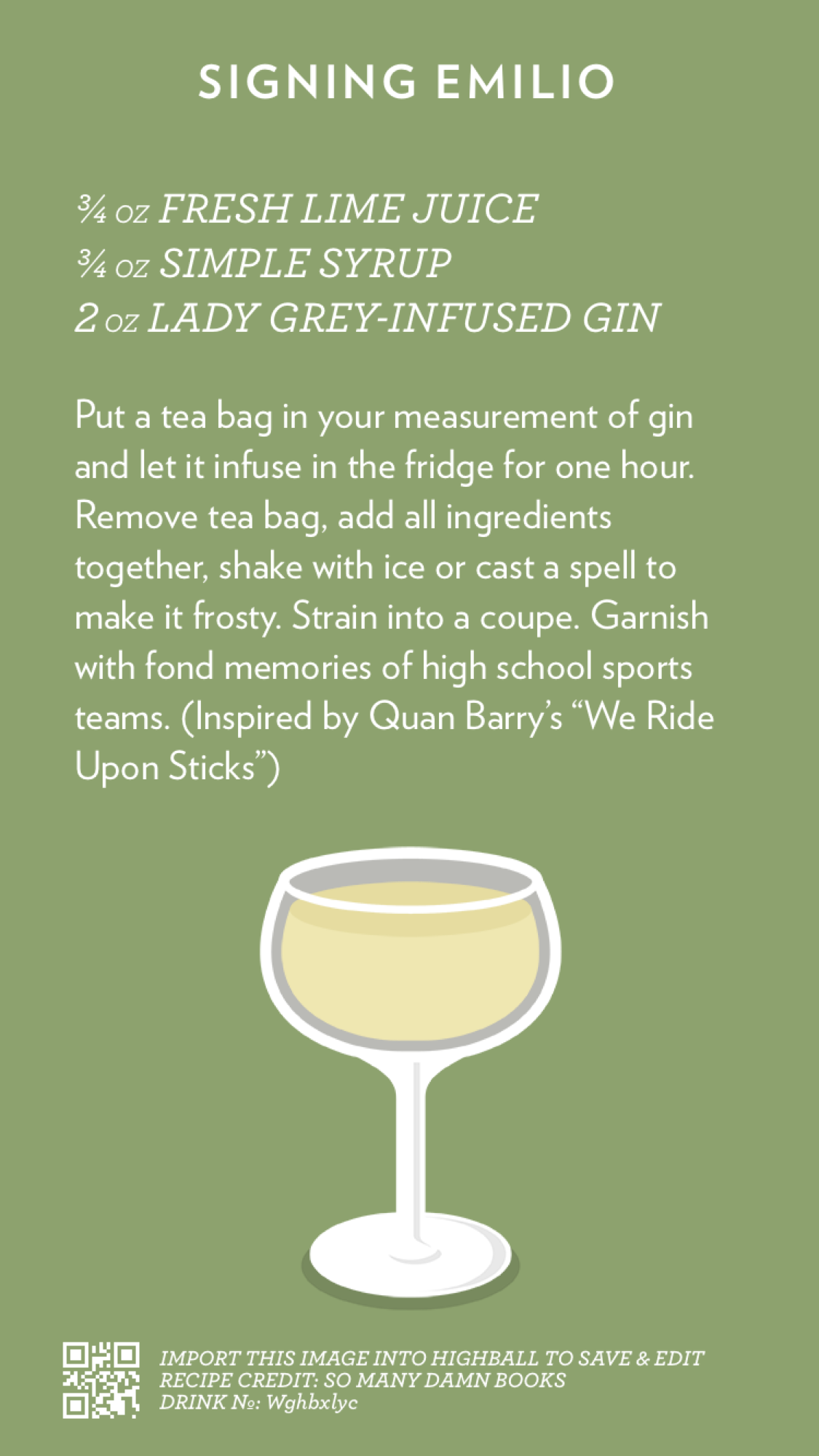 ---