As you may have heard—if you pay any attention at all to the literary universe—Joan Didion's estate sale, "An American Icon: Property From the Collection of Joan Didion," hosted by Stair Galleries, was open for bidding November 2 through November 16. Now that it's closed, you may be wondering, how much did Didion's stuff go for?
Predictably, the fine art—pieces by Richard Diebenkorn, Cy Twombly, Ed Ruscha, Richard Serra, Vija Celmins, Patti Smith, etc.—brought in high prices, but the biggest ticket item was a portrait of Joan Didion by the artist Leslie Johnson, painted after the author photograph used on the back of A Book of Common Prayer, which sold for $110,000:
No surprise that this pair of Celine sunglasses once owned by the iconic sunglasses-wearer and Celine model were a hot item, selling for $27,000 after 38 bids:
For some reason, these two sets of blank notebooks—thirteen and twelve, respectively, sold for $11,000 . . .
While this set of twelve blank notebooks only sold for $9,000 (Only nine thousand dollars for some blank notebooks that breathed the same air as Joan Didion! Talk about the perks of keeping a notebook):
This collection of glasses—fitted with Joan Didion's prescription—went for $10,000:
Someone spent $6,000 on the Group of Five Aprons and a Marble Rolling Pin on Stand, but we all know they really spent $6,000 on this: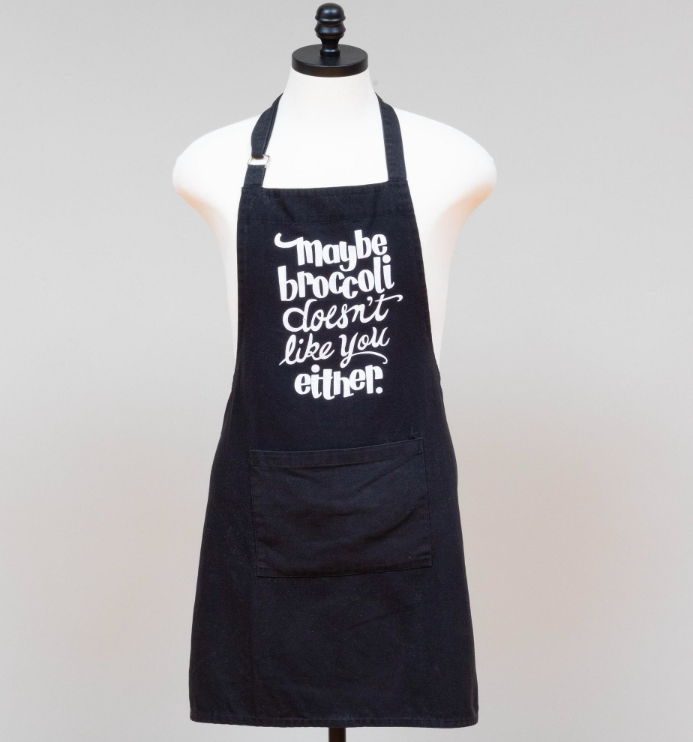 This outrageous Limoges Porcelain Fish Service only went for $4,500:
The least expensive items were a Miscellaneous Group of Contemporary Art Catalogues and a visibly damaged Late Victorian Carved Mahogany Side Chair, which still went for $1,100 each, despite being valued at $100-$150 and $300-$500 respectively. The furniture in general seemed like a steal, all things considered:
And some other notable items:
Cartier Brass Desk Clock : $35,000 (38 bids)
Victorian Style Woven Rattan Armchair : $28,000 (42 bids)
Joan Didion's Favorite Books from the Library of Joan Didion : $26,000 (37 bids)
Group of Table Napkins : $14,000 (27 bids)
Le Creuset Enameled Cast-Iron Dutch Ovens, Sauté Pans and Other Wares : $8,000 (9 bids)
Group of Six American Candlesticks : $8,000 (18 bids)